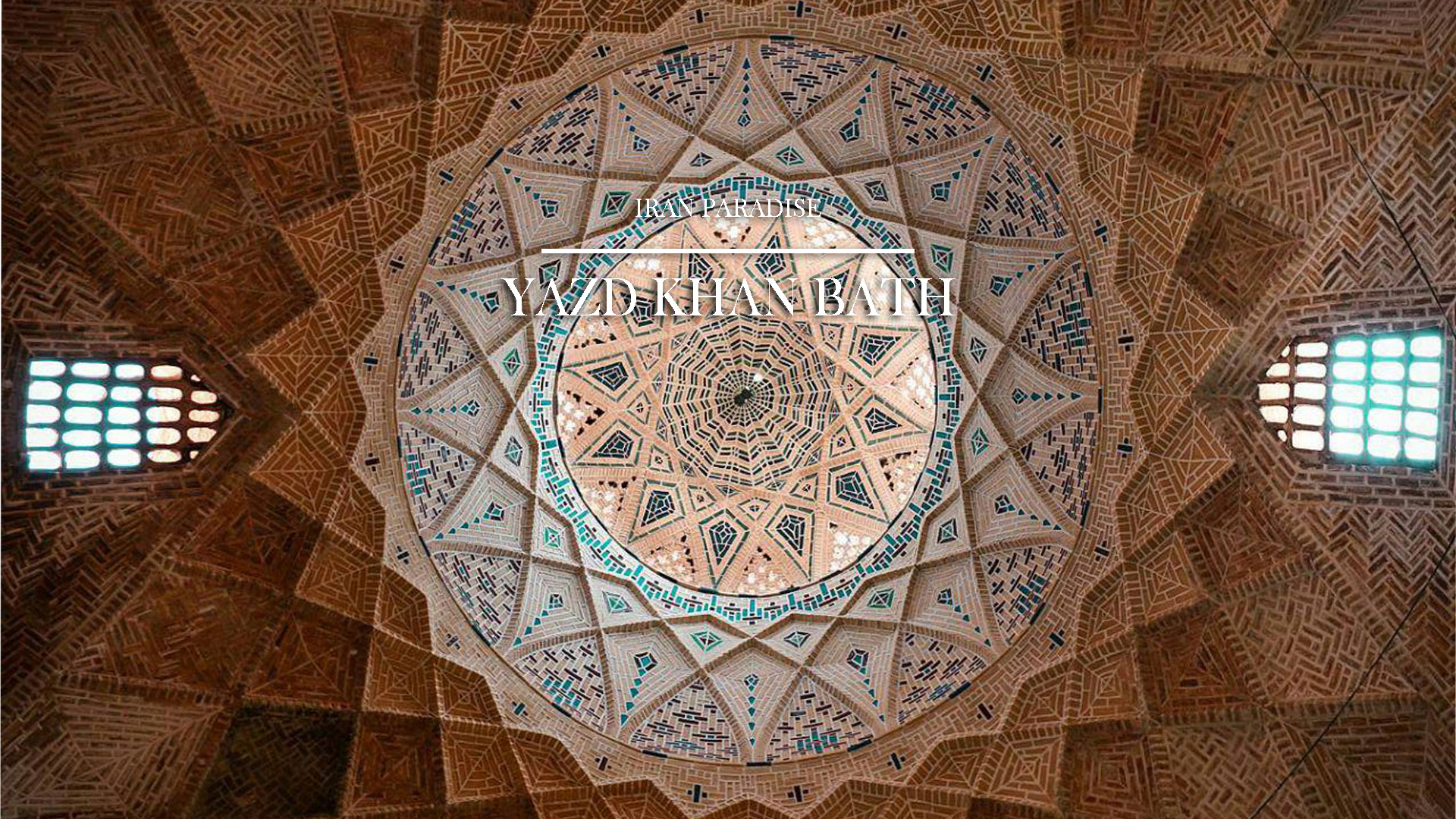 There are lots of amazing historical places in Iran such as old traditional bath and Khan bath in Yazd is one of them. It was built under the command of Mohammad Taghi Khan known as The Great Khan in 1791. Three decades later, it was renovated. The plaster mold castings and other decorations were added then. The complex includes a school, a bath, and a bazaar.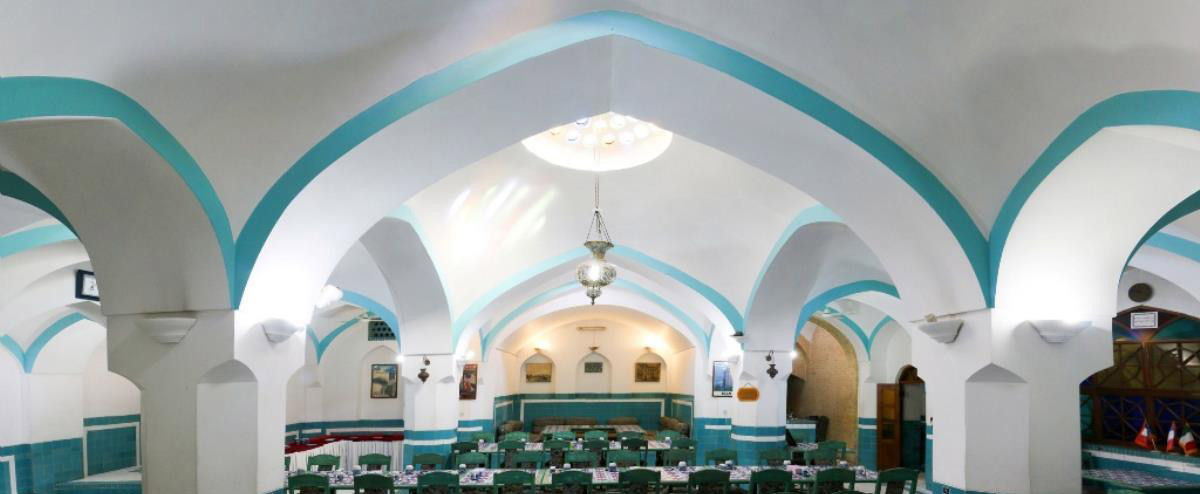 Khan Bath is one of the most famous baths in Iran. It is designed in a simple and cozy way that catches every tourist's eye. It was built in 1797. The bath has different parts including Shah Neshin, Khazine, and etc. It has preserved the architectural design of Naser al-Din Shah Qajar Era. Khan Bath has three accessibility entrances that is close to Khan Square, Kashigari Bazaar, and the residential texture of the city. Yazd Khan Complex has been registered in National Heritage Sites List in 1986.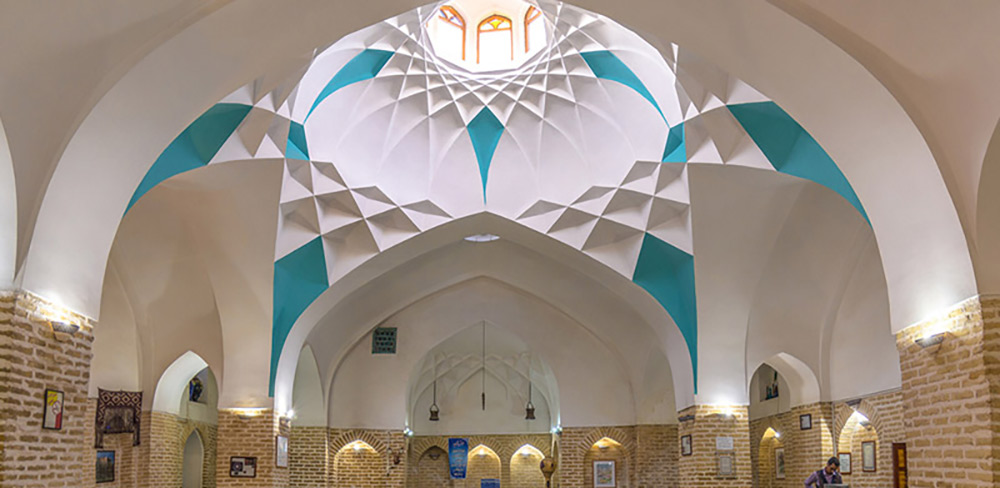 These days Khan bath has turned into a traditional restaurant and on of the tourist attractions in Yazd city. the structure and the architecture is great. you can also have perfect Iranian dishes like Dizi which is of great value there. On the whole the food quality is good and satisfying specially the old traditional dishes they serve the foods in are so nice which you can also buy them in the alley it is located.
Around the Khan bath there is Khan bazaar which has been established the same year. It is the longest and widest bazaar of Yazd with a length of 274 meters and 4-6 meters width and it has 153 shops. Some parts of the bazaar were established in Afsharid Dynasty. The other parts were established by Mohammad Taghi Khan Bafghi descendants.
The bazaar includes some Bazaarche and Timche. Each has a specific name. This bazaar has two parts the southern-northern and eastern-western part. Gheysarie Bazaar is between Khan School and Khan Square. It has a prominent architectural design. There are two valuable wooden doors. This is a place where people sell Yazd clothes. Khan Bazaar has been registered in National Heritage List in 2003.
The surrounding shops in the Khan square lead to Gheisarie Bazaar, Molla Ismail Mosque, Molla Ismail Bazaar, Mesgari Bazaar, and Rig Mosque. There are different shops in four sides of the square. The portal of each shop is in a sigmoid curve. Khan Square was used as a place to judge and handle the storekeepers' matter. They belong to Qajar Dynasty.
If you are looking for a place to stay near the Khan bath there is a 3-star budget hotel, you can choose the Mehr Traditional Hotel, Leb-e Khandagh Historical Hotel or Vali Traditional Hotel and  Malek Al-Tojar Traditional Hotel is an antique 4-star hotel close to Yazd Khan Complex.
Tags:
about iran
,
architectural design
,
Dizi
,
Gheysarie Bazaar
,
historical bath
,
historical-place
,
iran paradise
,
khan bath
,
khan bazzar
,
Khan Square
,
Leb-e Khandagh
,
Malek Al-Tojar
,
Mesgari Bazaar
,
Molla Ismail Mosque
,
Naser Al-din Shah
,
Timche
,
toristic
,
tourist
,
Traditional Hotel
,
travel
,
Yazd
,
Yazd city
,
yazd khan bath
,
Yazd Khan Complex