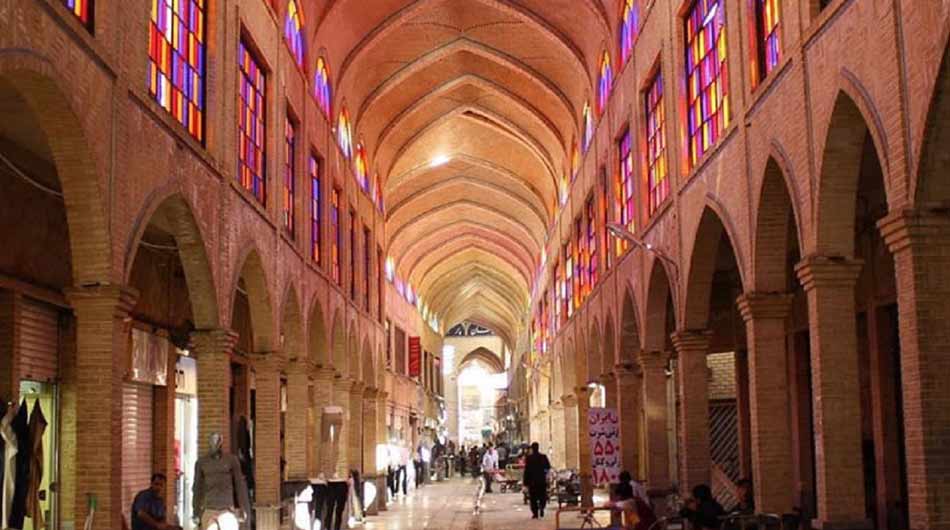 Tehran Grand Bazaar, located in Tehran, is an amazing labyrinth. It looks like an imaginary old city that is full of twists and turns and labyrinth corridors, each of which seems to be a door to another world. Tehran Grand Bazaar does not seem to be located in the heart of the capital. It looks more separated from place and time, and you should not only go shopping but also go to this unique historical complex with a different perspective.
Tehran Grand Bazaar is an old bazaar in the downtown of Tehran. It has Molavi Street in its southern part, Mostafa Khomeini Street in the east, Panzdah-e Khordad Street in the north, and Khayyam Street in the west. If you are eager to visit more attractions in the area then Apochi suggests you visit Sardar-e Bagh-e Melli, Negarestan Garden, Greek Orthodox Church of Saint Mary, Golestan Palace, Ebrat Museum, National Museum of Iran, Moghadam Museum, and Masoudieh Palace.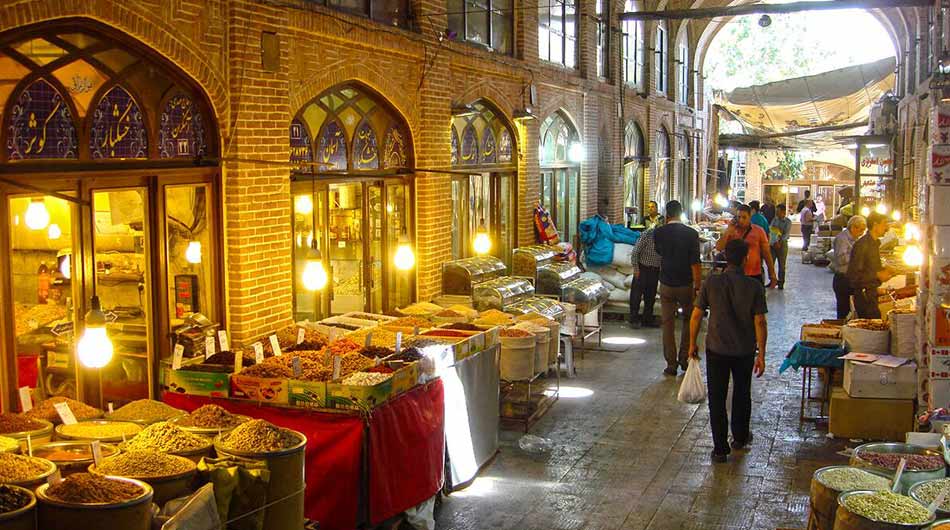 Visiting the oldest bazaar of Tehran would definitely sound awesome. Regarding its traditional architecture, a superb visual pleasure is provided for its visitors. Furthermore, it is the only wholesale center of Tehran. Nevertheless, it does not mean that you cannot do retail shopping here. It distributes almost all sorts of products to other shops around Tehran. Moreover, for those who care about economical prices, this bazaar is the best place for shopping. Keep in mind that it has separate small bazaars that each sell a special product. Therefore, you should find out the certain section you want to buy things from. There are also many famous restaurants with unbelievably delicious Iranian dishes around.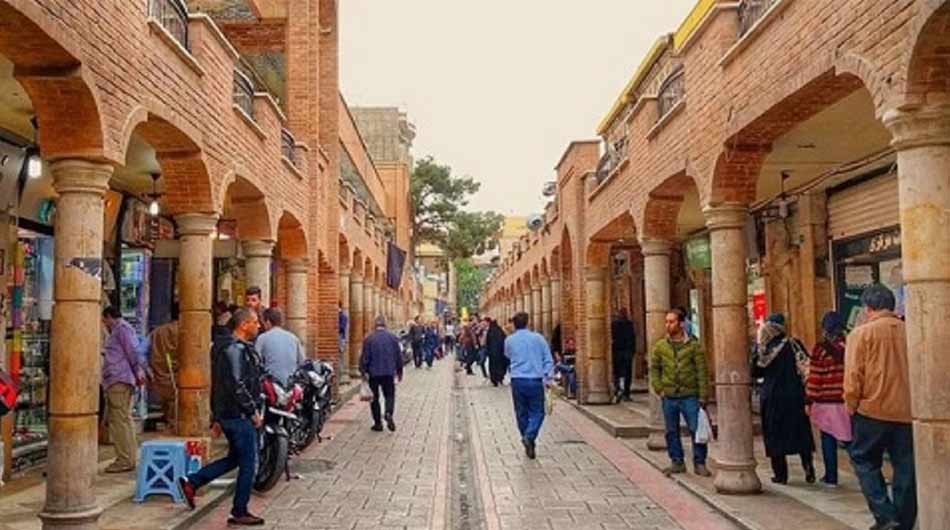 Bazaars are very prominent in the architecture and urban planning of Iranian cities. Despite the advent of modern shopping centers, traditional bazaars are even the basic pillars of the economy of many cities. However, not only does the Tehran Grand Bazaar play a key role in supplying the capital's goods, but also plays a key role in the exchange of goods throughout the country.
The fundamental core of the formation of "Tehran Grand Bazaar" goes back to the Safavid era, but the Qajar kings played a key role in the development and importance of this Bazaar. Tehran Grand Bazaar is large. If you want to see it all, you have to walk its streets for days and days but to understand the feeling of this different atmosphere, you can only visit its landmarks. The attractive atmosphere of the Bazaar starts outside of it; 15 Khordad Street towards the bazaar is paved and no cars enter this area; But this area has its own specific vehicles; The long red train, as well as several carriages with their agile horses and their special sound, are there for transporting passengers who want to get to the entrance of the Bazaar sooner and have fun.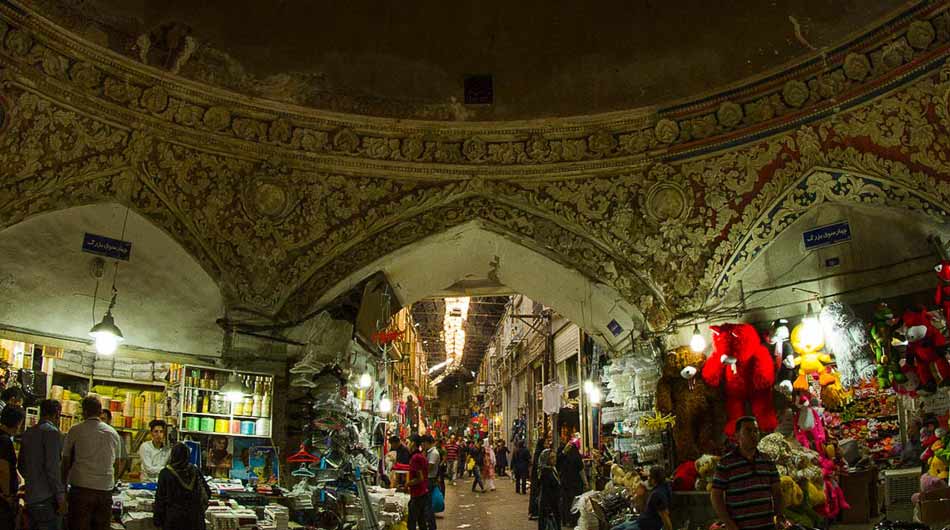 For the time being, Tehran Grand Bazaar has a unique and complicated architecture. Eye-catching arches, labyrinthine corridors, and traditional air-conditioning systems have added to its beauty. There are also some old and new places for entertainment. Some examples are traditional teahouses, Zoor Khaneh (Traditional Persian Gymnasium), public bathrooms, mosques, and some other religious monuments. After a while, there emerged various particular regions called "Bazaarcheh" or small bazaars for each commodity; for instance, a particular area designated for gold, or for beauty products and so on.
Tags:
about iran
,
grand bazaar
,
Grand Bazaar Tehran
,
grand bazar
,
historical bazaar
,
historical-place
,
landscape
,
Tehran
,
Tehran bazaar
,
Tehran Grand Bazaar
,
tehran province
,
tour agency
,
tour operator
,
tour package
,
travel agency
,
travel company
,
بازار بزرگ تهران
,
بازار تهران