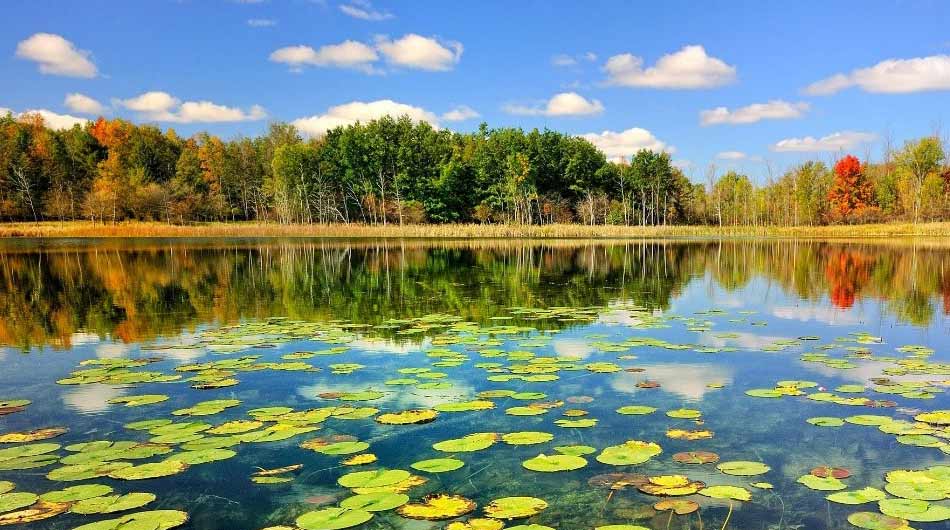 Located 55 kilometers north of Rasht City, Anzali Lagoon is situated southwest of Bandar Anzali and the Caspian Sea. This sweet water lagoon spans an area of 120 square kilometers in the spring and winter, and an area of 80 square kilometers in the fall and summer. Anzali's water depth is around 2.5 meters in spring. With 11 rivers flowing into this wetland, Anzali Lagoon is known to be one of the most important wetlands of Iran. This beautiful natural attraction is well known mainly for its magnificent swamp flowers such as Lotus and being one of Iran's most praised birdwatching sites.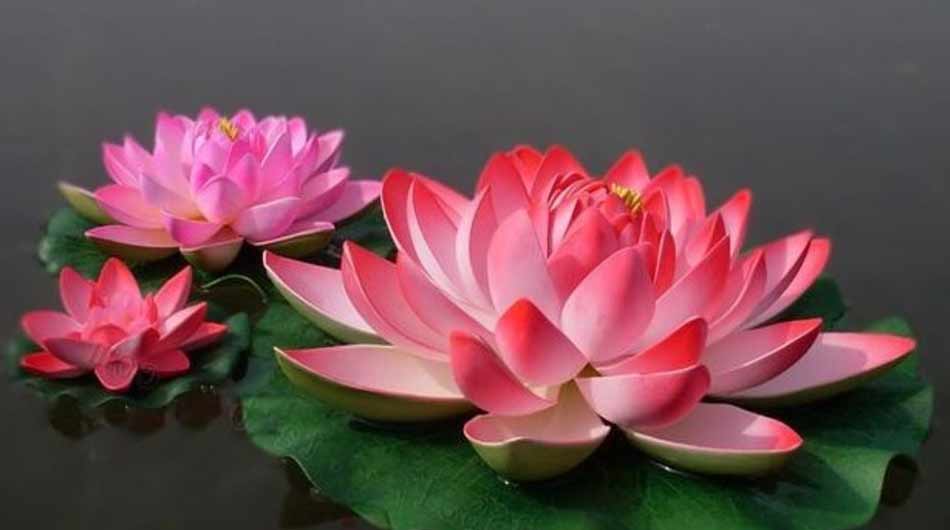 This lagoon is the place for aquatic spawn and the shelter for native and migratory birds and also the most important source of sturgeon and bony fish production in the Caspian Sea. There are outstanding islands in the lagoon and the two magnificent cities of Anzali Lagoon and Abkenar are located on its coast. Anzali Lagoon was registered in 1354 in the list of international lagoons of Ramsar Convention. "Ramsar Convenstion, 1975". Bird Life International Organization declared this lagoon as an important shelter birds.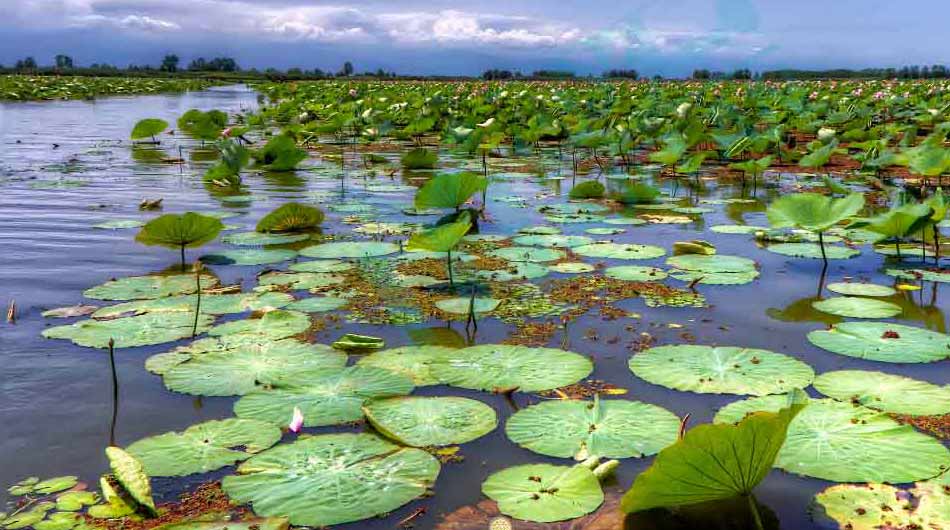 Anzali Lagoon is one of the registered international lagoons in Iran. This lagoon is one of the first lagoons registered in Ramsar Convention in 1971. Since Anzali Lagoon is a registered international lagoon, it is included in the Montreal List at the moment. Being in this list means the lagoon is being dried and needs attention. Anzali Lagoon has a sister city relationship with Kushiro Lagoon in the Kushiro National Park in Kushiro-Shitsugen.
Anzali Lagoon is one of the most interesting and greatest natural habitats of fauna in Iran and annually welcomes many birds that enter Iran from the neighboring countries. Anzali Lagoon is not comparable to any other lagoons in Iran due to its geographical position and in terms of its high humidity and water. The most famous plant in Anzali Lagoon which is world famous is "nelubium capsicum" which makes this lagoon be called nelubium capsicum.
Anzali Lagoon has the highest amount of rainfall in the winter and height level of humidity (about 80 to 85%) in the summer. Its lowest temperature is close to zero or zero in winter and its highest temperature is between 33 to 36 degrees centigrade in midsummer. Different amphibian and fish species lay eggs in Anzali Lagoon and it is also a refuge for local and migrant birds, some of which are at risk of extinction. Anzali has over 100 bird, 50 fish and hundreds of other plant species.
One of the most attractive things about Lagoons around the world, is its vegetation cover and animal resources. Like any other Wetlands, Anzali Lagoon is also a home to a variety of plants such as Water Lily, Lotus and so many other flowers. Next to this, Anzali Wetland is well known for being the home to various bird species such as herons, egrets, western marsh harriers, purple swamphens, pygmy cormorant, white-tailed eagle, ducks, geese, swans and coots; the list goes on and on. Therefore, at specific times, Anzali hosts birdwatchers and nature lovers for an amazing experience to see the life that it presents.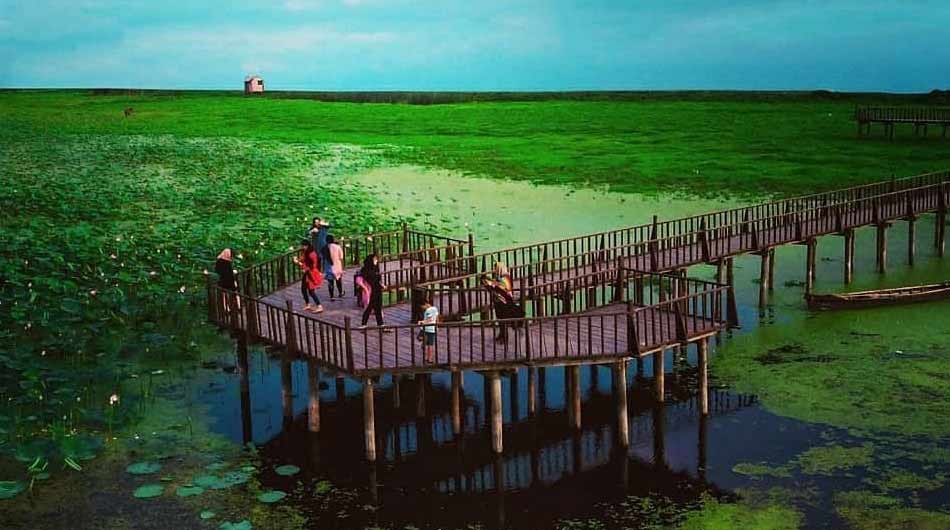 As mentioned, Anzali Lagoon is well known for its Lotus flowers. So, if your time is manageable for travel, you will have a great chance to see these beautiful flowers during the summer. At that time, all the Lagoon is full of Lotus that gives the place perfect color. When arriving at the Lagoon, you can catch a boat and row your way through the birds and flowers of the Iran northern Wetland.
Tags:
Anzali Lagoon
,
Anzali's water
,
Bandar Anzali
,
Gilan Province
,
landscape
,
Nature
,
rasht
,
rasht city
,
tour agency
,
tour operator
,
tour package
,
travel agency
,
travel company