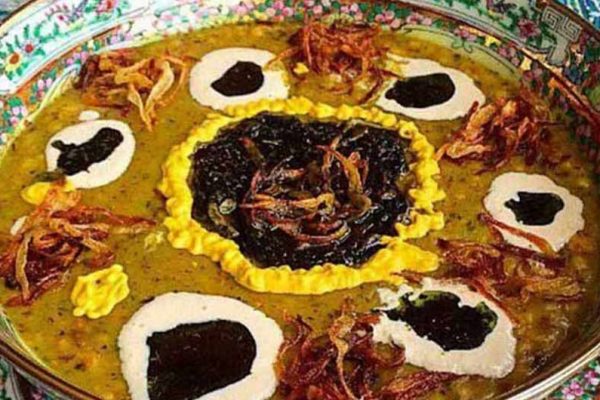 Yazidis are among those who care a lot about food.
Yazd local food has a great variety and delicious taste. From the very beginning, when you enter the city of Yazd, you completely feel that the people of this city have preserved the Iranian originality and tradition; This originality can be seen in both the flavors and the architecture of the city!
Chickpea mince, stew with different beans
In traditional Iranian recipes, the stew is a stew that contains meat and beans. Over time, cobs and mutton or beef became the most popular type of stew. For this reason, many people think that only this type of stuffing is cooked in Iran. Chickpea stuffing is one of the local dishes of Yazd, and its difference from ordinary stuffing is that it has chickpeas instead of chickpeas. Seasonings such as cinnamon, cardamom, lemongrass and saffron are also used in the composition of this stew. Yazid stuffing, like other stews, is served with plain rice or saffron, and fried potatoes are placed next to it.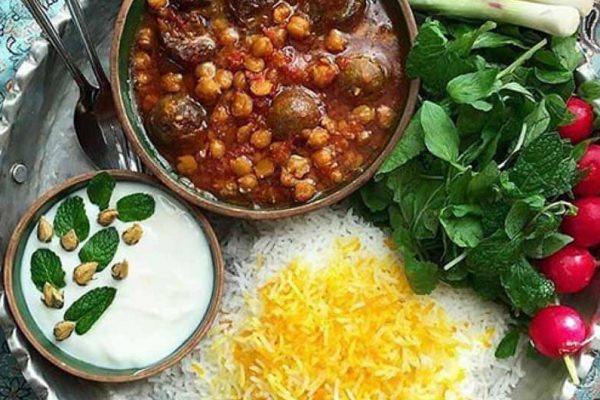 fesenjaan Yazdi or Matnijah a little different from the famous Iranian fesenjaan
fesenjaan Is also one of the stews that are cooked in different ways, But only one method is known. Fesenjaan, also known as Matanijah, is one of the traditional dishes of Yazd. In addition to meat, walnut kernels, pomegranate paste and other ingredients of ordinary fesenjaan Beets, or apple and apricot or plum leaves.
Apple stew, a special type of stuffed stew
Apple stew is one of the foods that is cooked in different cities, But Yazd has registered this food in its name. This stew contains minced ingredients such as cobs, meat, lemongrass, tomato paste and tomatoes. In addition, sweet apples, saffron, cinnamon and other condiments are used in apple stew.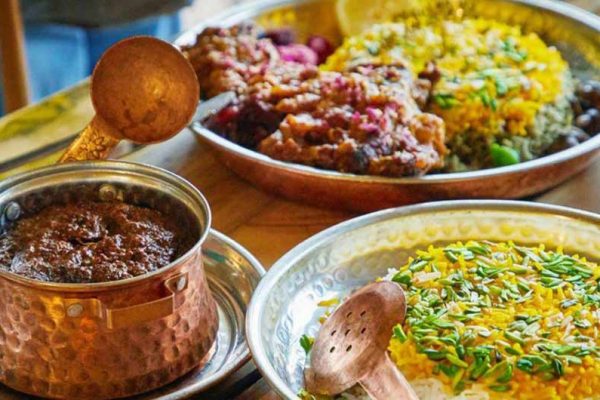 stewQuince Plum,
Majlisi food in the local cuisine of Yazd
Quince is one of the seasonal fruits of Iran, and for this reason, the stew is usually cooked in autumn.   Of course, Quince can be frozen and cooked in other seasons as well. But we all know that food with fresh fruits and vegetables has a different taste!
Some of the local dishes of Yazd are mostly served at gatherings.
Quince plum stew is also one of these foods. Quince plum stew is sweet and sour food. The cooks cook this stew with beef, mutton or chicken and turkey, depending on their taste. The seasonings for the stew are plums, lemon juice, tomato paste and sugar.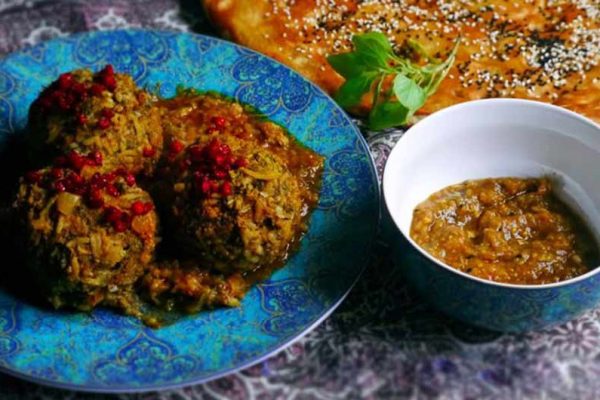 Ashkeneh Yazdi, a unique type of Ashkeneh
Potatoes, onions, dried or wet fenugreek, flour, and spices are the ingredients needed to cook Ashkeneh Yazdi. Some chefs recommend adding tomato paste and some lentils to the recipe for a better taste.
Yazdi broth; Soup with a sour taste
Almost all of us know how to make broth, and when we hear its name, we subconsciously think of peas, beans, potatoes, tomatoes and meat.
The ordinary broth is also served in Yazd restaurants.
But the sour broth is one of the local dishes of Yazd that has its own fans.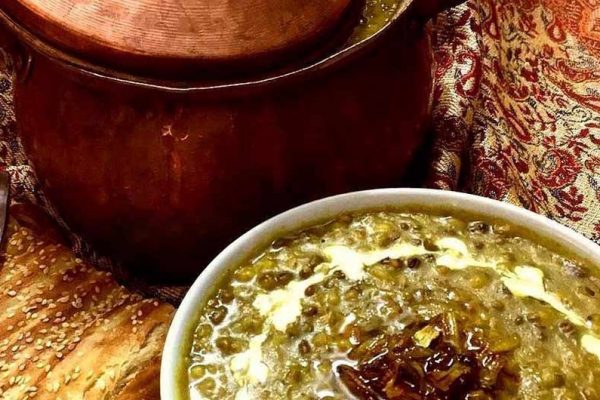 soup Shuli; Yazdi authentic food
soup  Shouli is one of the local dishes of Yazd that cannot be found in any other city. The first time I traveled to this city, my friend Yazdi invited me to eat Shouli soup, and I started tour of Yazd with this delicious dish! We ate Shuli as dinner, but my friend said that this soup is usually served as a snack between breakfast and lunch.
Tags:
Apple stew
,
Ashkeneh Yazdi
,
Chickpea mince
,
fesenjaan Yazdi
,
iran attractions
,
Iran city tour
,
iran daily tour
,
Iran private tour
,
iran tour
,
iran tour operator
,
Iran tours
,
Iran travel agency
,
Iranian tour operator
,
iranparadise
,
soup Shuli
,
tour agency
,
tour operator
,
tour package
,
travel agency
,
travel company
,
Yazd local food
,
Yazdi authentic food
,
غذاهای محلی یزد