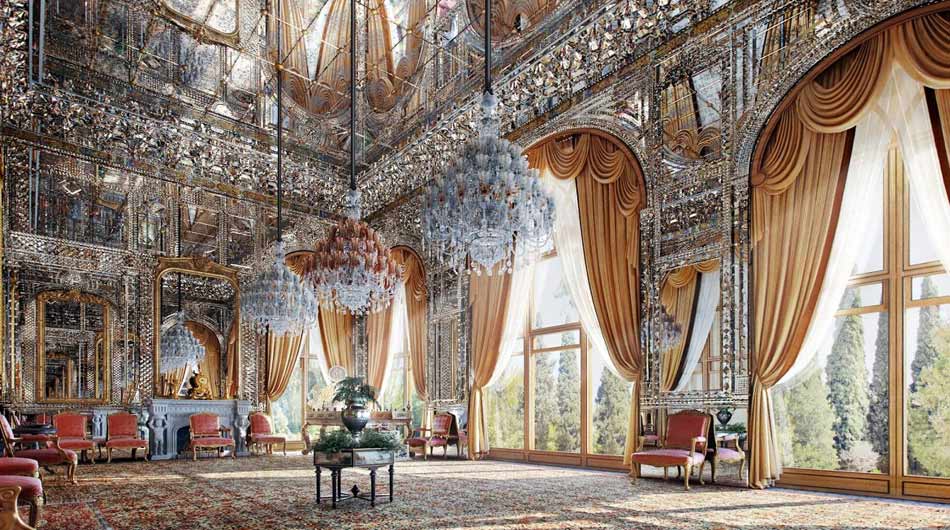 One of Tehran's most gorgeous and lovely locations, Golestan Palace is a survivor of the Qajar dynasty. This palace is close to 15 Khordad, a sizable market.
This time, we want to give you access to a virtual tour of a global installation in the middle of Tehran. This structure is the famous palace of Golestan, which is regarded as part of Iran's intangible cultural heritage.
In 1392, the Golestan Palace was added to the World Heritage List. This structure, mainly recognized as a palace from the Qajar kings period, was constructed during the Safavid era.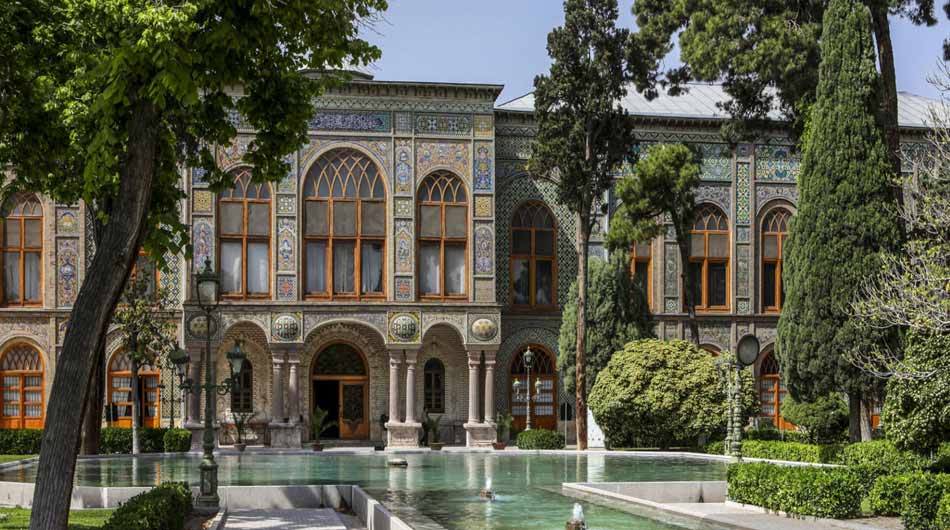 During the reign of Karim Khan Zand, modifications were made to it, and buildings were built; But the primary importance of Golestan Palace is related to the Qajar period.
Golestan Palace complex consists of different parts as follows:
Shams Ol-Emareh mansion: The most noticeable structure within Golestan Palace is Shams Ol-Emareh Mansion, also known as Khurshid Mansion.
This mansion was constructed on five floors during the Naseri era and was once considered the tallest structure in Tehran.
Marble Throne Mansion: The Qajar kings used to sit in this location for the welcoming ceremony and distribute public hello to various classes of people on special occasions. It is the oldest building in Golestan Palace.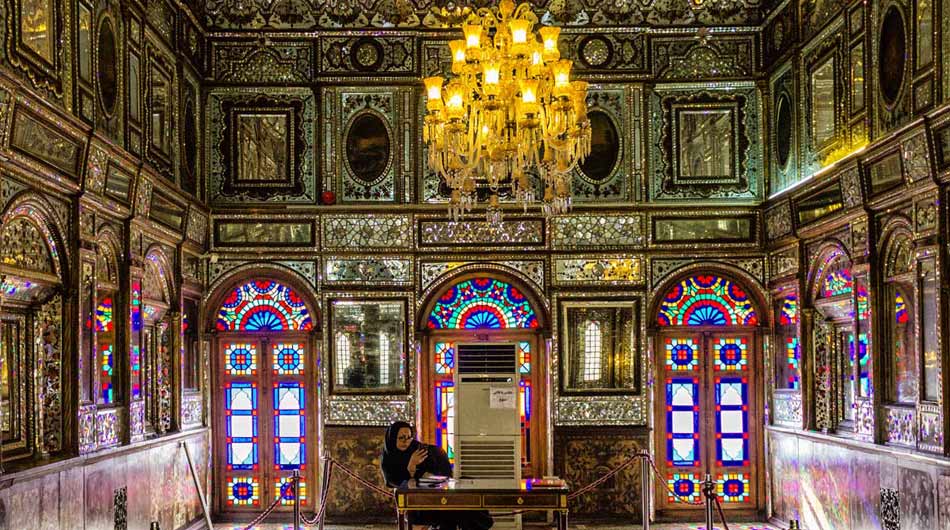 Private Palace: This palace consists of five halls: a museum room (greeting or coronation hall), an ivory hall, a mirror, dishes, and diamonds.
Gallery Museum: This section is also known as the museum room, salam hall, or coronation hall. This building was built during the time of Naser al-Din Shah Qajar
Shah.
Museum of Anthropology: Museum of Anthropology or "Abayd Palace" was also built by order of Naser al-Din Shah to accommodate the gifts of "Sultan Abdul Hamid," the Ottoman king.
Photographic Museum: In this museum, a collection of photos from the Qajar period, along with the photographic equipment of that time, is on display.
In front of the 15 Khordad market is where you'll find Golestan Palace. This palace is easily accessible by metro, and all that is required to get there is to get off at 15 Khordad station and walk a short distance. You can explore this magnificent palace and its various parts in the capital's center by taking the Golestan Palace virtual tour.•.
Tags:
golestan palace
,
Golestan Palace virtual tour
,
Iran city tour
,
iran daily tour
,
Iran private tour
,
iran tour
,
iran tour operator
,
Iran tour packages
,
Iran tours
,
Iran travel agency
,
Iranian tour operator
,
iranparadise
,
Iranshahr
,
landscape
,
Nature
,
Tehran
,
tour agency
,
tour operator
,
tour package
,
travel agency
,
travel company
,
travel to iran
,
trip to iran
,
تور مجازی کاج گلستان
,
درنا گشت
,
درناگشت
,
کاخ گلستان