Throughout the four seasons, Ardabil has unique attractions that you can explore in various cities. With 12 counties, 21 cities, and dozens of rural districts, it holds a significant portion of Iran's livestock farming, horticulture, and handicraft production capacities.
Ardabil is known for its historical treasures such as the mausoleum of Sheikh Safi al-Din Ardabili (a UNESCO World Heritage site), the sturdy Sabalan Mountain, its lush green nature, Shorabil Lake, waterfalls, mountains, rivers, and lakes. It is also renowned as the capital of Iranian honey, carpets, butter, halva, and local sweets, making it an authentic culinary destination.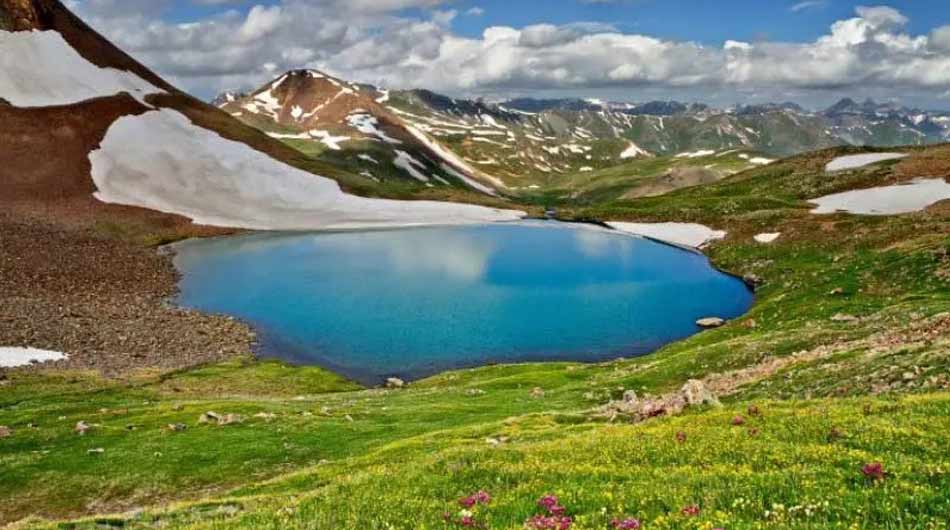 Some of the tourist attractions in Ardabil province include:
Agh Dagh protected area in Lord village
Seyyed Amin al-Din Jirayil Shrine
Lord village
Sabalan Waterfall, the longest waterfall in Iran
Qizil Bu'laghi Poppy Fields in Sajjehroud, Khalkhal
Ardabil Ethnology Museum
Shah Abbasi Caravanserai
Shorabil Bazaar and Lake
Aghazadeh Ardabili Mansion
Fandoqlu lush forest
Aznav Tourist Area
Bolaghlareh Viewpoint
Khozaj Tourist Village
Geopark in Dornameshkool, Kowsar County
Gilavan village
Neor Lake
Sar'eyn hot springs and spa complexes
Qahqaheh Fortress
Div Qalasi and Qir Qalasi
Lutan Castle and Khesrow Castle
Lahroud Cave, Haft Khan-e Cave, and Lahroud Cave
Daru and Sangi Bathhouses in Kivi City
These are just a few of the many attractions that Ardabil Province has to offer for tourists.
Tags:
about iran
,
Aghazadeh Ardabili Mansion
,
Ardabil attractions
,
Ardabil Ethnology Museum
,
ardabil province
,
dorna gasht
,
Ghara Church
,
iran attractions
,
Iran city tour
,
iran daily tour
,
Iran private tour
,
Iran sightseeing tours
,
iran tour
,
iran tour operator
,
Iran tour packages
,
Iran tours
,
Iran travel agency
,
iran trip packages
,
Iranian tour operator
,
iranparadise
,
landscape
,
Lord village
,
Sabalan Mountain
,
Shah Abbasi Caravanserai
,
Shorabil Lake
,
tour agency
,
tour operator
,
tour package
,
travel
,
travel agency
,
travel company
,
travel to iran
,
trip to iran
,
جاذبه های گردشگری اردبیل
,
درناگشت