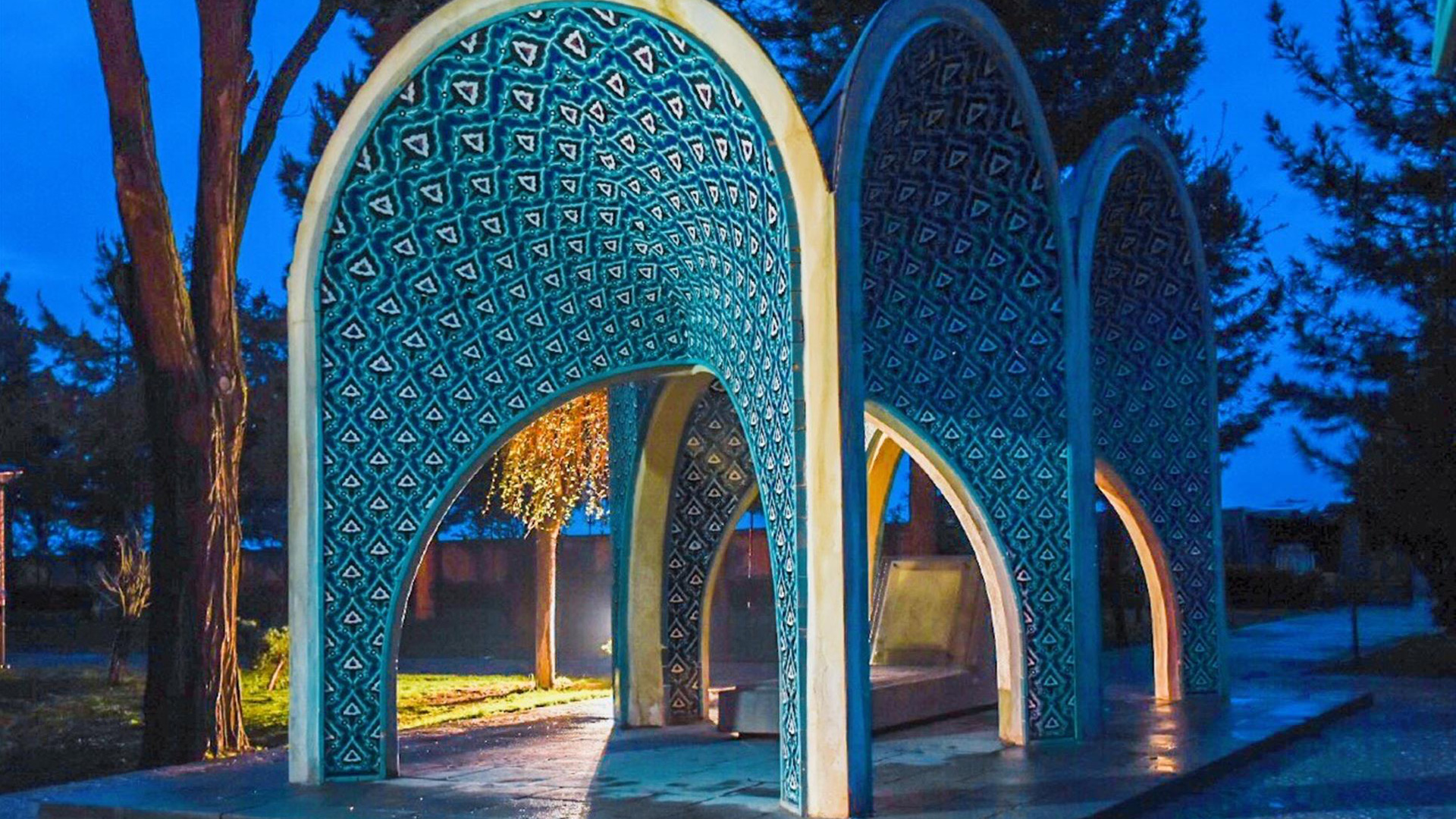 Nishapur (Neyshabur) is one of the counties of Razavi Khorasan province. It is a small city but there are different attractions that have made this city known for many people from around the world. Nishapur is known as the oldest ancient area of great Khorasan, which is still inhabited. UNESCO held the "Nishapur, the sustainable city of Iran" convention in Nishapur on June 29, 2010, and named it "the most sustainable city in the history of Iran".
Nishapur is sister with the cities of Kairouan in Tunisia, Karbala, Baghdad and Basra in Iraq, Ghazni, Balkh and Heart in Afghanistan, Merv in Turkmenistan, Bukhara, Samarqand and Khiva in Uzbekistan, Khojan and Kulob in Tajikistan, Konya in Turkey and Khoy in Iran. The tomb of Kamal-ol-Molk; one of the most famous artists in Iran is in Nishapur (Neyshabur).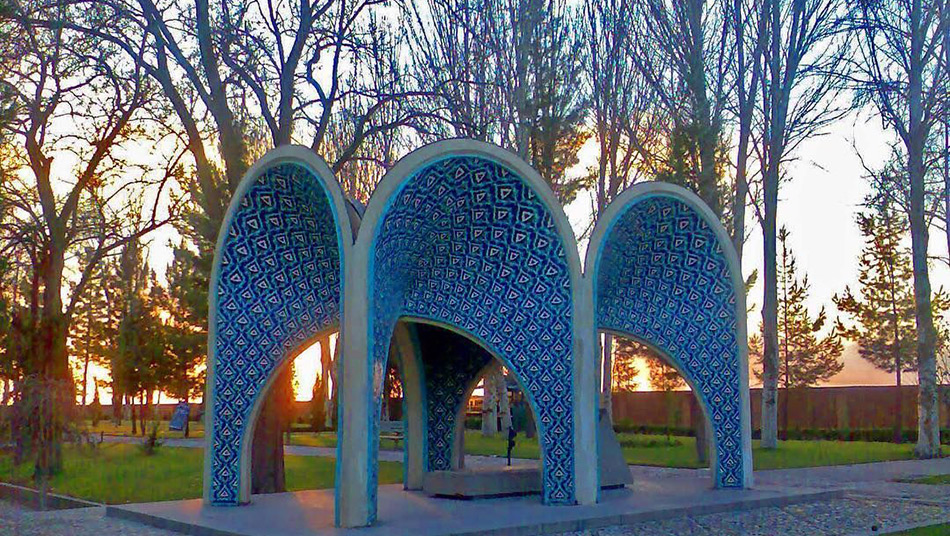 Mohammad Ghaffari, better known as Kamal-ol-Molk, was born in Kashan in 1847 to a family greatly attached to art. He was undoubtedly one of the most eminent artists of Iran. From his early years, Mohammad developed an interest in calligraphy and painting. As a child, he drew charcoal sketches on the walls of his room. Some of the sketches he drew in that house are still visible. Upon completing his primary education, he moved to Tehran. He joined Dar-ol-Fonoun School where he studied painting with Mozayyen-od-Doleh, a well-known painter who had visited Europe and studied Western art.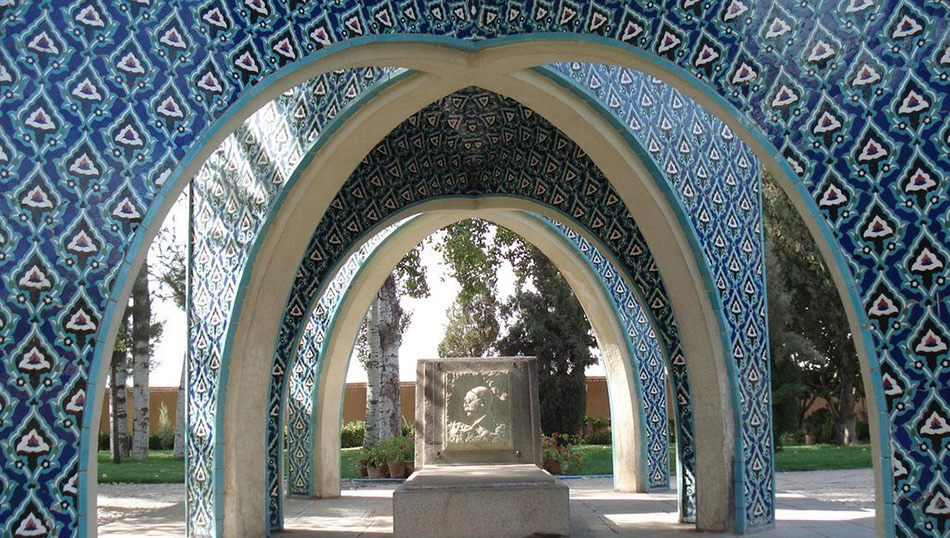 His love of painting helped him create some works during his school days. He also did some painting in the Shams-ol-Emareh edifice by thr order of Nasereddin Shah. During his stay in Europe he never spent an idle hour. In his visit to Iraq and during the years he taught in the art school he created numerous paintings. Unfortunately most of these paintings have either been destroyed or are in private collections and impossible to lay hands on. What will come here as his works include those kept in the former National Consultative Assembly, Golestan Palace, museums, and other centers. Iran has not seen the like of Kamal-ol-Molk.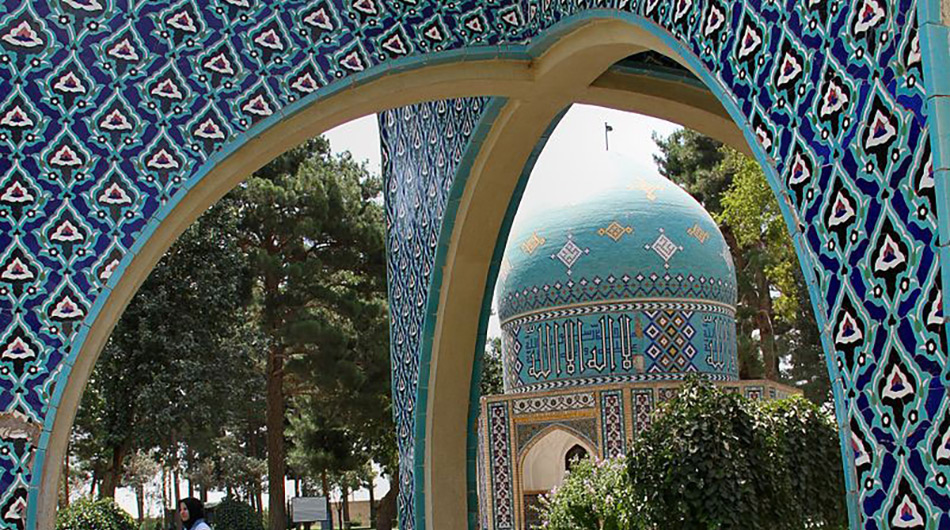 Hooshang Seyhoun is one of the famous Iranian architects who has designed the tomb of Kamal-ol-Molk in Nishapur. This concrete shell situated on an area of 28 square meters. The structure of this tomb contains six concave Iwan with ten arches. The geometry is the bold point in the architectural planning of this tomb. Six semicircular arches and four crossover arches placed on the diameters of the square. You face a combination of contemporary and traditional architecture.
The peak of architectural creativity is seen in the use of elements of traditional Iranian architecture in a new and concise synthesis in Kamal al-Molk Tomb. Geometry has a prominent role in the creation of Kamal al-Molk's Tomb just like the Tomb of Omar Khayyam. There are six arches in semicircle form and four crossed arcs on the diagonals and two shorter arches that are originally enclosed by cross-arches at the bottom of the main arch.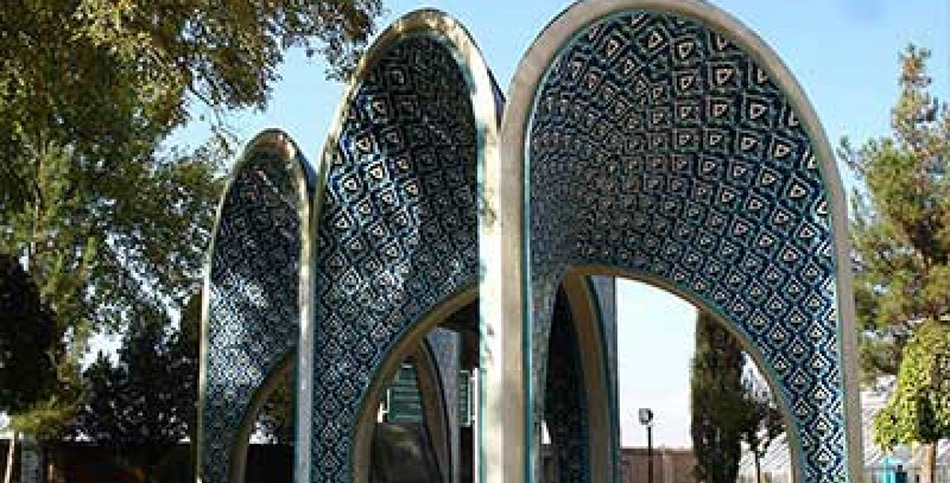 The grave of Mohammad Ghaffari is near the shrine of the famous Persian poet Sheikh Attar Neyshaburi in Nishapur, Khorasan Razavi Province. This mausoleum is located on Erfan Street of Shadiyakh Neighborhood in a large and green garden. The overall form, along with decorations and tiles, has a lot of similarities and harmonies with the shrine of Sheikh Attar, so that everyone imagines that the two buildings are the same at the time of entering the garden.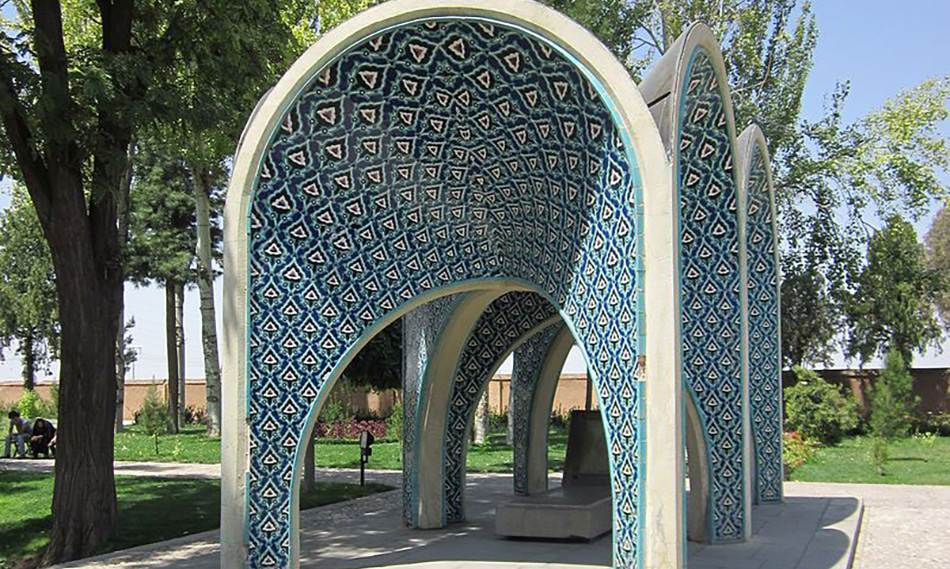 Kamal-ol-Molk's tomb located in the southeast of Neyshabur, among the big garden. You must go to the Fazl square, Erfan Street. You necessity to take the vast garden. So, continue to the end of the Erfan Street. The bus transportation system of Neyshabur city has some services on this route. It only stops at Khayyam tomb. So, getting a taxi or private car is the best option to receive there. It takes about 15 minutes from khayyam tomb to Kamal-ol-Molk's tomb.
Tags:
kamal ol molk
,
kamalolmolk
,
kamalolmolk tomb
,
Kashan
,
khayyam tomb
,
mashhad
,
Mohammad Ghaffari
,
Neyshabur
,
Neyshabur city
,
nishapur
,
Razavi Khorasan
,
Razavi Khorasan province
,
TOMB
,
آرامگاه کمال المک
,
نیشابور