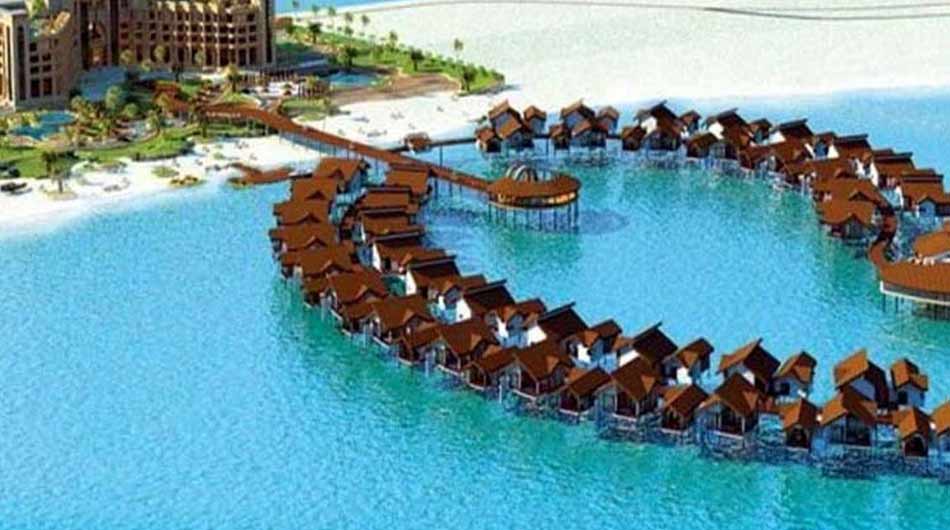 If you are looking for luxury accommodation with high-level facilities and looking for a breathtaking view, this note is for you. This is you and these most luxurious hotels in Iran.
Toranj Kish Hotel
Toranj Kish Hotel is the newest on Iran's luxury hotels list. The first phase of this complex is on the water, and the second is the multi-story beach hotel. All 100 suites of this hotel are located on the sea, part of their floor is glass, and they have private balconies.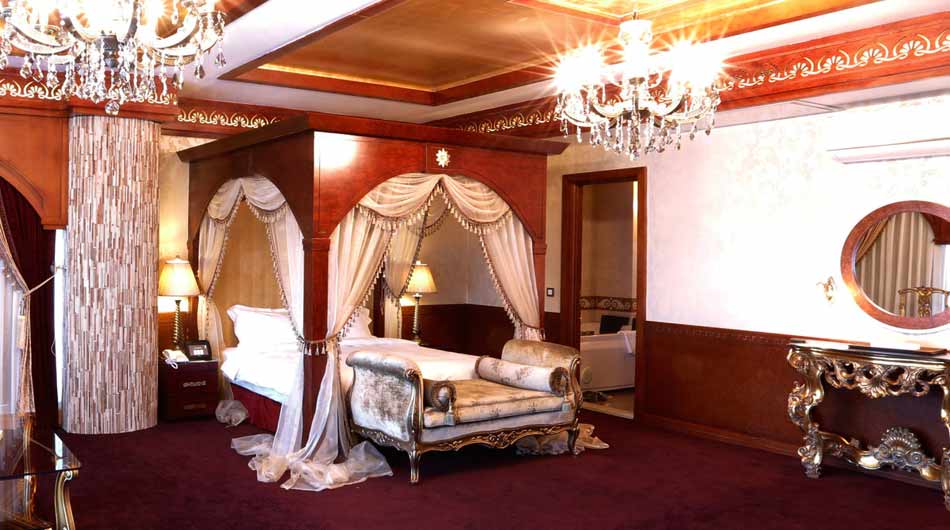 Darvishi luxury hotel in Mashhad
The luxurious Darvishi Hotel on the edge of Imam Reza Street, with 20 floors, is the highest accommodation center and the only atrium hotel (hotel with open space) in the country's east. This hotel has 5 restaurants, each with a separate menu for its customers.
Espinas Palace  Hotel in Tehran
ESpinas Palace Hotel has 75 thousand square meters of infrastructure, 12 conference halls and an arena with a capacity of 50 to 1,200 people, 43 rooms and offices, as well as more than 500 rooms and reception suites with an area of ​​130 to 700 meters, of which 56 are presidential suites.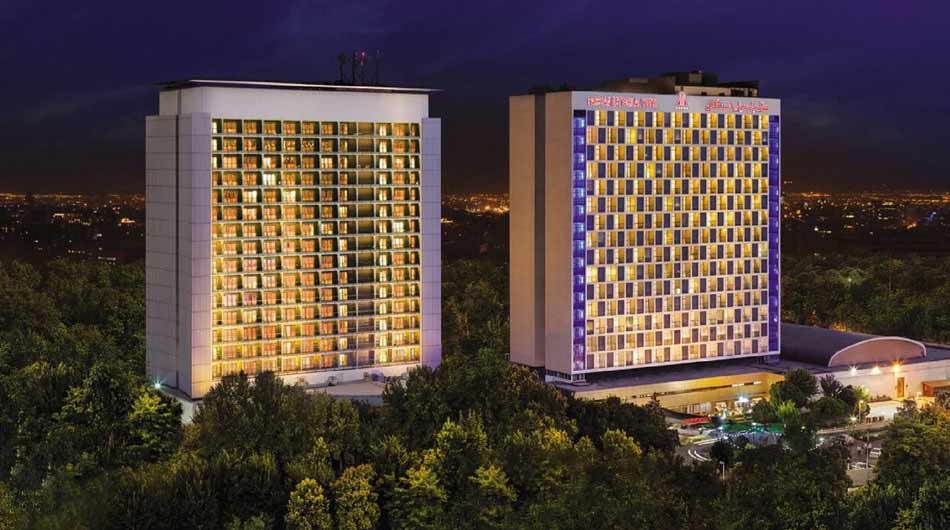 Esteghlal Hotel, Tehran
Esteghlal Hotel in Tehran is the largest five-star hotel in Iran in the north of Tehran. The name of this hotel was Royal Hilton Hotel in the past. This hotel consists of two towers, the eastern building and the western establishment. This hotel has 15 floors and 959 beds.
Dariush Kish Hotel
The design and construction of Dariush Kish Hotel were inspired by the Achaemenian capitals and buildings in Persepolis. This hotel has 500 beds and has various facilities such as a billiard room, ping pong, Thai massages, and boating. The guests of this hotel can also use the 50% discount on the bird garden and dolphin park.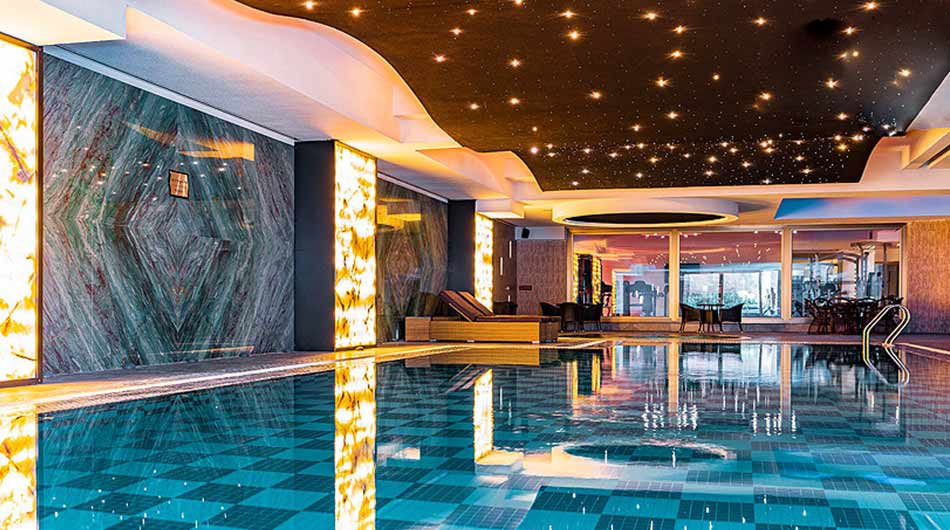 Abbasi Hotel Isfahan
The history of the building of the Abbasi Hotel in Isfahan goes back to the Safavid era, which, of course, was not used as a hotel then. In 1336, at the suggestion of Andre Godard, a French architect and archaeologist and the designer and builder of the National Museum of Iran, he set up a guest house in this Safavid mansion, and in 1344, the guest house was put into operation.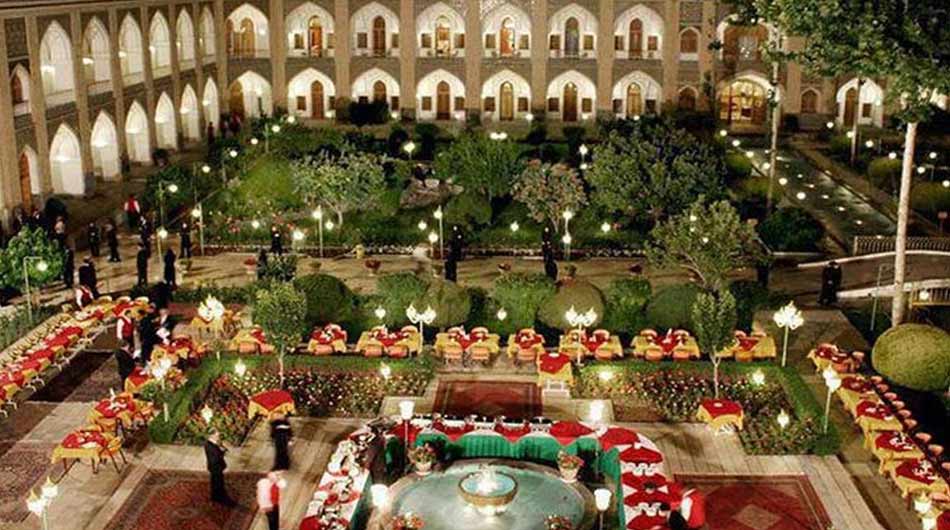 Kandovan rock hotel
Lale Kandavan rock hotel is one of the most exceptional hotels in the world and is the third rock hotel in the world. This hotel is located in the historical village of Kandavan in Tabriz city. The height of these houses' conical and pyramidal hills sometimes reaches 60 meters, which are dug in the heart of the mountain like honey beehives.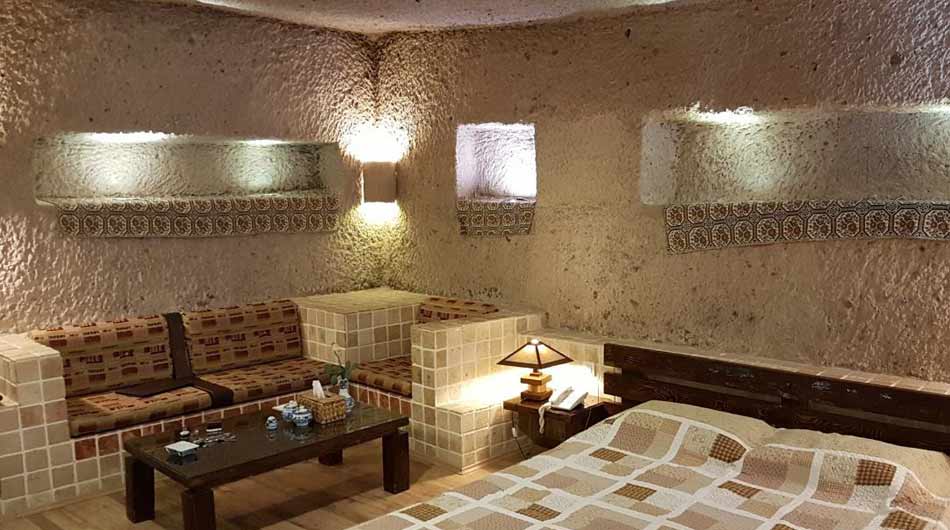 malek al tojar
The only city in Iran with no hotel shortage is Yazd. This is because many of the old houses of this city have been converted into hotels in a traditional context. Malek Al Tjar Hotel is one of these traditional hotels and the most expensive hotel in Yazd.
Tags:
Abbasi Hotel Isfahan
,
best hotel in iran
,
darush hotel
,
darvishi hotel mashhad
,
dorna gasht
,
espinas palace hotel tehran
,
esteghlal hotel tehran
,
iran attractions
,
Iran city tour
,
iran daily tour
,
Iran luxurious hotels
,
Iran private tour
,
iran tour
,
iran tour operator
,
Iran tour packages
,
Iran tours
,
Iran travel agency
,
Iranian tour operator
,
iranparadise
,
Kandovan rock hotel
,
landscape
,
luxurious hotels
,
luxurious hotels in Iran
,
Malek Al-Tojar
,
Mirage Hotel Kish
,
Nature
,
Toranj Kish Hotel
,
tour agency
,
tour operator
,
tour package
,
travel agency
,
travel company
,
travel to iran
,
trip to iran
,
درنا گشت
,
هتل اسپیناس پالاس تهران
,
هتل ترنج کیش
,
هتل داریوش کیش
,
هتل درویشی مشهد
,
هتل سنگی کندوان
,
هتل عباسی اصفهان
,
هتل ویدا کیش