Persian cuisine, known for its use of aromatic spices, fresh herbs, and an array of flavors, has influenced many other cultures and continues to be celebrated for its delicious and wholesome offerings. In this article, we'll take you on a culinary journey through Iran to explore some of the most famous and beloved dishes.
Kabab (Kebabs)
Kabab, or kebab, is one of the most iconic and widely recognized Iranian dishes. It consists of skewered and grilled meats, often served with saffron-infused rice and grilled tomatoes. The types of meat used in kababs can vary, with lamb and chicken being the most popular choices. The marinades and seasonings, including saffron, sumac, and aromatic herbs, give Iranian kababs their distinctive and tantalizing flavor.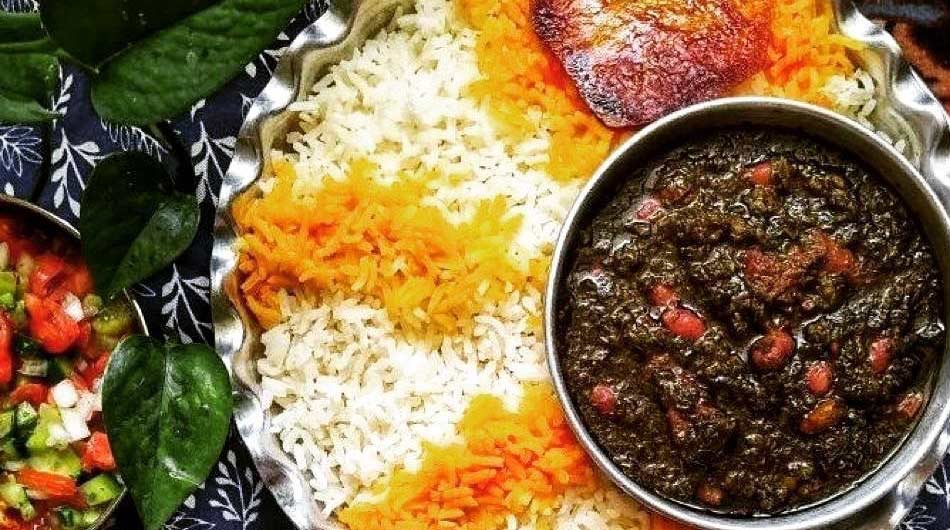 Ghormeh Sabzi
Ghormeh Sabzi is often referred to as the "national dish" of Iran, and for a good reason. This aromatic stew features herbs such as parsley, cilantro, and fenugreek, combined with tender chunks of beef or lamb, dried limes, and red kidney beans. The rich and earthy flavors are a true representation of Persian cuisine's use of fresh herbs and slow cooking.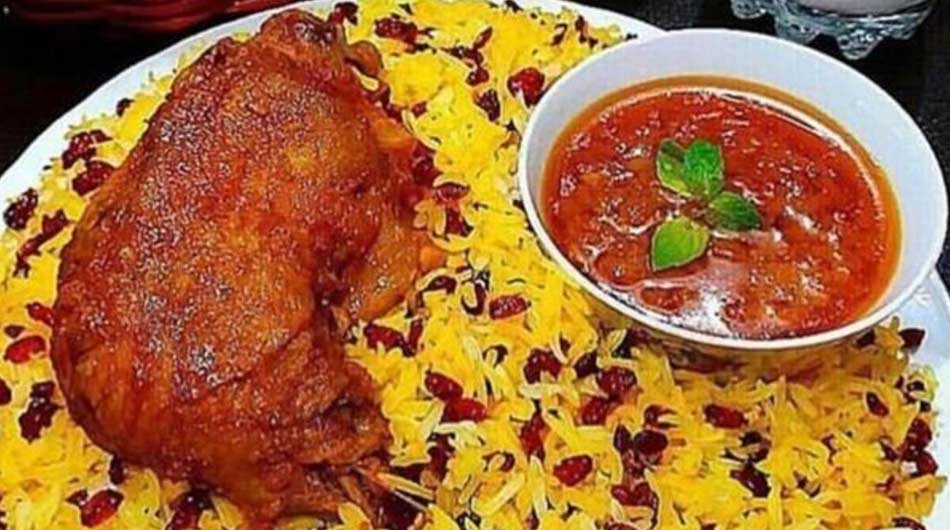 Zereshk Polo (Barberry Rice)
Zereshk Polo is a delightful Iranian dish that combines saffron-infused rice with barberries, creating a balance of sweet and sour flavors. It is typically served with a variety of meats, such as chicken or lamb. The vivid red barberries not only add a burst of color to the dish but also a unique tartness that complements the saffron's floral notes.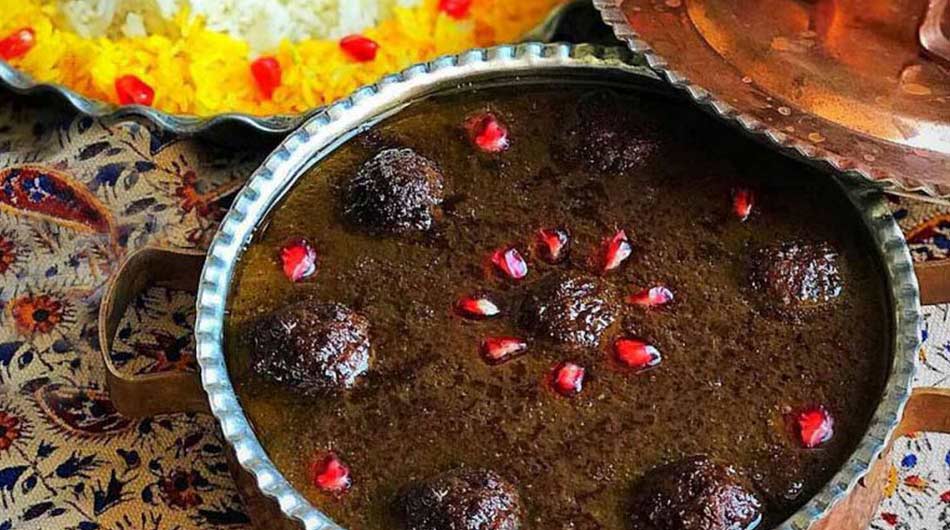 Fesenjan
Fesenjan is a Persian dish that beautifully blends sweet and savory flavors. It is a rich and thick stew made with ground walnuts, pomegranate paste, and either chicken or duck. The result is a luscious, dark brown sauce with a unique combination of nutty and tangy flavors. Fesenjan is traditionally served with rice and is a beloved dish during special occasions and celebrations.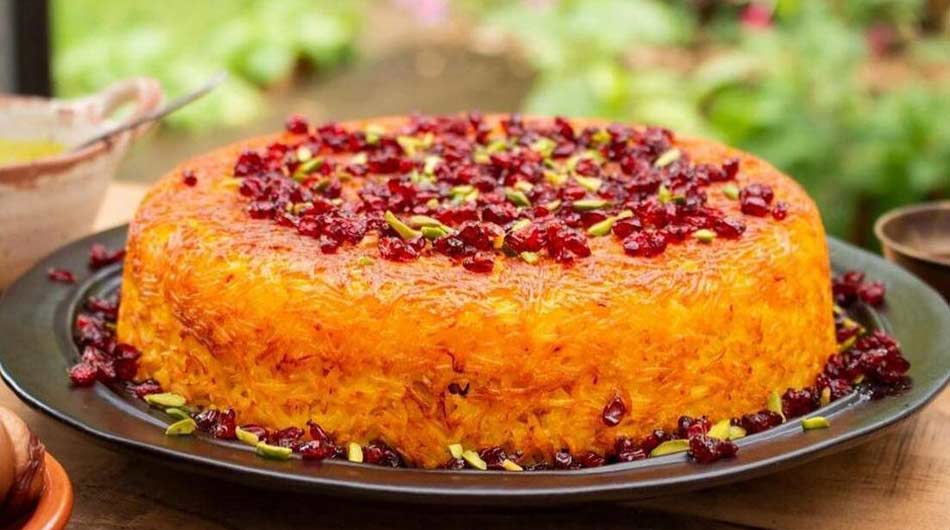 Tahchin
Tahchin is a Persian rice cake that's crispy on the outside and creamy on the inside. It's made by layering saffron-infused rice with yogurt, egg yolks, and pieces of chicken or lamb. The dish is then baked to perfection, creating a golden crust. Served with a side of yogurt and a sprinkle of saffron, Tahchin is a true testament to the creativity and artistry of Persian cuisine.
Tags:
Adventure holidays
,
Best time to travel to iran
,
best tour operator iran
,
Cultural sites of Iran
,
Fesenjan
,
Ghormeh Sabzi
,
Holiday in Iran
,
Iran
,
Iran Architectural
,
iran attractions
,
iran destinations
,
Iran sightseeing tours
,
iran Solo trip
,
iran tour
,
Iran tour packages
,
iran tourist attractions
,
Iran travel agency
,
iran travel expenses
,
Iran Travel Guide
,
Iran Travel Tips
,
Iranian Cuisine
,
Kabab
,
Most Famous Dishes of Iran
,
must-visit Iran
,
persia tour
,
Persian cuisine
,
Tahchin
,
Tehran
,
top tourist destinations
,
travel to iran
,
travelling to iran
,
trip to iran
,
vacation packages
,
visit iran
,
Zereshk Polo
,
درناگشت