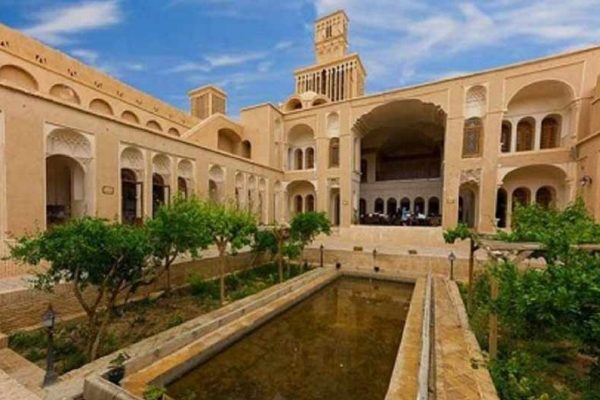 Walking through the alleys of the airhole city, antiquity, originality, purity, and serenity are all the senses that are felt in the soul and body. By entering the historical houses of Yazd and seeing the artistic masterpieces of Iranian architects, all these feelings are stamped with approval. Adobe with stucco and artistic decorations dazzle the eyes of every viewer.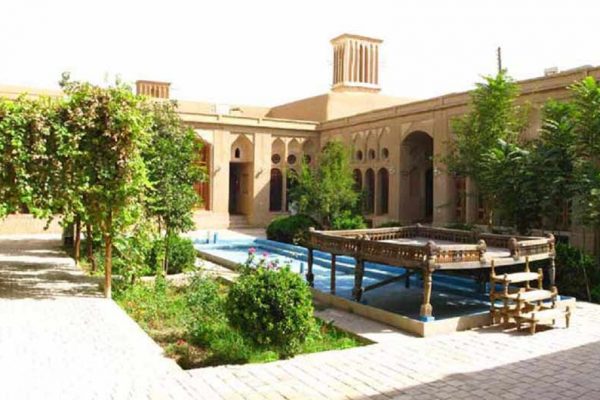 1- Special privilege of Aghazadeh historical house in two-storey airhole
Abarkooh city is the host of the Aghazadeh historic house, one of the most beautiful and unique historical houses of Yazd, the image of which can be seen on 2000 Toman bill. If you enter Abargo Square to see the unique airhole of this house, you will encounter a collection of five old houses. Aghazadeh's house is the only one that can be visited, and the rest have residential uses.
This house is one of the most important old houses in Yazd and even Iran; Because its two-story and distinctive airhole is unparalleled in all of Iran. If you want to see this wonder, it is good to know that you kill two birds with one stone and besides visiting Aghazadeh's house, you can also see the 4,500-year-old cypress of Abarkooh, which is located near this house.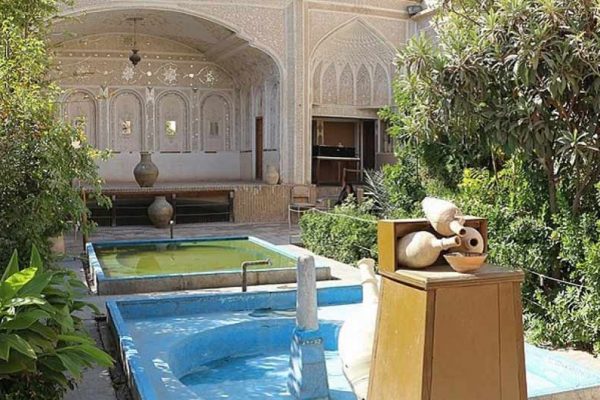 2- Familiarity with the kolahdozha house and Yazd water museum
Yazd Water Museum, which started in 2000, is located in one of the historical houses of Yazd called Kolahdozan House. This house was built in 1266 at the request of Seyyed Ali Akbar Kolahdooz on five floors and is now used as a water museum in Yazd.
3- The pleasure of watching the city of airhole on the roof of the house of art
It is also the turn of the Yazd roof. Standing on the top of the House of Art and the pleasure of watching this desert city are some of the pleasures that people cannot ignore.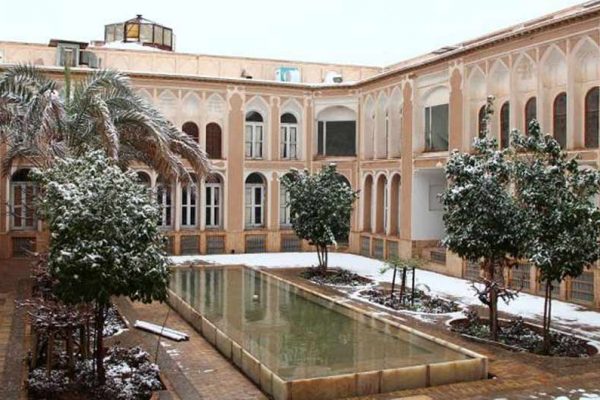 4- Haj Kazem Rasoulian House (Yazd Faculty of Architecture and Urban Planning)
Rasoulian House is one of those old houses in Yazd that has become a place for learning and holding various seminars for many years. This house was built in 1283, during the Qajar period, by Haj Mirza Kazem Rasoulian. At first, it had a residential use, but in 1989, it was donated to Yazd University and after reconstruction, it became the Faculty of Architecture.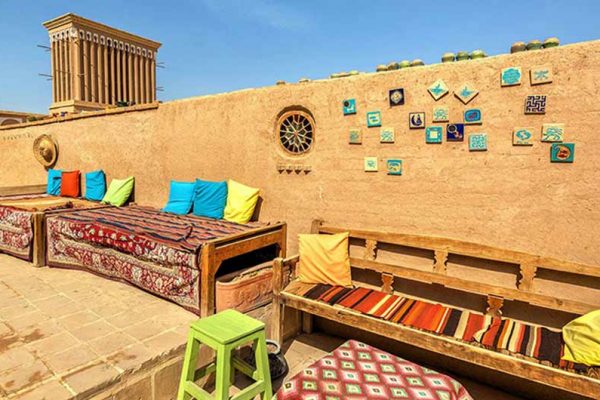 5- Nawab House or Nawab Vakil House?
Another historical house in Yazd is Nawab House with remarkable architecture, which is currently responsible for hosting one of the cultural heritage sections. This house was built during the Qajar period and by the personal order of Mirza Seyed Mohammad Razavi, known as Nawab Vakil, and was registered in 2002 as one of the national monuments of Iran. The architecture of this house is such that it consists of two parts, inside and outside, which are connected from the inside, despite the different entrances.
Tags:
Aghazadeh historical house
,
attractive historical houses
,
dorna gasht
,
Haj Kazem Rasoulian House
,
historical houses of Yazd
,
historical-place
,
house of art
,
iran attractions
,
Iran city tour
,
iran daily tour
,
Iran private tour
,
iran tour
,
iran tour operator
,
Iran tour packages
,
Iran tours
,
Iran travel agency
,
Iranian tour operator
,
iranparadise
,
kolahdozha house
,
Nawab House
,
Nawab Vakil House
,
tour agency
,
tour operator
,
tour package
,
travel agency
,
travel company
,
travel to iran
,
trip to iran
,
Yazd
,
yazd province
,
خانه های تاریخی یزد