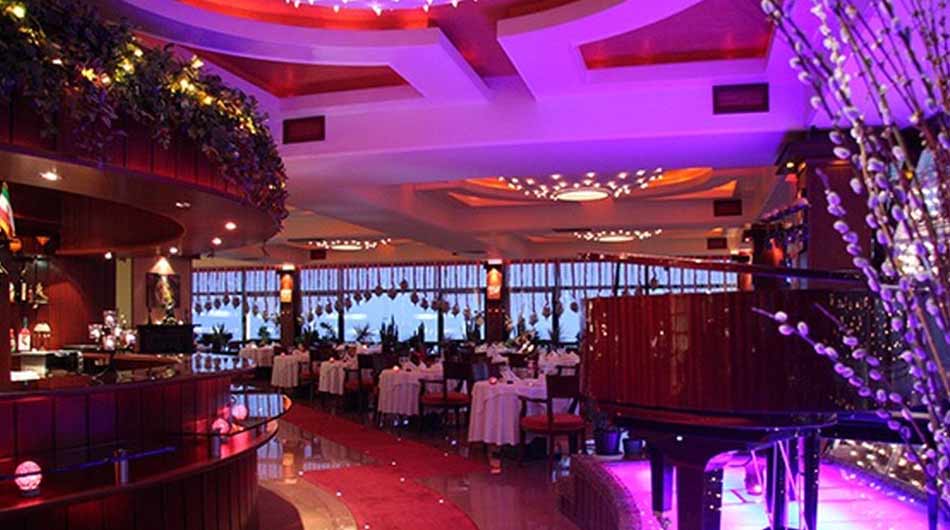 Introducing Tehran's greatest eateries with live and traditional music.
Most restaurants, coffee shops, and fast food establishments use music streaming systems to create a calm atmosphere for customers, but others perform live traditional or pop music. In Tehran, there are many such restaurants.
International Restaurant Narenjestan
Narenjestan International Restaurant is one of the restaurants in Tehran's west that offers live music, and it is also one of the most expensive.
There are two divisions to this restaurant: Iranian and international. The international part is on the 11th floor and the Iranian part is on the 12th floor of the sarv tower, providing a great view of Tehran. This restaurant has a unique place among its clients due to its stylish and modern ambiance, a wide range of food and use of high-quality ingredients, educated personnel with proficiency in many foreign languages, and live music while serving food.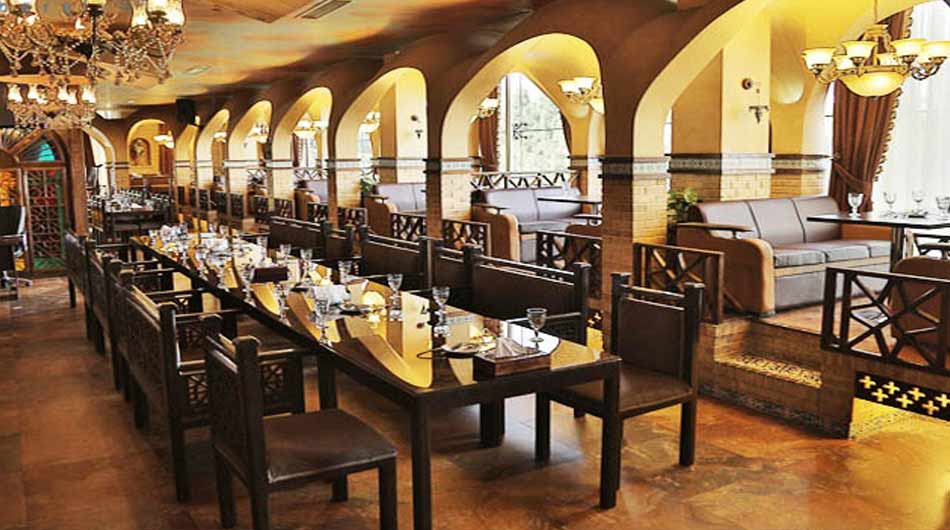 Traditional Restaurant Shahrbanoo Shahrak Gharb
Shahrbanoo traditional restaurant, located in Tehran's northwest, is one of the most luxurious and elegant traditional restaurants. The dining room and coffee shop are separated in this restaurant. The restaurant's interior architecture is traditional, but its equipment is modern and deluxe. Breakfast is self-serve in the Shahrbanoo restaurant and includes 20 different varieties of hot cuisine and beverages. Every night from 8 to 12 p.m., you may listen to pop and traditional music at Shahrbanoo restaurant.
Traditional Sarvestani restaurant
Another restaurant in Tehran with live music is the traditional Sarvestan restaurant
Organic food is offered in an open and pleasant ambiance with live music in this restaurant. There are a variety of stalls in the restaurant area, including fast food, northern food, Jagarki, a Turkmen market selling handicrafts and Turkmen souvenirs, and photo studio.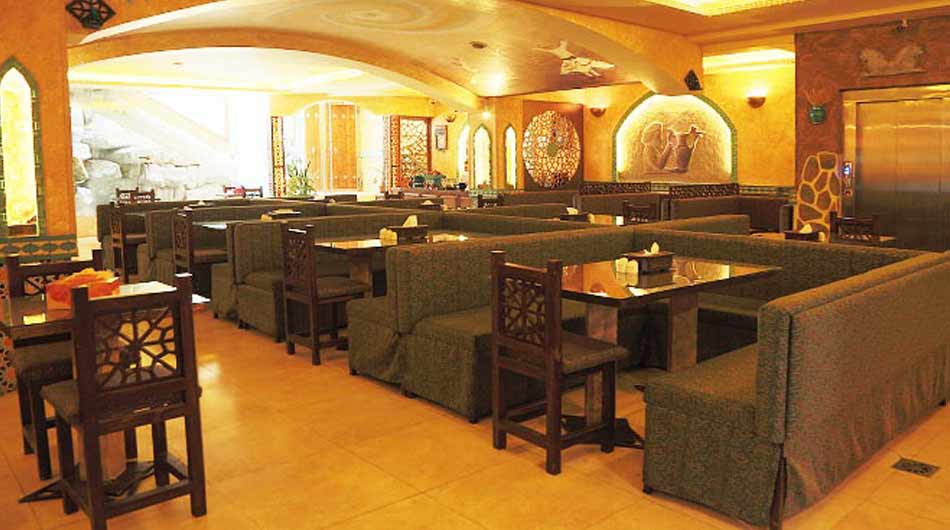 sarv Nights' traditional dining room
This traditional dining room is known for its high-quality food, friendly ambiance, and live music. In the restaurant's night menu, you can see a variety of kebabs, salmon, and shrimp.
Shabhaye Sarv's traditional dining room is one of Tehran's best restaurants for live music, featuring performances every night from 20:30 to 23:30.
Shamron Cafe (Bamland)
This cafe is the biggest in Bamland and one of the best in Tehran. The wonderful balcony on the second level gives a beautiful view of Chitgar Lake and the surrounding area and doubles the enjoyment of eating especially breakfast. Shamron Cafe is one of the restaurants in Tehran featuring live music that, with its unique architecture, evokes old Tehran. This cafe features two spacious halls with plenty of room for customers.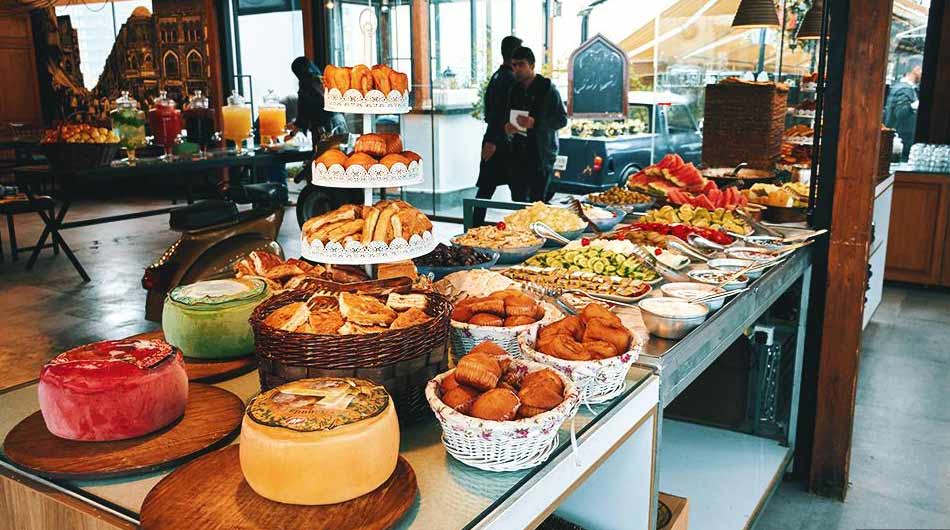 Saadatabad Rizoto Restaurant
Rizoto is one of the most popular restaurants in Tehran with live music in Saadatabad. the cozy Furniture, experienced staff, peaceful and pleasant ambiance, and good cooking, as well as live music and tasty meals, Makes you come back to this restaurant
 traditional restaurant Qapo Aali
typical dining establishment Qapo Aali Ghapoo Restaurant is one of Tehran's restaurants with live music and an Iranian architectural style with an ambiance reminiscent of old Tehran. This huge eatery can seat 250 people. As a result, it is ideal for family gatherings, birthday parties, and business meetings.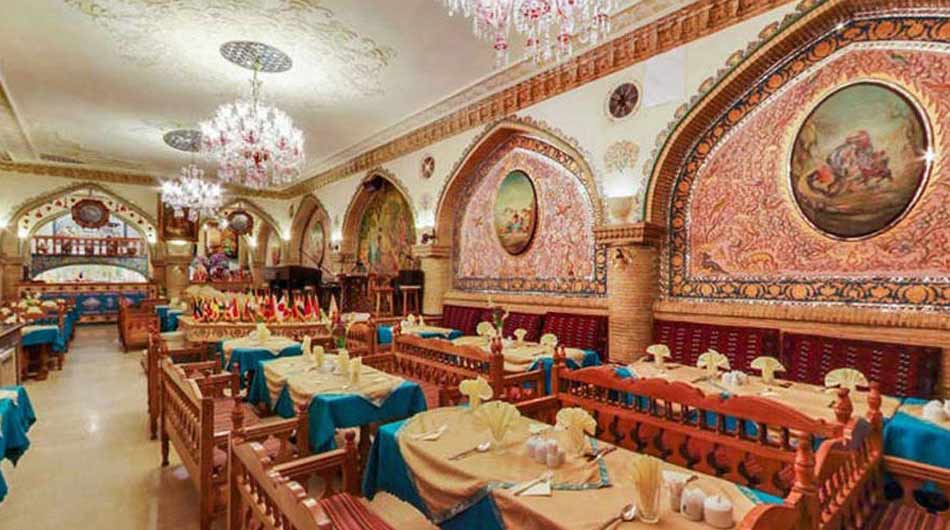 Gilar Restaurant
Gilar Restaurant is a traditional Gilani restaurant with architecture and design inspired by rural and northern residences and is one of Tehran's greatest restaurants with live music. With a menu comprising the most popular Gilani meals and kebabs, as well as stews, soups, salads, and Gilani desserts including noodles, cookies, and rice halva, and live performances of local music, this restaurant has attracted a large number of guests.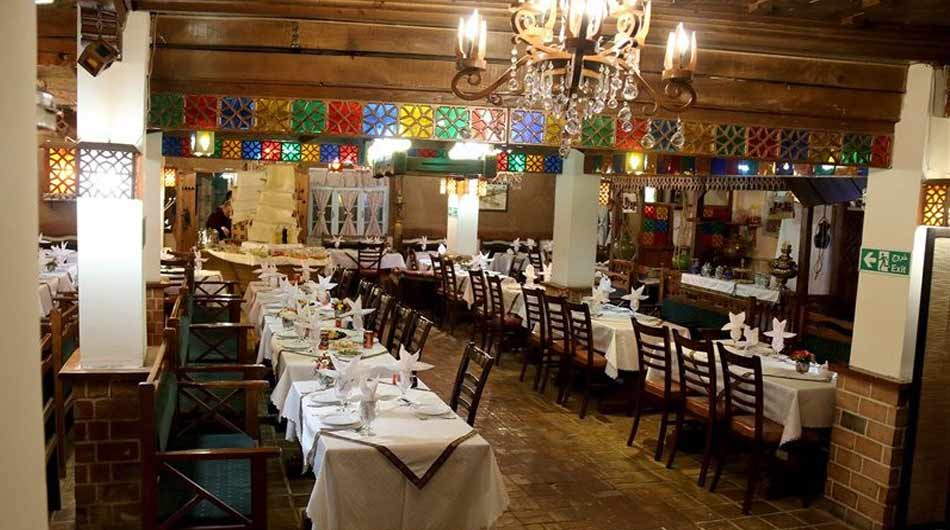 Restaurant Barbad
In Barbad restaurant, you may enjoy the authentic flavor of Iranian cuisine, as well as the décor and traditional design, as well as music performed on Iranian instruments. This restaurant, which has two separate floors and vast space, is ideal for family gatherings, friendly gatherings, and business meetings.
Traditional Hozkhooneh restaurant
Hozkhooneh, a traditional Iranian restaurant with a 40-year history, is one of the best restaurants in Tehran, with live music and a design inspired by Iranian architecture. This two-story restaurant with a huge dining area is ideal for large supper parties. Copper dishes are used to serve the restaurant's dishes. On the restaurant's menu, there is a range of herbal tea to choose from. Hookah with tea and during can be ordered on the basement level of this eatery.
Tags:
Gilar Restaurant
,
historical-place
,
International Restaurant Narenjestan
,
live music
,
Restaurant Barbad
,
Saadatabad Rizoto Restaurant
,
sarv Nights' traditional dining room
,
Shabhaye Sarv's traditional dining room
,
Shamron Cafe Bamland
,
Tehran
,
Tehran city
,
tehran province
,
Tehran's greatest eateries
,
tour agency
,
tour operator
,
tour package
,
Traditional Hozkhooneh restaurant
,
Traditional Restaurant
,
traditional restaurant Qapo Aali
,
Traditional Restaurant Shahrbanoo
,
Traditional Restaurant Shahrbanoo Shahrak Gharb
,
Traditional Sarvestani restaurant
,
travel agency
,
travel company
,
travel to iran
,
trip to iran