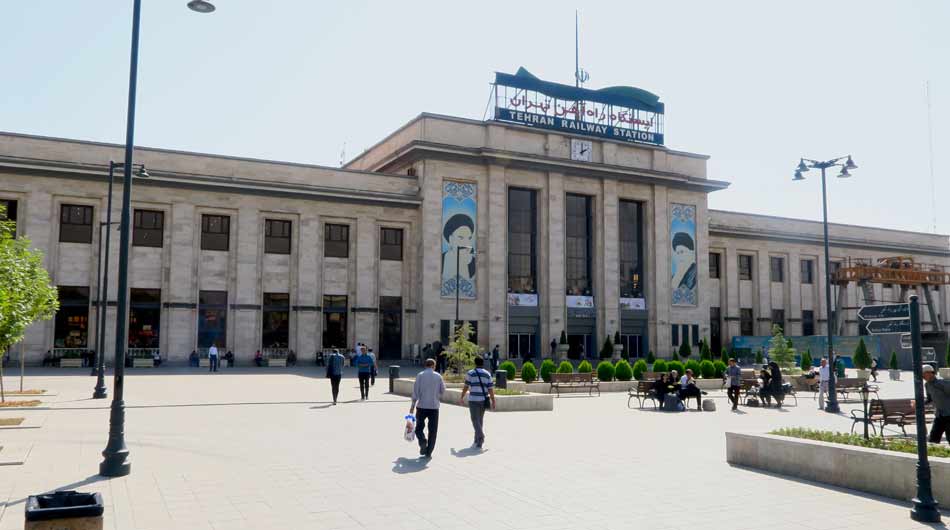 Tehran Railway Station is one of the oldest train stations in the country. The building, which is also considered one of the historical monuments of the city, was built during the first Pahlavi era. Tehran Railway Station was built in 1927 during the construction of the national railway project in Iran. This railway is located in the south of Tehran in Rahahan Square and is considered one of the most important stations in the country. The railway station is located in one of the busiest areas of Tehran and has a railway line to various parts of the country. This building, which is one of the tourist attractions of Tehran, has been registered in the national heritage list. In this article, we will introduce this memorable station.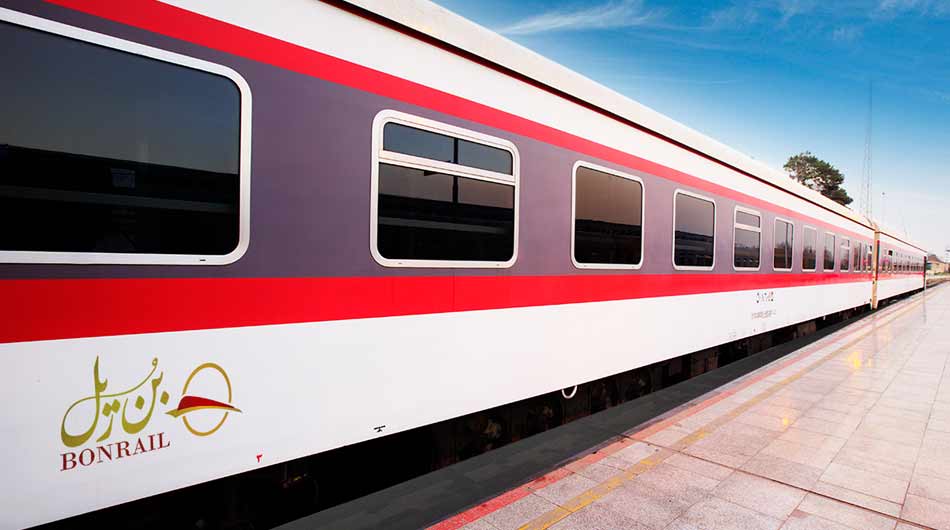 Tehran Railway Station is made of materials such as iron and cement, and its windows are made of bronze and iron. The exterior of the building is decorated with white travertine stone, which is extracted from the "Pol-e Sefid" mine. The area of this station is about 174 hectares, and an area of about 30,000 square meters is dedicated to the passenger station. Of course, in the vicinity of this railway, there are a school, residential houses, a hospital, a sports complex, a fire station, law enforcement, and many other buildings.
Tehran Railway Station has a passenger entrance, a waiting room, and 6 passenger platforms, each with two separate lines. It also has two sections: urban and rail transport. This station has 32 entrances for passengers to access rail and urban facilities and 6 sub-entrances for employees. Tehran Railway Station has a railway line to various parts of the country.
The Tehran railway has a line and trains to various cities and provinces such as Mashhad, Tabriz, Zahedan, Yazd, Ahvaz, etc. can be traveled from this station. Additionally, this station has international and domestic tourist trains. Some of the trains at Tehran station include domestic and ceremonial tourist trains such as Tehran-Shirgah and Tehran-Gilan, as well as international trains such as the Tehran-Van and Tehran-Karbala trains (special for the days of Arbaeen).
Tags:
about iran
,
dorna gasht
,
iran attractions
,
Iran city tour
,
iran daily tour
,
Iran private tour
,
Iran sightseeing tours
,
iran tour
,
iran tour operator
,
Iran tour packages
,
Iran tours
,
Iran travel agency
,
iran trip packages
,
Iranian tour operator
,
iranparadise
,
landscape
,
Nature
,
Rahahan square
,
railway-station
,
Tehran
,
tehran province
,
tehran railway station
,
tour agency
,
tour operator
,
tour package
,
travel
,
travel agency
,
travel company
,
travel to iran
,
trip to iran
,
ایستگاه راه آهن تهران
,
درناگشت
,
میدان راه آهن تهران