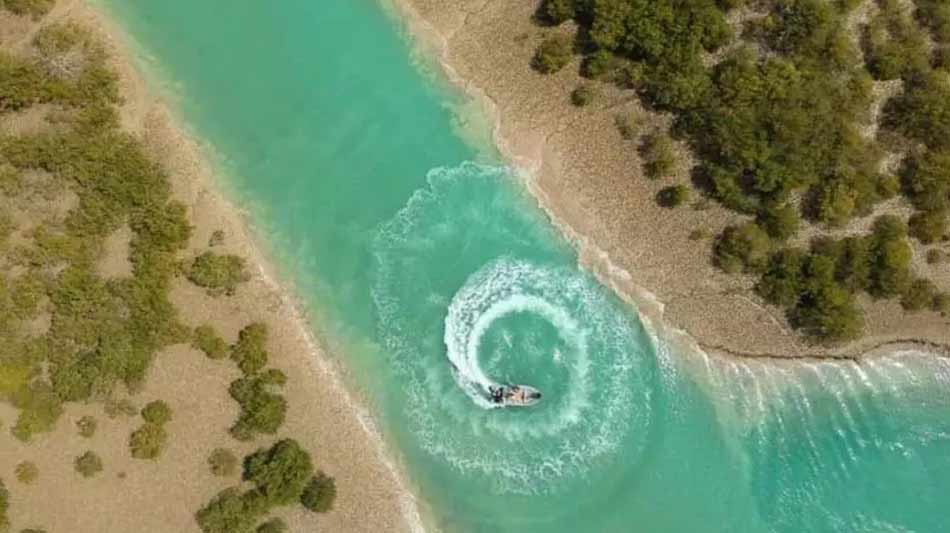 If you are interested in an exciting trip with thrilling experiences, Tang-e Derikha in Hormozgan province with its dreamy face and unforgettable landscapes is a suitable option. Along with the sweetness of traveling to beautiful Hormozgan and enjoying its countless attractions, a short trip to the village and Tang-e Derikha will excite your enjoyment of nature. Derikha village is located in the central part of Khomir district, which is a suburb of Kohoristan, in Hormozgan province.
The deep landscape in a mountainous environment with palm and kohor trees is just a corner of the attractions of Tang-e Derikha. The greenery of the environment and the access route to it, in the middle of the warm climate of Hormozgan, doubles the beauty of this strait.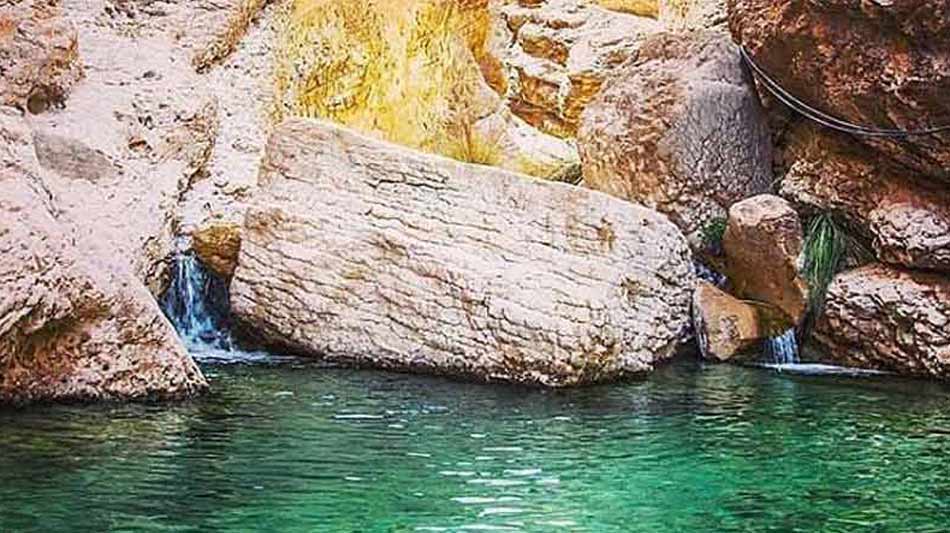 Tang-e Daryakha is located 18 kilometers from Derikha village, in the heart of the beautiful mountains in Khomir district, in Hormozgan province. Khomir port is located 175 kilometers west of Bandar Abbas.
How to get to Tang-e Derikha?
To get to Tang-e Derikha, you must go to Derikha village and reach the strait from the Moro Derikha route. To reach Derikha village, you must travel to Hormozgan province and choose your place of residence depending on which areas you want to visit. The valley is located in the heart of beautiful mountains, with abundant springs, waterfalls, and clear water catchments among the rocks. The strait's deep water catchments are even suitable for diving from a height of 20 meters.
In this region, due to the warm weather, water activities are popular for spending weekends and escaping the heat. The village of Kohoristan in the western salt marshes of Hormozgan is very lush, accompanied by abundant underground water tables. The tall trees of Kohor in the area, surrounded by mountains, offer a spectacular view before your eyes. Another feature of this area that has given more impetus to tourism is the hot and mineral springs that are used for general public water therapy.
Tags:
about iran
,
dorna gasht
,
Hormozgan
,
Hormozgan attractions
,
Hormozgān Province
,
iran attractions
,
Iran city tour
,
iran daily tour
,
Iran private tour
,
Iran sightseeing tours
,
iran tour
,
iran tour operator
,
Iran tour packages
,
Iran tours
,
Iran travel agency
,
iran trip packages
,
Iranian tour operator
,
iranparadise
,
landscape
,
Nature
,
TangeDarikha
,
TangeDarykha
,
tour agency
,
tour operator
,
tour package
,
travel
,
travel agency
,
travel company
,
travel to iran
,
trip to iran
,
تنگه دریخا
,
جاذبه های گردشگری هرمزگان
,
هرمزگان