Kashan is a city what's common on the route of travelers who are on their way to Isfahan and probably Yazd hereinafter. Kashan is a traditional Iranian city with many sights, stories and surrounding attractive villages to discover. Visit the traditional houses, especially Tabatabai, Brujerdi, Ameri and Abbasi house. These houses feature an incredible architecture, which certainly will enchant you. Furthermore is the Sultan Mir-Ahmad bathhouse also a recommendable place to see.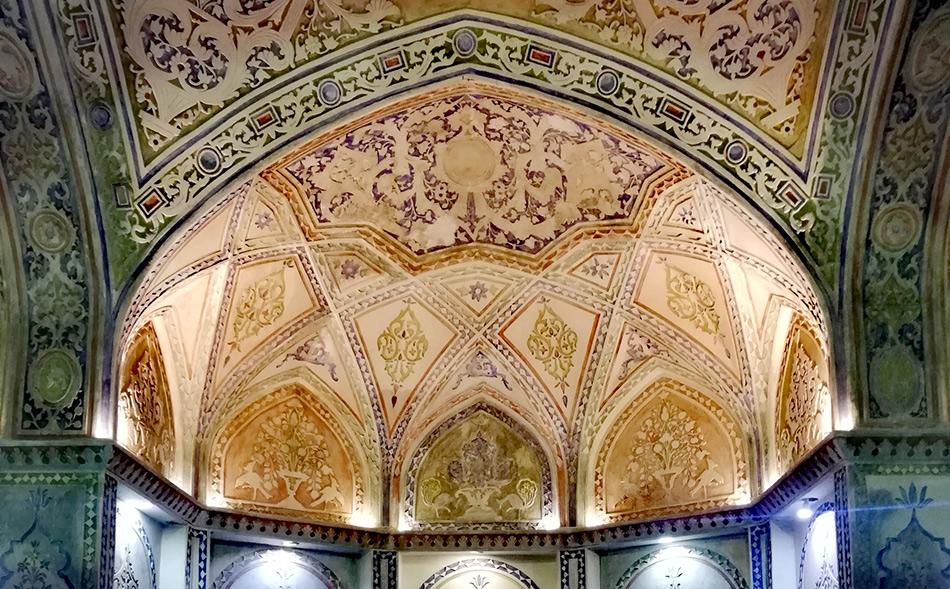 Sultan Amir Ahmad Bathhouse is one of the nicest historical attractions famous for its architecture in Kashan. It has delicately unique and beautifully decorated walls. You can see one of the wonders of the city of Kashan with its beautiful roof which provides you with an overview of Kashan city.
Built in the 16th century, today the bathhouse serves as a tourist attraction, rather than its primal purpose. The objective of the bathhouse was not only to promote cleanliness, but also to be a place for relaxation, discussions and even praying. A prototype of a modern spa center.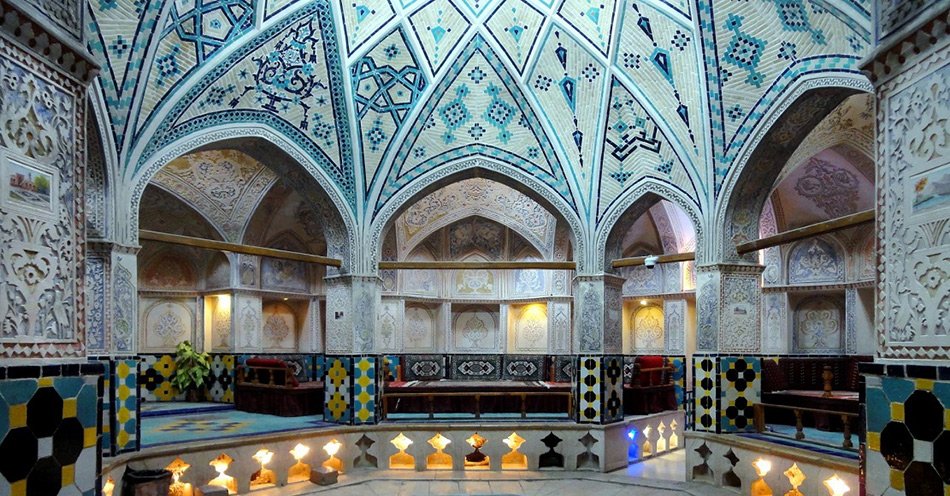 It is a unique sample representative of Persian architecture and decoration. What makes this structure particular is its rooftop which is a charming and artistic part of the place. It is a tickling subject for many photographers at different times of the year.
The bathhouses in Iran are not functional anymore, but this bathhouse provides you with a glimpse of how things used to be in the past. This absolutely beautiful monument in Kashan can be the highlight of your trip to this city. This naturally heated bathroom gives insight into the earlier time. It is well restored with decorated walls of blue and golden tiles and its dome is one of the prettiest in Iran.
The name of Sultan Amir Ahmad Bathhouse is taken from Sultan Amir Ahmad Imamzadeh, which is a small mosque. It joined the list of Iran National Heritage in 1976 and made Kashan proud for owning this wonderful structure. In the past, the five elements of mosque, bazaar, house, bathhouse, and cistern were the main elements necessary for each city. As a result, Sultan Amir Ahmad Bathhouse was considered to be one of the main parts of Kashan. Evidence declared that the construction of this bathhouse dates back to Seljuq Dynasty while some people believe that what we now see as Sultan Amir Ahmad Bathhouse was actually built in Qajar Dynasty over the ruins of the previous bathhouse which was destroyed by an earthquake.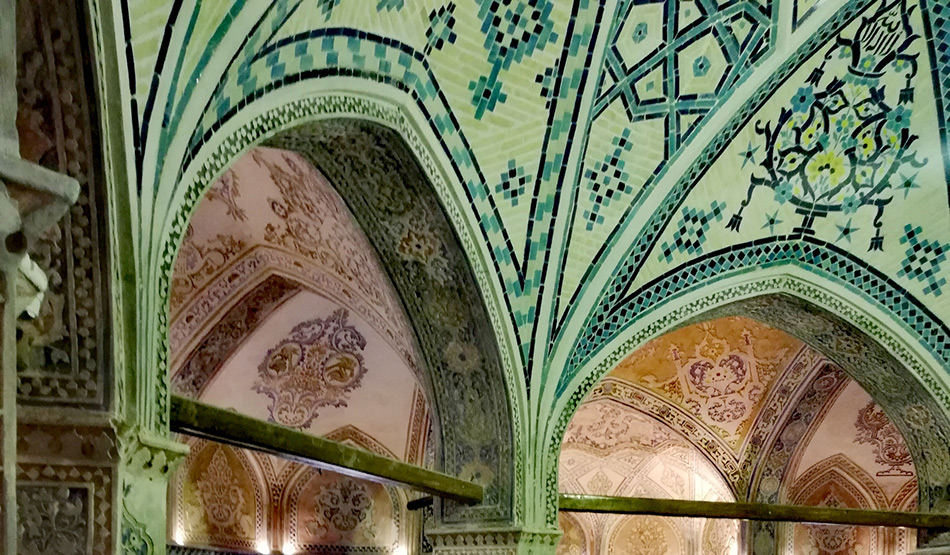 Building a bathhouse is one of the most complicated fields in architecture because it has to follow technical rules. Professional constructors of the past built this house lower than ground level and in the soil as it had to keep the warmth inside. Consequently, a huge amount of energy would be saved. The superb architecture of Sultan Amir Ahmad Bathhouse is too spectacular to be ignored. Artistic architecture made of lime, turquoise and golden tiling, seven-layer fascia, and anaglyph engraving is its distinguished features. Other fantastic specifications are arch-like ceilings, eye-catching mosaics, and beautiful paintings on the walls. Furthermore, colorful glasses are easy to notice on the ceiling or the walls holes.
Tags:
Abbasian Historical House
,
Agha Bozorg Mosque
,
Bathhouse
,
Bathhouse kashan
,
Boroujerdiha Historical House
,
historical
,
historical-place
,
isfahan provimce
,
Kashan
,
kashan city
,
Musem
,
Sultan Amir Ahmad
,
Sultan Amir Ahmad Bathhouse
,
Tabatabaei Historical House
,
tour agency
,
tour package
,
travel
,
travel agency
,
حمام سلطان امیر احمد