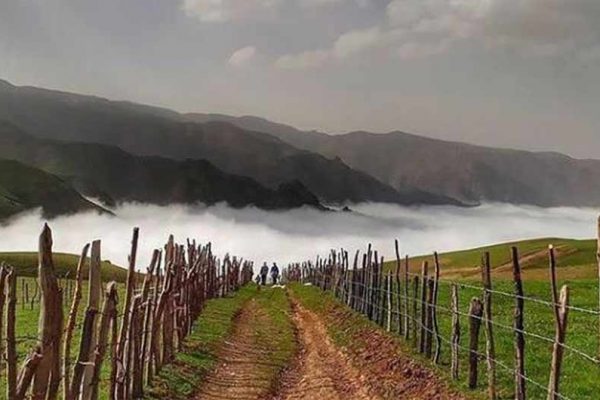 Sobatan is one of the tourist attractions in Talesh and is located in northwest of Talesh County. This meadow is covered with grasslands and flower gardens and is full of clear springs, cows, and horses that roam around. The old cabins with their wooden windows have created a unique view that may be unimaginable for such a pristine area in Iran. A village where there is no news of power poles, mobile antennas, and noise pollution.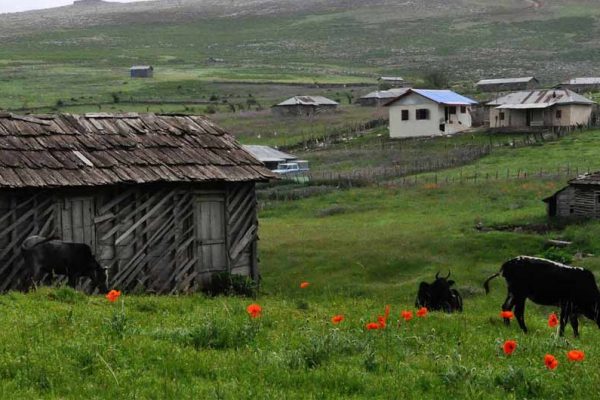 Sobatan is located at an altitude of 1900 to 2500 meters above sea level; therefore, it has very cold winters, and even in the summers, snow patches can still be seen in some high areas. This village is also famous for its Shaghayegh plains.
Regarding the naming of Sobatan, it is said that "Soo" in Taleshi language means "flower" and "Vaton" means "to grow," and since flowers grow in different parts of this meadow, they named it "SooVaton," which over time changed to Sobatan. In another narrative, it is said that in Turkish, "Soo" means "water," and "Batan" means "to sink," so Sobatan means a place where water sinks into the ground. In Sobatan, there was a spring whose water, after boiling from the heart of the soil, went back into the ground.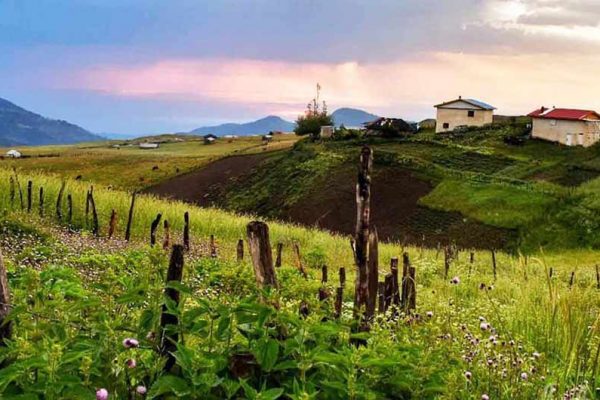 Subatan is one of the most beautiful mountainous regions in the country and Gilan province, located 22 kilometers from Lisar city and 36 kilometers from Talesh city, and 21 kilometers away from Neor Lake. This mountainous area is bordered by the Lisar River to the north, Talesh forests to the east, Asbumar Jokandan mountainous areas to the south, and Neor Lake to the west. Subatan is about 19 kilometers away from Ardabil mountainous areas.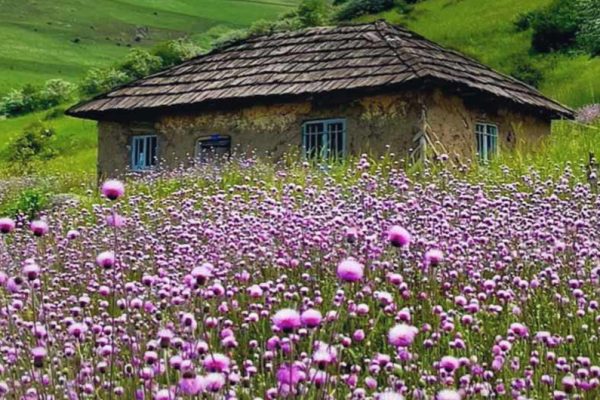 You can rent local houses for accommodation in Subatan, although most tourists choose this area for camping in nature and set off with complete equipment. Supermarkets with fresh local dairy products and local restaurants with fresh lamb meat are available for lunch and dinner, and if you like kebab, be sure to try the traditional kebab market. In their restaurants, wooden tables and chairs made of forest trees are placed, and you can also order local food.
Tags:
about iran
,
dorna gasht
,
esfahan province
,
Gilan
,
Gilan Province
,
iran attractions
,
Iran city tour
,
iran daily tour
,
Iran private tour
,
Iran sightseeing tours
,
iran tour
,
iran tour operator
,
Iran tour packages
,
Iran tours
,
Iran travel agency
,
iran trip packages
,
Iranian tour operator
,
iranparadise
,
landscape
,
Nature
,
sobatan
,
sobatan country
,
sobatan summer house
,
summer house
,
Talesh
,
tour agency
,
tour operator
,
tour package
,
travel
,
travel agency
,
travel company
,
travel to iran
,
trip to iran
,
تالش
,
جاذبه های گیلان
,
درنا گشت
,
گیلان
,
ییلاق سوباتان