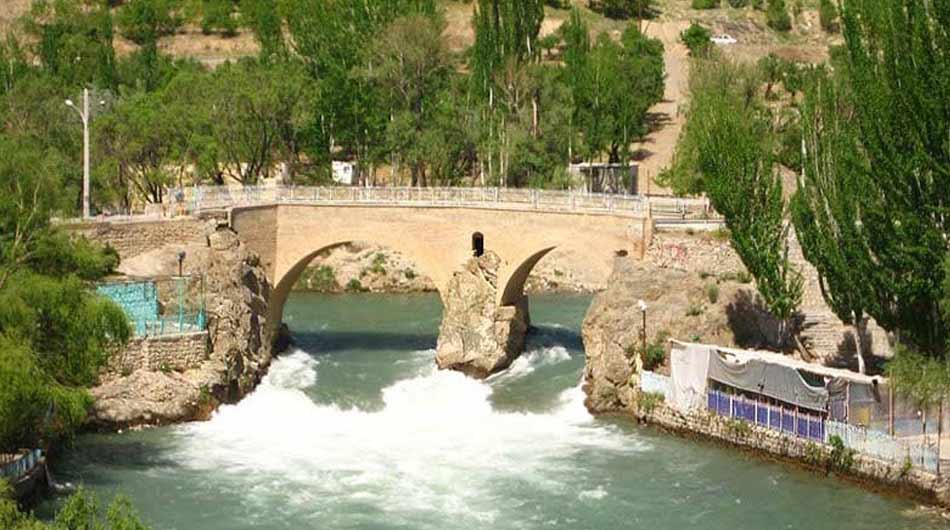 Zardeh Limeh Waterfall waterfall is a magnificent and pristine waterfall located between the high mountains of Zagros and on the way of nomadic migration in 84 km of Shahrekord.
The existence of green pastures and historical and ancient monuments such as the Khodaafarin Bridge, ancient road tribe, and 6,000year-old carved stone has made this area one of the most beautiful tourist destinations in Iran and Shahrekord.
Khan Saman Bridge
Zaman Khan Saman Bridge near the city of Saman, 20 km from Shahrekord and on the Zayandehrood River, was built by order of one of the tribal chiefs named "Zaman Khan" in the form of two eight-meter spans.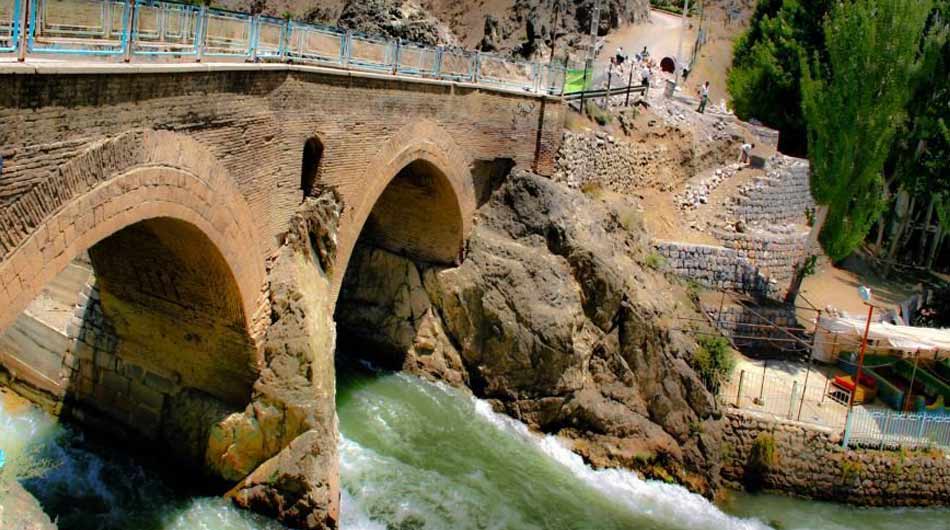 Stone Lion (Bardshir)
The stone lion is one of the symbols of the people of Lor Bakhtiari, who placed it on the graves of the great and famous of this tribe. In the Bakhtiari dialect, these sculptures are called "Bard Shir." It is interesting to know that this symbol, in addition to these statues, also exists in the form of kilims and gabbehs that the Bakhtiari people weave.
Constitutional inscriptions (Pir Ghar)
Pir Ghar has located 35 km from Shahrekord near the city of Farsan. In Chaharmahal Bakhtiari province, water springs flow from inside the rocks. On some of the stones of this region, inscriptions can be seen that narrate the role of Bakhtiari in the Constitutional Revolution. Pirghar also has good accommodation facilities.
Sotoudeh Chaleshtari House
Chaleshtari Sotoudeh House is a part of Chaleshtar Castle or Citadel, which was built at the end of the Qajar period and was built as the inner and ruling part of Chaleshtar Castle. It is the only surviving building of this historic complex.
This house is a relic of the Safavid and Qajar eras. Sotoudeh Chaleshtari House has beautiful architecture and consists of three museums of stone works, a museum of work and life, and an anthropological museum.
Chaleshtor Castle
In the northeast of Shahrekord, there is a valuable collection of the history of ancient Iran, which is known as "Chaleshtar Castle."
The architecture done in this historical monument can be introduced as a model of European architecture and its combination with the architecture of the Qajar period.
An essential and precious heritage of the history of Iran, which archaeologists call a relic of the art of sculptors and architects of the distant past.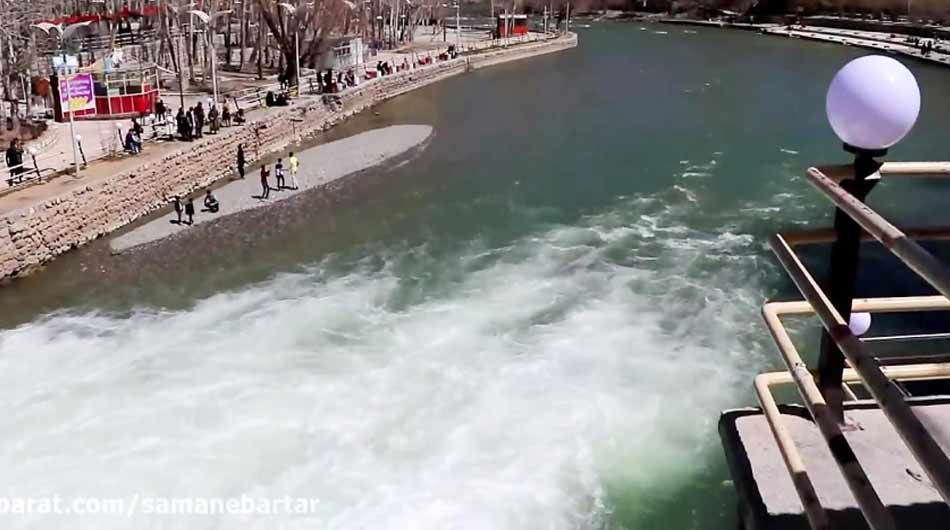 Tang-e-sayad National Park
Tang-e-sayad National Park is located on the road from Shahrekord to Isfahan, 15 km from Shahrekord, and has incredible wildlife and unique scenery.
According to studies, 252 species of 52 plants have been identified. This region's good silence and tranquility, along with its natural beauties, has turned this region of Chaharmahal Bakhtiari province into a pristine and cozy place for nature lovers.
Tags:
Chaharmahal Bakhtiari
,
Chaharmahal Bakhtiari province
,
Chaleshtor Castle
,
dorna gasht
,
Dornagasht
,
iran attractions
,
Iran city tour
,
iran daily tour
,
Iran private tour
,
iran tour
,
iran tour operator
,
Iran tour packages
,
Iran tours
,
Iran travel agency
,
Iranian tour operator
,
iranparadise
,
Shahrekord
,
Shahrekord sights
,
Sotoudeh Chaleshtari House
,
Stone Lion
,
Tang-e-sayad National Park
,
tour agency
,
tour operator
,
tour package
,
travel agency
,
travel company
,
travel to iran
,
trip to iran
,
درنا گشت
,
دیدنیهای شهرکرد
,
چهارمحال و بختیاری