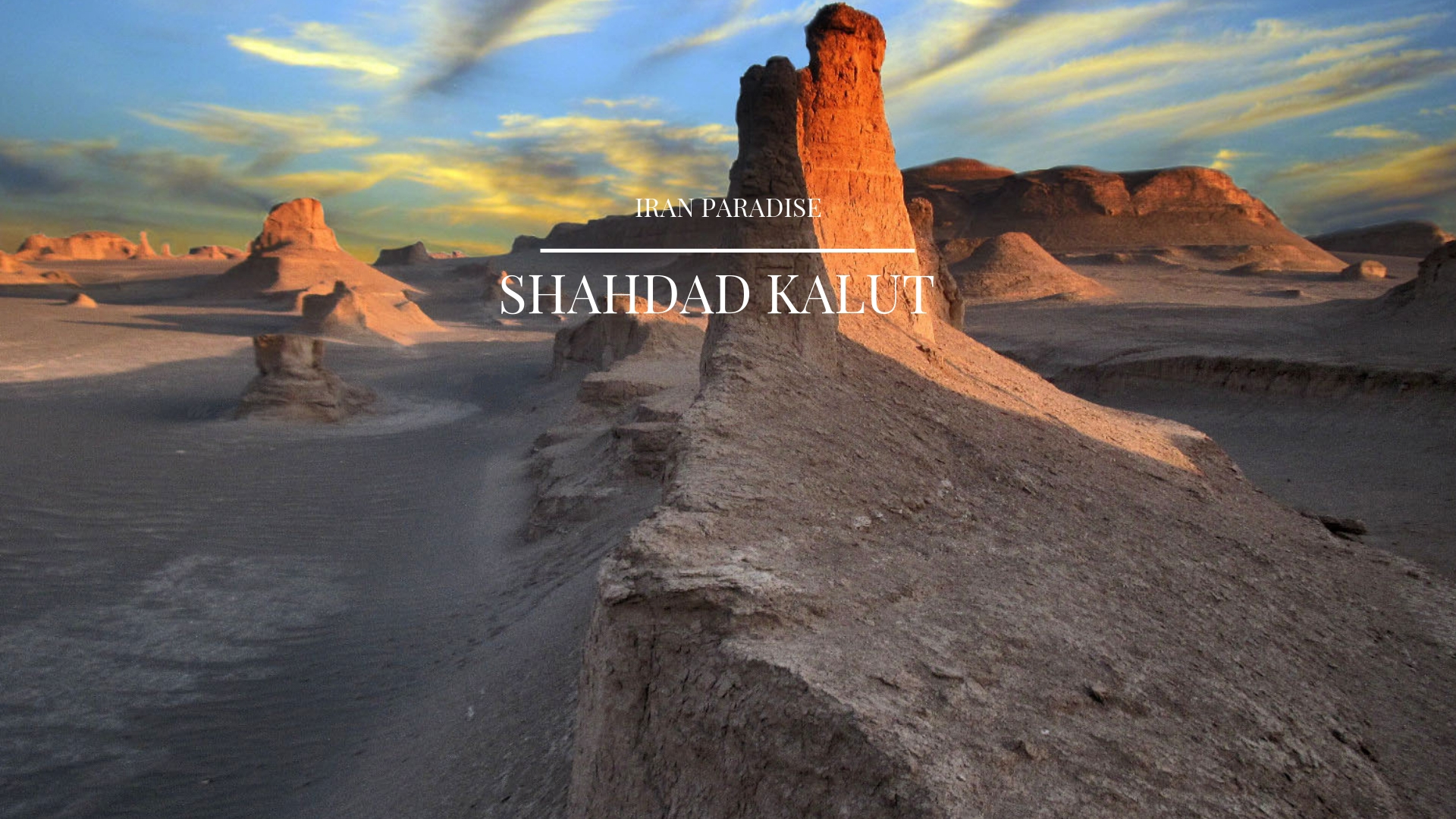 The driving distance from Kerman city to Shahdad is 95 km. Shahdad is located at the edge of the Lut desert. The local climate is hot and dry. The main agricultural produce is date fruits. There are many castles and caravanserais at Shahdad and around. Examples are the Shafee Abaad castle . The oldest metal flag in human history was found in this city. North of town the Aratta civilization village and dwarf humans are said to have existed since 6,000 BC. visit kaluts desert there is a lut desert local guide available in kernan to offer you tours overnight and days light into the kaluts, the best time for day tours is from December to March, to enjoy the magic beauty of sky at night in desert, the best time for night tours is from June to September.
Wandering around a landscape covered with hundreds of natural, towering sculptures in Shahdad desert, which resembles a Star War Hollywood scene, sounds tempting to any adventurous traveler. Raised from the sands and water and created by the wind, these geological landforms are known as "Kalouts" and are among the most mysterious and astonishing attractions located at the edge of Dasht-e-lut in the center of Iran. This magnificent region has been listed among the World Heritage sites of the world, registered by UNESCO. Moreover, it has been among the most popular touristic destinations in Iran recently.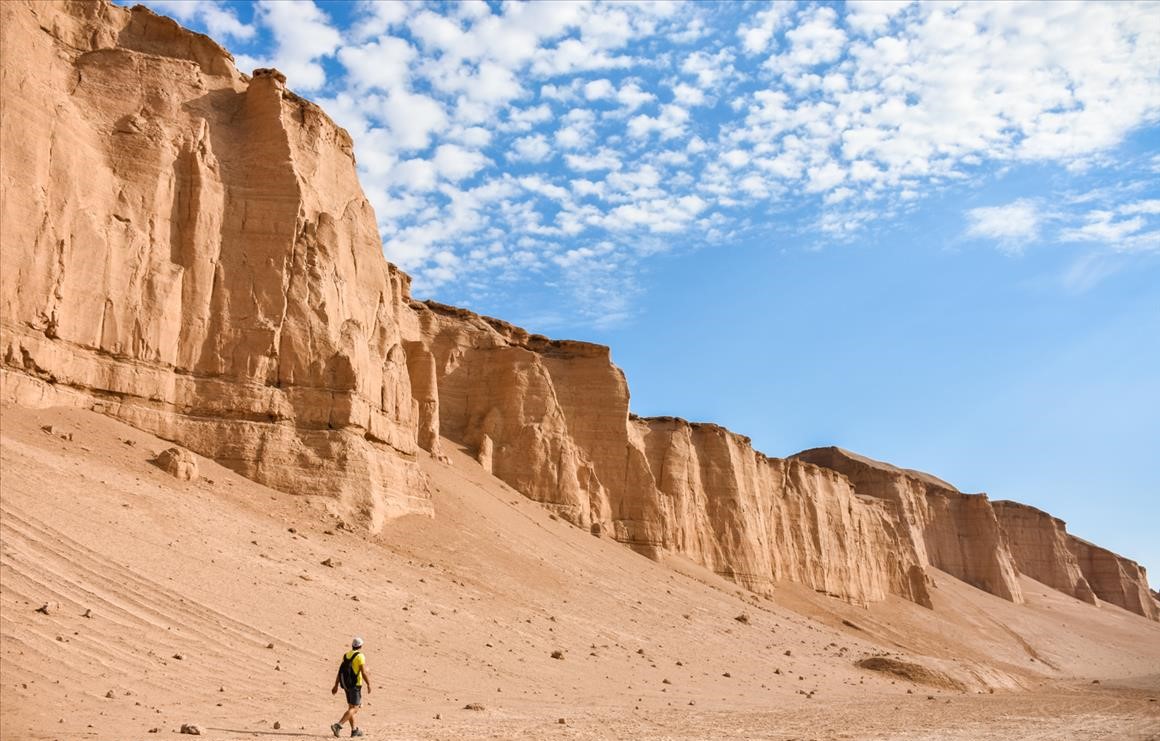 Kaluts are sandy mountains that are formed as a result of desert "wind" erosion and enchanting shapes are formed that leaves everyone bewildered for its unique beauty. Kalut is formed by the combination of two words: "Kal" meaning "village" and "Lut" meaning "desert in Persian.
When you suddenly open your eyes in the heart of Lut Desert and see strange soil structures and there are many of them as far as they meet the eyes, you feel yourself in a new city. It is a city devoid of inhabitants that seems to have been made for the ghosts. Perhaps that is why this city is said to be for the fairies.
"Shahdad" is one hundred kilometers from Kerman and 40 kilometers to the legendary city of "Kalutha". This region is known among geologists as one of the "geothermal poles". The very desert dryness might drag many tourists from green lands of Europe to Iran. There are "Nebkas" (desert vases) near Shahdad whose height reaches 10 meters at times, while the highest Nebkas in African Desert are 3 meters tall.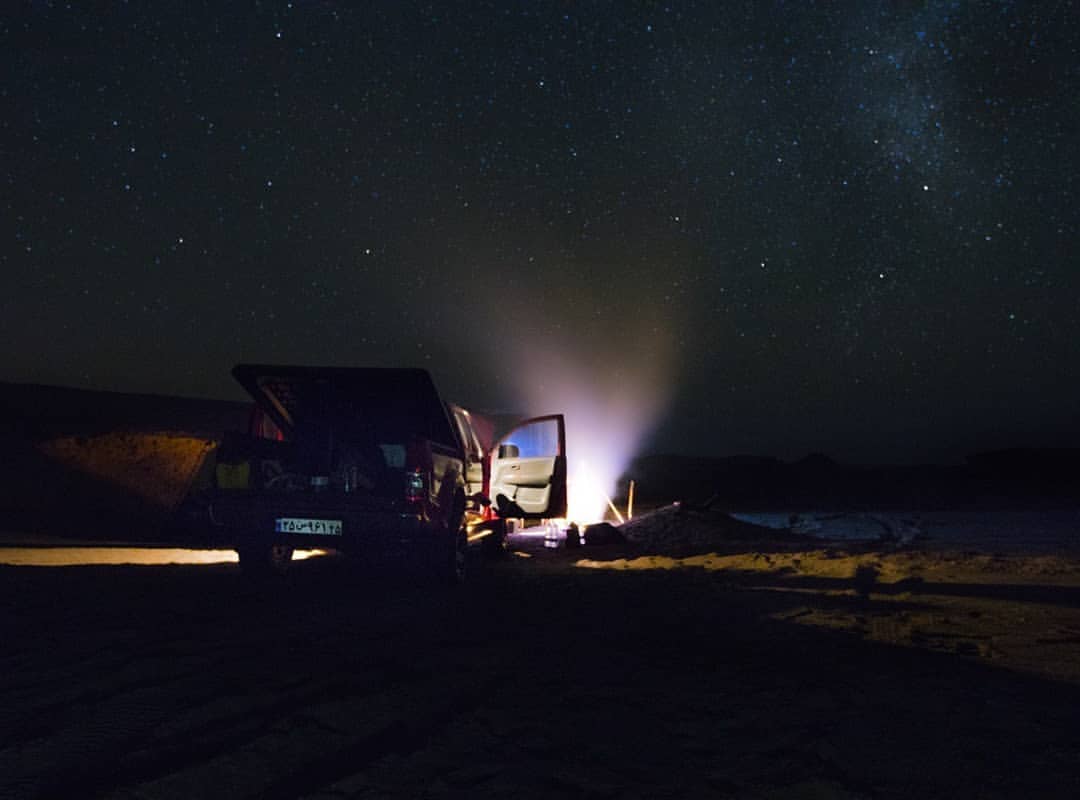 The ruined places of the old city of Shahdad have found in Lut dessert of Shahdad and near the new city. The considerable issue about Shahdad is that it the warmest region of the earth. The old city of Shahdad, ruined places which located in south of new city are reminders of Khabis town that have destroyed by flood in 6thcentury AH. In most of the historical documents the name of this city which was very important in Seljuks era has been mentioned. Old buildings in south, north and east of Shahdad show the importance of the city in the past. There is a cemetery in this region which has more than 300 graves in which the bodies have been buried there with their personal state and jewellery.
Gandom-e Beryan is the name of a hill with an area of 480 square kilometers, which is covered with blackened volcanic lava. The hill has been introduced by Professor Parviz Kordavani as the world's hottest point where temperature in the shade rises as high as 67 degrees centigrade in summertime. Gandom-e Beryan or Rig-e Soukhteh is located 80 km north of Shahdad city in Lut Desert. Due to lack of access roads, only locals who are familiar with desert routes can reach there. The hill can become a geo-tourism resort and needs to be introduced to interested people. From November to April, temperatures in this part of the world are bearable and it is the only opportunity to tour this region.
Eco-lodges, camps and local houses located in Shahdad let you accommodate here for a few days to enjoy photographing enigmatic sceneries during the peaceful silence of the day and watching the dazzling starry sky of the desert at nights. If you are seeking thrilling and exciting activities, there are a variety of options for you: Renting a safari car and a guide to search the vast land of Shahdad or an ATV to ride across the dunes. You can even try riding a camel or just chill out while having a friendly conversation with the locals and other visitors to get familiar with their lifestyle and culture. Trekking the dunes barefoot to sense the warmth and softness of the sands without being worried about desert threats is another simple joyful experience you can have here.
Although today no human inhabitations exist here, remains of an ancient settlement have been discovered close to the Kalouts in the heart of the desert. Archeologists believe that bronze potteries, sculptures and jewelry unearthed in Shahdad, belong to a 6000-year-old civilization and share many resemblances with Shahr-e Sukhteh (Burnt City)archaeological site in Sistan and Baluchistan province, which during the emergence of the urban epoch was one of the world's largest cities. In addition, the oldest awl ever found in Iran has been discovered in Shahdad.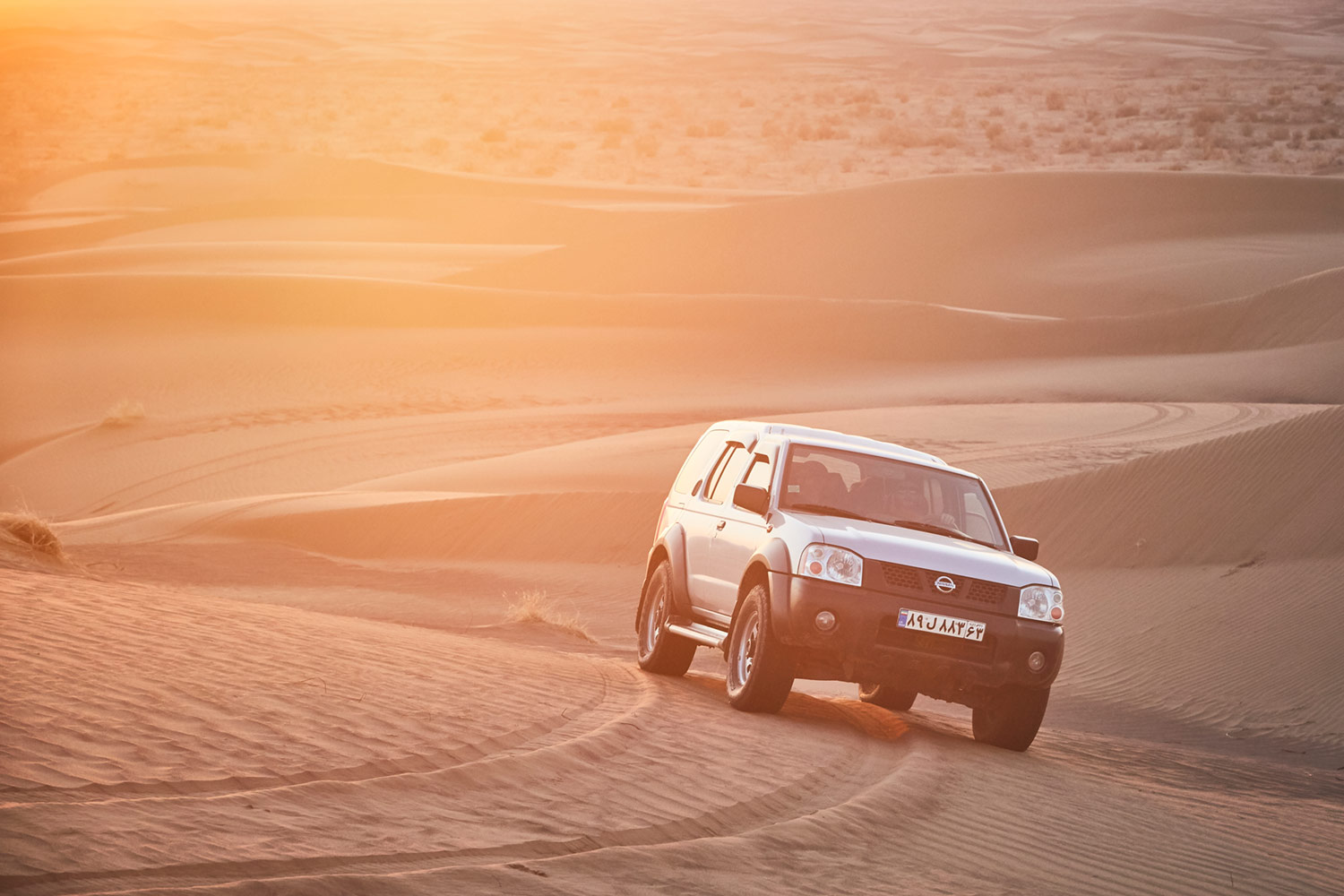 Tags:
archaeological
,
ATV
,
Burnt City
,
camp
,
dazzling
,
dazzling starry sky
,
desert in Persian
,
Eco-lodge
,
Gandom-e Beryan
,
Iran
,
Kalouts
,
Kalut
,
Kalutha
,
Kerman
,
Khabis town
,
local house
,
Professor Parviz Kordavani
,
ride across the dunes
,
Seljuks era
,
Shahdad
,
Shahdad Kalut
,
Shahr-e Sukhteh
,
starry sky