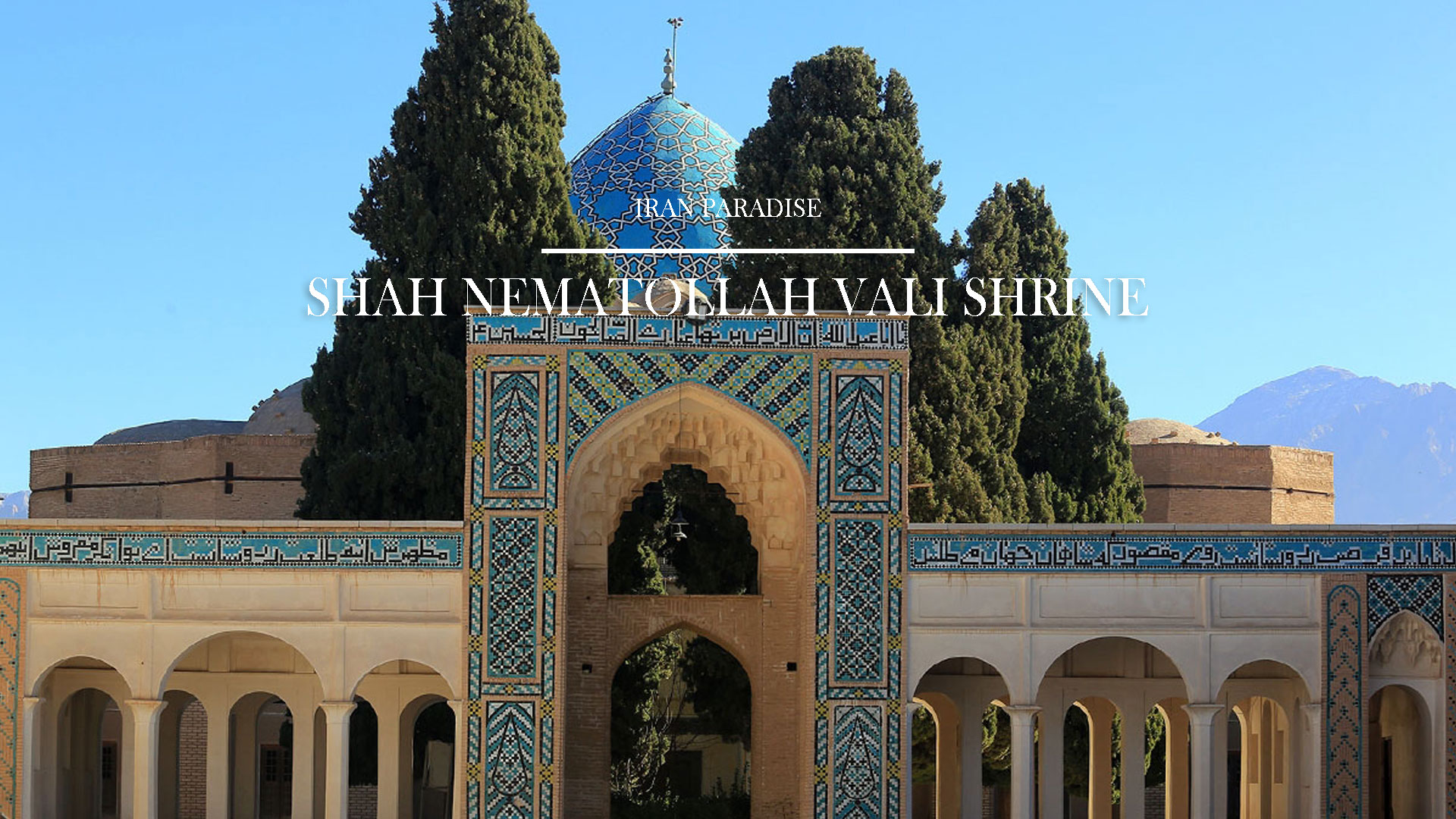 Shah Nematollah Vali Shrine is a solemn home to Shah Nematollah Vali who was an important religious figure in the history of Iran and the one who deserved such dignity. Shah Nematollah Vali Shrine is located in Imam Khomeini Street, Mahan, Kerman province. On the corner of Mahan city, there is a turquoise dome that one of the most famous Iranian poets and mystics buried in this tomb. Thanks to its location, Shazdeh Garden is located in a 5.5-kilometer distance from Shah Nematollah Vali Shrine.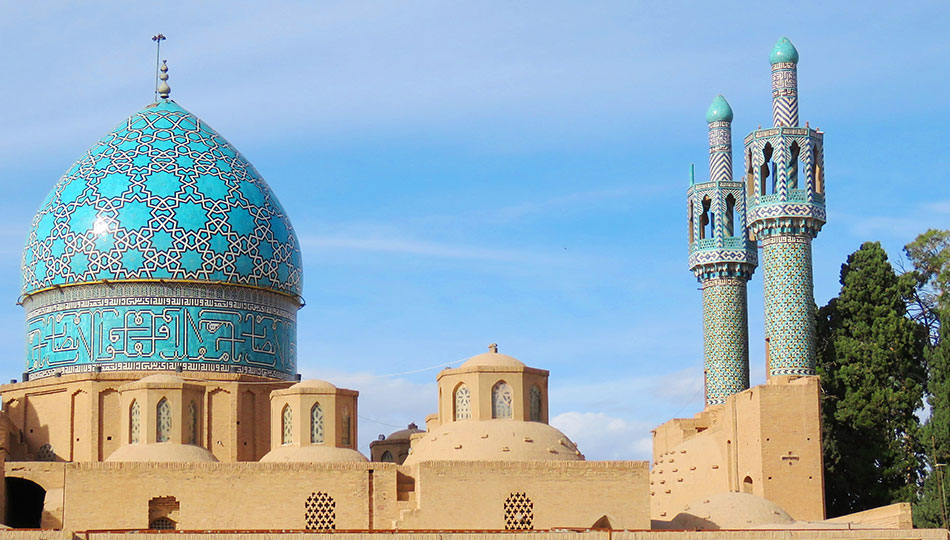 The account of Shah Nematollah Vali Shrine begins at sixteenth century on the date of his death. After Shah Nematollah passed away in Kerman, his body was buried in a garden in Mahan County. Then by the order of Ahmed Shah Al Vali Bahamani, the ruler of Deccan in India, who was one of his followers, a dome and courtyard were built over his grave. The wall writing of the gateway of the shrine still reads the name of Sultan Ahmad. After him, other buildings were added to the shrine during Safavid and Qajar dynasties. It can be said that this shrine holds six centuries of architectural transformations in itself, a shrine that now is regarded as a national heritage of Iran.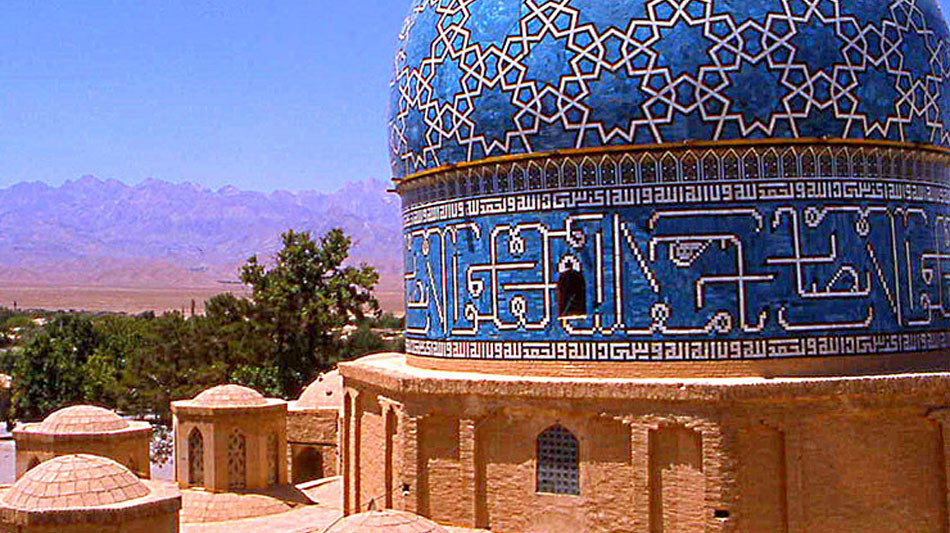 The shrine was at first just a rectangular structure that was built in the center of a huge garden with eye-catching tiling and decorations together with a spectacular dome. Some changes emerged like the construction of other buildings around the shrine in the following years and it was transformed into how it looks like nowadays. These changes mostly appeared during the Safavid and Qajar era as the kings in these two eras respected Islamic figures a lot.  A combination of architectural traditions of the last 6 centuries is obviously noticeable in Shah Nematollah Vali Shrine.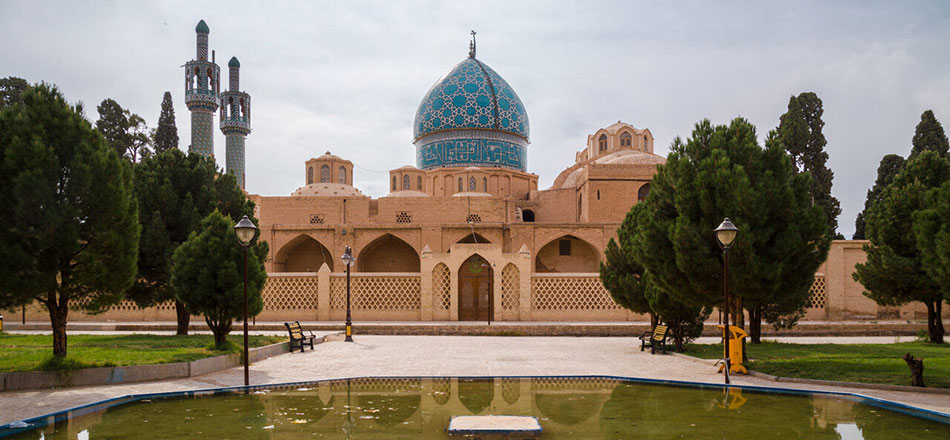 Shah Nematollah Vali has three outdoor yards and is about 32.000 square meters in size. One interesting point about the architecture of Shah Nematollah Vali Shrine is the use of number 11. The first person who first came into the realization of this was a Dutch mathematician Vincent Karels. He did a lot of research on the turquoise dome of this shrine and finally realized that the dome is divided into 11 equal pieces. In other words, it is made up of 11 parts. These 11 parts are triangular in shape. The bases of the triangles are in the lower part of the dome while their vertex angles meet each other in the highest point of the dome. From a mathematical point of view, the area of a circle usually divides into even parts. So, the choice of 11 (odd) triangles is extremely difficult to apply due to mathematical rules. According to Abjad Numerals, number 11 can be an equivalent to the Arabic pronoun (هو) that stands for Allah or God.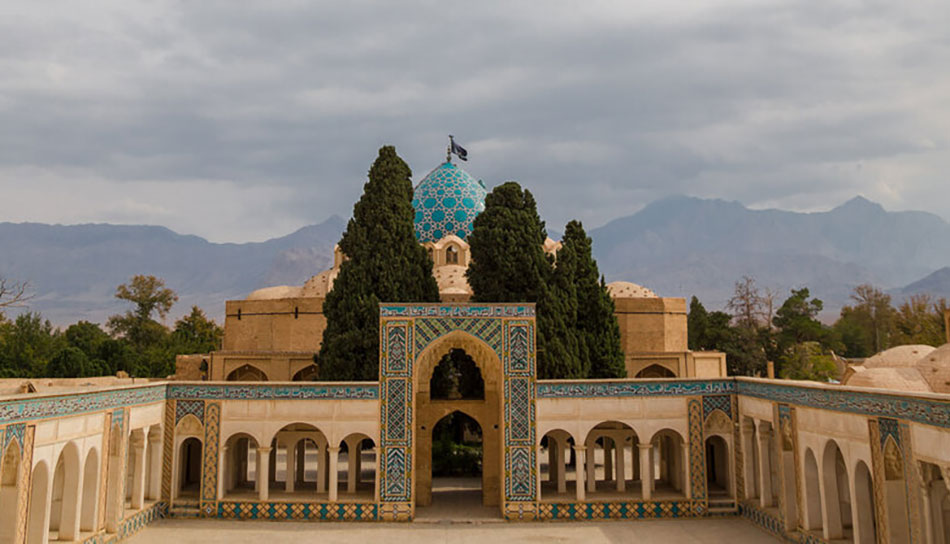 The shrine of Shah Nematullah Vali with courtyards and porticos around 6000 square meters, it has a spectacular look. This complex has two entry doors, small and large cells, four tiled minarets, two porticos called Modir al-Molki and Shah Abbasi and Four yards called Atabaki, Vakil al-Molki, Mir Damad, Hussainiya.
The beautiful tile with Persian patterns originally appeared on the west side door of the tomb that Azure colors, turquoise, white and golden used. There is a large Kashkul at the entrance of the shrine, which is a mixture of metals such as copper and brass and Poems in the definition of Ahl al-Bayt and There are "Yahu" and "Ya Ali" on it. People make their vows in the Kashkul. The entrance doors are 5 sets that built in India and they brought to Mahan. Elements of ivory are used in these doors. At the beginning of the door of Shah Vali tomb, there is a valuable inscription that the sign of the devotion of Sultan Ahmad Shah and his son to this mystic. From this section, they referred to as Mohammad Shahi.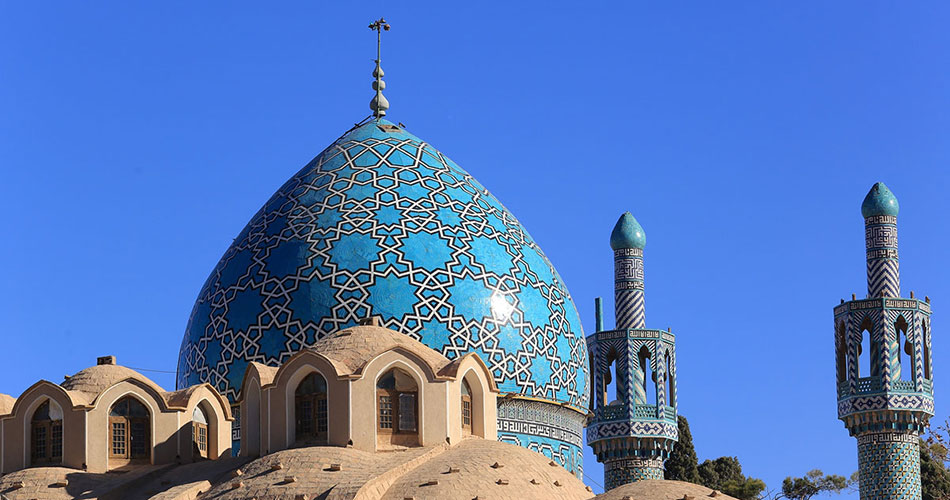 In the southwest shrine, there is a very short room with a small arch, which says that once upon a time this room is Shah Nimatullah Wali's Chelleh Khaneh. It is considered to be the oldest part of the collection and has a roof of the Sufi hat with 12 cracks.  It is said the Shah Nematollah Vali secluded himself for forty days in this room.
One of the internal buildings of Shah Nematollah Vali Shrine is Dar ol-Hefaz, also known as the Shah Abbasi Portico. According to the writings of its wall, it goes back to Shah Abbas I and the rule of Beiktash Khan in Kerman. Dar ol-Hefaz is a structure with thirty-three meters long, ninety-nine meters wide and fourteen meters tall. In the southeastern side of this building, there are two octagonal tombstones, one belongs to Aghakhatoon, wife of Khalil Beik Afshar and the other belongs to Beiktash, son of Vali Khan.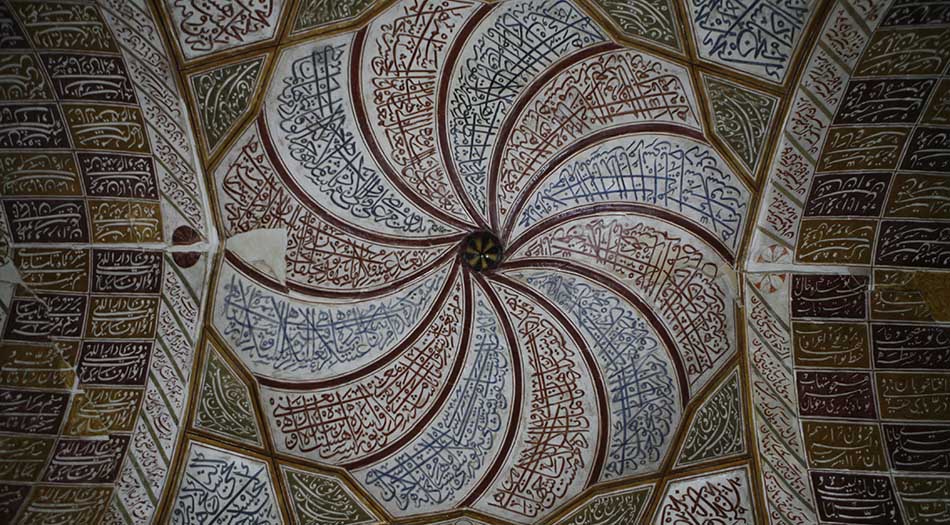 We suggest that you go to the shrine of Shah Nematollah in the days of Sesen (late March to early May, mid-September and mid-December). If you want to see a beautiful view of Shah Nematullah, it is better to go to sunset time.
Tags:
Iran
,
Iranian tour operator
,
Kerman
,
mountain
,
Nature
,
nematollah vali
,
NematollahVali
,
shah nematollah vali
,
shrine
,
solemn home
,
tour agency
,
tour package
,
travel agency
,
travel to iran
,
trip to iran
,
vacation
,
آراگاه شاه نعمت الله ولی
,
شاه نعمت اله ولی
,
کرمان