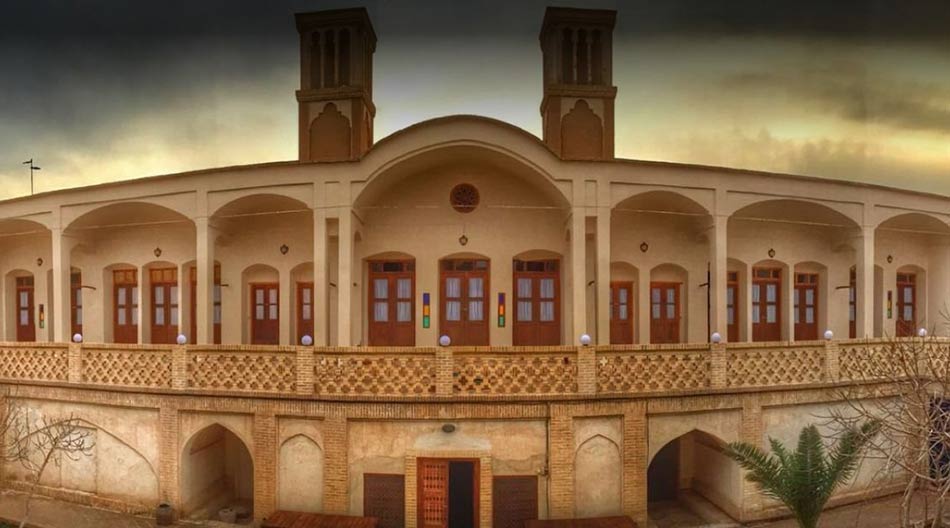 Kashan is the city of flowers and roses in Iran which everyone knows it with its fragrant rose scent. The city is full of historic and spectacular houses that you can visit during your trip. You can also see the gardens and nature, as well as visit the historic houses of this city. The sights of Kashan are not few and most of them are located in a short distance to each other, so you can see most of them on even a one to two days trip. The attraction that we want to talk about in this city is the eco-lodge Safa House in this beautiful city. This house is one of the historical mansions in Kashan which dates back to the Safavid period and the end of Qajar period. One of Mirza Masoom's descendants, Haj Agha Shahab Bani Taba, rebuilt the house and revived the cloth trade.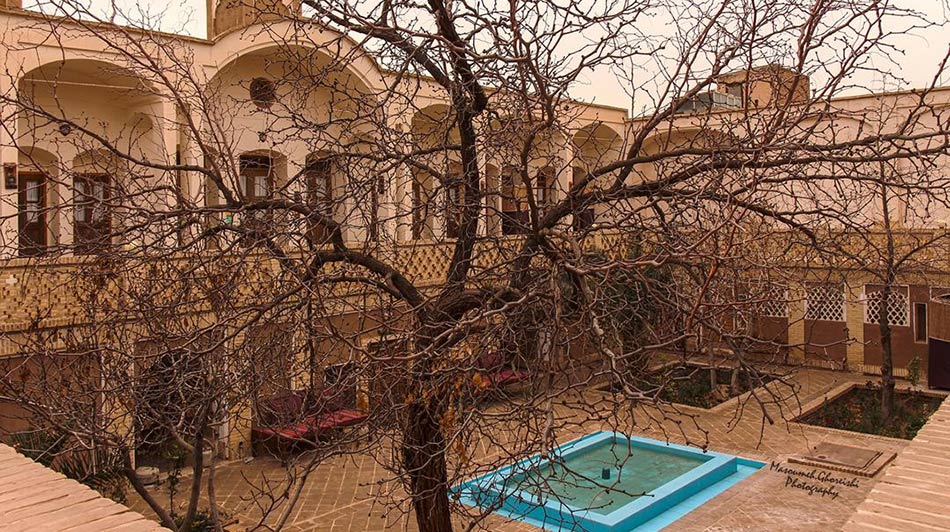 Safa Historical House is a 350-year-old historical house in Aran va Bidgol near Kashan. Kashan is only 12 kilometers away from it. It has been built in Safavid and Zand Dynasty. Unfortunately, it was destroyed by the earthquake. But, they renovated it in Qajar Dynasty. In 2015, they renovated the whole building and started their work as Banitaba Historical House.
As we mentioned above, Safa House in Kashan is a historical mansion that has been designed in a beautiful yard and the archaism of this building dates back to the early Pahlavi period and the cellars of Safa House belong to the safavid period. It is Safavid. This historical complex also known as Bani Taba, includes four courtyards, an old cloth weaving workshop and a water storage which was built from Safavid period to the early Pahlavi period. These days, due to the renovations that have been done in this complex they have also turned it into an Eco-tourism residence and travelers to Kashan can also be accommodated during their trip to Safa house in Kashan.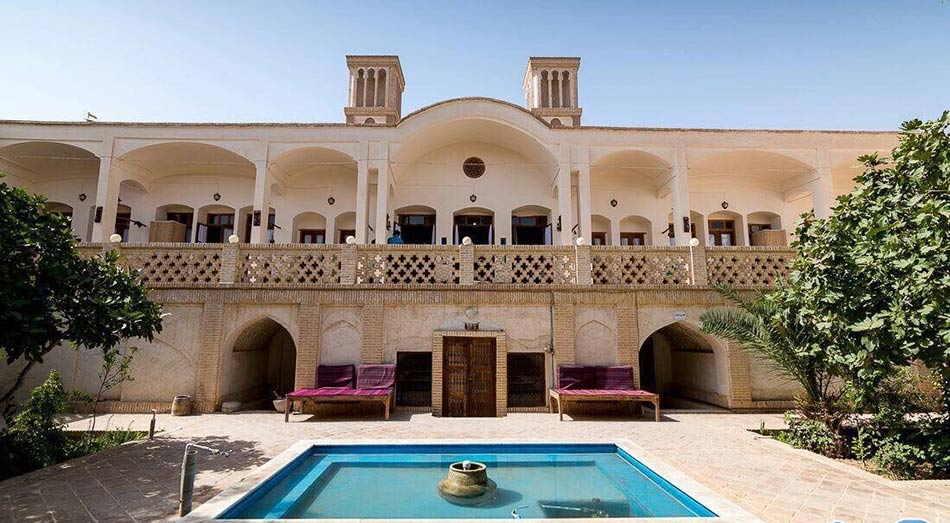 It is the nearest guest house to Maranjab Desert and the Salt Lake. Safa Historical Guesthouse is also close to Noosh Abad, the underground city. Accordingly, it is a suitable place for a night stay in this area. Cities nearby include Kashan, Niasar, Ghamsar, Abyaneh, and Mashhad-e Ardahal. So you can reach these places easily.
Remarkably it has a handicraft shop at which you can buy souvenirs for your loved ones. Free WiFi is also available. Moreover, the staff is fluent in English. The owner of Safa Historical Guesthouse is a couple who serves their services in an Iranian culture form in the delightful enchanted oasis city, Aran va Bidgol. Furthermore, it is a kid-friendly hotel. So that kids under five are free of charge and for kids within 5 to 10 years of age in case of not asking for extra service, they are half-priced. Rooms have different capacities that include four, six, and eight people.
You might be interested to know some of the tourist attractions near Safa house in Kashan. One of these amazing places is Maranjab desert. Marnjab tourism region is one of the nature tourist attractions and also the history of Iran. While traveling to this area, you will encounter most of the special natural attractions of desert areas such as sand dunes and kaluts, salt lake, arches and desert vegetation, as well as the rich animal life of this area.in fact it's an available example from all deserts and desert attractions of Iran in one same place. The distance from Safa's house to the entrance gate of Marnjab desert is about 10 minutes and to Marnjab caravanserai is about 1 hour.
You can also visit Nosh Abad underground city.  Nosh Abad is a city in west of Aran and Bidgol, which is mentioned in some histories as the capital of the Sassanid king Khosrow Anoshirvan. Noush Abad is more important in terms of tourism due to the existence of the world's largest underground city below it. What is known as the Underground City (Ouyi) is actually complicated and spacious structures such as narrow nesting corridors and small rooms. The distance from Safa House to Nosh Abad is about 15 minutes.
Tags:
Esfahan
,
esfahan province
,
Historical Homes
,
Historical Houses
,
Isfahan
,
Isfahan Province
,
Kashan
,
kashan city
,
Maranjab Desert
,
Nosh Abad
,
safa historical house
,
Safa house
,
Safa Traditional House
,
Safa's house
,
tour agency
,
tour oprator
,
tour package
,
travel agency
,
travel company
,
اقامتگاه تاریخی
,
خانه تاریخی صفا
,
خانه صفا کاشان
,
کاشان