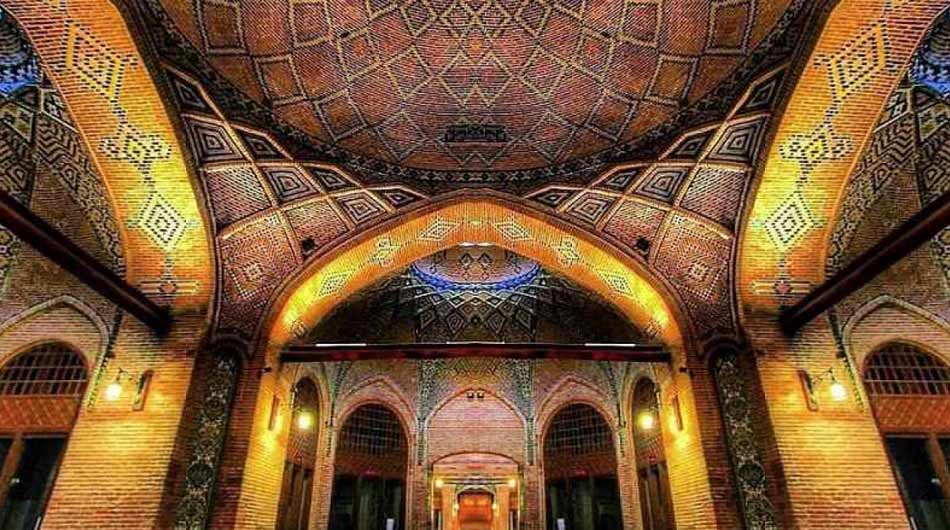 Bazaars have traditionally been major economic and social centers in the ancient city which is also famed for carpets and seedless grapes. A very outstanding piece of Persian architecture is Sa'd Al-Saltaneh Caravanserai, located in the heart of Qazvin city and is still used as a Bazaar. Qazvin is a city 150 km away from Tehran. Sa'd Al-Saltaneh Caravanserai was built under the order of a Qajar ruler about 120 years ago. Once the capital of Iran during the Safavid era, Qazvin a beautiful city full of wonders possesses 1300 National Heritages that places it in the first rank of 31 provinces of Iran. Famed for great caravanserais, exquisite art crafts, delicate hand-woven carpets, and tasteful eating options, Qazvin was a prominent trading center on the Silk Road, the old trading route.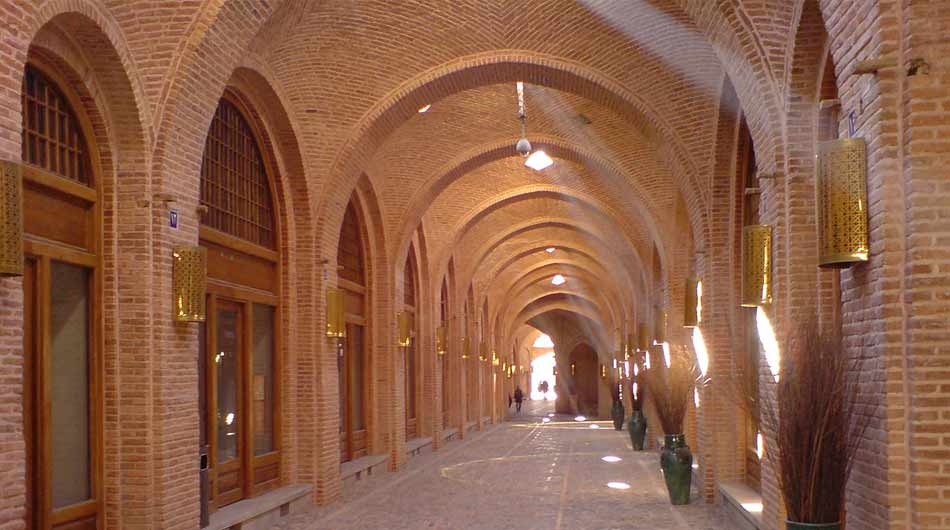 All the touristic cities, all around the world, define some spaces as hangouts for the visitors. Places for passengers to walk, to shop, to eat, to drink, or communicate with the local population. Caravanserai of Sa'd al-Saltaneh is the most significant hangout of Qazvin. It is still one of the pleasant places for visitors. Caravanserai of Sa'd al-Saltaneh was a prosperous place for the years not too long ago. Fortunately, its fate was not the same as the other caravanserais of Iran. Nowadays, the building is the host of many local people and visitors. In the caravanserai life still goes on.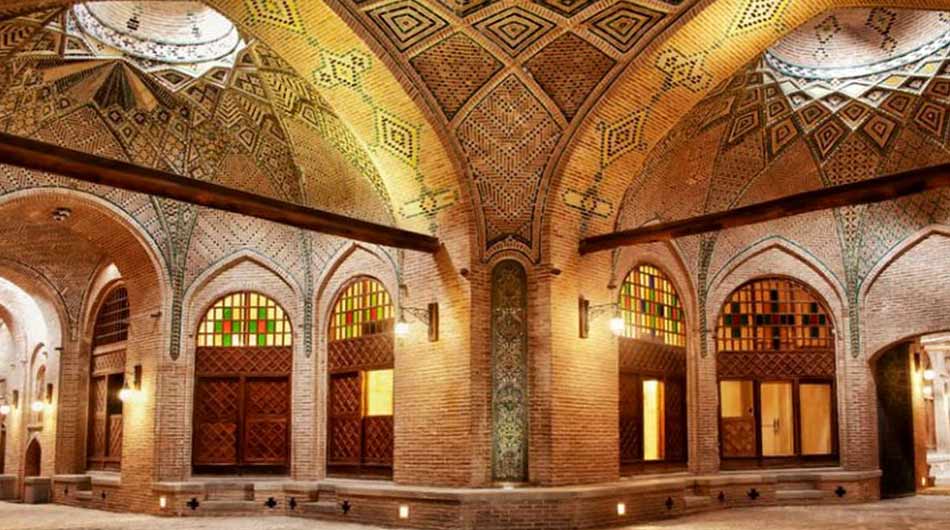 Sa'd al-Saltaneh with 2.6 hectares, was a Caravanserai for Caravans back then. But now has turned into a loving tourist attraction in Qazvin. Where you can enjoy walking through its Bazaar. And watch the artists selling their well-made crafts, as well. Besides, harmonious architecture doubles the pleasure of being around. Caravanserais were roadside inns for travelers to rest or stay for a couple of days and recover from their long journeys. They were built along roads, near the city entrance gates, or in the cities. They built the Caravanserai for hosting Turkish and Russian merchants of the time who would come for international trades.
In the 19th century, the economic relations between Iran, Russia and Turkey were extensive. So, Mohammad Baqer Khan Saad al-Saltanah, the local ruler, ordered building a grand caravanserai to be the main trading center in Qazvin. At the end of the reign of Nasser al-Din Shah, the Qajar King, and after about two years with the efforts of great architects from Esfahan and Qazvin, this amazing commercial place finished in 1894.
With an area of 6.2 hectare, Sa'd Al-Saltaneh is the largest indoor Caravanserai in Iran. Its galleried structure includes elaborately decorated chambers. The most significant section is the Chahar Souk Bazaar which is formed by two rows of chambers, and capped with a tiled dome. The dome is surrounded by four semi-domes (half-domes) with skylights and Rasmi Bandi. The architecture is introvert and has a brick texture. Visitors enjoy looking at the galleried halls crossing each other and old brick arches and grandiose chambers and Hashtis. There you can also see 7 courtyards. One is Negar Al-Saltaneh with 2 chambers and 2 large stock rooms and the other one is Sa'dieh with an old bath and 10 chambers. The building of Sa'd Al-Saltaneh Caravanserai has been renovated in most parts recently and is being used by people who are in the market of handcrafts and also traditional cafes and restaurants.
Tags:
historical-place
,
landscape
,
Qazvin city
,
Qazvin Province
,
Sa'd al-Saltaneh Caravanserai
,
Sadol Saltaneh Caravanserai
,
Sa'd Al-Saltaneh
,
tour agency
,
tour operator
,
tour package
,
travel agency
,
travel company
,
قزوین
,
کاروانسرای سعدالسلطنه