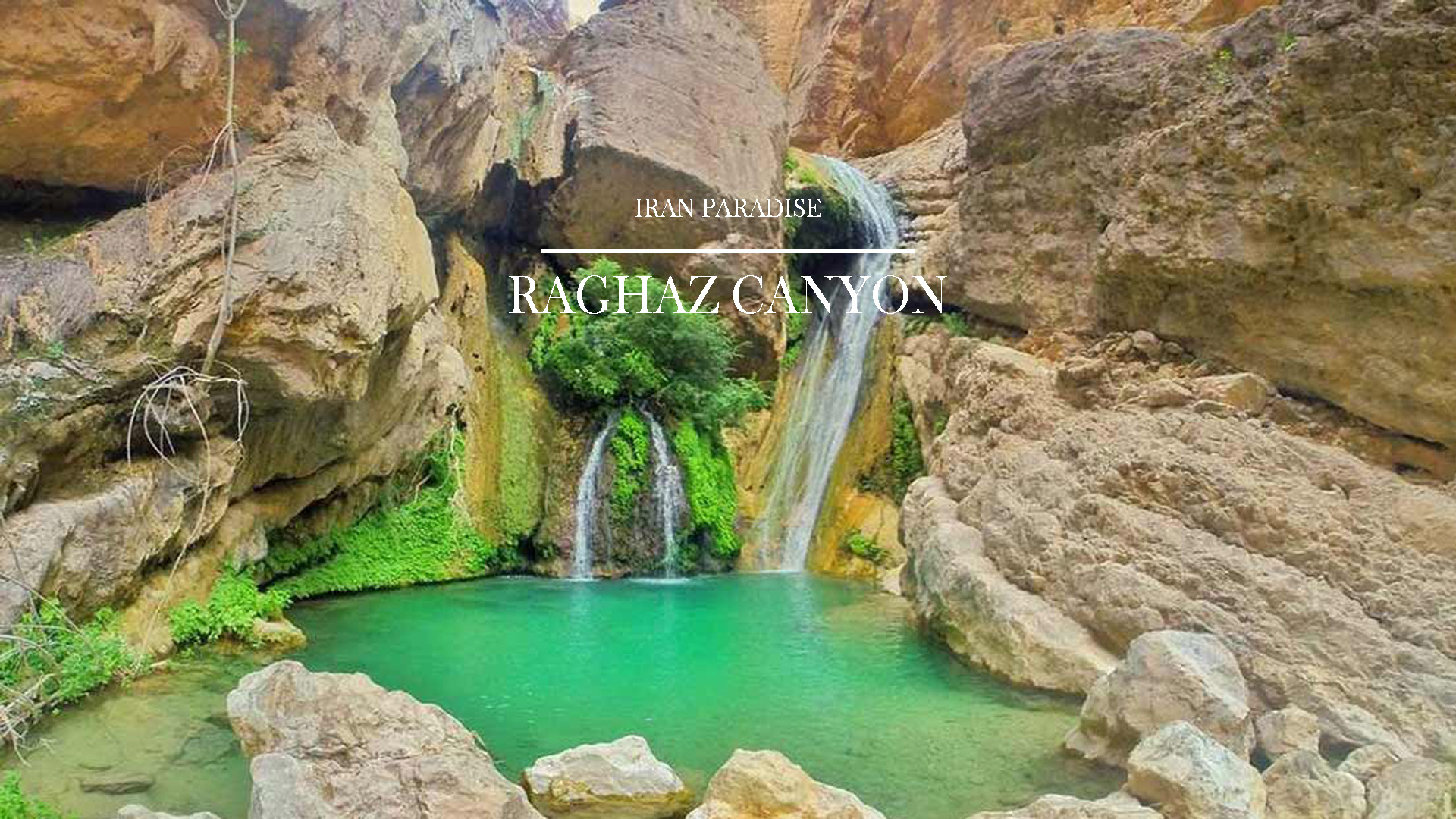 Are you ready for an epic adventure, eager to push the edge of your limits and expand your possibilities in a fun and memorable experience? Then, the ultimate adrenaline adventure of canyon in Raghaz Canyon is going to fulfill, and even exceed, all your expectations!  The most popular canyon in Iran, Raghaz has it all at the same time. Jumps, slides, abseils and whatever you can wish for. Raghaz is a MUST DO canyon in Iran, with its crystal clear turquoise pools. Trekking in a dry landscape, all of sudden you hear the sound of running water and that's where the adventure begins! A great place to start your canyon adventure.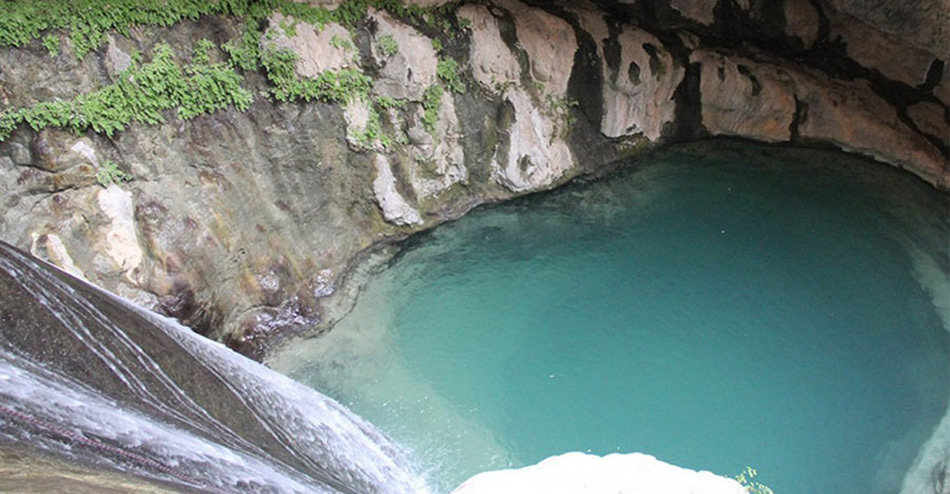 It is one of the most unique mountainous areas of Fars Province. There are twelve waterfalls and ponds in the south valley that attract people and mountaineers. The spring of Raghaz which flows through another path is a beautiful forest where Raghaz emanates.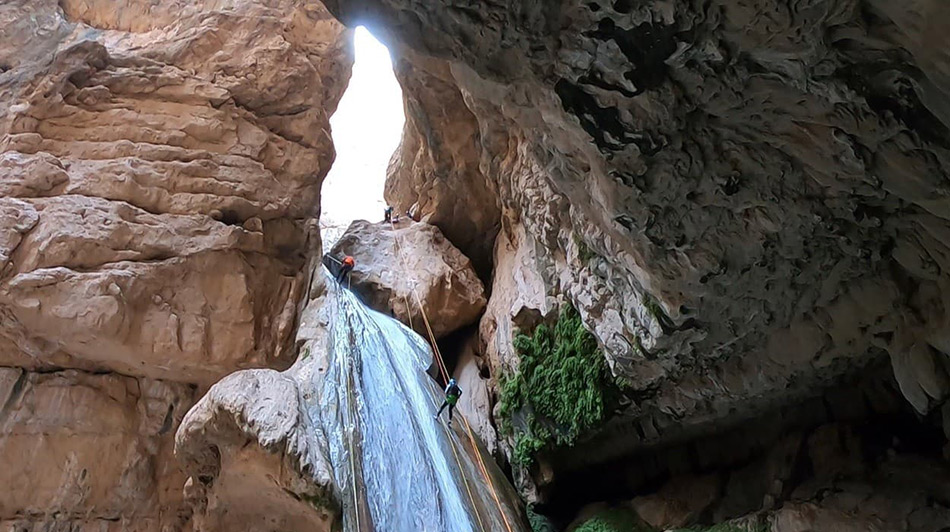 To get to the Strait of Ragh first you have to go to Darab city of Fars province, after which you will reach Daghakvyeh Gardens about 35 km from the road Darab-Shiraz. The dirt road starts here. After crossing the tree's mountain area on the left and at about 2 hours, the path to the earth is completed and the path to the path begins on foot. From the right of the road that you start to walk, you get to the fountain. Continue the path without a slope. Then the slope becomes larger and then slides down, passing through the large gems, eventually reaching the strait without a slope.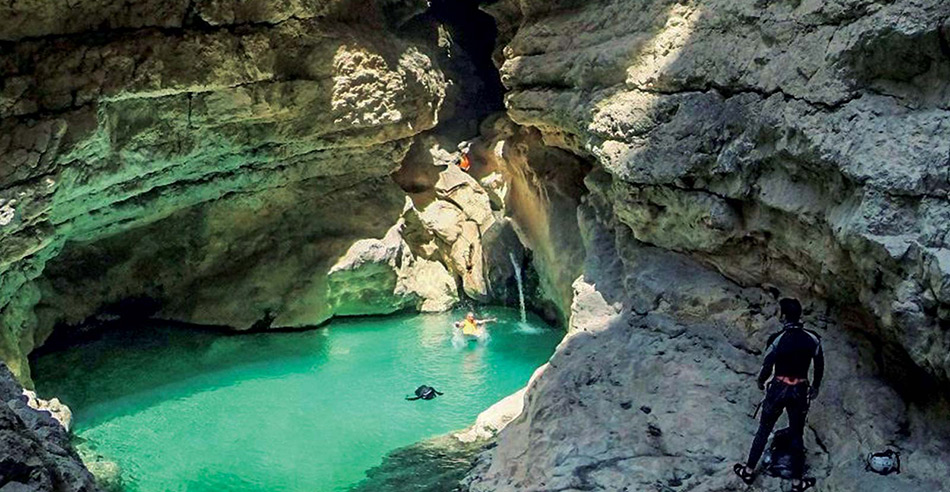 Ragh's Strait has a unique collection of diverse waterfalls and clear water springs. Enough to walk to this spectacular sight and listen to the nature of the soul, the sound of water is sometimes roar and sometimes it is moaning, sometimes calm and sometimes crashing, sometimes soft and sometimes rosy, the sunshine of the Strait is also different. Some will soon lose the sun, and some will know more about it.
Heat and warmth are not the same. Some places are very cold, such as the Nejing Waterfall and some places the sunbathing. The beauty of the Five Cups and the slow motion of the water and overthrow of them is unfeasible.
If you are wishing to stay and spend the night the sleeping bag is both seamless and if it's not waterproof and well-wet, it's heavier and tough to carry backpacks. For precaution, a special bedding that can be used inside a buggy and a sleeping bag can also be used if the night is cold. These sheets are small and do not take much of a backpack.
The best time for going to this beautiful place is the last of the May and October months. The highest waterfall in this area is thunder waterfall with 65 high and the last waterfall name goodbye waterfall with 46 high. The most parts of these waterfalls are swimmable for tourists.
Tags:
canyon
,
darab
,
fars province
,
Iran
,
raghaz
,
raghaz canyon
,
Shiraz
,
shiraz city
,
tour
,
tour agency
,
tour package
,
travel
,
travel agency
,
تنگه رغز
,
شیراز