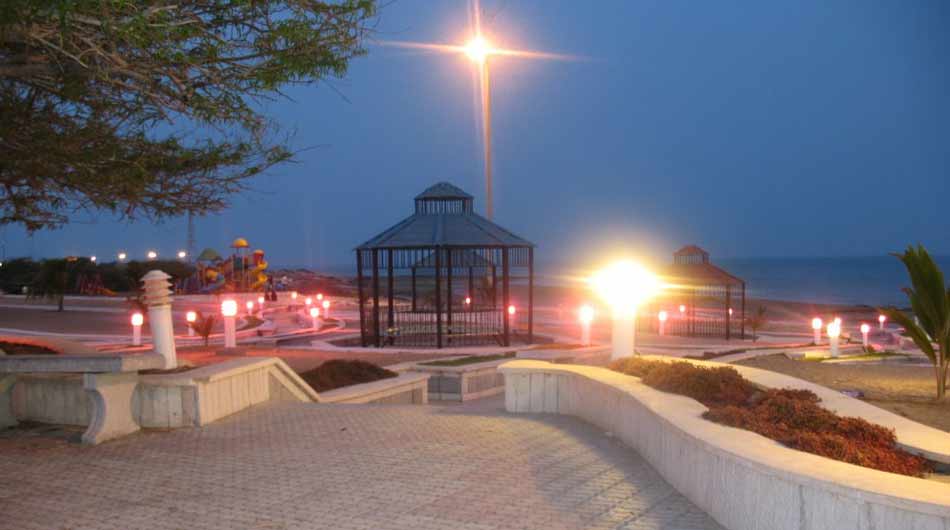 Qeshm is well-known for various aspects, including its beach, sea, and unique entertainment. Today, I'd like to introduce you to Qeshm Olive Park, which combines all three. At Olive Park, you may enjoy the sand of the beach and the waves of the sea, as well as participate in activities that you won't forget for a lifetime. Qeshm Olive Beach Park is a 24-hour park with an area of ​​45,000 square meters, located 2 km south of the island. Because of its vastness, Olive Park is quite popular. If we want to picture Qeshm Olive Park before you see it, we must first explain the remarkable color combination of green and blue.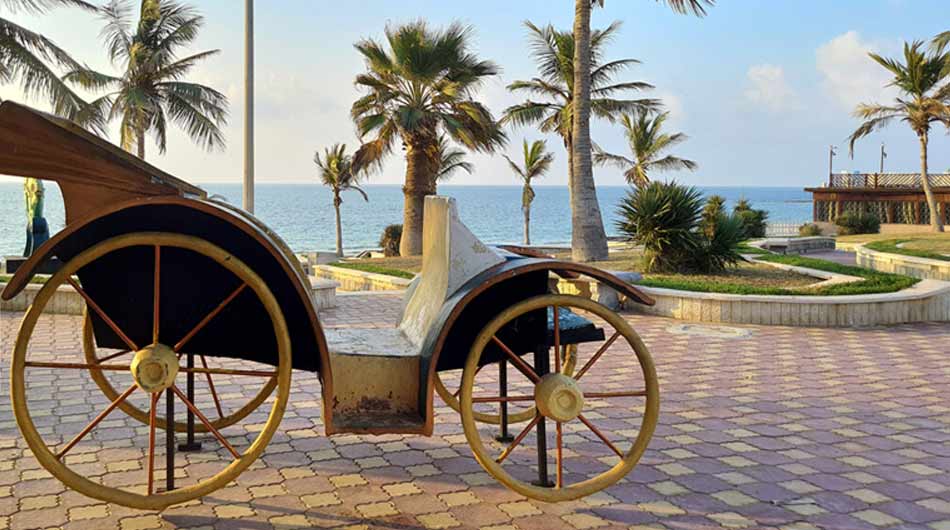 The landscape, which arose from the joining of the sea and the park, has been enhanced by the planting of coastal palm palms. If you appreciate seeing order in design, we have to state that this beach park will most likely make you happy. The park is clean, green, and features inside pavilions, making it a popular destination for tourists.The park is fully surrounded by sea. This geographical location guarantees cool and delightful sea breezes in the autumn, winter, and early spring seasons. Of course, in late spring and summer, this delightful proximity can make the weather humid and irritating .If you want to have a picnic and relax in the open air, if you want to play beach volleyball, if you want to ride a bike, or if you want to swim in a clean beach Kill two birds with one stone.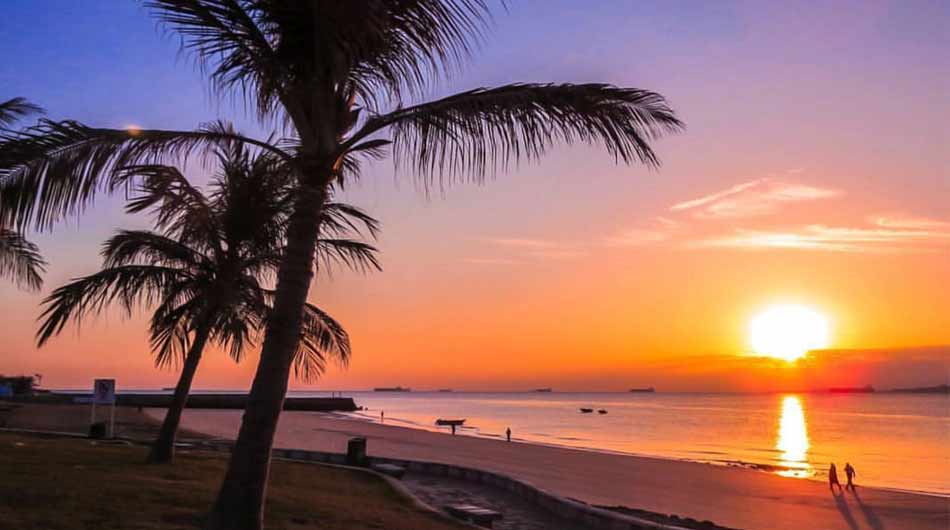 In this park, you can set up travel tents and many tourists choose Qeshm Olive Park because it is near the sea and it is a safe beach to spend time in. You can rely on Qeshm Olive Park if you want to go camping. If you've picked sunny days to visit this park, you should be smart enough to find a pavilion as a shelter before others. Be prepared to observe mosquitoes because the sea in this location, in addition to fish, provides ideal living conditions for mosquitoes and will most likely serve as your host! You should not choose Qeshm Olive Park if you want an excuse to avoid entertainment. The variety of attractions is so great that even the most strict people will find something they like in this park. Get acquainted with all kinds of entertainment options and select one or more of them from now on. In Qeshm Olive Park, although there is no swimming plan and no special arrangements have been made for swimming, but the people of this beach are very welcome for swimming.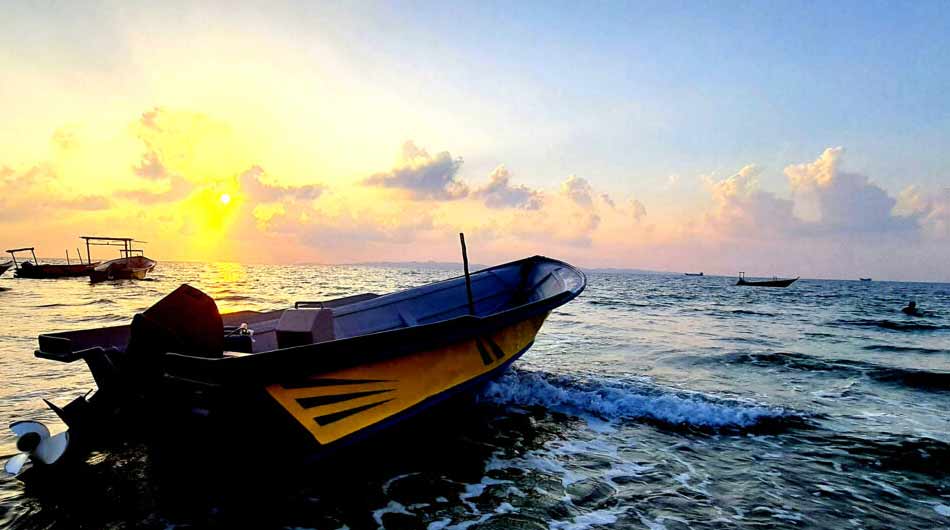 During the early hours of the day or evening when the sun is a little weaker and less intense, swimming is the best option. The seed of southern music grew in the heat of the south and inherited the region's passion and warmth. If we're lucky, we'll run into local artists playing live music in the park, and we'll hear the sound of the sea waves while listening to wonderful and pleasant southern music. The chance to ride a bike in beautiful Qeshm park should not be passed up. The thrill of biking in the nice air that refreshes rather than bores you; Olive Park's cycling line and bike rental provide everything you need for this fun. Boating is a popular water sport offered on the beach at Qeshm Olive Park.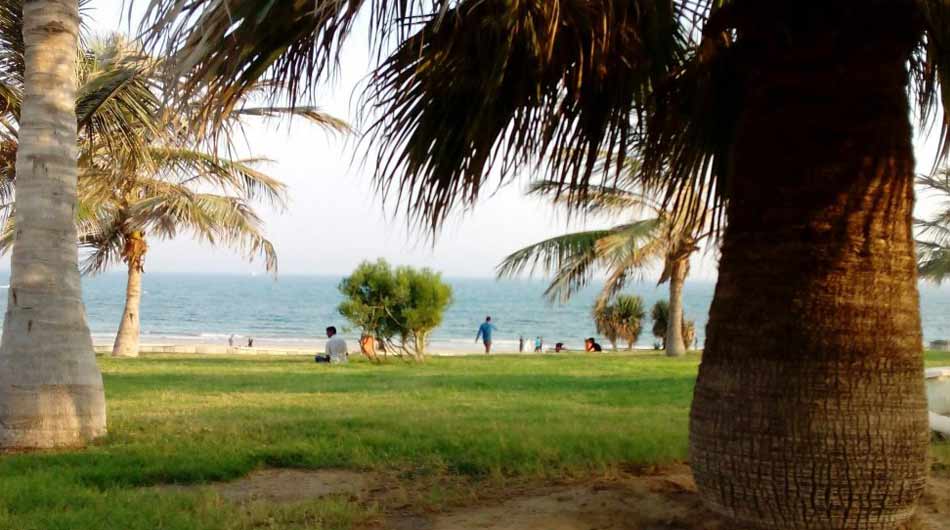 However, if you want something a little more exciting, there are other possibilities such as jet ski rental, Banana, shuttle, and fly board.One of the attractions of Qeshm Island is diving in the southern azure waters. Seeing colorful fish up close is a unique experience that is unlike any other pastime. You may go diving at two active dive clubs around the park. The diving period from the moment the boat moves to the time you return is around an hour, with 15 minutes spent underwater. Instead of just watching a short film, 4D cinema may be an intriguing experience if you want to experience the thrill and happenings within the film using senses other than sight and hearing. Fortunately, Qeshm Olive Park has also made this type of entertainment available.
Tags:
landscape
,
Nature
,
Olive Park
,
Olive Park Qeshm
,
Persian Gulf
,
Qeshm
,
Qeshm Island
,
Qeshm Olive Beach Park
,
tour agency
,
tour operator
,
tour package
,
travel agency
,
travel company
,
travel to iran
,
trip to iran
,
قشم
,
پارک زیتون