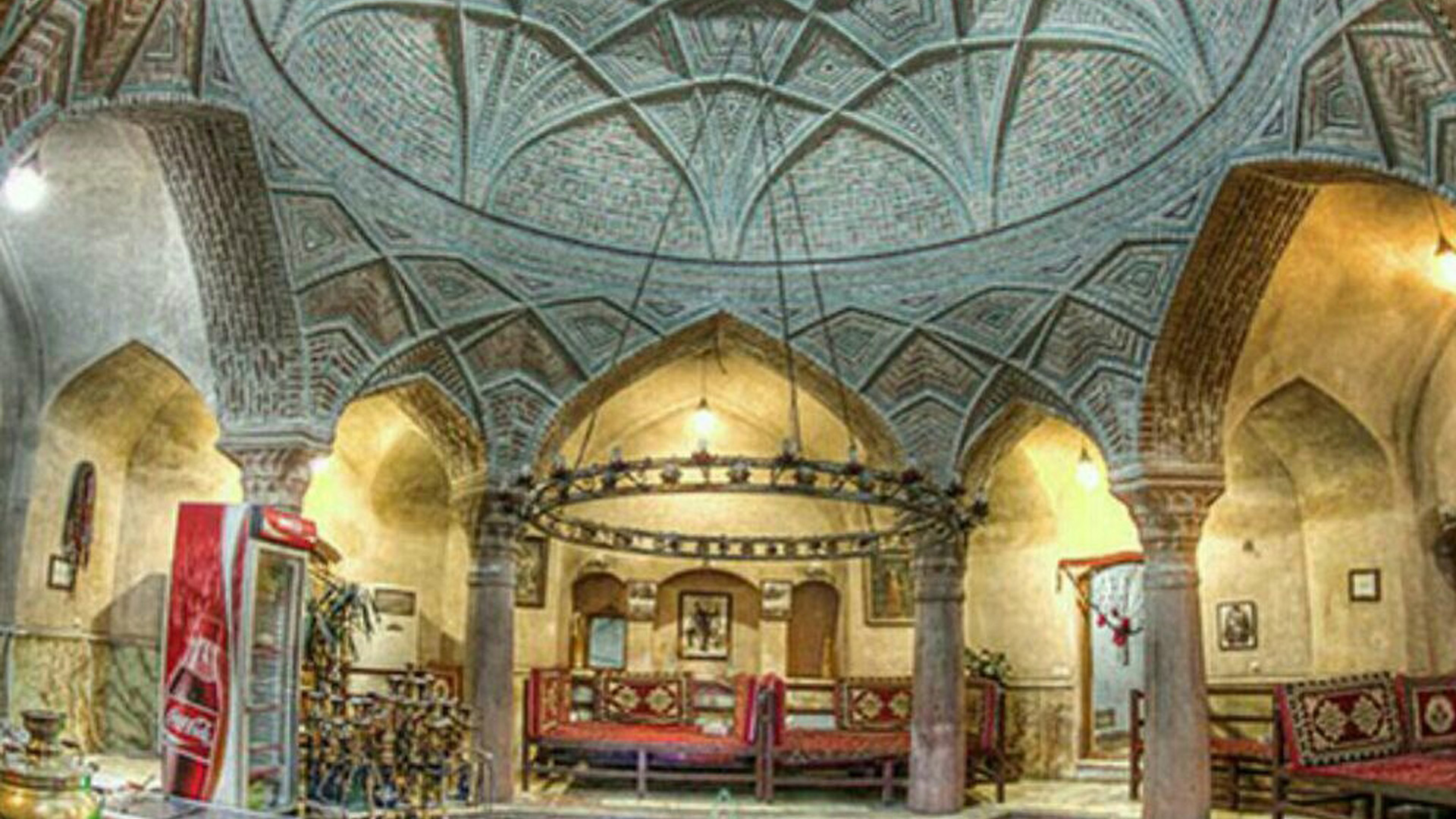 Tabriz, the heart of Azerbaijan, the head ,the symbol and the economy hub of Iran and the main connection path between two important continents, Asia and Europe, the capital of Islamic countries , the GLORIOUS land. The Nobar bath is one of the historical baths of Tabriz, Iran. It has been constructed in the center of the city, near the Nobar gate which was one of the old gates of Tabriz.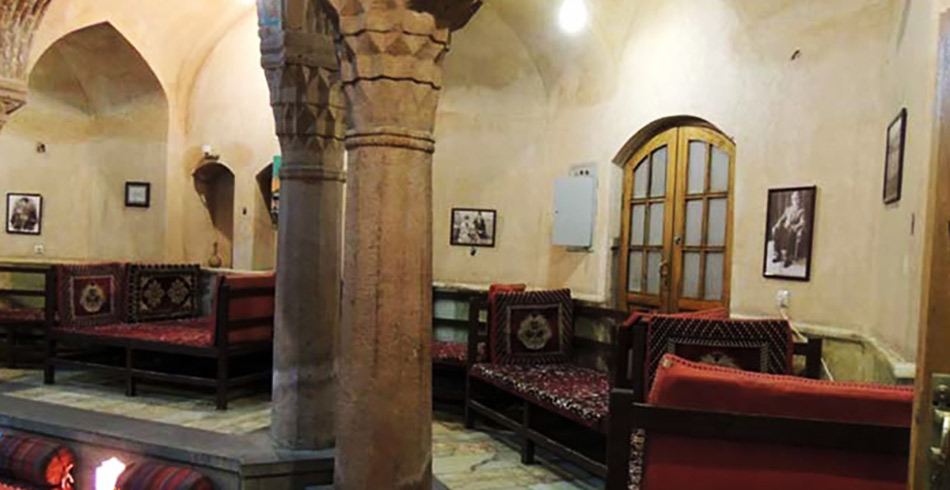 Among Iranian tourist destinations, Tabriz is a unique one. It is a metropolis with a great history and culture, which are influenced by both its Persian and Azerbaijani roots. It is home to many historical buildings and sites, some of which, like Bazaar of Tabriz, are renowned all over the world.
Furthermore, the city's influential figures have been among the central players in many historical events such as the Persian Constitutional Revolution over a hundred years ago, and more recently, the Islamic Revolution of 1979. Indeed, Tabriz is one of the most important stops of Iran cultural tours.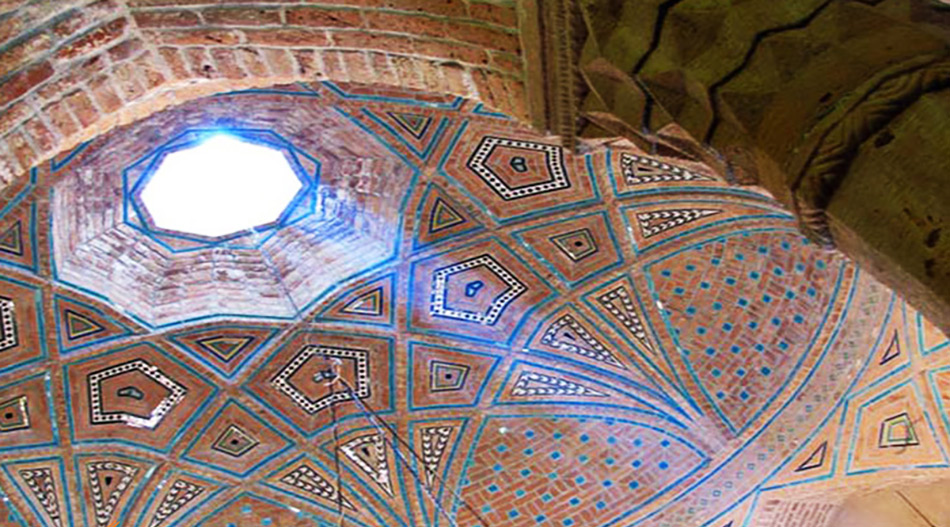 Nobar Hamam (Bath) is one of the most magnificent Iranian buildings build during the Qajar period. This beautiful Hamam became the first and the biggest traditional restaurant in Tabriz.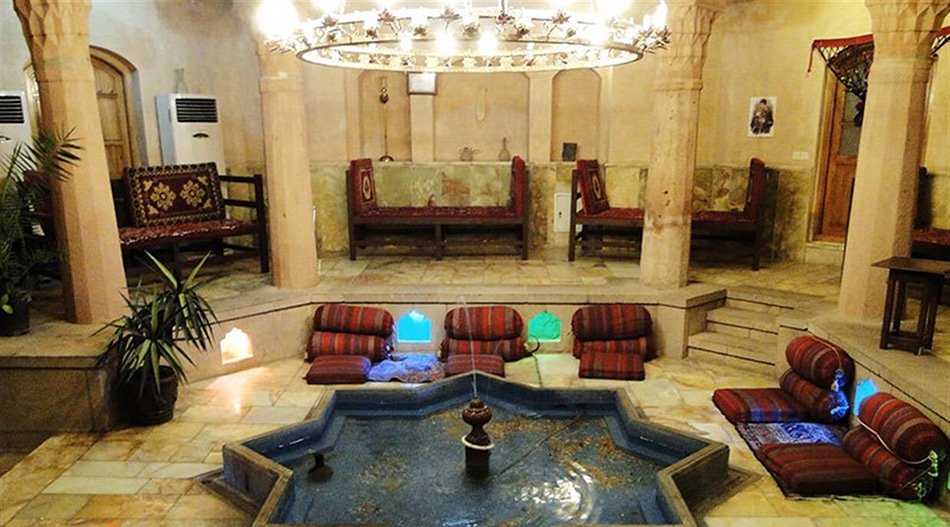 This glorious architectural masterpiece of Qajar time, designed and constructed by Balakaazem is a local traditional architect in 1875. The cozy bath was also named "Hammam-e-Vazir" meaning "the minister's bath". This 700 square meter bathhouse, which was open to public until 1994, was built in central district of Tabriz and played an important role as a warm gathering corner for making friends, spreading news and gossip for 120 years.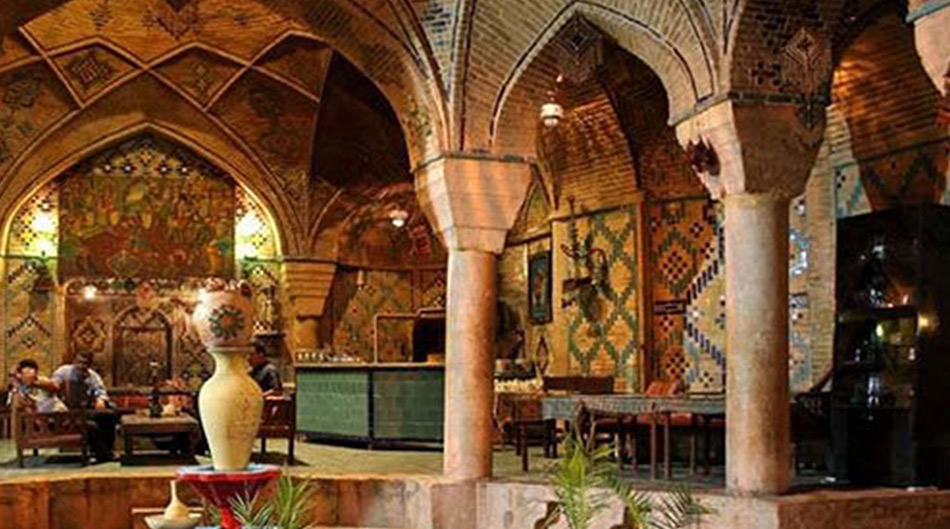 Nobar Bathhouse has been changed into a traditional tea house and dining room, where you may enjoy unforgettable hospitality of Tabrizi people and try delicious local cuisines.
Not only warm and friendly treatment of locals but also the blue tiles and artworks and its noble Iranian environment will surely impress you deeply. Visitors can enjoy the traditional atmosphere of the building while sipping all kinds of traditional Iranian drinks and having Iranian foods and desserts.
The stone columns used in this masterpiece of architecture have attracted art and architecture students from all over the world to study them. This place is register on the National Iranian Heritage list.
While you are in Tabriz there are many things to do in Tabriz, and according to your preferences, you have many options to choose from. Visiting grave sites dating back to the Iron Age, shopping in the biggest indoor bazaar in the world with over 5500 stores, and enjoying a hike in the Colorful Mountains of Tabriz are just a small number of activities you can do in Tabriz.
Tags:
Azerbaijan
,
Hammam-e-Vazir
,
historical
,
historical-place
,
nabarbath
,
Nobar bath
,
Nobar Hamam
,
nobat bath tabriz
,
Tabriz
,
tabriz bath
,
tabriz nobar bath
,
حمام نوبر تبریز