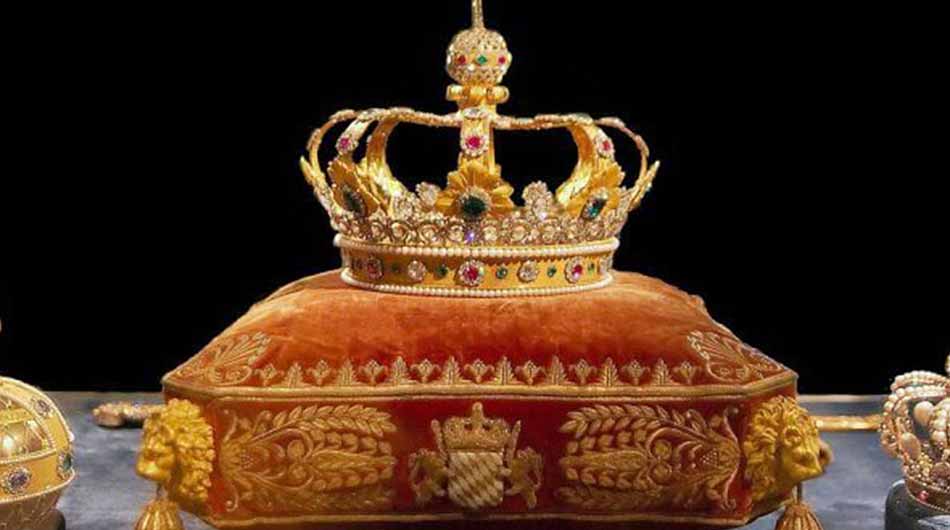 Museum of Iranian Crown Jewels is situated in the Treasury of Central bank of Islamic Republic of Iran. This treasury-museum lies in the construction of Iran's Central Bank on Ferdowsi Street, Tehran. Many of the Iranian royal jewels from Safavid, Afshar, Qajar, and Pahlavi dynasties are presented in this museum. The incomparable "Treasury of the National Jewels", which is open to public, is a collection of the most expensive jewels of the world, collected over centuries. Every piece of this collection is a reflection of the tumultuous history of this great nation, and artistry of the residents of this land. Each piece recalls memories of bitter-sweet victories and defeats, of the pride and arrogance of rulers who were powerful or weak.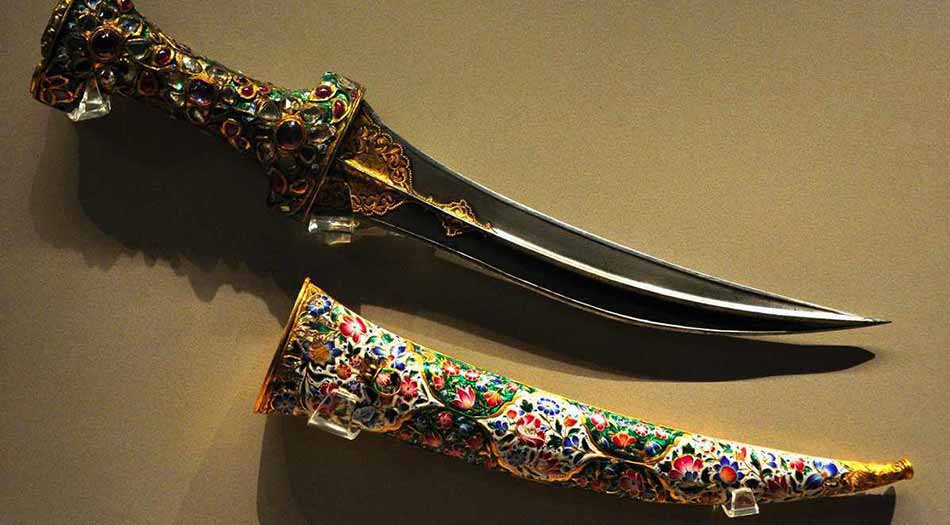 It's definitely one of the best museums that you will find in Iran. You don't want to miss the chance of watching these amazing, breath-taking, and priceless jewelry, do you?! National Jewelry Museum is located in Ferdowsi Street, and it's in the basement of Central Bank of Iran building. This treasury is one of its best kind; hence, you have to go through some security check first. Also, keep in mind that you cannot bring any object to the museum.
The background of National Jewels of Iran dates back to Safavid era in which it was decided that national jewels belong to National Treasury of government,i. e. , apart from the personal properties of the sovereign. read more on itto.org The valuable collections of this museum comprises of the pink colored diamond of Darya-ye-Noor (182 Carats), the Peacock Throne or Takhte Tavous which was built during the reign of Fathali Shah consisted of twelve different pieces (Joined together)and with 26,733 pieces of jewels attached to it.
After climbing down some stairs and going through a huge security door, you will enter the treasury. First, there is the magnificent Peacock Throne which you cannot take your eyes off it. But you would better do it because there are so many fantastic items to see in this museum, and unfortunately, you have limited time. When you enter the main hall, there are museum guides who will explain each vitrine and its objects to you. And don't worry; they can speak English, German, French, and Arabic.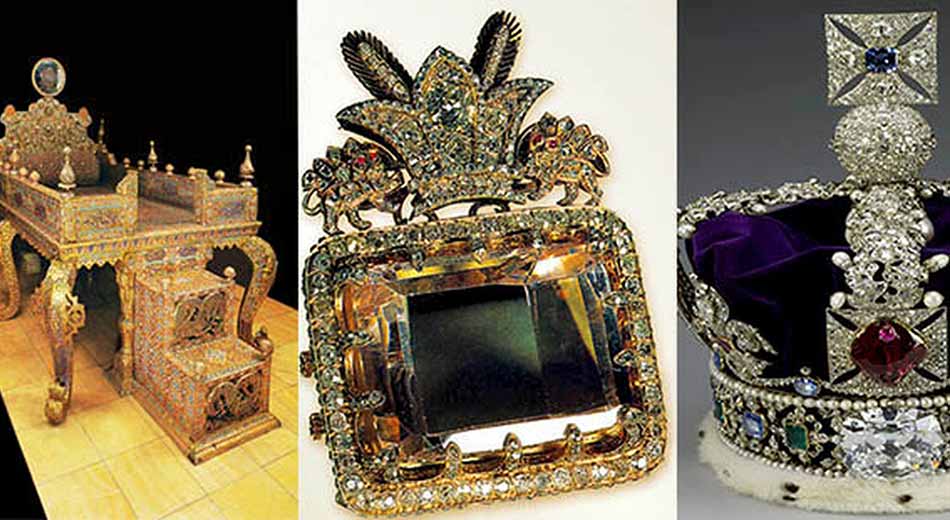 Valuable rubies, precious gemstones, priceless crowns and tiaras (literally, no one can examine how much they are worth), countless diamonds, expensive swords and shields decorated with jewel are few examples of what you will see in the museum. Also, you will find the Sea of Light Diamond (Darya-ye Noor), the most famous object of the museum in the middle of the place.
A golden globe (atlas) of Naseredin Shah, with 34 kg of pure gold, having 51,366 pieces of jewels and weighing 3,656 grams. On this golden atlas or globe south East Asia and Britain have been distinctly defined with diamonds, and India with rubies. Sculptured pieces of turquoise of Firoozeh and large pearls of the Persian Gulf have also been used to adorn this globe.
The ownership of the Persia treasury was not clearly distinguished before the Safavid Dynasty. Nevertheless, for the time being, the government has collected and recorded them all in National Jewelry Museum. The current treasury contains valuable objects from Safavid, Qajar, and Pahlavi Dynasties. Safavid businessmen and trade experts have brought some of these precious items from India, the Ottoman, France, and Italy to Isfahan, the capital city. Over the years, the kings of Persia gave some of this jewelry to other nations as presents. Sometimes, they have gained as war trophies. Finally, n 1955 the current treasury was built and four years later it became the Central Bank of Iran property.
No one knows the value of this collection. Because this collection contains gems that are unique in the world. The answer to this question can be as the following: from the artistic viewpoint, historical background and containing incomparable jewels, the Treasury of National Jewels is on a level that even the most expert evaluators of the world have not been able to calculate the price of this collection.
Tags:
historical-place
,
Jewelry Museum
,
Jewelry Museum Tehran
,
National Jewelry Museum
,
Tehran city
,
Tehran Jewelry Museum
,
Tehran Museum
,
tehran province
,
tour agency
,
tour operator
,
tour package
,
travel agency
,
travel company
,
موزه جواهرات تهران
,
موزه ملی جواهرات