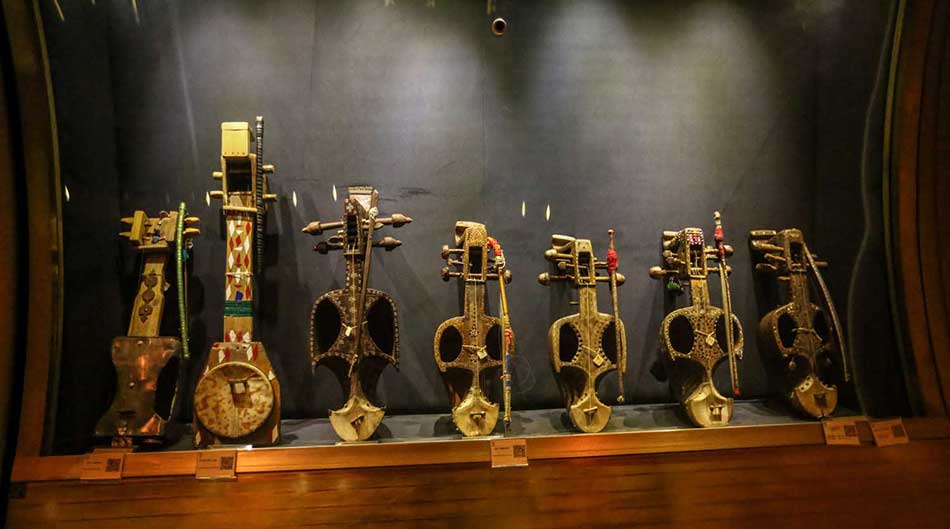 In north of Tehran surrounded by a beautiful garden there is music museum ,you can see all Iranian instruments that played in the past and now ,even some instruments that is invented recently. You can use an audio guide if you want. Despite the fact that most of Tehran habitats may not even have heard about it, this place would be perfect for those who seek to get to know Persian music history. And do not miss the opportunity to grab a bite in the amazing cafe inside the garden.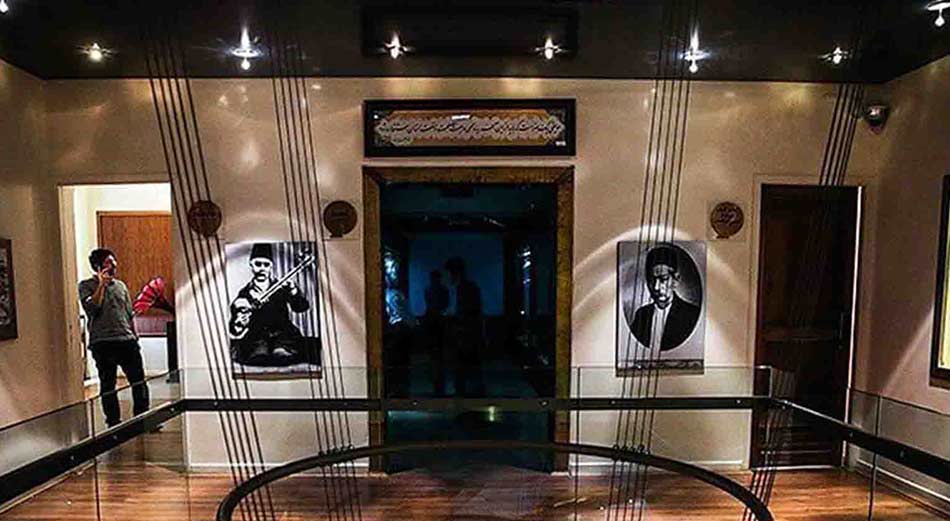 Walking through Tajrish neighborhood, there comes a long street called Darbandi guiding you toward the museum of music. It is a three-story, contemporary building in the middle of a beautiful garden. The construction of the building dates back to 50 years ago; first used as a residential house and later converted into a museum. It contains more than 200 different Iranian musical instruments from all over the country.
The whole area of the museum covers an area of 3,650 square meters, and the three-story building has 1,400 square meters area. There are more than 20,000 records of Iranian music history, and approximately 410 musical instruments, all Persian folk music traditions belonging to various cultures that played in the past and present. There are also some instruments that are invented recently.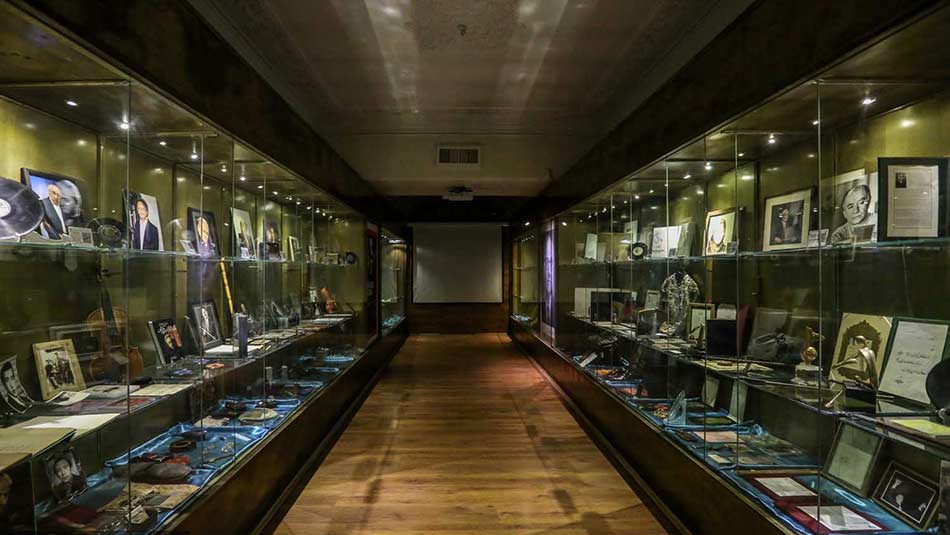 The museum includes different sections such as the Instruments Hall, the Museum Treasury, Picture and Sound Archives, the Specialized Library, Production and Development Presentation Workshops, the Special Storage for maintaining instruments, Manuscripts Archive, and the Audiovisual Section. On the first floor, instruments displayed include percussion instruments, string instruments, wind instruments, and other instruments from various parts of Iran, such as the instrument belonging to Mohammad Reza Darvishi, a composer, and author of Iranian instruments encyclopedia, and Majid Kiani, a santur player.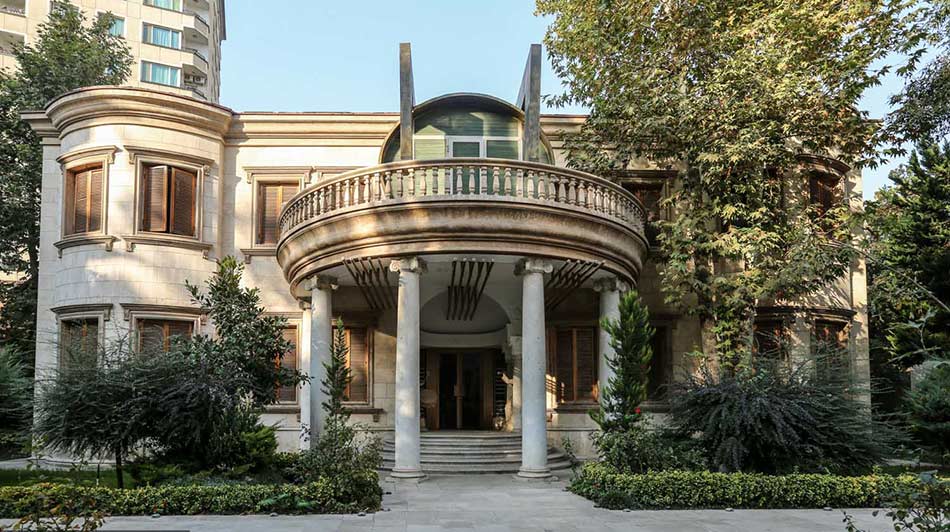 As you walk down a few stairs at the entrance, you will enter the beautiful middle-sized garden. The building architecture will attract attention as soon as you visit there. Across from the building entrance, there is a rounded pool made of stone with a fountain in the center. While walking inside the building, you will see two statues on both sides of the entrance playing some instruments. On the first floor, there is a wide corridor with halls, on the right and left, displaying ancient and current Persian string instruments, wind instruments, and other national musical instruments equipped with an audio guide.
Visitors can also use an audio guide to listen to pieces of ancient Persian music using the most unique and updated mobile audio tour guide system and complete your visit with a cup of coffee in the museum's restful coffee shop. The audiovisual archive of Golshan Ebrahimi, which according to music enthusiasts is the riches archive of Iranian music, is housed. There are more than 12,000 hours of music, including 4,167 reels, 4,442 cassettes, and 1,826 hours of musical instruction, and 2,000 pictures included in the archive.
The displayed instruments in the museum are donated by Mirza Abdollah, Kayhan Kalhor, and Mohammad Eshghi, who are Santur famous musicians. In another section (audio and video archive), a complete Collection of Mohammad Ali Golshan Ebrahimi and Amir Mansoor, two collectors of Iranian Music, have been donated. In the library, are kept the oldest literature book of Masnavi Manavi published in Mumbai (1845), the oldest music book of Master Alinaghi Vaziri named "Soroodeha Madaares" published in 1923, and an archive of professional music magazines from the year 1939 are kept.
Tags:
historical-place
,
Music Museum
,
Music Museum Tehran
,
Tehran
,
Tehran city
,
Tehran Museum
,
Tehran Music Museum
,
tehran province
,
موزه موسیقی تهران