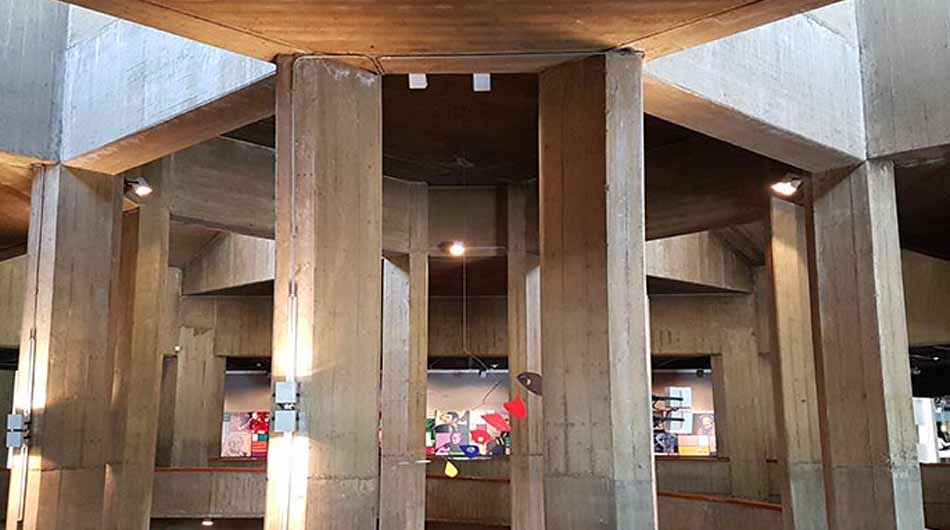 Tehran Museum of Contemporary Art, also known as TMoCA, is among the largest art museums in Iran. As a contemporary example of Iranian architecture, its design has been inspired by certain traditional Iranian as well as modern architecture. This architectural style is inspired by the wind-towers of Iran and was designed by the Iranian architect Kamran Diba. It is built in three floors and has been used as a permanent exhibition since 1977.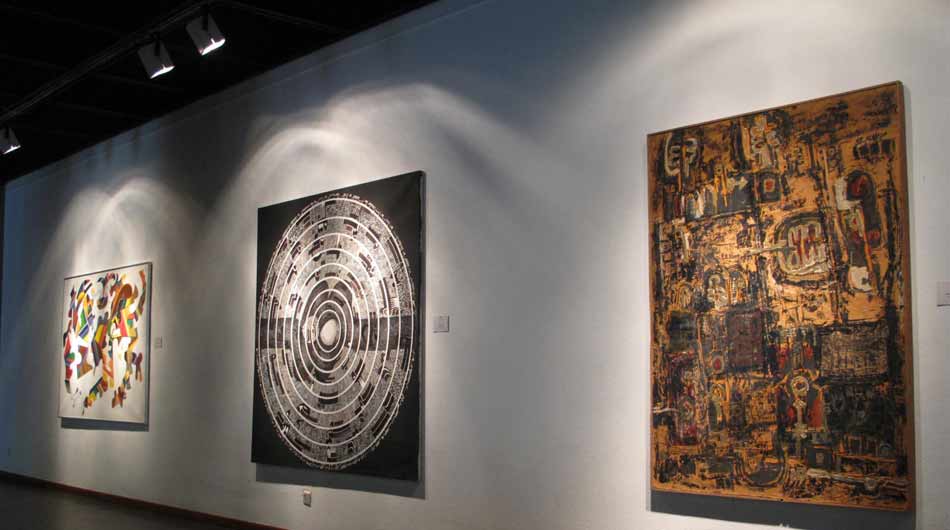 This project, on the east side of Laleh Park, was initiated, promoted and programmed for a museum and cultural center with facilities such as exhibition halls, cinematheque, library, and so forth. Some western and Iranian critics thought it was irrelevant to collect or exhibit modern or contemporary art in Iron. While importing western technology and science, why not the least harmful of all, making an introduction to western art available to Iranians. In fact, in the sixties and seventies, as urbanization grew sad the middle classes expanded, many interesting contemporary artists appeared on the scene and great public enthusiasm was generated.
The Museum of Contemporary Art has nine galleries, three of which are dedicated to paintings by international artists from the museum's permanent collection. The permanent collection contains paintings from artists such as Claude Monet, Vincent van Gogh, Pablo Picasso, René Magritte, Andy Warhol and many more. Temporary exhibitions are held in the other six galleries throughout the year.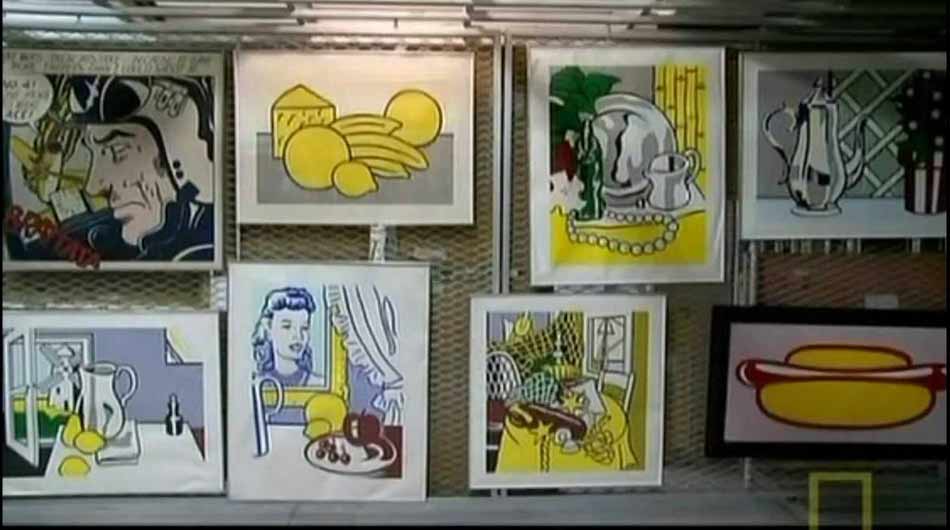 The museum opening was thus a successful cultural event. The museum was to house an international and national collection consisting of post-impressionist, modern and contemporary paintings and sculptures, as well as a collection of 20th century photography, prints and a collection of contemporary architectural drawings. The museum, as a cultural center, was quite effective and attracted a lot of visitors. The organization of the physical program consists of two major elements. Firstly, there is the entrance hall which accommodates all support facilities such as bookshop, snack bar, library, offices, lecture hall/cinema and storage. Secondly, there is an open courtyard surrounded by a chain of interconnected and articulated galleries. These are divided into large and small exhibition spaces, accommodating respectively large paintings, a single painting, and small paintings and drawings.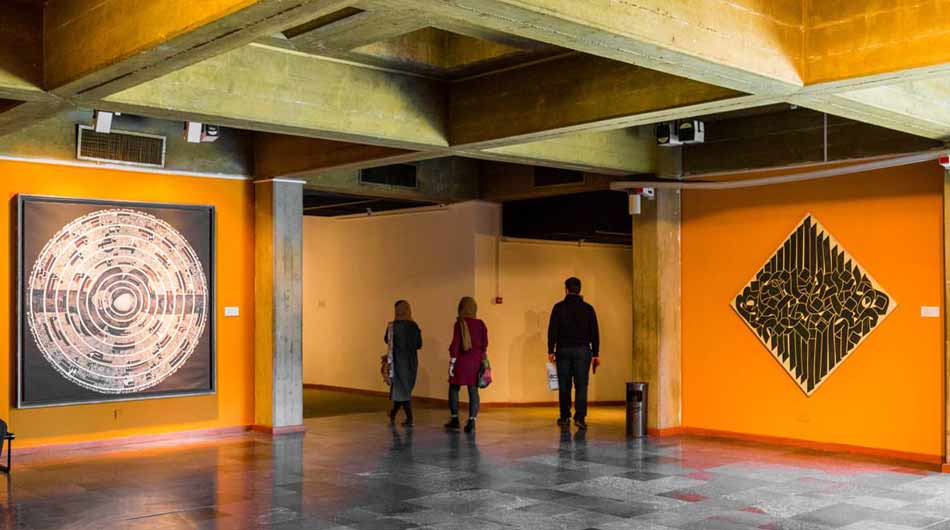 The Sculpture Court is a semi-enclosed exterior space within the museum complex. It is an appropriate setting for the sculptural works of three outstanding artists: "Le Therapeute" by Rene Magritte, "A Man and a Woman" by Alberto Giacometti, and "Horse and Rider" by Marino Marini. Most of the museum complex's grounds are located to the north of the museum building and called Sculpture Park. The Park is home to works by a number of the world's leading sculptors, including "Capricorn" by Max Ernst; "The Prickly Pear" by Alexander Calder; "The Reclining Figure" by "Henry Moore"; "Homage to Pablo Neruda" by Eduardo Chilida; "Multiplied by Space" by Max Bill; and "Shirin and Farhad" by Parviz Tanavoli, amongst others.
This museum comprises a cinemateque, a Library, a Coffee Shop, Book Shop and a Photography Workshop. The snackbar and outdoor seating area on top of it become part of the courtyard, commanding a view of the greenery of Laleh Park. This feature opens the roof of the galleries for outdoor use. Spectators, after completing a tour of the building, then discover the rare opportunity to experience the galleries from floor to rooftop.
Tags:
historical-place
,
museum
,
Museum of Contemporary Arts
,
Tehran art Museum
,
Tehran Museum
,
Tehran Museum of Contemporary Art
,
tehran province
,
tour agency
,
tour operator
,
tour package
,
travel agency
,
travel company
,
موزه هنرهای معاصر تهران