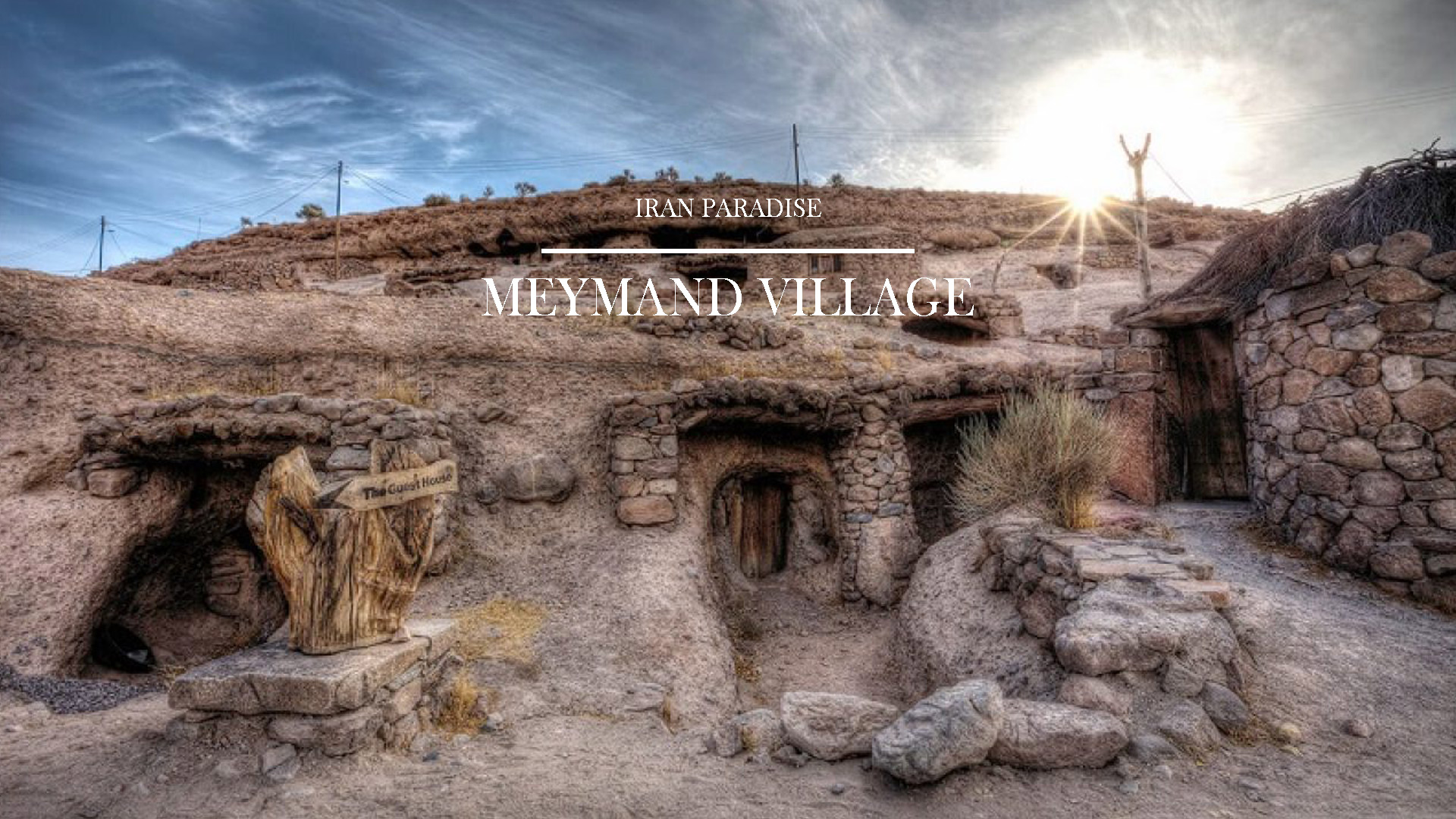 Meymand (also spelt Maymand and Meimand) is a village of troglodytes – cave dwellers – located in the south-eastern Iranian province of Kerman. Meymand village has been continuously inhabited for 2,000 to 3,000 years making it one of Iran's four oldest surviving villages. Some claim that Meymand village has been inhabited for 12,000 years, that is, since the "middle stone ages", making it a Mesolithic village. Reportedly, 10,000 year old stone engravings and 6,000 year-old pottery have been discovered at the site.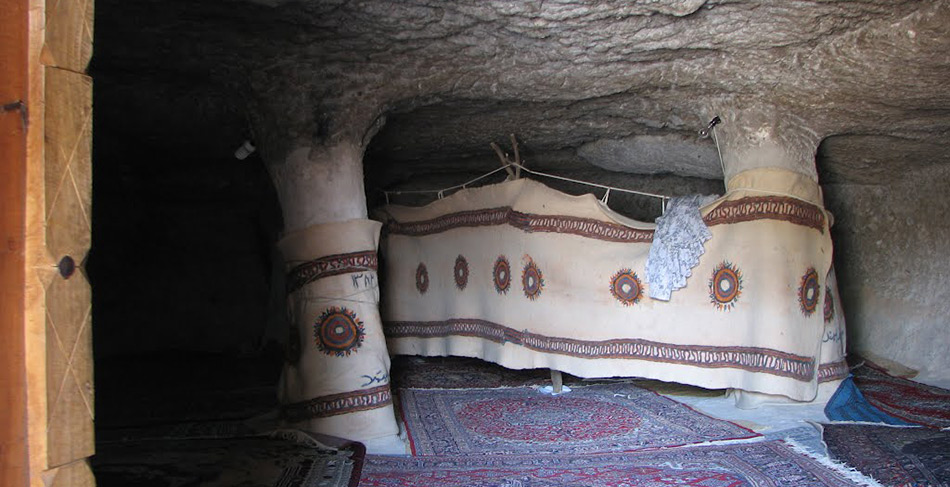 This living complex is located amid gardens laid out along the banks of a network of seasonal rivers which cross the area from north to south.
The village is like a small gap in surrounding verdure, and one finds almost endless gardens and naturally-planted ravines on the road to the village and immediately behind it. The village enjoys a uniquely favorable location which provides its residents with both suitable accommodation and convenient access to the surrounding pastures and gardens.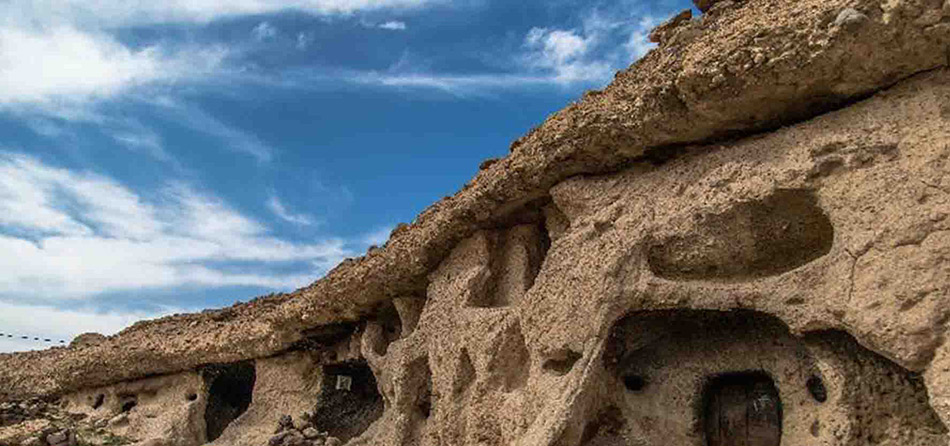 The village is a UNESCO world heritage site and was awarded UNESCO's 2005 Melina Mercouri prize. Greece, in cooperation with UNESCO and ICOMOS, offers Melina Mercouri Award to the works that have kept their unique historic, natural and cultural features. The Meymand village is a tangible cultural heritage of Iranians that has received this award as the seventh historic, natural and cultural work. The inhabitants of this village have kept their peculiar rituals and customs and still use some Sassanian words in their language and dialect.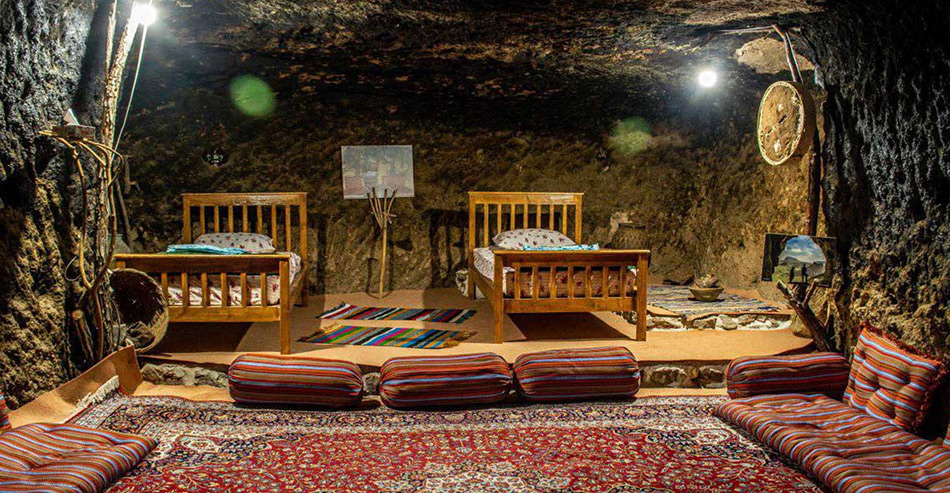 Meymand village is located some 35 kilometres northeast of the town of Babak – Shahr-e Babak, a Kermani town on the road that runs between Tehran in the north and the port of Bandar Abbas in the south. Shahr-e Babak means Babak's city and Shahr-e Babak is said to be the birthplace of the founder of the Persian Sassanian dynasty c.200 CE The road from Shahr-e Babak rises into the surrounding mountains until it reaches Meymand at an elevation of 2240 metres.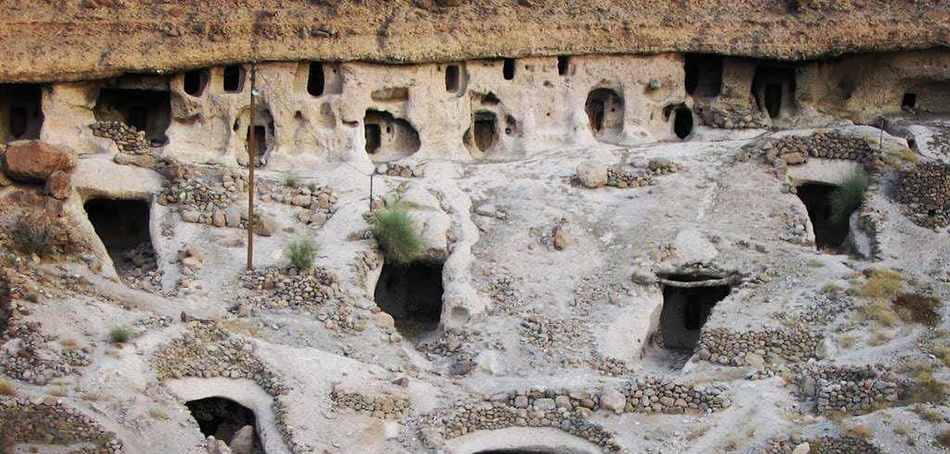 By lexicology, Meymand is derived from May, meaning wine" and Mand, meaning drunk. As the history of the village dates back to the pre-Islam era, it is said that the village's men had drunk wine before constructing it.
This is how these holes have been carved out of the rocks and created such fantastic houses. Nevertheless, other believe that this word means "blessedness and fortunate".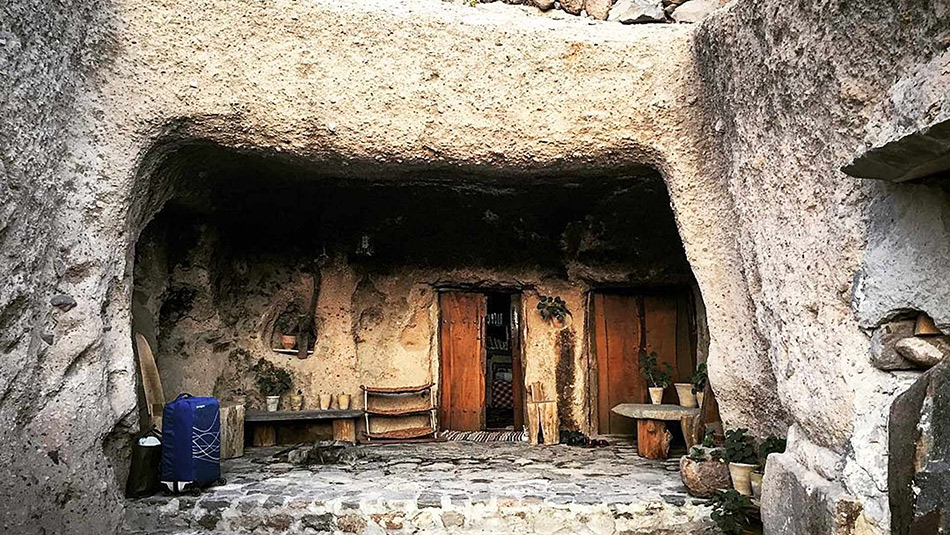 Since earliest times, the village residents, with a deep knowledge of the village's situation and its surroundings as well as its valuable natural resources such as water, flora and fauna and the soil itself, have learned to value the abundance of natural resources in their settlement, and to live in such a way so as not to disturb the serenity of nature around them.
For this reason, after thousands of years of continuous human habitation at the site, the natural environment here has remained pristine. It is this remarkably unspoiled territory that surprises any visitors to the area.
Tags:
historical
,
historical-place
,
Iran
,
Kerman
,
Kerman province
,
meimand
,
Meymand
,
Meymand village
,
mountain
,
Nature
,
tour
,
tour agency
,
tourism
,
travel
,
travel agency
,
travel company
,
Village
,
روستای میمند
,
کرمان