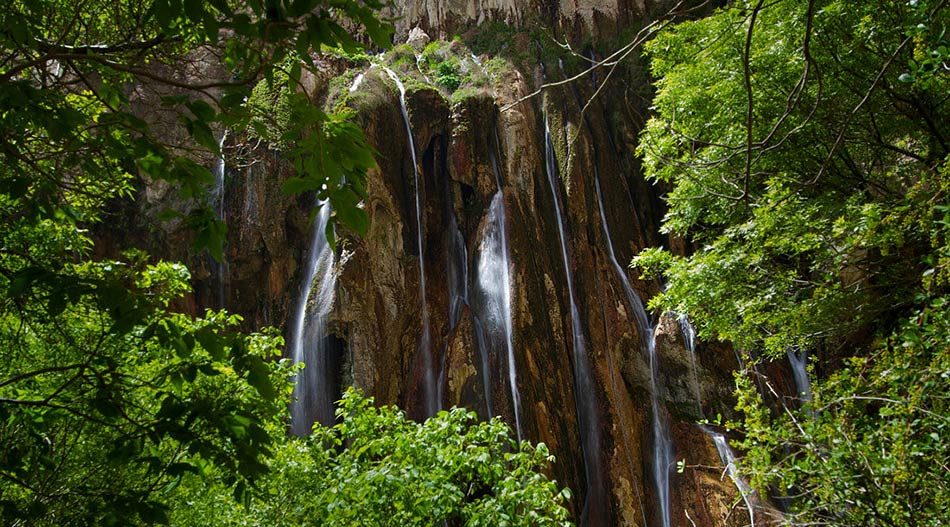 Margoon is the name of a waterfall located in the western valleys of Sepidan County. It is a famous and great waterfall located at the borders of the two provinces of Kohkiluyeh Va Boyer Ahmad and Fars. This waterfall is at the east of Yasooj and alongside the Margoon Village. This long waterfall due to presence within the beautiful narrow Margoon Pass, and the numerous water branches which fall in the valley and flow into the river, and also due to its verdant surroundings and forested trees, is considered the most reputed waterfall of Fars province.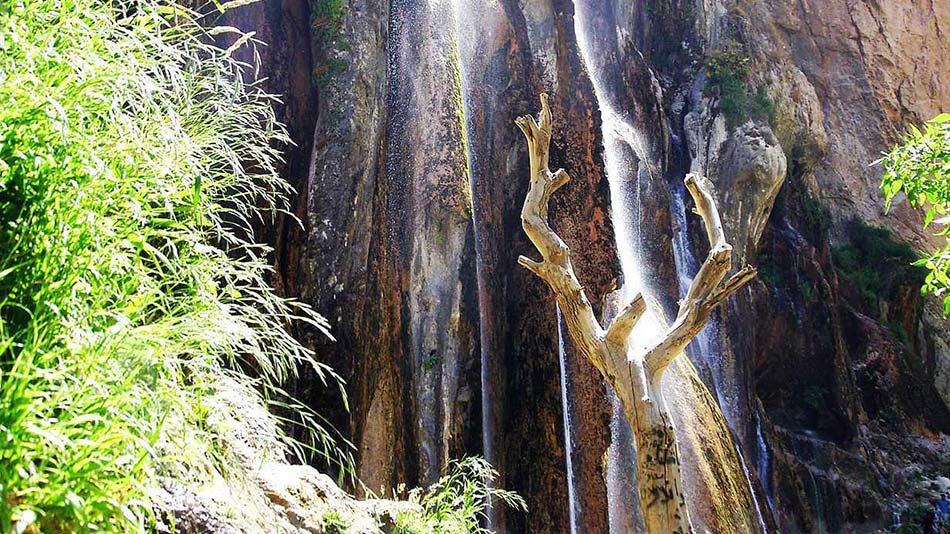 Margoon Waterfall is secretly hidden inside the mountains of Sepidan region. With its spectacular fountains and rivers, this area is perfect for the nature lovers. On your way to the waterfall, you will see numerous colorful flowers, such as fritillaries, and incredible mountain sceneries, maybe you'll forget about the waterfall and just enjoy the road itself.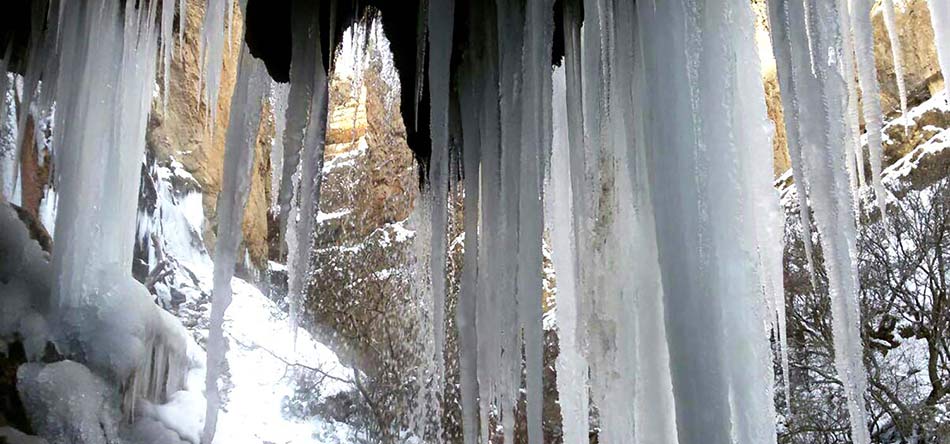 The water runs down in numerous thin streams from the top of the mountain and pours into a small valley right behind your feet to form a mighty river. The name of this magnificent waterfall explains its magical secret power; Margoon means "like a snake" that explains the movement of water from the high rugged cliffs. It's about 100km away from Shiraz, but it's one of the most beautiful natural attractions in Iran, and it is worth visiting. It's the best place to listen to the sound of nature telling you about its secrets.
It is worth to mention that the best time to travel to Margoon Waterfall is during spring and summer, as in wintertime the road might be snowy and it is dangerous for you to reach the place. Weather is cold in the winter season. The waterfall can eventually freeze in particularly cold days.
The distance from Margoon to Yasooj is 65 km and the distance from Margoon to Ardakan Fars is 48 km. It's possible to arrive, with car, at about 800 meters from the waterfall and then walking on a paved road with concrete steps. You can drive to the waterfall, but you have to park your car about 800 meters before the waterfall entrance because no vehicle can pass through further. Also, you have to do a little hiking to get to this lovely place.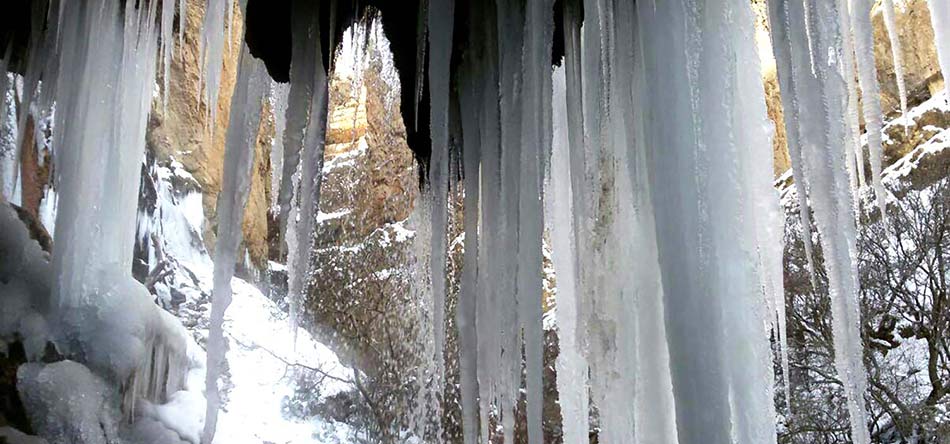 Finally, at the end of your hiking journey, lovely streams will touch your feet, the weather is getting a little cooler, and your ears will be filled with the sound of water pouring. Besides the presence of rivers and springs in this region, it is enhanced with other natural beauty such as plains with a species of tulips and other colorful flowers, rendering a very beautiful scene to this region and making it an unforgettable experience for its visitors.
Tags:
fars province
,
landscape
,
Margoon Waterfall
,
Nature
,
Sepidan County
,
Shiraz
,
tour agency
,
tour operator
,
tour package
,
travel agency
,
travel company
,
waterfall
,
آبشار مارگون
,
شیراز