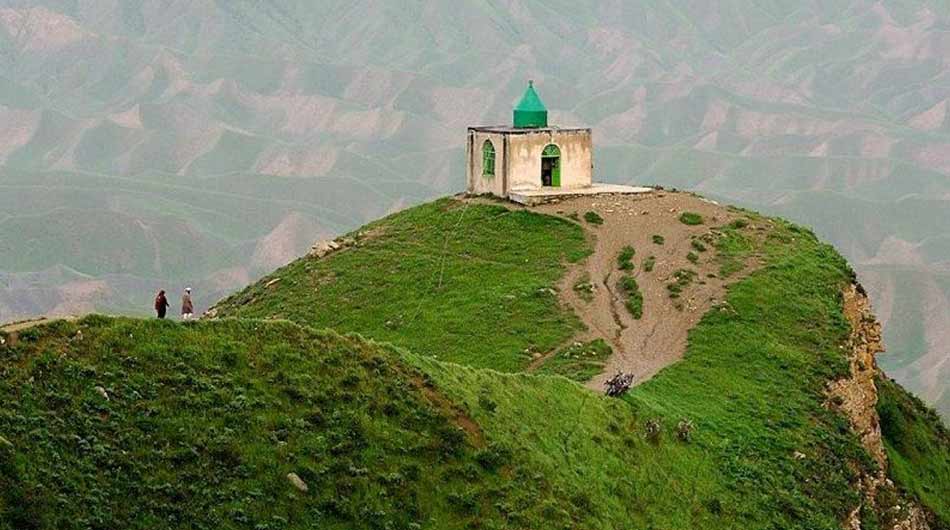 In the stunning green hills of Northern Iran, one cemetery is covered in headstones distinctly resembling male and female genitalia. Some are cylindrical and capped, while others are paired and rounded. All told, the cemetery has a total of 600 monuments to sex organs sprawling across the vibrant landscape. Khalid Nabi Cemetery is a little-known place in 90 km northeast of the city of Gonbad-e kavous, famous for its ancient tombs and special gravestones.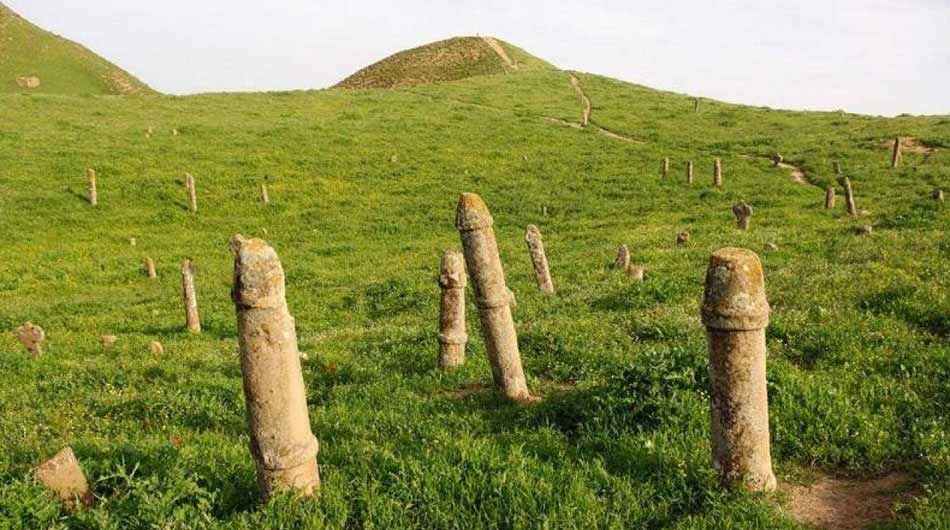 In a country known for its strict religious law, a cemetery dotted with varying-sized penis and breast shaped headstones tends to stand out. Visitors can immediately tell that the cemetery was created in a far different era. Close to the border with Turkmenistan, some experts suggest that the cemetery was created by phallus worshipping peoples from Central Asia and India, although conclusive proof of this does not exist. Little scholarship has occurred on the cemetery's origins within Iran because of a strong national embarrassment over the suggestive stones. There is little publicity over the cemetery and most scholars have strayed from studying the historic area.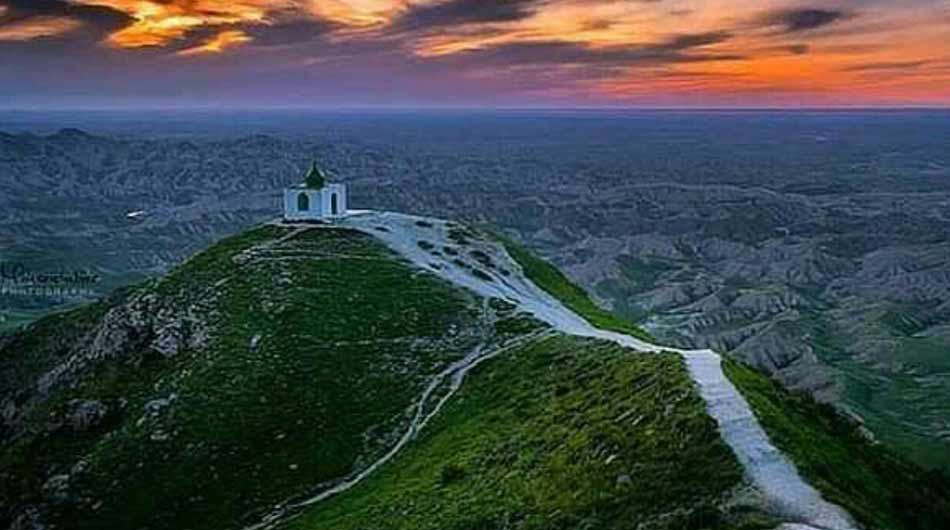 The Khalid Nabi cemetery and tomb complex consists of several pilgrimage sites as well as a historic cemetery. Located in the highlands and mountainous areas of Golestan province, it is the burial site of Khalid Nabi (the ancient prophet) as well as numerous small and large stone statues. All of these factors, along with the spectacular landscapes of the surrounding countryside, have made this area an important tourist attraction in the north of the country.
It is mainly situated on a mountain ridge about 1 km distance from the mausoleum called "Khaled Nabi" who according to oral tradition of the Yomut Turkomans was a pre-Islamic prophet and whose mausoleum is visited by them for pilgrimage together with the neighbouring one of Ata Chofun ("Father Shepherd"), his son-in-law. The cemetery was visited in 1979 and 1980 by the archeologist David Stronach. He found over 600 standing stones which are spread out in several locations. About half of them are on the ridge which he calls "High Plateau" South and south-east of that are small groups of stones on several other ridges and hillocks. At some distance there is another group of perhaps 150 stones which are distributed over a wide area on the south side of the mountain.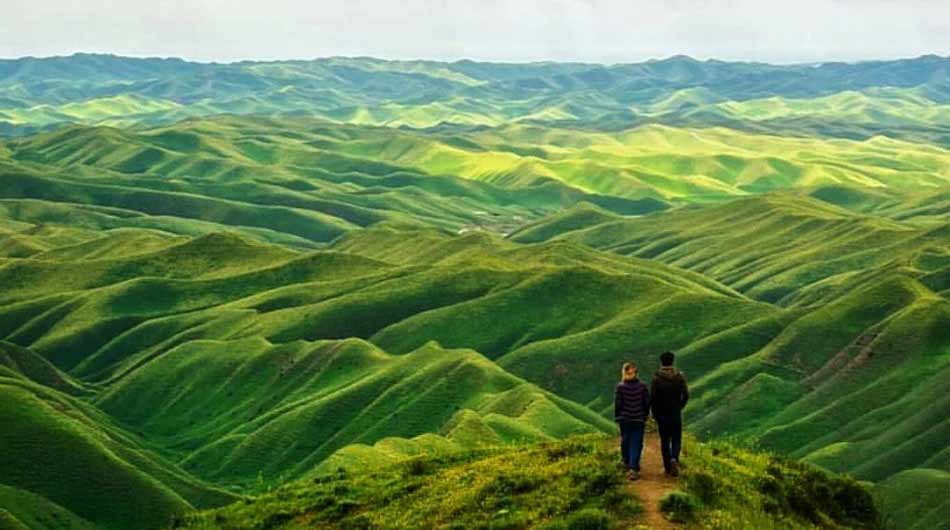 Khalid Nabi is an Arab Prophet who used to live 40 years before the Prophet Muhammad (peace be upon him). Khalid ibn Sanan, known among Turkmen as Khalid Nabi (Prophet Khalid), was born in the land of Aden in Yemen. According to the historical documents, he is one of the four prophets who lived between the time of Jesus Christ and the Prophet of Islam. During the Sassanid rule over Iran, Khalid Nabi fled to this site to avoid government agent .Since Khalid Nabi is popular and respected among the Turkmen people, alongside the mausoleum, a number of rooms and small hostels and a mosque are built for pilgrims to stay and relax.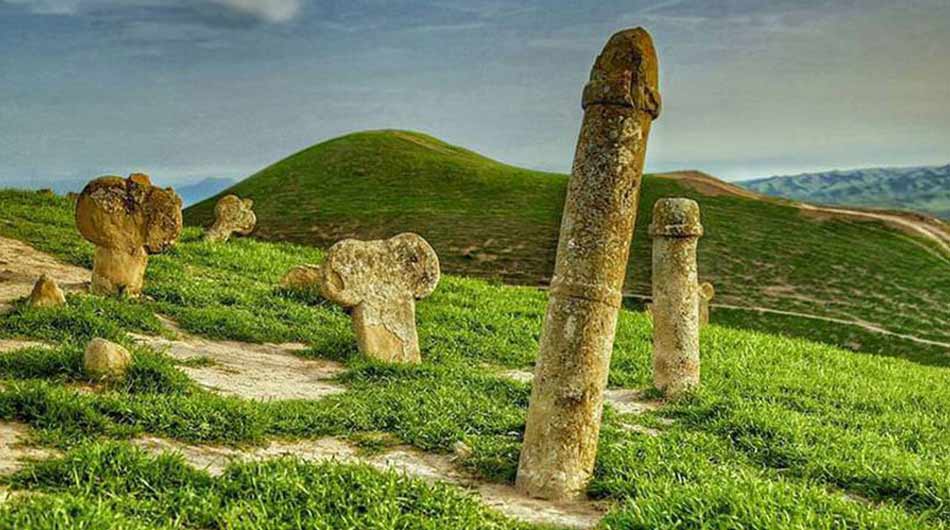 Besides being home to hundreds of penis tombstones, a famous Christian prophet from Yemen who died in the 4th century is also buried near the cemetery. Despite its proximity to the genitalia cemetery, the prophet is in fact buried in a classic tomb, and is actually a pilgrimage site for many Turkmen who place ribbons on his shrine. The combination of pilgrims and curious tourists make for an odd mix of playful and pious visitors to Khalid Nabi.
Tags:
Golestan province
,
Gonbade kavous
,
historical-place
,
Khaled Nabi Cemetery
,
Khalid Nabi Cemetery
,
landscape
,
Nature
,
Tomb of Khalid Nabi
,
tour agency
,
tour operator
,
tour package
,
travel agency
,
travel company
,
آرامگاه خالد نبی
,
گنبد کاووس