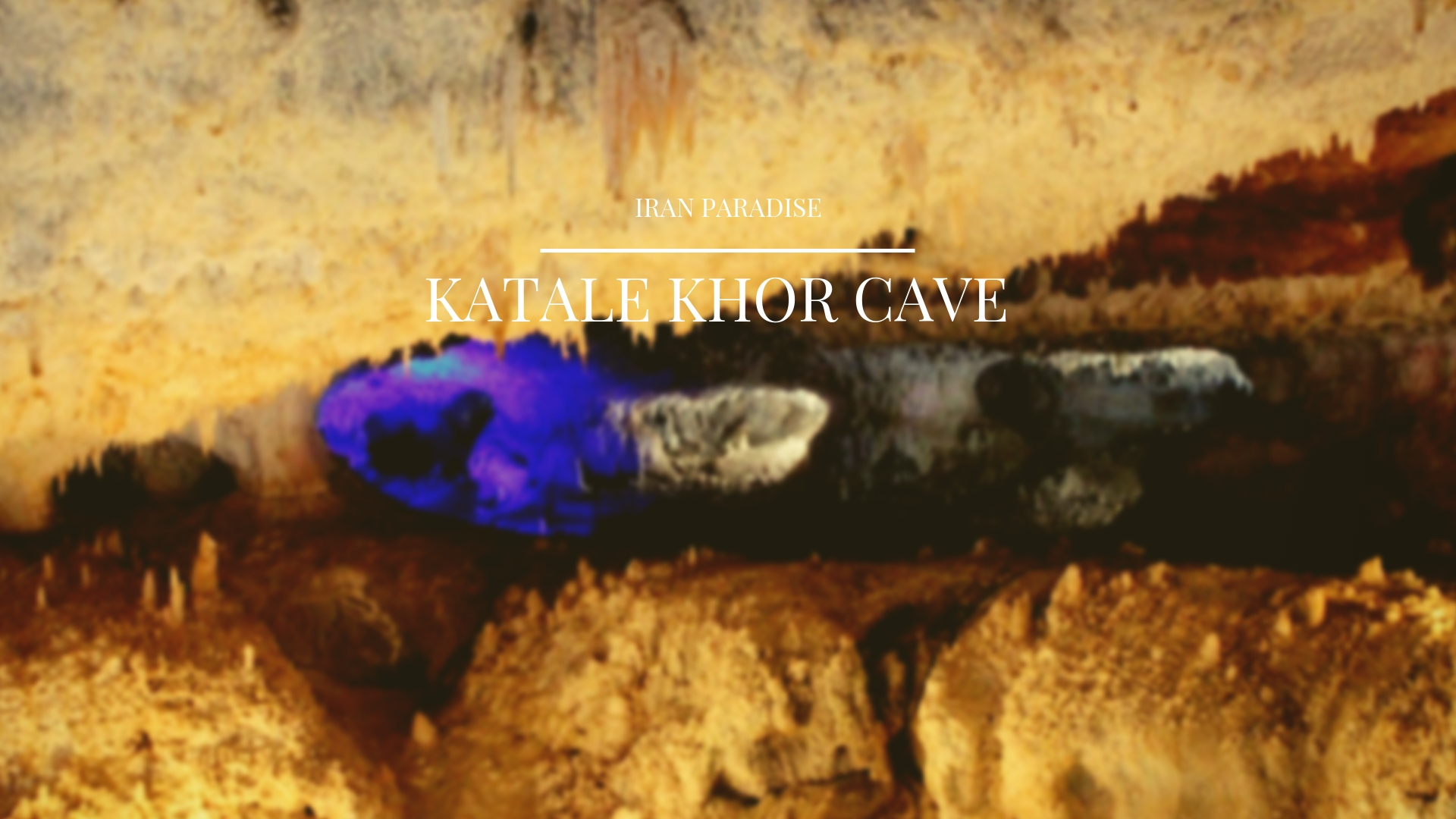 The extensive Katale Khor cave system, rated by locals as the best in western Iran, is 150km south of Zanjan, off the Soltaniyeh–Hamadan road near Garmab. Less touristed than the more famous Ali Sadr caves, which it is thought to eventually join, Katale Khor has 3km open to the public and another 4km available for experienced cavers. The name, Katale khor, means "mountian of Sun". This cave was discovered about 90 years ago. In 1984 the cave formation was evaluated by Geological studies that dated the cave back to the Jurassic period (about 120 million years ago). It is believed that the cave connects to Ali Sadr Cave in Hamadan province.
Being the habitat of early human, this cave has seven floors, three floors of which have been discovered and there are waterfalls on its different floors. The cressets in this cave are beautifully shaped and some of them are named after those shapes. Some of the most famous icons in this cave are bride and groom icon, marriage cloth, sleeping lion, hound, lion paw and elephant's foot icons. This cave is also connected to Ali Sadr Cave. It was registered in 1330 but the probing was done in 1365.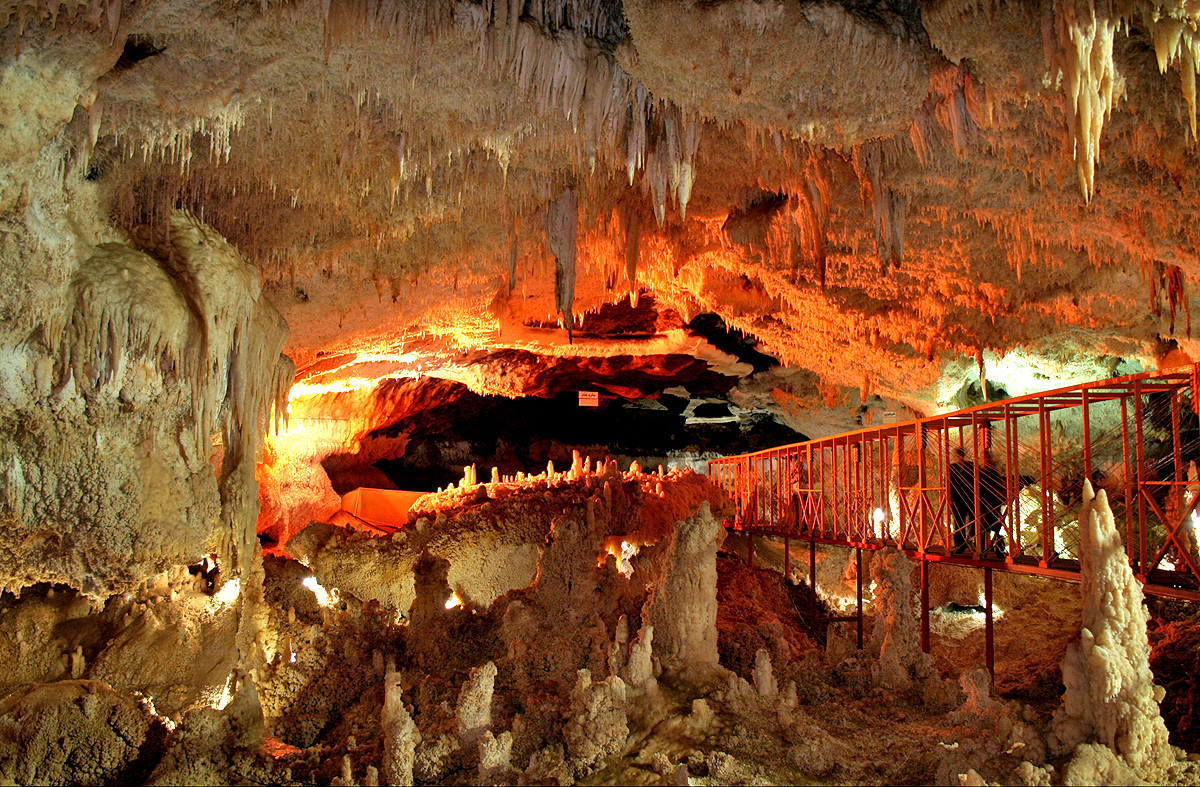 Katale Khor is not just the longest but also the most beautiful cave of Iran. There are suites and accommodations around the cave for those intending an overnight stay. It has satisfactory access road. The cave contains lime stalactites and stalagmites and huge halls and corridors, mainly dry.
The cave contains lime stalactites and stalagmites and huge halls and corridors, mainly dry. According to geologists of Iran, France, Italy, Switzerland and 16 other nations, Katale Khor has been designated as a top cave worldwide in terms of expanse and beauty. It pertains to the third geological era and dates back to 30 million years. The cave has seven floors (levels) in structure. The third floor has water routes. Some researchers presume that it is linked to Ali Sadr Cave in Hamedan Province.
Until 1993, only professional cave explorers equipped with special equipment could visit Katale Khor Cave. Later, as facilities improved the area became more frequented and recreational visits started. Presently, some 2,350 meters of the cave is traversable by tourists and sightseers. The most beautiful natural attractions of this cave are its amazing icicles that can be usually seen around the cave's surface, which abounds in springs.
This cave is not only a longest but also the most beautiful cave of Iran given a cave phenomenones. Katale- Khor cave locates at Zanjan province and at 150km Zanjan city. Almost 3/000m from the route of this cave has been performed for building a floor and lighting and prepared for visiting the public. Despite three floors from this cave has been discovered and also from perspective of the longitude the much area of cave has been identified, but there are the undiscovered parts and routes in this cove yet. Kinds of stalagmite and stalactite as simple and composite, fungal-shaped, kinds of lime columns, colloform sediments, strip – shaped relief , lime masses as imaginary pictures, natural volumes similar to animals and other beautiful cave phenomenon s are an observable in this cave. The residence and catering possibilities around cave and it's access road have a desired quality.
It is worth mentioning that Katale Khor Cave was a water cave in its primary stage of formation, as is evident by the icicles and springs that abound in it. Later geological changes occurred and separated the huge masses of stones from the main ones. This is evident by the formation of numerous natural floors in the cave, as a result of the water penetrating the stone over ages, while leaving the other floors dry.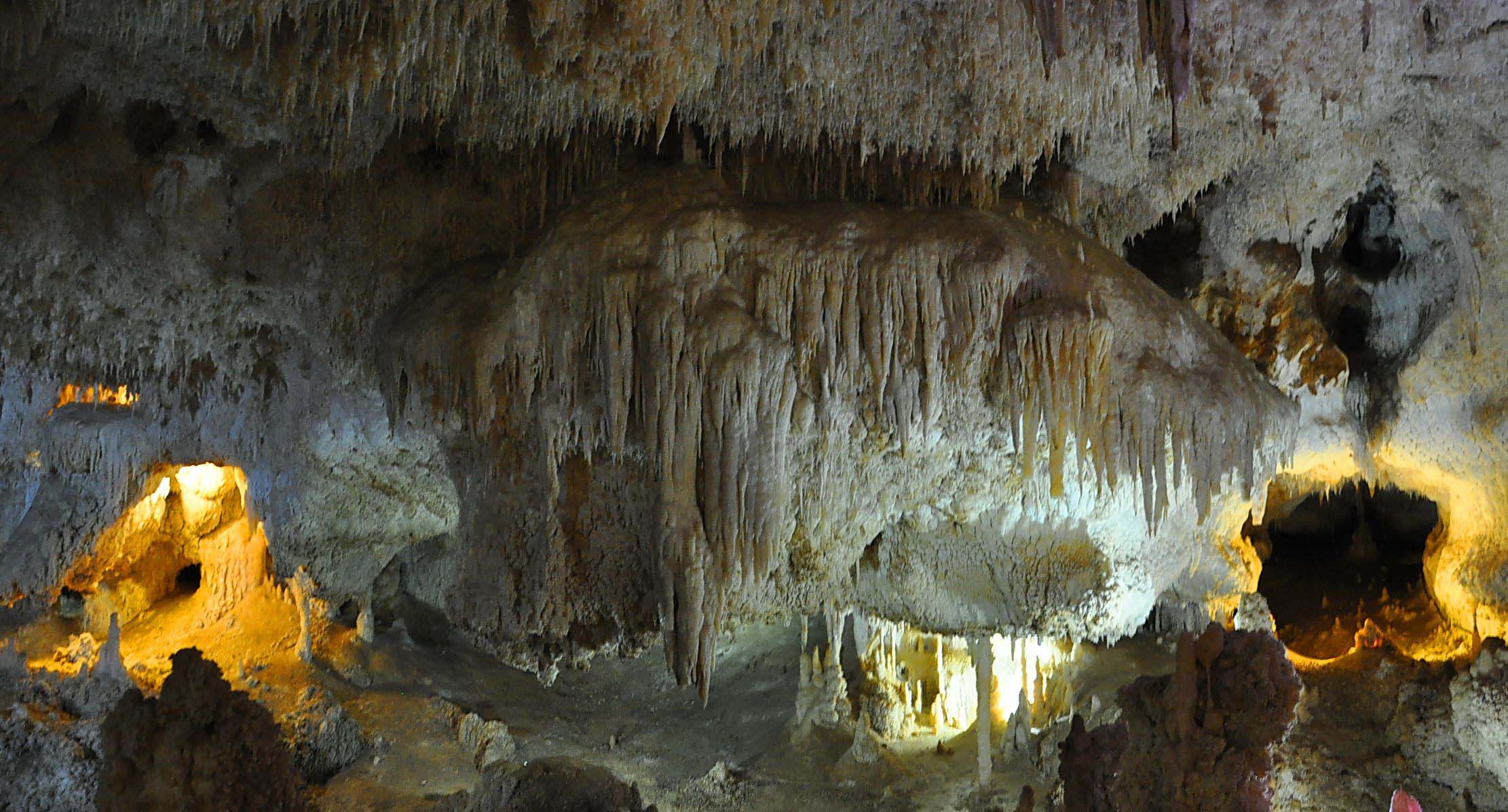 Cultural, recreational and sports sections have been built near Katale Khor for the convenience of the growing number of visitors. The sports center spreads for about two kilometers and is used mostly by cave explorers and mountaineers. The recreational section of the cave, which is used by the general public, includes a two kilometers of straightened path. The cultural section is located on the southern edge of the cave, where different ceremonies are held.
Tags:
Ali Sadr
,
Ali Sadr Cave
,
Cave
,
cressets
,
Cultural
,
explorers
,
Garmab
,
Hamedan
,
Katale Khor
,
Katale Khor Cave
,
mountian of Sun
,
natural
,
phenomenones
,
registered
,
Soltaniyeh
,
stones
,
touristed
,
traversable
,
Zanjan