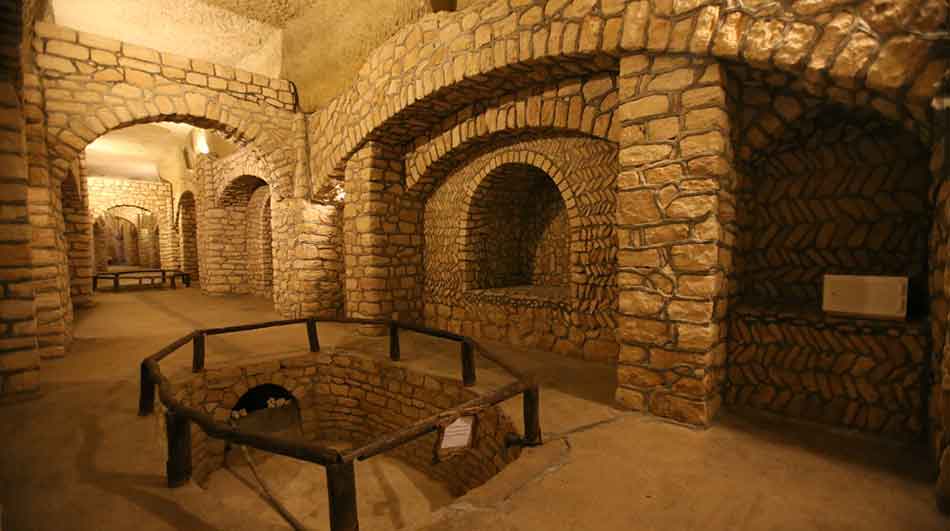 Kariz or Kahriz is a Persian word meaning "aqueduct". Aqueduct or kariz was invented by Iranians and has a historical background equal to the civilization of the Ancient Iran. Despite its long history and development of modern technologies, it is still vital for people living in many hot and dry areas. Aqueducts usually start from the heights or the mother well and finally end in kariz embody where water comes out of ground. Kariz-e Kish is located in Mirmohana, Olympic Square, Kish Island, Iran. Its nearby attractions are The Ancient Town of Harireh, Dolphin Park Complex, and some of the Kish Beaches.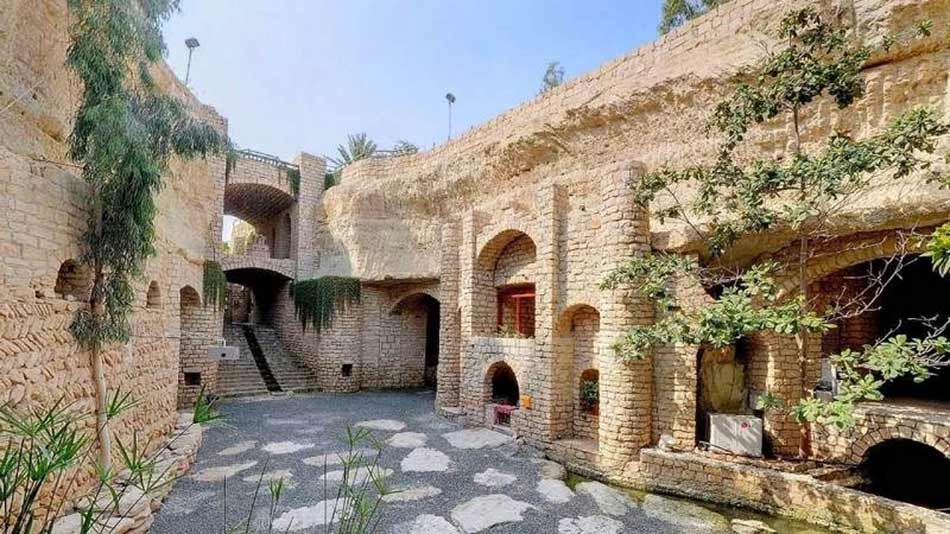 The aqueducts of Kish Island in the Persian Gulf date back to 2,500 years ago. It once provided the islanders' drinking water. Today, it is transformed into an amazing underground city, with an area of 10,000 square meters. The complex is now called Kariz-e Kish. Now, Kariz has opened up a new exceptional chapter for all nature lovers who are able to visit the largest coral collection directly. Various other facilities, such as residential, shopping, and leisure centres in an area of 60,000 square meters will be built on Kariz grounds.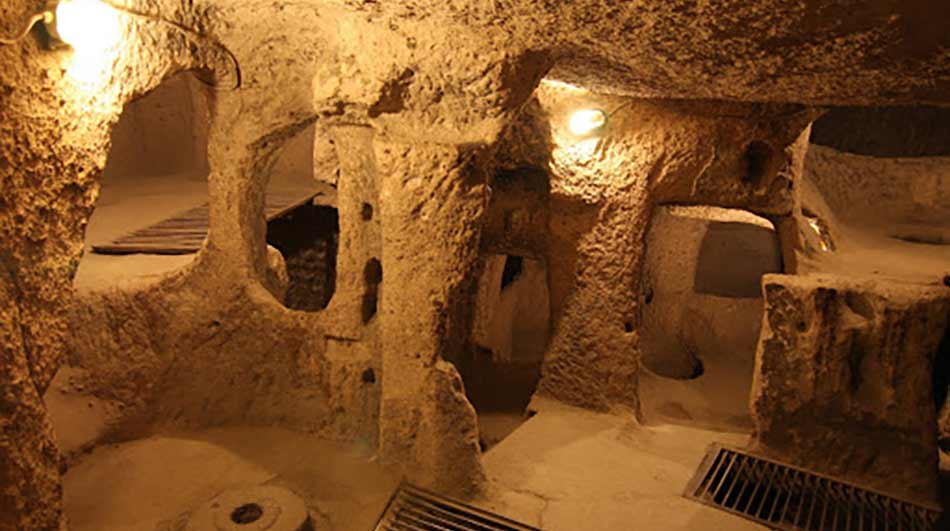 Kariz Underground City includes three aqueducts and 274 wells which are an amusement place and allows people to visit the ancient aqueducts in the beautiful island of Kish. Some of these wells are totally intact and some others have been turned into a conoid form for better ventilation of light and air. Kish Aqueduct is not comparable to other aqueducts in Iran in terms of length and depth. However, considering the very low slope of the island, underground water leading to the surface in Kish is highly important and shows that the most advanced methods were used at that time for digging the aqueducts.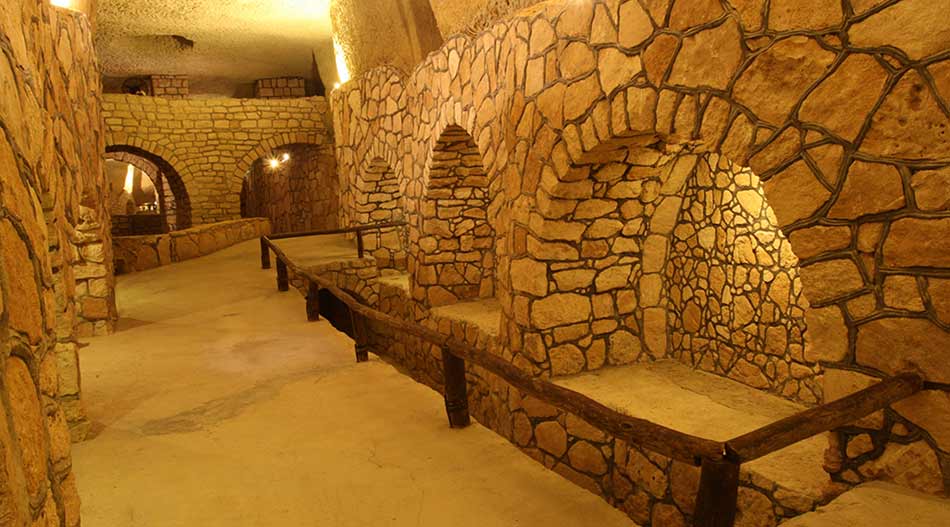 Years ago, when Kariz-e Kish was on the edge of total destruction and about to be completely forgotten, Engineer Haji Hosseini, an Iranian residing in Germany, decided to return to Iran after 32 years. His decision was mainly influenced by his incentive to reconstruct this complex. He had private funding for his project and defined the project in three phases. With his efforts, the long-forgotten Kariz-e Kish became a much-visited touristic site.
Above this complex, traditional restaurant, small bazaar, and museum were built at the ground level. The employers at this complex believe that it is highly capable of being world-famous. There are two reasons for the emergence of such an opinion; firstly, it is located at the heart of one of the most famous islands of the Persian Gulf. Secondly, it is the only man-made structure with natural coral and shells. Some of its exquisite features are its eight meters roof that is mostly filled with fossils, shells and corals that date back to 270-570 million years ago in experts' idea and each and every one of them has been identified and has a formal identity.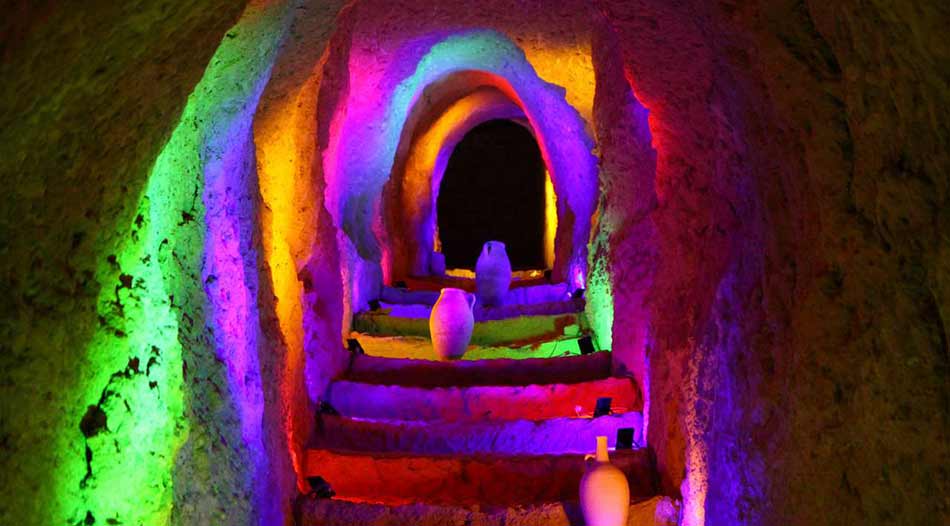 Along with the historic coral walls around the qanat, workers have reinforced the tunnels with mortar and stone to create a subterranean world. Soon, visitors can peruse an update on the early hydraulic system that will feature vendors selling typical Iranian gifts along with a few subterranean restaurants and an amphitheater. Strangely enough, the unique historic element of the island is slowly mimicking its inner tourism side.
Tags:
about iran
,
Dolphin Park Complex
,
historical
,
historical-place
,
Hormozgan
,
Hormozgān Province
,
Kariz Underground City
,
Kariz-e Kish
,
Kish
,
Kish Island
,
landscape
,
Nature
,
tour agency
,
tour operator
,
tour oprator
,
tour package
,
travel agency
,
travel company
,
Underground City
,
شهر زمینی کاریز
,
کیش