Dome of Jabaliya Kerman
If you go to Kerman and ask the local people about its places of interest, there is no doubt that the Jabaliya Dome is one of the first places of interest in Kerman that they will introduce to you.
Jabaliyeh  Dome is a stone structure with an octagonal plan with many arches. There are no walls or fences around this historical monument, and if you go to the east of Kerman and towards the mountains of Sahib al-Zaman, it will show itself to you from a distance.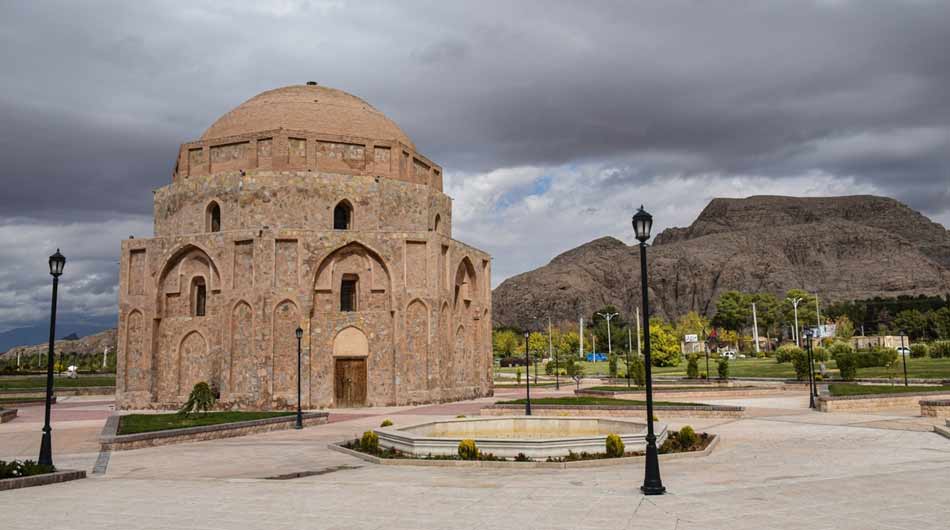 If you have only seen the Jabaliya Dome in photos, it may not seem very big to you, but this building is about 18 meters high, almost the size of a four- or five-story building, and has an area of ​​400 meters. One of the things that have made the dome of Jabaliya stand tall and strong for so many years is the strange materials used in its construction.
There is a green area and colorful flower gardens around and around the Jabaliya dome; in spring and summer, you can use the shade of cypress and pine trees due to the scorching sun of Kerman.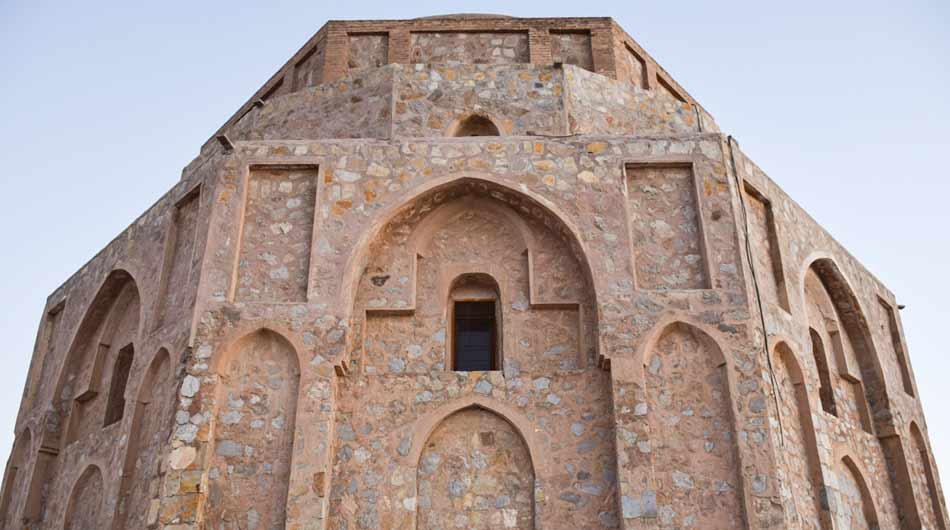 There are a lot of stories about this dome, and it is not clear precisely who and in what year laid the first clay for the construction of this dome, but with a bit of precision in the Sassanid architecture of this building, one can make guesses.
Another hidden secret about Jabaliya Kerman's dome is this building's purpose.
After all these years, no one knows what exactly this building was built for and with what purpose. Some suggested that the Jabaliya dome was used as a fire temple and a place of worship for Zoroastrians, and later one of the famous Zoroastrians was buried there.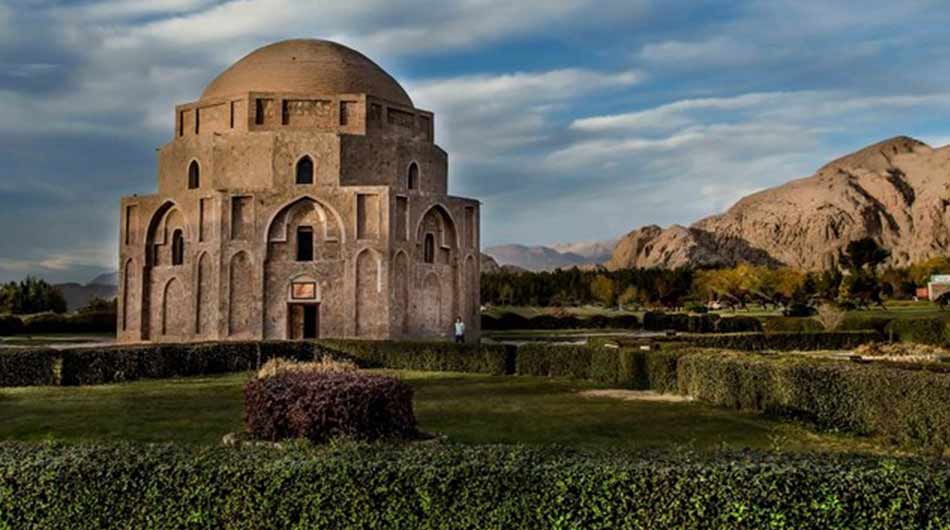 Others have said that Jabaliya Dome was built by the Mongols and was used as a Buddhist temple.
The case is that many inscriptions were discovered during the repair and restoration of the dome of Jabaliya Kerman. One of the oldest and most valuable inscriptions that came down to us from the 5th century and the Seljuk period is the "Thunderbolt Stone", which is written in Kufic script.
In addition to the inscriptions, there are several tombstones from different historical periods with the names of famous people in the dome of Jabaliya Kerman. One of the tombstones belongs to Mirza Agha Khan Kermani, the son of Ahmad Ali Khan Kermani, the author of the book "History of Kerman Waziri", who traced himself to the Qarakhtais of Kerman.
Tags:
Dome of Jabaliya Kerman
,
dorna gasht
,
Dornagasht
,
Historical palace
,
iran attractions
,
Iran city tour
,
iran daily tour
,
Iran luxurious hotels
,
Iran private tour
,
iran tour
,
iran tour operator
,
Iran tour packages
,
Iran tours
,
Iran travel agency
,
Iranian tour operator
,
iranparadise
,
Jabaliya Dome
,
Jabaliyeh historical Dome
,
Kerman province
,
landscape
,
Nature
,
tour agency
,
tour operator
,
tour package
,
travel agency
,
travel company
,
travel to iran
,
trip to iran
,
درنا گشت
,
کرمان
,
گنبد جبلیه کرمان