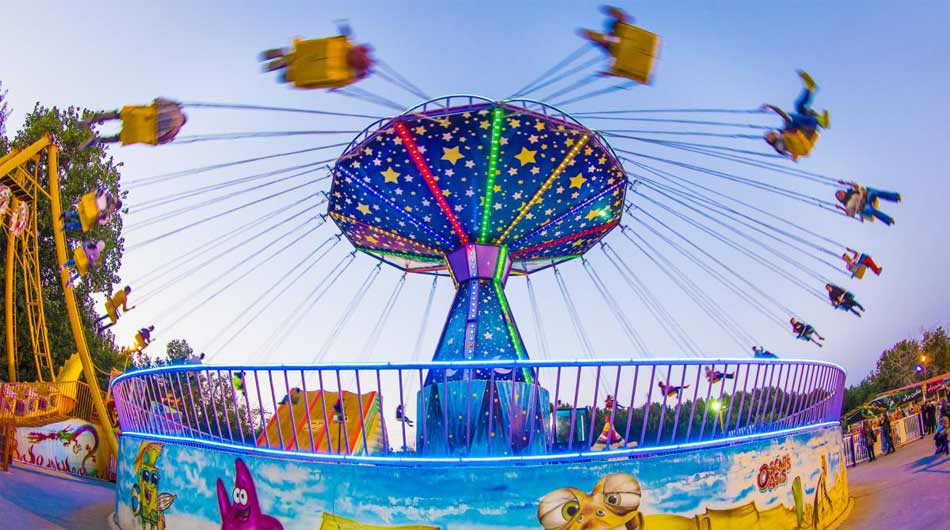 Isfahan's Thrill Seekers The Best Amusement Parks to Visit
Attending an amusement park is a good opportunity for everyone to have fun from the bottom of their being, but the good news is that there are many amusement parks in different cities, and Isfahan is no exception due to its modernity. Throughout this city, there are many amusement parks and parks, and in this article, we will introduce some amusement parks in Isfahan.
1- Najwan Amusement Park, Isfahan The best amusement park in Isfahan
This amusement park is located in the large entertainment complex of Najvan, which is located in northwest Isfahan, and it has more than thirty different games. After visiting places such as the bird garden and the reptile garden located in the Najwan recreation area, you can visit Najwan amusement park and complete your fun.
Among the attractions of this amusement park in Isfahan, we can mention the following playground equipment: Saba ship, children's train, trampoline, ship, dolphin slide, carousel, electric car, children's swing, adult swing, twelve-person swing, inflatable jumping, dominator, slide Castle, adult slide, children's frisbee, children's house, caterpillar, inflatable city, virtual reality, train-you, 5D cinema and some other exciting play equipment.
The visiting hours of Najvan amusement park are from 5 to 11 pm
Address of Najwan amusement park in Isfahan, Habibollahi highway, Suhrvardi Square, Najwan forest park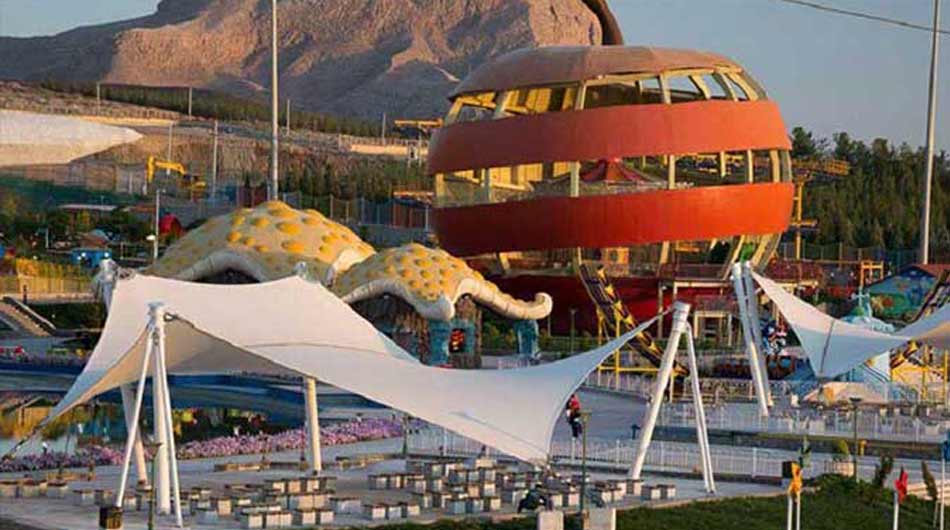 2-City of Dreams amusement park in Isfahan
Dreamland amusement park or the City of Dreams of Isfahan, which is the largest amusement park in Isfahan, is built in two parts, indoor and outdoor. In the outdoor section, you can have fun with things like space engines, UFOs, baby rallies, projet, anti-aircraft, big swings, big roller coasters and small roller coasters, little worms, jet skis, rotating arm, carousel, and merry-go-round… The indoor section of the City of Dreams amusement park includes five other sections, such as the special effects hall, computer game hall, space travel, upside down city, and underwater world.
One of the attractive parts of the City of Dreams amusement park is playing with water guns in a two-story building with the sound of music that will entertain you for several hours. Other facilities of this Isfahan game city include restaurants, coffee shops, hotel revolving restaurants, sports halls, swimming pools, etc., which are located in a large space. There is also a karting track in the vicinity of this amusement park.
The address of Shahrabazi Royaha, Isfahan, at the beginning of Isfahan East Ring Highway, after Roshan Dasht, before reaching the Islamic Azad University, Khorasgan Branch, behind Meuh and Tara Bar Square, Isfahan.
The working hours of the City of Dreams in Isfahan are from 17:00 to 24:00 in the summer and from 09:00 to 19:00 in the winter.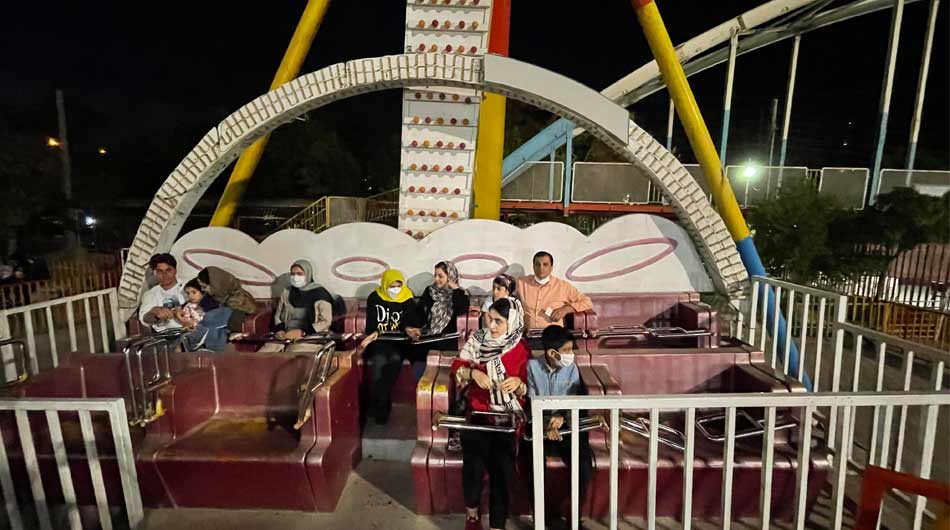 3-Mallek Shahr amusement park
Malek Shahr amusement park is the oldest amusement park in Isfahan. This amusement park currently has many game equipment, among which are children's and adults' electric cars, Saba ship, a carousel, ship, virtual reality games, games of chance, the ladder of effort, children's train, ball pool, horror hut. And the carousel pointed.
Malek Shahr amusement park also has several buffets, restaurants, and coffee shops, and it also has a lake where you can ride a boat. There is a bus stop in front of the amusement park and the Malek Shahr metro station is also very close to it, which makes going to this place very convenient and easy.
Address of Malek Shahr Amusement Park, Isfahan, Malek Shahr, West Baharestan St
Mallek Shahr Amusement Park is open every day from 5:00 PM to 12:00 AM.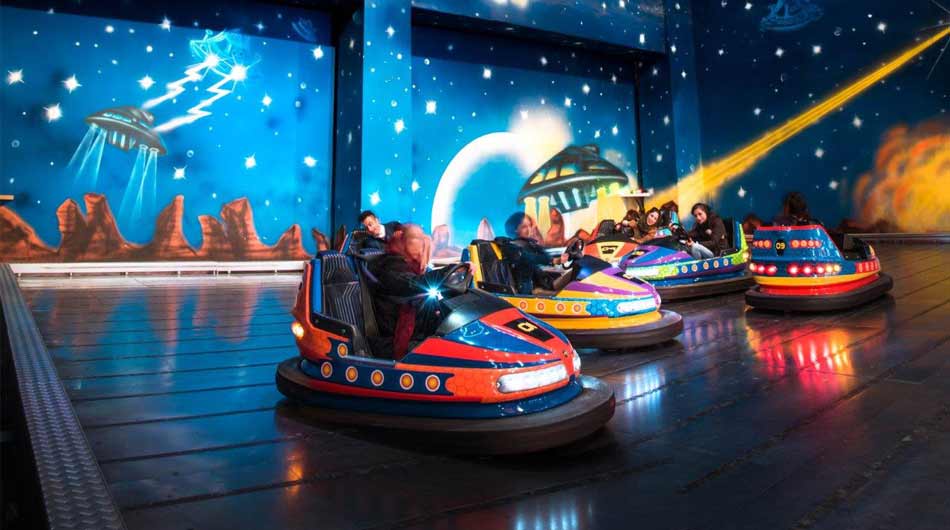 4- Galaxy of Wonders amusement park in Isfahan
Galaxy Ajaib Amusement Park is the largest indoor amusement park in Iran, which is located on the third floor of Iran's largest commercial complex, City Center Isfahan. This amusement park in Isfahan, which has many play equipment, attractive design, and modern atmosphere, is also known as City Center amusement park for this reason. Some of the games and entertainments of Galax Ajaib amusement park, some of which are designed for children and others for adults, including air hockey, carousel, camel riding mechanical game, bouncy castle, ball pool, space castle, trampoline, space train, space ship. , spaceship, technopop, somersault, shooting, electric cars for children and adults, several simulators, video games, virtual reality consoles, billiards, and 4 small bowling lanes.
There are several fast food, restaurants, coffee shops, toy stores, special rooms for birthday parties, make-up stalls, and a section for teaching driving and traffic rules to children in this Isfahan amusement park.
Address of Galactic Ajaib amusement park, Isfahan, Dastjardi highway, in front of Sepahan Shahr entrance, City Center commercial complex, 3rd floor
The working hours of Galaxy of Wonders Isfahan amusement park are Saturdays to Wednesdays from 16:00 to 24:00, Thursdays from 14:00 to 1:00 in the morning, and Fridays from 11:00 to 12:00.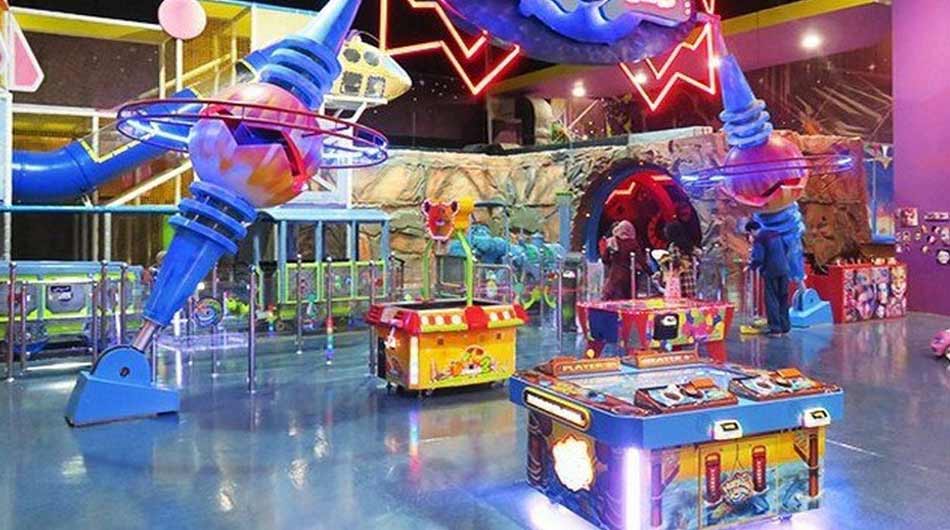 5- Isfahan wonder city amusement park
Shahr Ajaib Amusement Park is another indoor amusement park in Isfahan. The adult game section has Xbox game consoles, video games, electric cars, billiards, handball, air hockey, and ping pong. In the children's game section, there are games such as a carousel, inflatable slide, children's train, small merry-go-round, swing, etc.
A 4D cinema, a children's home for children under 3, and a happy hut where many parents celebrate their children's birthdays are among the other facilities of this Isfahan amusement park.
The address of Isfahan's wonderland amusement park is Hazarjarib St., the beginning of Dastjardi highway, Sefe terminal, negative floor 1
The working hours of this indoor amusement park in Isfahan are Saturdays to Thursdays from 2 pm to 11 pm, and on Fridays and holidays from 11 am to 11 am.
Tags:
about iran
,
City of Dreams amusement park
,
dorna gasht
,
esfahan province
,
Galaxy of Wonders amusement park
,
iran attractions
,
Iran city tour
,
iran daily tour
,
Iran private tour
,
Iran sightseeing tours
,
iran tour
,
iran tour operator
,
Iran tour packages
,
Iran tours
,
Iran travel agency
,
iran trip packages
,
Iranian tour operator
,
iranparadise
,
Isfahan
,
isfahan provimce
,
Isfahan wonder city amusement park
,
Isfahan's Thrill Seekers
,
landscape
,
Mallek Shahr amusement park
,
Najwan Amusement Park
,
Nature
,
tour agency
,
tour operator
,
tour package
,
travel
,
travel agency
,
travel company
,
travel to iran
,
trip to iran
,
بهترین شهربازی های اصفهان
,
درنا گشت
,
درناگشت
,
شهربازی شهر رویاها اصفهان
,
شهربازی شهر عجایب اصفهان
,
شهربازی ملک شهر
,
شهربازی ناژوان اصفهان
,
شهربازی کهکشان عجایب اصفهان