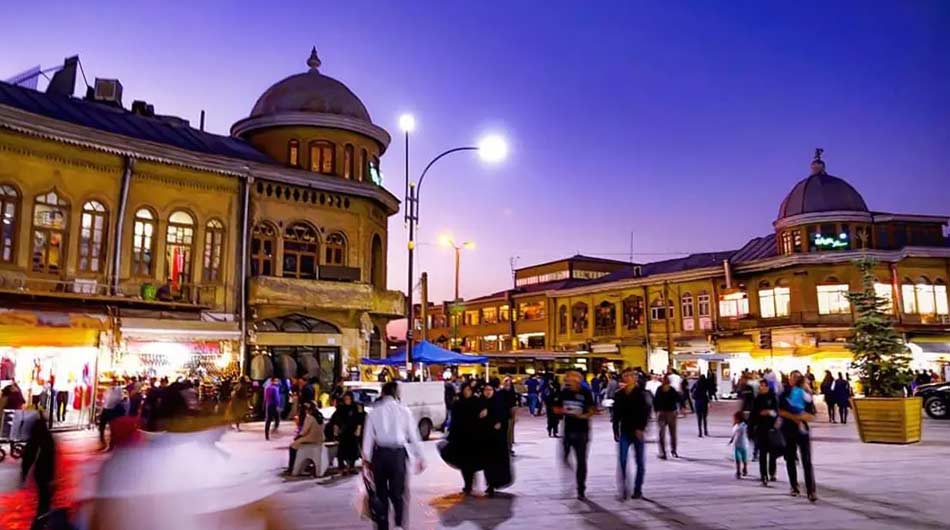 Nestled in the heartland of Iran, Hamedan, also known as Hamadan or Ecbatana in ancient times, is a city that bridges the gap between history and nature. As one of the oldest continually inhabited cities in the world, it boasts a rich historical heritage while also offering stunning natural landscapes that make it a must-visit destination for travelers. In this article, we'll take you on a journey through Hamedan's unique travel experience.
A Glimpse into Hamedan's History
Hamedan's history dates back thousands of years, with a legacy that has left its mark on the city's landscape. It was the capital of the Median Empire, one of the ancient civilizations of Iran, and later served as one of the summer capitals of the Achaemenid Empire under the rule of Cyrus the Great.
One of the city's most iconic historical sites is the Ganjnameh Inscriptions, which date back to the time of Darius the Great. These inscriptions are carved into the Alvand Mountains and provide a fascinating glimpse into the Achaemenid era. It's a testament to Hamedan's significance in shaping ancient Persian history.
Exploring Ancient Ecbatana
Hamedan's historical significance is further highlighted by its ancient city ruins. The city's historical core is believed to have been located on the modern-day Baba Taher Square, where you can find remnants of ancient Ecbatana, including the foundations of ancient buildings and walls.
But perhaps the most prominent historical site in Hamedan is the tomb of Avicenna, the famous Persian polymath and physician. Avicenna's contributions to medicine and philosophy are celebrated worldwide, and his tomb has become a place of pilgrimage for those seeking knowledge and inspiration.
Strolling Through Bazaar-e Khorshid
For a taste of local culture and a glimpse into Hamedan's daily life, a visit to Bazaar-e Khorshid is a must. This bustling bazaar is filled with vendors selling a variety of goods, from traditional handicrafts to local sweets and spices. It's a great place to interact with the friendly locals, sample delicious Iranian cuisine, and shop for souvenirs.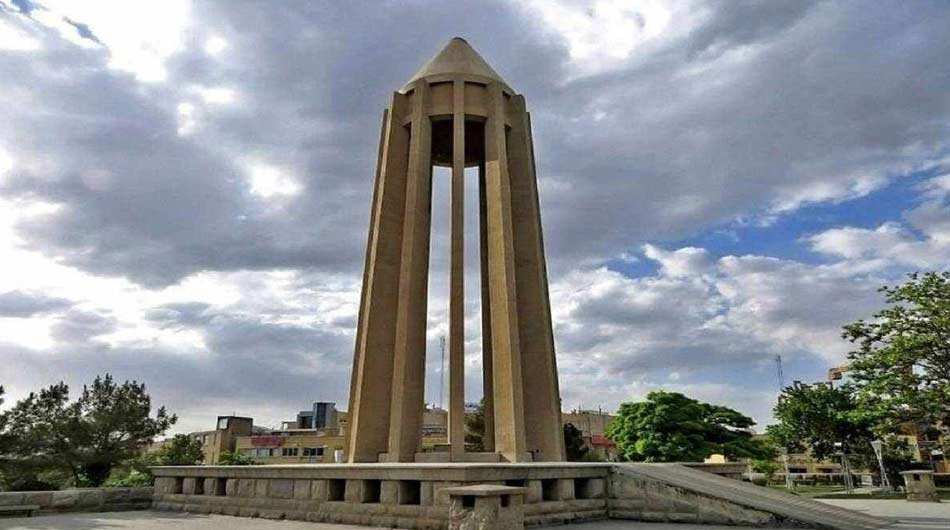 Hamedan's Natural Beauty
Hamedan isn't just a city steeped in history; it's also surrounded by stunning natural landscapes. The city's proximity to the Zagros Mountains means that it offers ample opportunities for outdoor enthusiasts. One of the best ways to experience Hamedan's natural beauty is by taking a trip to Mount Alvand.
Mount Alvand is a popular destination for hiking and trekking, offering breathtaking views of the city and the surrounding valleys. Whether you're an experienced hiker or just looking for a leisurely walk, there are trails suitable for all levels of fitness. Don't forget to bring your camera to capture the mesmerizing sunsets from the mountain's summit.
Ganjnameh Waterfall: Nature's Oasis
Just a short drive from Hamedan, you'll find Ganjnameh Waterfall, a hidden gem of natural beauty. Surrounded by lush greenery and framed by towering cliffs, this waterfall is a tranquil oasis that offers a refreshing escape from the city's hustle and bustle.
Hamedan's Timeless Charm
Hamedan's allure lies in its ability to seamlessly blend history and nature. It's a city where you can explore ancient ruins, pay homage to great thinkers, hike through picturesque mountains, and enjoy the warmth of its welcoming residents.
Tags:
Adventure holidays
,
Best time to travel to iran
,
best tour operator iran
,
Cultural sites of Iran
,
Ganjnameh
,
Ganjnameh Waterfall
,
Hamedan
,
Hamedan Attractions
,
Holiday in Iran
,
Iran
,
Iran Architectural
,
iran attractions
,
iran destinations
,
Iran sightseeing tours
,
iran Solo trip
,
iran tour
,
Iran tour packages
,
iran tourist attractions
,
Iran travel agency
,
iran travel expenses
,
Iran Travel Guide
,
Iran Travel Tips
,
must-visit Iran
,
persia tour
,
top tourist destinations
,
travel to iran
,
travelling to iran
,
trip to iran
,
vacation packages
,
visit iran
,
جاذبه های گردشگری همدان
,
درناگشت
,
همدان
,
گنجنامه