Hamedan (Hamadan) is one of the ancient cities in Iran offering several historical and natural attractions to world travelers. Many historians consider this city the capital of Iranian history and civilization. A trip to this city will introduce you to a collection of historical monuments of different periods such as Ecbatana Historical City, Ganj Nameh Tourist Resort Complex as well as natural wonders like Ali Sadr Cave, etc. The visit to the traditional Bazaar of Hamedan and a selection of local spices and souvenirs is also amazing.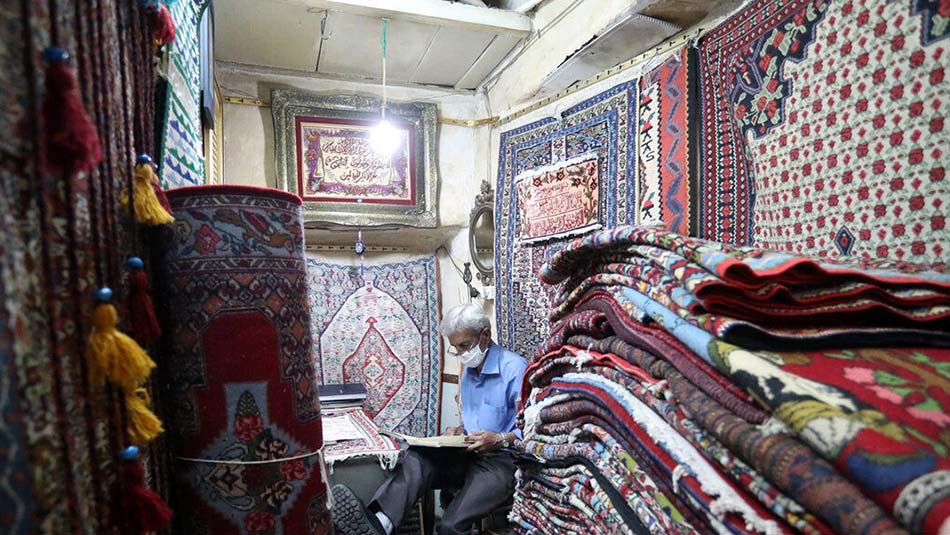 Hamedan's traditional bazar much like other cities' traditional bazars is a good place to walk around and of course enjoy the quality of its architecture. This place bazar was built during the Qajar era and in those time it was relatively booming. Due to Hamedan's geographical location and being located on the internal connecting routes and also being located on the path of the Karbala pilgrims its bazar boomed even more. This booming became even more during the Safavid era.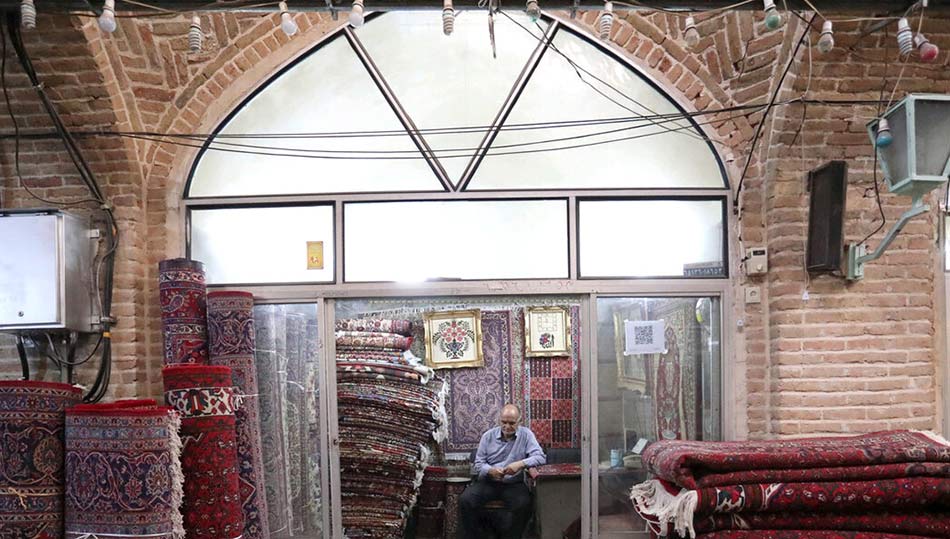 For the first time, historians of the 4th century AD mentioned Hamadan Bazaar in their writings. This is while some others attribute the Bazaar's early foundation to the Samanid era. In the past, merchants called Hamadan as Iran's warehouse due to its proper position. Also Hamadan's reputation for tanning of animal skins and making leather goods are famous.
It's is within the limits of the Baba Taher, Ekbatan and Shohada avenues. This bazaar comprises of 30 rows or sections of shops, each 'row' to do with a particular profession or trade. For example there are the confectioners, butchers, pea-roasters, tin-makers, book-binders, shoe makers and dealers in second- hand goods. These alleys have no ceilings, except for the one leading to the Jame' Mosque. This bazaar is made up of about 24 arcades that reveals its importance in the days gone by.
Hamedan's traditional bazar much like other cities' has a roof. Around the 70s (Solar) most of its roofs were removed, and the owners of the shops in order to expand their shops altered the bazar's original and authentic structure. Some of the shops in the bazar have been owned by affluent people.
For example Gheysarieh bazar (the current carpet seller bazar) was built by Mirza Kazem Maneshi Qajarieh behind the caravanserai (Mirza Kazem caravanserai) which now belongs to a couple of businessmen. And so have been built other line of bazars, such as Mootabkhaneh, Kafshdoozkhaneh, etc.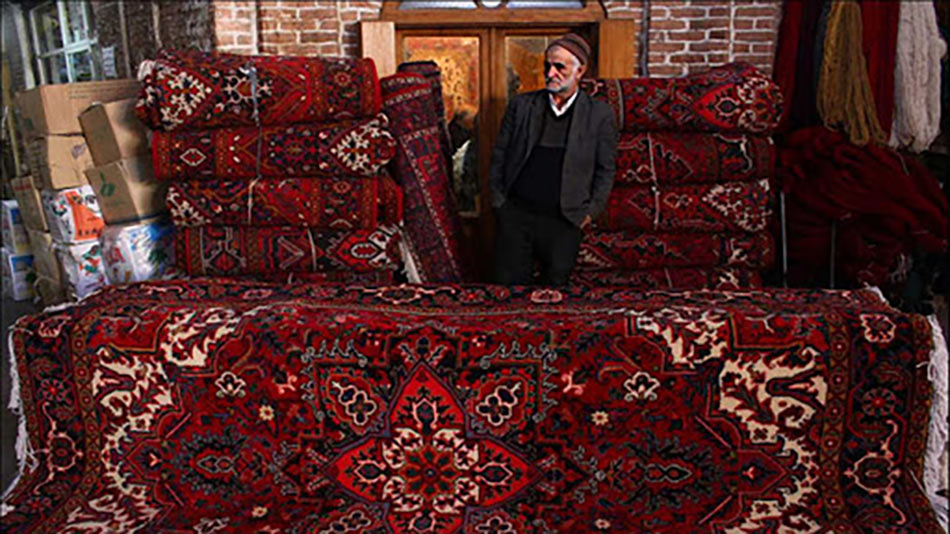 In this bazar, similar to the tradition of other cities' bazars, each line is specific for selling one type of item. Currently, some of these lines have lost this order. For example only the names of these lines have remained today: blacksmiths, sneaker makers, bow makers, mootabha, carpenters, jug makers, and bookbinders. Also other lines such as saddle makers, wheat grinders, cream sellers, and pea sellers had gained popularity.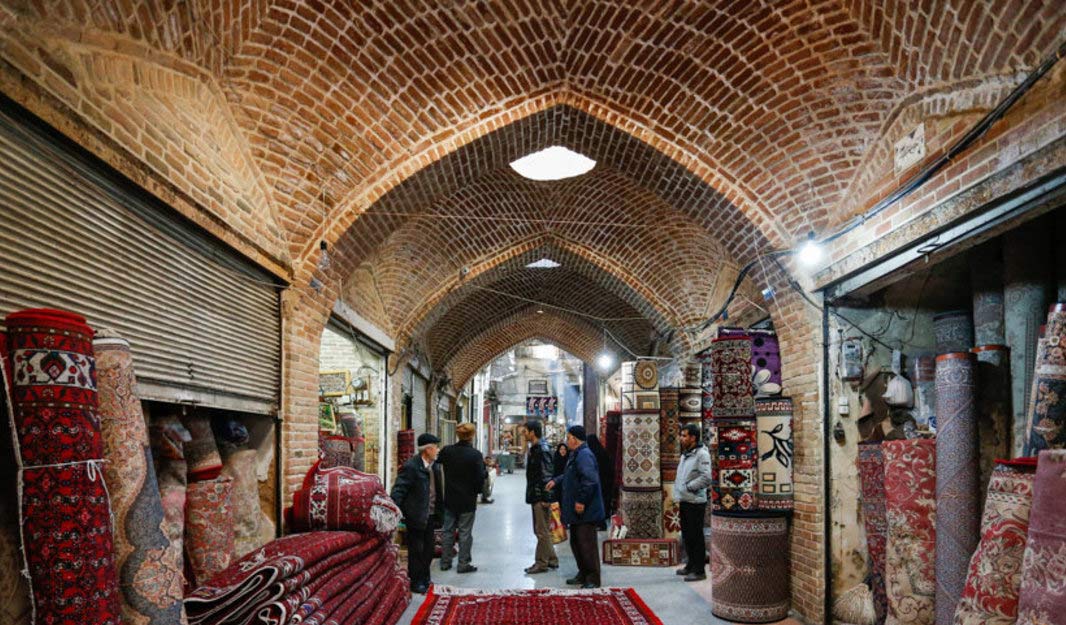 In Hamedan's traditional bazar much like other bazars there is a passageway. The passageway is more detailed at the intersection of several villages, the most famous of which are the Sargozar and Baghkhane. Caravansaries are large buildings that contain a large number of shops and are usually adjacent to or connected to the market and are considered as part of it. Most of the major caravansaries in Hamedan are relics of Qajar period.
Tags:
bazaar
,
bazar
,
Hamadān
,
hamedab bazaar
,
Hamedan
,
hamedan traditional bazaar
,
historical bazaar
,
historical-place
,
tour agency
,
tour operator
,
tour oprator
,
tour package
,
traditional bazaar
,
travel agency
,
travel company
,
بازار
,
بازار سنتی همدان
,
همدان