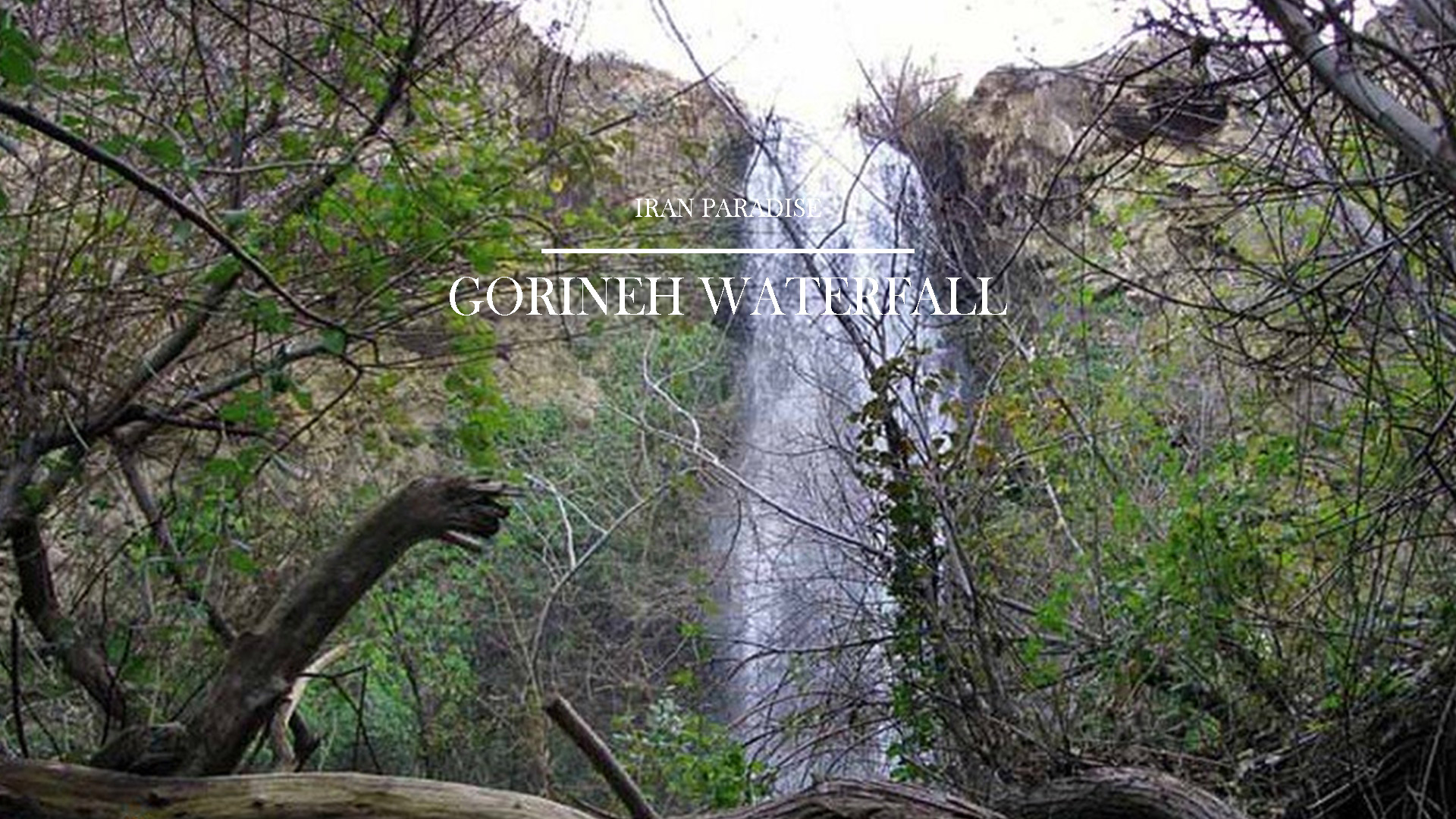 Neyshabur is one of the major cities of Khorasan Razavi Province in Iran with lots of tourist attractions. The turquoise in this city is very famous. The Mausoleum of Omar Khayyam (a Persian mathematician, astronomer, and famous poet) and the Mausoleum of Attar Neyshaburi (a Persian poet, mystic, and scholar) is in Neyshabur. In addition to historical attractions, you can find several natural attractions around the city, which are worth visiting and Gorineh waterfall is one of them.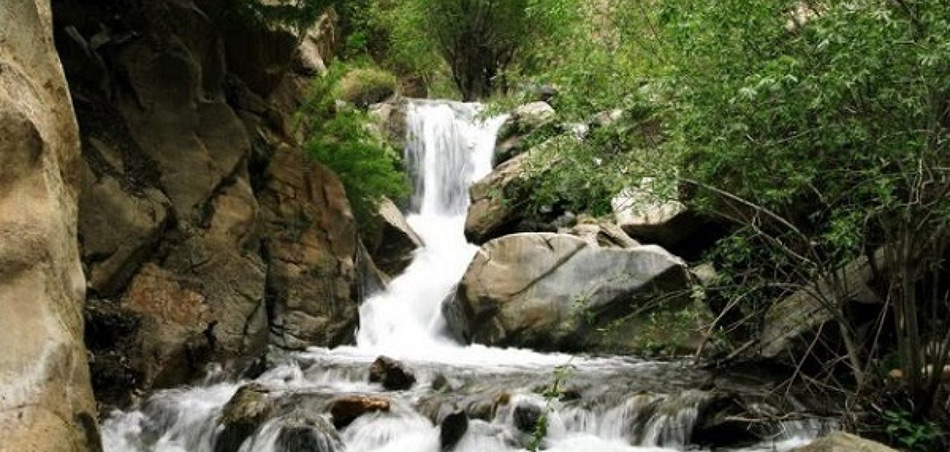 It is located 40 km northeast of Neyshabur in a beautiful and cheerful village with the same name. The lush gardens, beautiful landscapes and the river full of water made a spectacular view of this waterfall. This waterfall is one of Mashhad city's tourist attractions in a region named Baghrood. It is a lush green area full of apple, walnut and cherry trees. Baqrud is located in the foothill of Binalood mountain range in beautiful gardens, and a roaring river flows through it.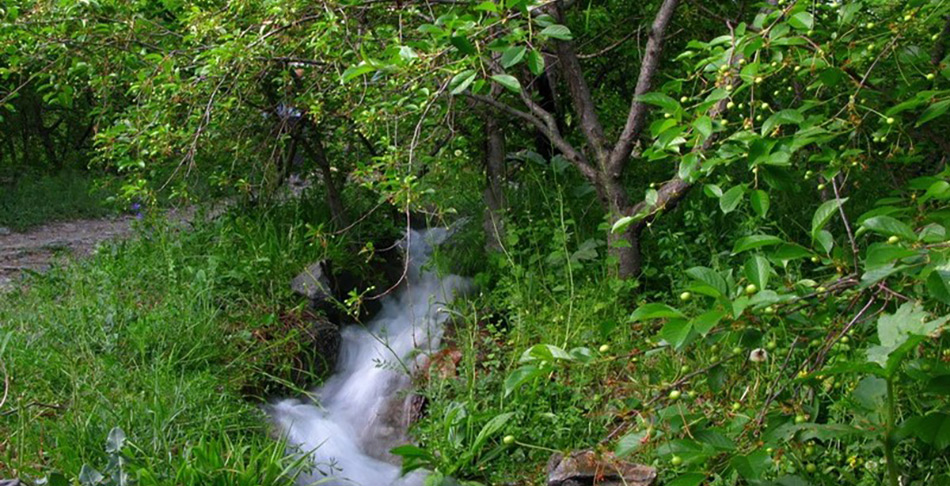 In order to get to the waterfall you should walk 1.5 km toward the north from the Gorineh village and after that you will arrive to a place which divides the river to northern and eastern parts. Going on the same path will get you to the waterfall. Climbing the great Ghooch Gard mountain which is 3000 meters high, is one of the tourist goals who come to the Gorineh village.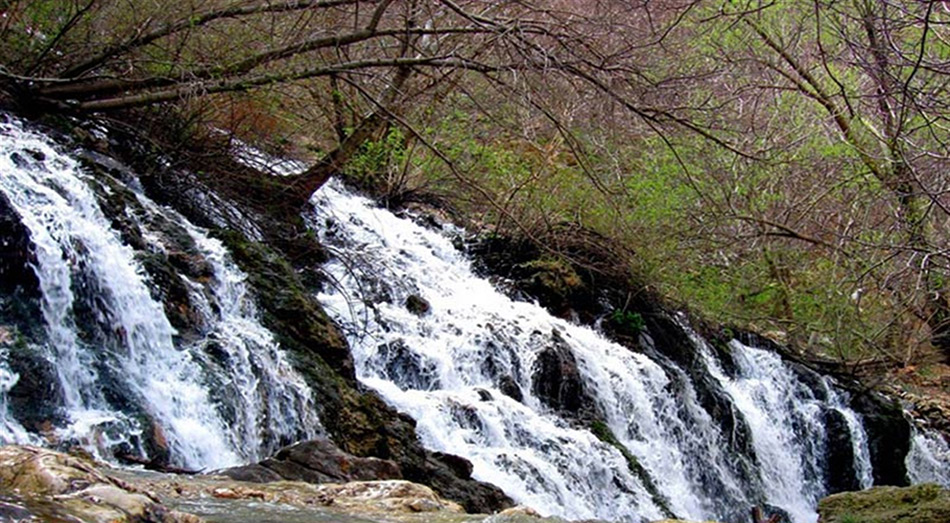 Chenaran County is another beautiful place near Gorine that is worth visiting for sure. It's just 3km from Gorineh village and it is the host of people from different tribes like Kurd, Fars, Turk and Khavari. Constructing the new city of Chenaran dates back to 1330s, when the sugar factory of Chenaran was established and the city formed around this building. Before that time the city was called Radkan that was a village in Tus city in the past and it is a part of Chenaran city at present. It includes two counties and five rural districts now. This region was related to Mashhad city before the establishment, therefore, it can be said that its history is linked to the history of Mashhad and Tus.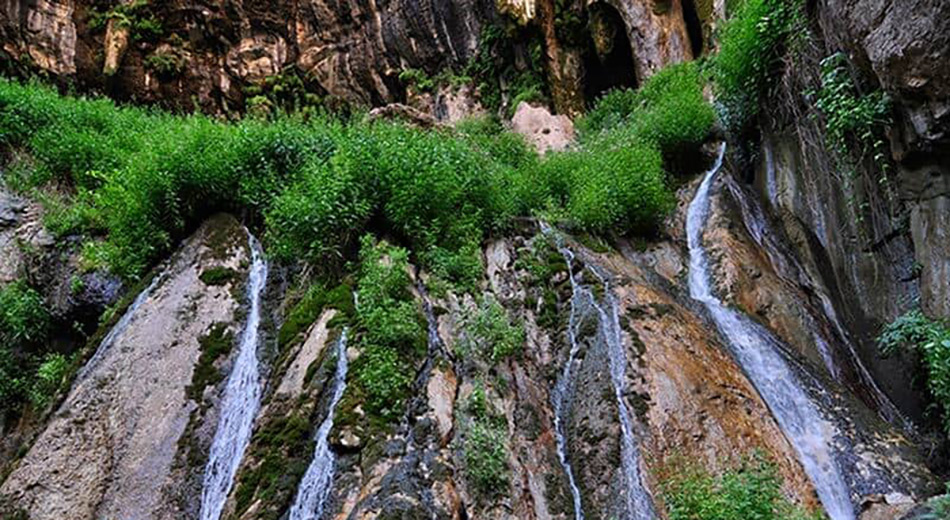 Chenaran County has an amazing waterfall called Akhlamad in a beautiful village with the same name. Akhlamad is a thousand-year-old village located in northeastern Iran, close to Mashhad, in Chenaran County. This summer country has become a popular tourist attraction thanks to its outstanding valleys, roaring rivers, fruit gardens and high waterfalls sitting on the foothills of Binalud mountain ranges. Geological surveys maintain that the Ammonite Fossils found in this place date back to the Jurassic era, 56 million years ago. Historically speaking, this charming region, walled by white limestone, sheltered the people during the Arab conquest of this region.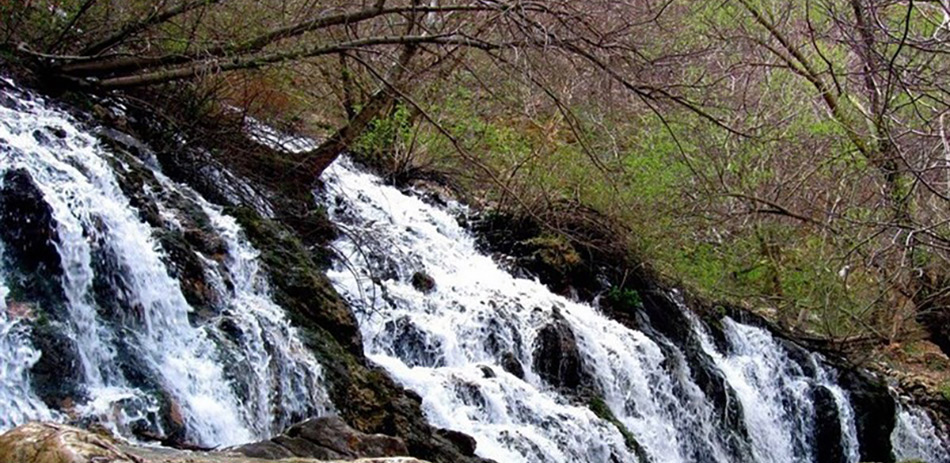 The snow covered high peaks of Binalud Mountain have been home to several waterfalls. The most scenic waterfall of the village is 40 meters high. One kilometer away from this waterfall, stands another 23 meters high waterfall while two other waterfalls stand above it. In winters, the frozen waterfalls provide a breathtaking scenery of an exciting site suitable for ice climbing.
Rivers and springs surrounded by opulent gardens also attract the crowd to this area. The high-rising rocky cliffs in this region, with the height of 200 to 300 m, are an equally appealing option. These cliffs are especially popular for rock climbing in Iran. Akhlamad is famous for its high quality fruits, specially apple and pear. Many locals and tourists come here to take advantage of the medicinal herbs, which are widely exported to other cities of Iran.
There is another beautiful waterfall in the area called the Baar waterfall. This waterfall is located among Binalood Mountains in a city with the same name and beautiful landscape. Mountains and walnut gardens surround the Bar waterfall, creating natural and unique landscapes.
Let's not forget about the Ghareh Soo waterfall which is another awesome place to visit. It comes from the almost black rock and deep, dark valley. Being 1250 meters higher than the sea level, Gharehsoo waterfalls is located 160 km to the north of Mashhad and 5 km to Kalat city. Gharehsoo is a mountainous area covered with trees. In order to get to Gharehsoo, one has to stop before the entrance tunnel of Kalat and drive for 4 km in Darehgaz road so that on the left side of the road you can see a road, which is 4 kilometers long, to Gharehsoo. After undergoing a 4km road, you confront Gharehsoo village and after 30 minutes walking along the river, you get to the beginning of the road to the waterfalls. This place has attracted a lot of tourists all throughout the year especially in spring and summer when the beautiful nature of the area is even doubled and thus makes a memorable day for tourists. Gharehsoo waterfalls in Turkish language means black waters. Because of the existence of black stones in the river, the river seems to be black when the water goes through it.
Tags:
Binalood mountain
,
Chenaran County
,
Ghareh Soo
,
Ghareh Soo waterfall
,
Gorineh
,
Gorineh waterfall
,
Khorasan Razavi
,
landscape
,
mountain
,
Nature
,
Neyshabur
,
river
,
tour agency
,
tourism
,
travel
,
travel agency
,
travel company
,
waterfall
,
آبشار گرینه
,
نیشابور