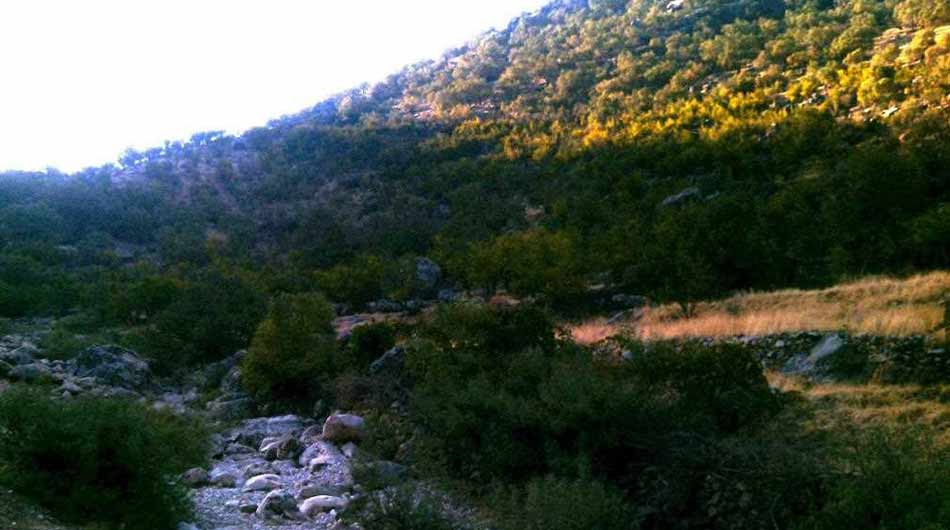 Leishter Dome
Lishter dome is one of the historical monuments of this region, which is located 30 km from Gachsaran in Lishter plain. This dome dates back to the seventh century and the Seljuk period. This historic dome, which has a square plan, appears as an octagonal geometry and then as a conical dome. This historical monument has been registered in the list of national monuments of Iran.
Tang-e Bashtak
Tang-e Bashtak  is a spiral and rocky path that has a wide width. This natural and spectacular attraction is located seven kilometers northeast of Gachsaran. Tourists can see stunning views of the unique and narrow cliffs in this spiral and rocky path.
Keyvan Leishter  Waterfall
Keyvan Leishter rocky waterfall consists of seven small waterfalls in a stepped manner. This waterfall, which overflows at the junction of the two rivers "valley Tang Darak" and "valley Sur", is located 25 km from Gachsaran in the Leishter area. This beautiful waterfall in the heart of nature with numerous ponds and pools has created a unique landscape.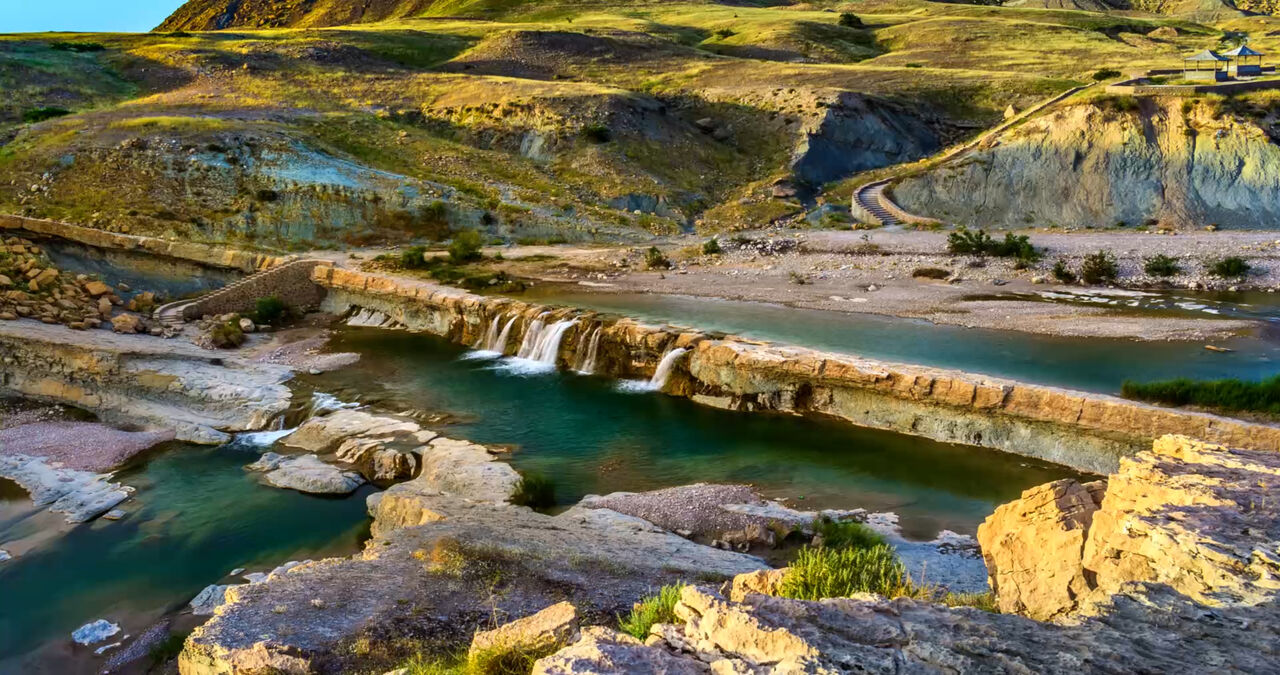 Dil village
One of the historical villages and sights of Kohgiluyeh and Boyer-Ahmad Province is the "Historic Village of  Dil  which has an altitude of 850 meters above sea level, has a delightful and pleasant climate in spring and mild and rainy in winter. This has made these two seasons the best time for tourists and travelers to visit this land. "Gonbad Gobar Dar Cherzoo," "Tang Asyab", "castle Borj," "Deh Bozorg," and "castle Shah Bahman" are among the historical monuments and tourist attractions of this beautiful and lush village that tourists and tourists can visit to visit. They travel to the village.
Ganj Banar Waterfall
Ganj Banar waterfall is located at the foot of Khayez mountain, seven kilometers north of Gachsaran. This waterfall, with a height of 30 meters, originates from several springs that have created a pleasant and beautiful environment.
Deje Soleiman
Deje Soleiman, located in the mountains of the same name, is said to have once been the residence of soleiman ibn Tahir Genaveh, one of the leaders of the    Qarmatian sect, and for this reason, it is known by this name. This fort, which is located between the heights, is one of the few impenetrable and stable Isma'ilism castles in the southern part of the country.
Tags:
Deje Soleiman
,
Dil village
,
dorna gasht
,
Dornagasht
,
Gachsaran sights
,
Ganj Banar Waterfall
,
iran attractions
,
Iran city tour
,
iran daily tour
,
Iran private tour
,
iran tour
,
iran tour operator
,
Iran tour packages
,
Iran tours
,
Iran travel agency
,
Iranian tour operator
,
iranparadise
,
Keyvan Leishter Waterfall
,
Leishter Dome
,
Tang-e Bashtak
,
tour agency
,
tour operator
,
tour package
,
travel agency
,
travel company
,
travel to iran
,
trip to iran
,
درناگشت
,
دیدنیهای شهرکرد
,
دیدنیهای گچساران