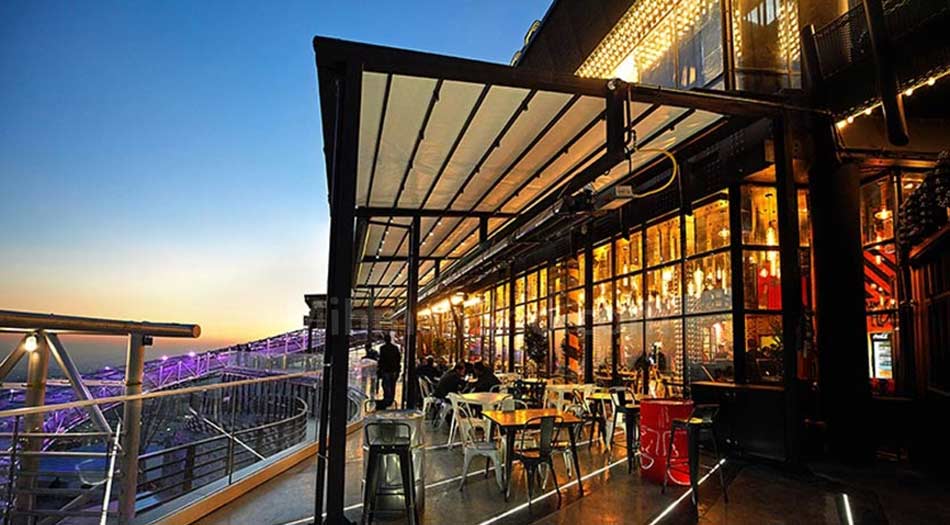 Fly Land Four Seasons Restaurant & Recreational Complex began its activity in the winter of 2019. In addition to providing exciting recreational amenities, Fly Land Food Park brings together a number of reputable food brands in an exciting and unique environment.
This amazing area is in Tehran city, the capital of Iran. Tehran is a cosmopolitan city, with great museums, parks, restaurants, and warm friendly people. It deserves at least a few days of your Iranian itinerary. The city can be roughly divided into two different parts – north and south. The northern districts of Tehran are more prosperous, modern, cosmopolitan and expensive while southern parts are less attractive but cheaper. Hugging the lower slopes of the magnificent, snowcapped Alborz Mountains, Tehran is Iran's most secular and liberal city. Spend time here – as you should – and you'll soon realise that the city is so much more than a chaotic jumble of concrete and crazy traffic blanketed by a miasma of air pollution. This is the nation's dynamic beating heart and the place to get a handle on modern Iran and what its future will likely be.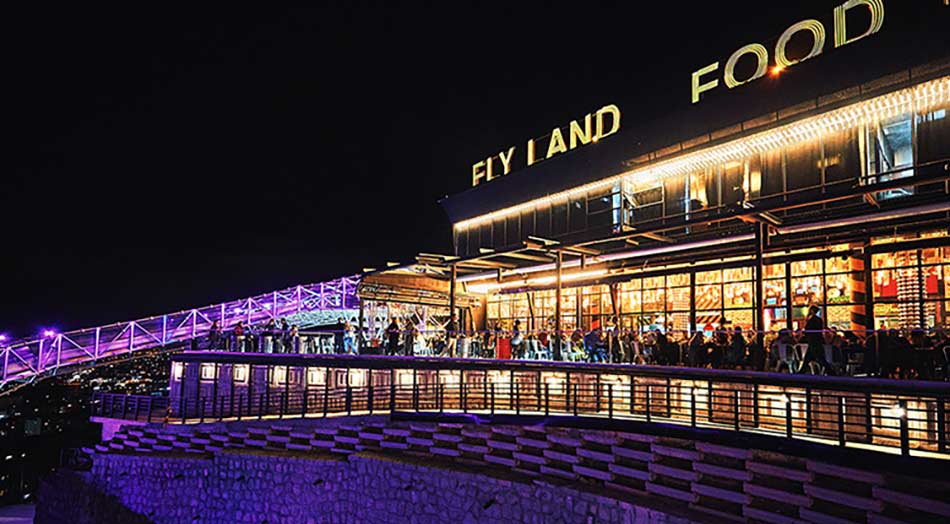 Why not try the recently opened Fly Land Food Park, a new eatery placed pretty much on top of the city! Situated in the Parvaz Park which was built several years ago, the restaurant is a welcome respite from the hustle and bustle of the city. Opened in winter 2019, the complex situated at the very top of Saadat Abad Boulevard has several different restaurants on offers from classic street favourites like liver and doner to more mid-range foods like pasta.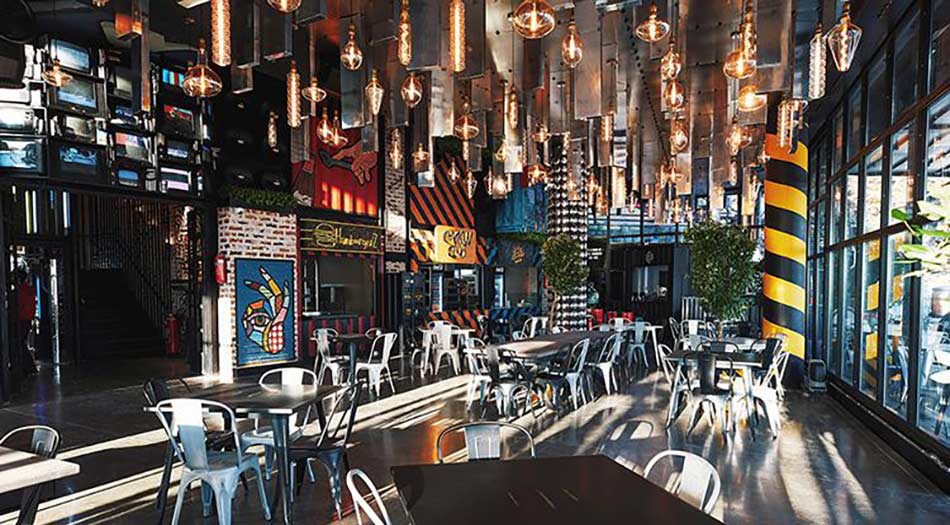 By offering a variety of different eating venues, the complex hopes to entertain foodies with their range of delectable feasts. Seating is both indoors and outdoors, with slides situated around the site for adults and children to have fun. Fly Land Food Park is a collection of fine Iranian and international food brands with delicious flavors and excellent quality.
In addition, this complex's café bar serves a variety of hot and cold beverages, desserts and pastries to dear guests. By offering a variety of cuisines, providing a beautiful and unique environment, its pleasant outdoor terrace with a magnificent view of Tehran, as well as numerous recreational and exciting amenities, Fly Land Complex marks memorable and unique experiences for dear guests. Fly Land welcomes dear visitors and guests daily from Noon to 23:45.
Take your time to have fun in Tehran because exploring this fascinating metropolis will transport you on a journey through more than 250 years of Iranian history – from the glittering Golestan Palace and the adjacent Grand Bazaar to the beautiful Azadi Tower and the notorious former US embassy. Then there are the city's many excellent museums and serene gardens. In such places, as well as in contemporary cafes, traditional teahouses and on the walking trails in the mountains, you can relax and enjoy all that's good about Tehran.
A combination of factors make Tehran a pleasant place to visit: The dry climate which is constantly cool (at least in the evenings), the proximity of the mountains, the parks and gardens where flowers blossom all through the year, the alleys of trees in the avenues or even smaller streets, and even the water that runs down from the upper city along deep and wide gutters which look like small rivers during spring. The Alborz range to the north of Tehran, which hosts the highest peak in Iran, provides fantastic conditions for ski lovers in the winter. In winter, the mountain hotels and ski-clubs at Shemshak, and Dizine are full several days a week. Some specialist skiers consider the snow value in northern Tehran to be some of the best in the world.
Tags:
Fly Land Food Park
,
Fly Land Park
,
FlyLand
,
landscape
,
Nature
,
Parvaz Park
,
Tehran
,
Tehran city
,
tehran province
,
tour agency
,
tour operator
,
tour package
,
travel agency
,
travel company