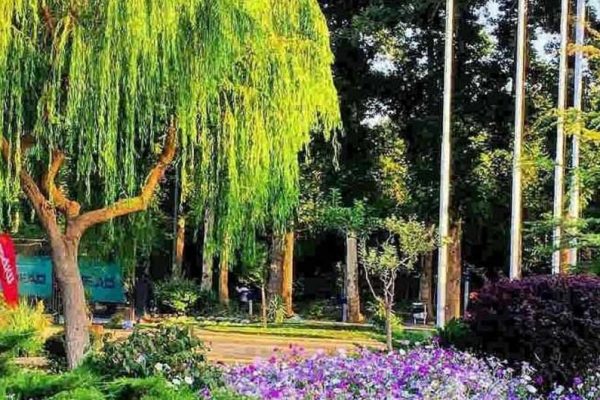 This magnificent garden is one of Karaj's most beautiful, especially in the spring and summer, and it continues to attract visitors. Previously, the number of garden trees, particularly fruit trees, was extremely high. Unfortunately, the garden's size has been reduced from 130 to 300 hectares due to various constructions, to the point where no one remembers its glory days. But one of the architectural wonders of the garden is that 100 years ago when the Conqueror Garden was built, the trees were planted in a way that envisioned the wide streets of today.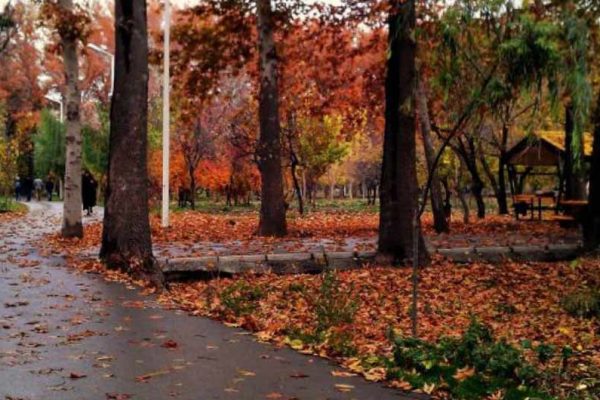 Although the conqueror garden of Karaj is no longer as large, massive, and even green as in the old days, still the people of Karaj and its capital know it as one of the eight parks in the world and one of the largest, most popular and most beautiful green spaces in Karaj. This old garden offers a variety of amenities, amenities and lush nature to tennis enthusiasts, athletes, hikers, and anyone concerned about fresh air.
If you enter the lush garden of the conqueror right away from the pollution of Karaj or other cities, your day will be made. I won't be able to ignore Fateh Garden's nature, which has the freshness of the north if I forgive all of its recreational facilities. I said this before you wrote this article because I assumed the conqueror of Karaj's garden would have at least one tree or a few flowers and plants, but I had no idea it was as beautiful as a forest.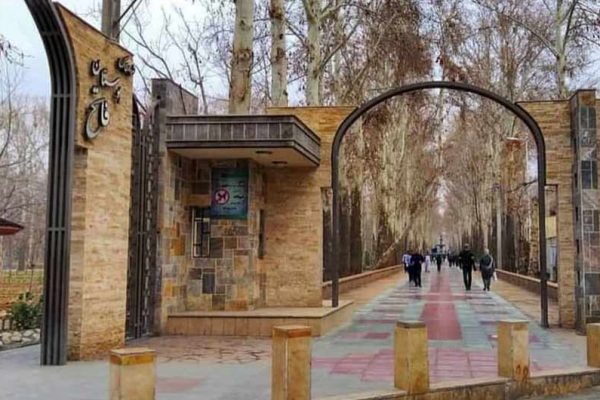 1- Karaj Tennis Park
First of all, I must say that this garden is located next to the Jahanshahr International Tennis Complex with 8 sports fields and a field.
Having read the previous sentence, you probably think that in addition to the amenities of Bagh Fateh, you can also use the adjacent tennis court with a capacity of more than 1000 to 1200 people, which has been able to create a recreational and entertainment environment for the general public.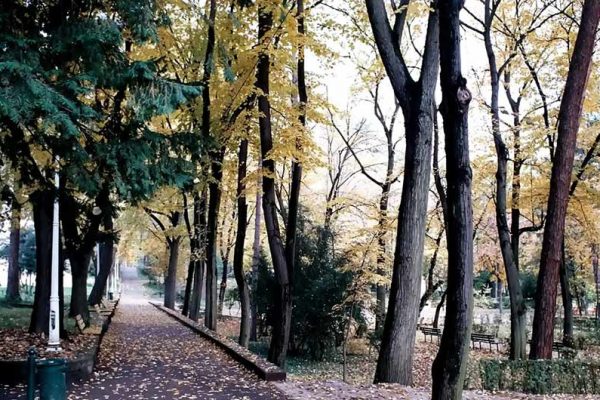 2- Book a cottage
One of the most exciting features of Fateh Garden is the presence of a book hut in it. So you can enjoy reading books in the heart of the garden in addition to fun, hiking, sports and leisure with friends.
3- Sports facilities
Other sports facilities of Fateh Garden in Karaj include basketball and volleyball. Diverse and quality sports facilities that such a park does not seem unlikely. All in all, Fateh Garden is suitable for sports and hiking.
Tags:
Alborz
,
Alborz Province
,
Fateh Garden
,
Fateh Garden of Karaj
,
iran attractions
,
Iran city tour
,
iran daily tour
,
Iran private tour
,
iran tour
,
iran tour operator
,
Iran tour packages
,
Iran tours
,
Iran travel agency
,
Iranian tour operator
,
iranparadise
,
Karaj
,
Karaj city
,
landscape
,
Nature
,
tour agency
,
tour operator
,
tour package
,
travel agency
,
travel company
,
travel to iran
,
trip to iran
,
باغ فاتح کرج