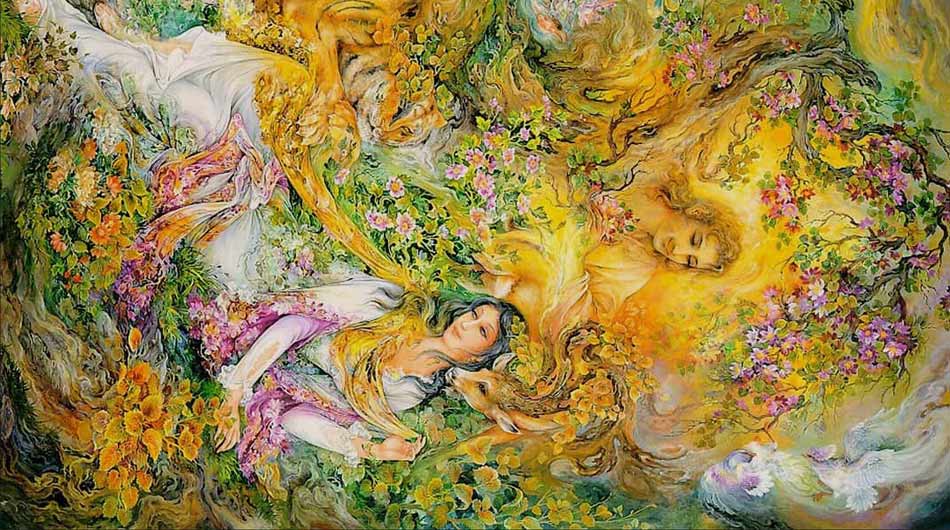 Iran is the birthplace of many famous artists in different fields. To remember the value of their works and efforts in keeping the Persian culture alive, there are many museums and cultural centers built under their names. One of them is Farshchian Museum of Sa'dabad Complex in Tehran belonging to the prominent painter, Master Farschian.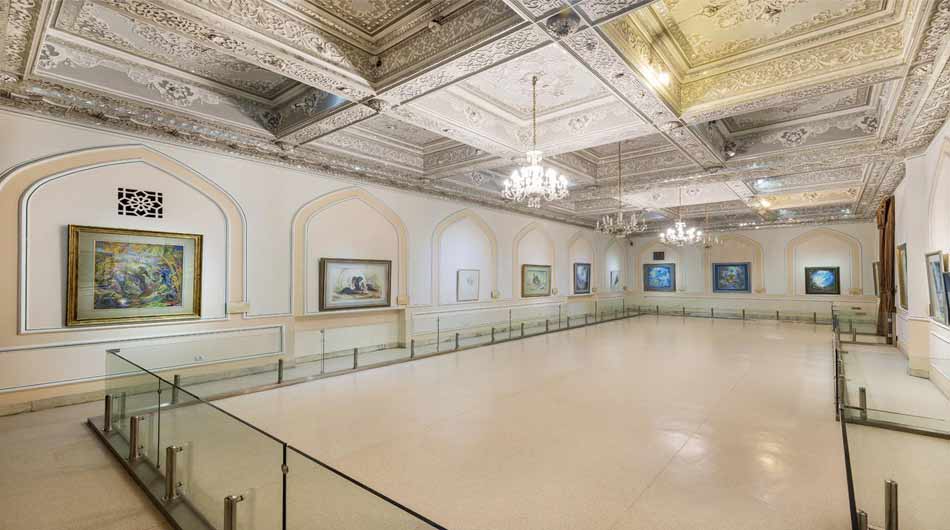 Master Mahmoud Farshchian was born in the city of Isfahan on January 24, 1930. His father, a rug merchant, was an art aficionado who instilled a love for the arts in his son. Young Mahmoud showed an interest in arts quite early in life and studied under the tutelage of Haji Mirza-Agha Emami and Isa Bahadori for several years. After receiving his diploma from Isfahan's high school for the fine arts, Farshchian left for Europe, where he studied the works of the great Western masters of Painting. Consequently, he developed an innovative artistic style with universal appeal.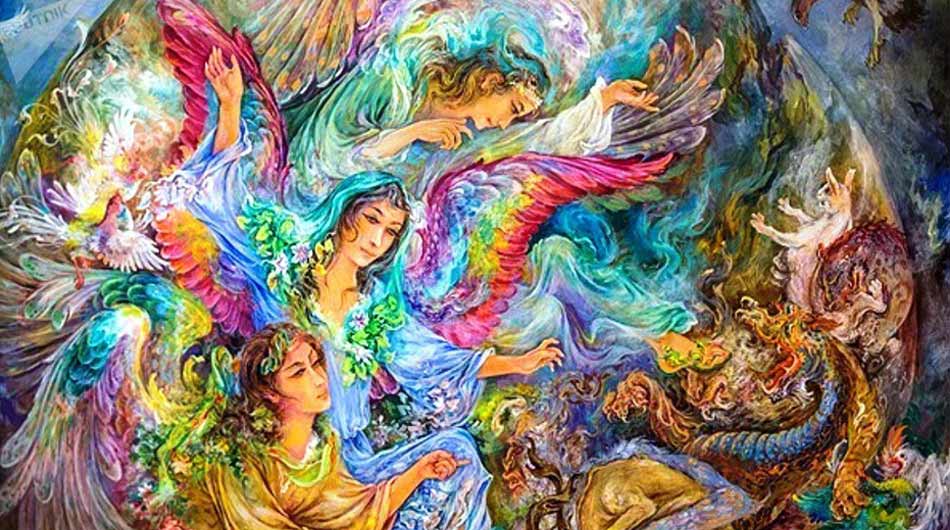 Unveiled in 2001, The Farshchian Museum sits nestled in the central gardens of Sa'd Abaad Palace located in Tehran, Iran. It is surrounded by various other museums exhibiting historical art and modern artworks. The various palaces are interspersed throughout the lush landscape of the complex, dating back to late Qajars and first Pahlavies. All have been restored and transformed into modern day museums.
While Farshchian's masterpieces have been hosted by numerous museums and exhibitions worldwide, the museum at Sa'd Abaad Palace is solely devoted to his work. Master Farshchian was awarded this museum based on his tremendous contributions in the world of art. Open 6 days a week to the public, it contains several galleries, which exhibit early and contemporary original works by Farshchian. Art student tour daily to study these originals also found in their art textbooks, while tourists from all over the world can now enjoy a firsthand viewing of these stunning works of fine art.
The museum is in a building belonging to Qajar dynasty and was later used by Reza Shah the king and his fourth wife as their residence for a short time. Farshchian Museum of Sa'dabad Complex was established in 2001 and hosts many visitors of the complex. The museum consists of more than 500 pieces of his paintings that are truly eye catching especially for those who are interested in the art of painting. By going there, you would enjoy not only the art pieces, but also the outer space of the building decorated with tall trees and a nice blue pool.
Line and color in the work of Farshchian vaguely echo the Persian painting of the Safavid era (17th century AD). Stuart Cary Welch, curator of Indian and Islamic art and famous scholar of Iranian studies at Sackler Museum, Harvard University, aptly says, "A look at Farshchian's work clearly indicates that his choice of sources of Iranian art evolved over time. While his early works were reminiscent of Reza Abbasi and his school, his later works were reminders of the works of Sultan Mohammad." Transcendence is the title of the present work to which Farshchian is making a reference, using the poetry of Rumi, to indicate the sublimity of mankind above and beyond minerals, plants, and animals. Mankind will surpass the earthly world when the body and soul transcend. Mankind is God's creation, and his spirit shall return to Him.
Tags:
Farshchian Museum
,
historical-place
,
Master Mahmoud Farshchian
,
Sa'dabad Complex
,
Tehran
,
Tehran city
,
Tehran Museum
,
tour agency
,
tour operator
,
tour package
,
travel agency
,
travel company