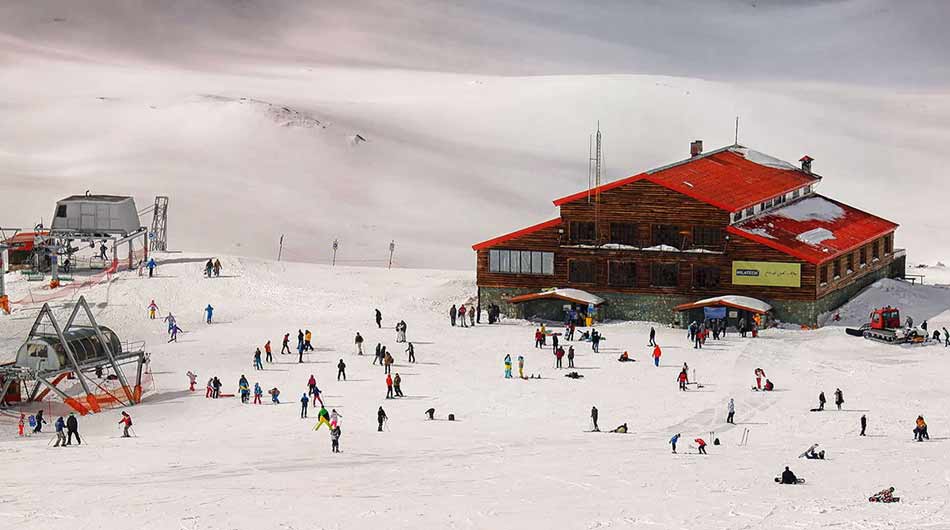 There is the possibility of the cable car in different regions of the country, including Tehran, Mazandaran, Hamedan, and Tabriz. Tochal cablecar was the first cable car in Iran; Namak Abroud, Ramsar, Lahijan cable, and Einali or Aoun Bin Ali cable are among the famous cable cars in Iran.
Tochal cable car
Tochal cable car is the first and oldest cable car in Iran, located in the recreational-sports complex of Tochal. The construction project of this cable car was started in 1974 by two French companies, Puma and the Austrian company Dopple Meyer, and was completed in 1978. After the Islamic Revolution, the completion and development of the resort cable car by Iranian engineers continued, and the three-cable line was built from stations five to seven.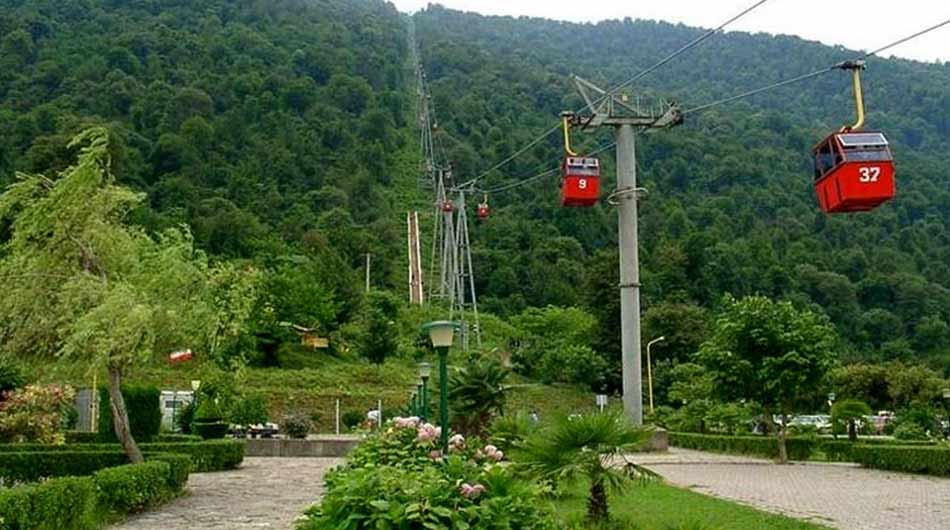 Namakabrud cable car
Namak Abroud cable car is one of the safest cable cars in Iran, in which no accident has occurred so far.
For more security, this cable car's lines are inspected daily. In the event of a power outage, a generator and an emergency motor perform a line evacuation operation, and the cable car systems automatically detect problems, so the cable car is sufficiently secure.
Ramsar cable car
The Ramsar cable car runs at a speed of three meters per second, a two-kilometer route to the summit of Il Milli in 12 minutes. This route has a breathtaking view and is one of Iran's most beautiful cable transmission lines. This line starts from the green roof beach building and passes through the coastal road, amusement park, car track, green tea farms, orange groves, and foggy forest, and finally reaches the top of the peak. Exciting and fun games are waiting for you here.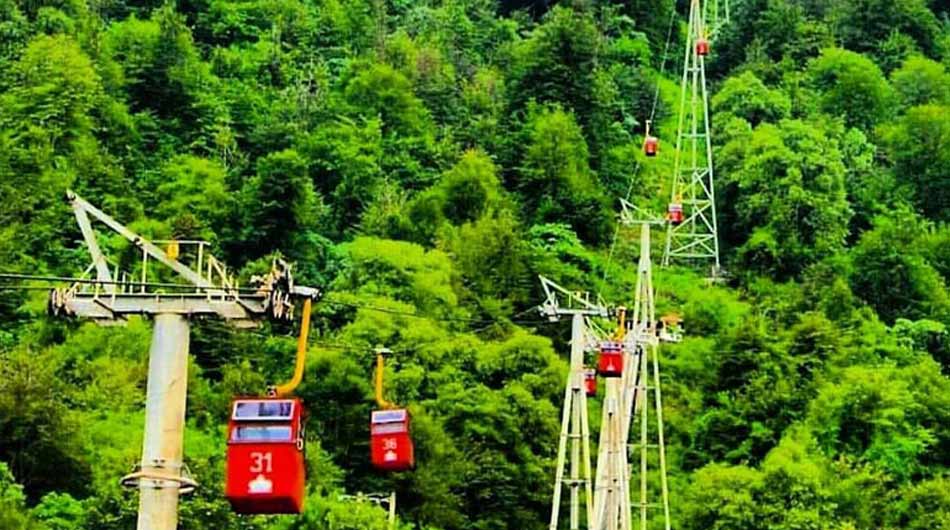 Lahijan Ahrar cable car
Ahrar Lahijan cable car is one of the modern cable cars in Iran and the first cable car in Gilan province, which is located in the green roof complex of Lahijan. One of the advantages of this cable car is its proximity to the center of the province, no time limit for return, and suitable height, which has a beautiful view of the Lahijan pool and the city.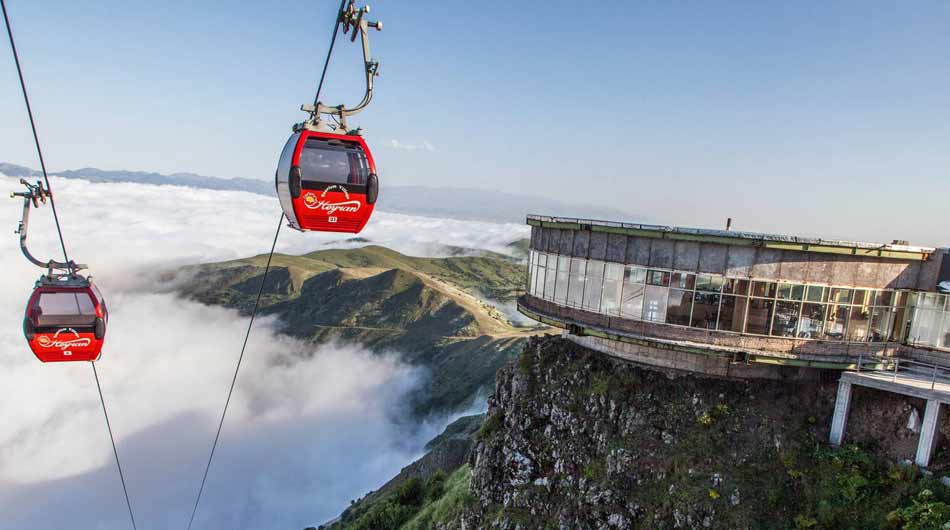 Heyran cable car
Hiran cable car has a fantastic view due to its location in a beautiful border area. This cable car overlooks the Caspian Sea, the city of Astara and the Heyran Heights from the east, the beautiful forests of Fandoghlo from the west and south, and the border cities of the Republic of Azerbaijan from the north. This line starts from Astara to Ardabil road in Hiran region and enters Ardabil Fandoghlo forest. Along the way, unique and unparalleled scenery will be in front of you.
Tags:
Ardabil
,
dorna gasht
,
Dornagasht
,
Famous cable car in Iran
,
Gilan Province
,
Heyran cable car
,
iran attractions
,
Iran city tour
,
iran daily tour
,
Iran private tour
,
iran tour
,
iran tour operator
,
Iran tour packages
,
Iran tours
,
Iran travel agency
,
Iranian tour operator
,
iranparadise
,
Lahijan Ahrar cable car
,
Namakabrud cable car
,
Ramsar cable car
,
Tochal cable car
,
tour agency
,
tour operator
,
tour package
,
travel agency
,
travel company
,
travel to iran
,
trip to iran
,
تله کابین توچال
,
تله کابین حیران
,
تله کابین رامسر
,
تله کابین لاهیجان
,
تله کابین نمک آبرود
,
تله کابین های معروف ایران
,
درنا گشت
,
درناگشت