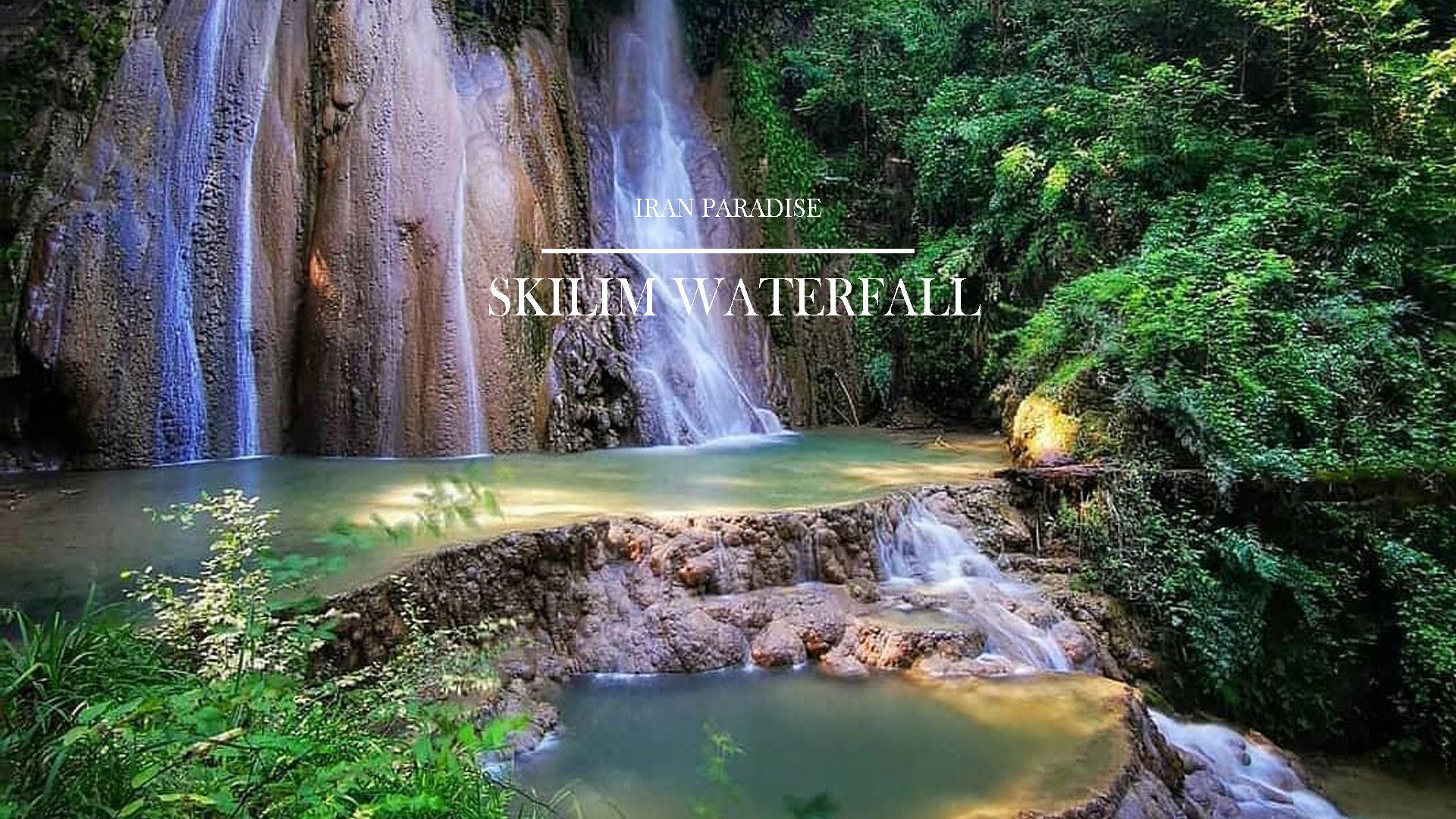 Eskilim waterfall in Savadkooh is one of Mazandaran's gorgeous tourist attractions which is in the middle of Lafoor Hirkani forests (caspian Hyrcanian mixed forests). Hirkani forests form a unique forested massif that stretches 850 km along the southern coast of the Caspian Sea. The history of these broad-leaved forests dates back to 40 million years, when they covered most of this Northern Temperate region. These ancient forest areas retreated during the Quaternary glaciations and then expanded again as the climate became milder.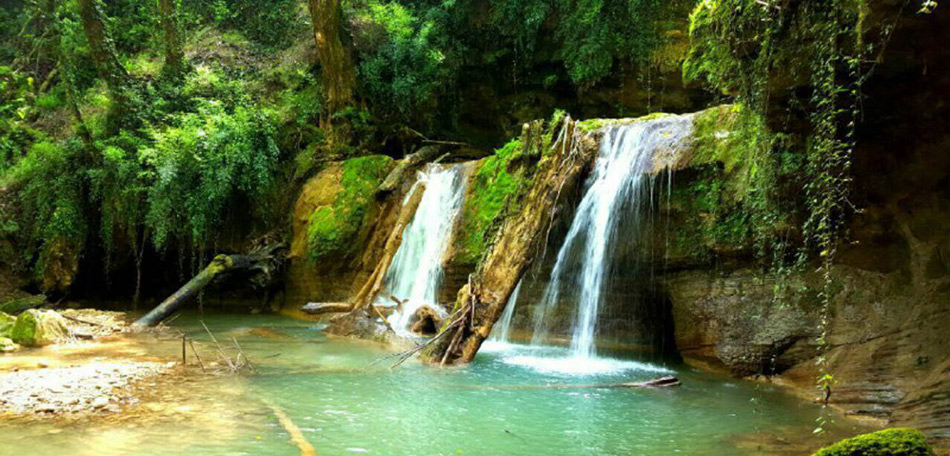 After passing Firuzkuh and Pol Sefid, you will reach Shirgah region. Way to the jungle is through way to Alborz dam. From Alborz dam, you need 2 hours of walking. Best season for traveling is spring. You can also travel there in summer and autumn, but in winters because of cold weather, we do not suggest that.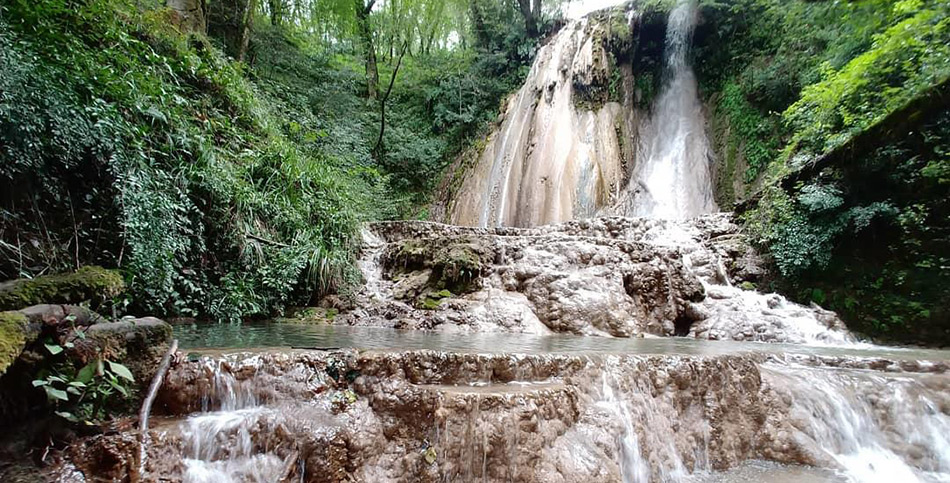 Lafoor jungle has loads of amazing sightseeing to offer. Fresh weather, waterfalls, rivers, and springs among dense forests have brought about dazzling scenes that attract many visitors to the region. The Hyrcanian forests of this region date back to 40 million years ago which is habitat to 80 kinds of plants, inscribed as natural world heritage by UNESCO.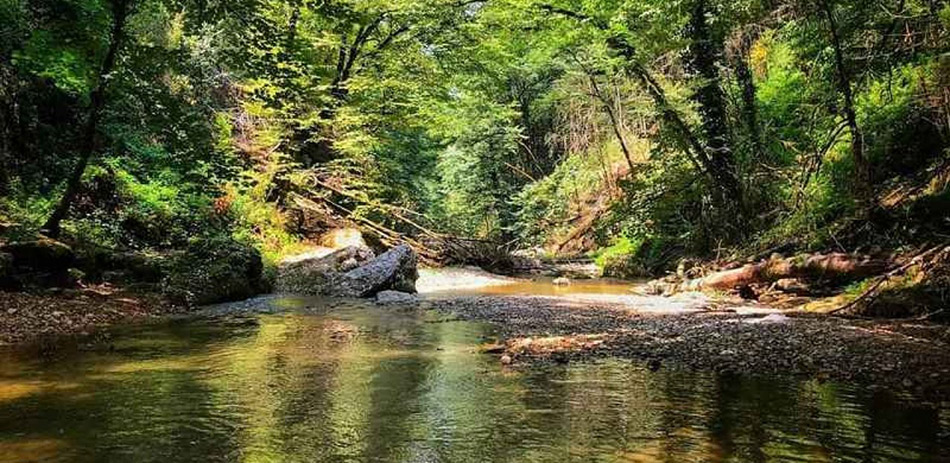 Eskilim waterfall is one of the most beautiful waterfalls of lafur forests which comes from a forest hill 1000 meters further. There are lots of amazing waterfalls and lakes between the hill and Eskilim river.
The waterfall has a height of about 32 meters and there are 200 calcareous little pools down of it in different sizes.  Lafoor is called the land of waterfalls because it has more than 84 small and big waterfalls. The area is especially recommended for adventurers who would love to experience a one night stay in the peaceful forests in a cozy hut. Other activities to experience in the region include hiking, trekking, biking, rafting, and kayaking in the river.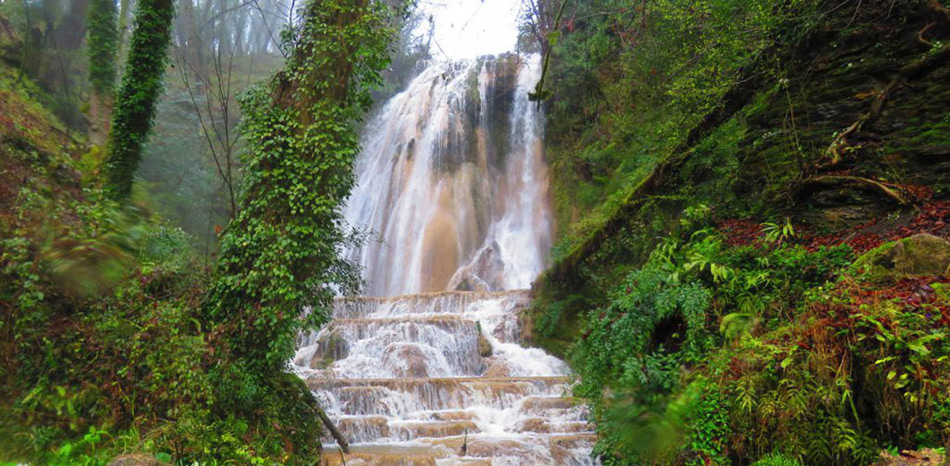 Don't forget to spend time hiking in the amazing Hirkani forests. The Hyrcanian Forests form a green arc of forest, separated from the Caucasus to the west and from semi-desert areas to the east: a unique forested massif that extends from south-eastern Azerbaijan eastwards to the Golestan Province, in Iran. The Hyrcanian Forests World Heritage property is situated in Iran, within the Caspian Hyrcanian mixed forests eco region.  It stretches 850 km along the southern coast of the Caspian Sea and covers around 7 % of the remaining Hyrcanian forests in Iran.
Hyrcanian forest contain the most important and significant natural habitats for in-situ conservation of biological diversity, including those containing threatened species of outstanding universal value from the point of view of science or conservation. It also contains superlative natural phenomena or areas of exceptional natural beauty and aesthetic importance.
It is outstanding examples in the record of significant on-going geological processes in the development of landforms and significant geomorphic or physiographic features. It is also outstanding example representing significant ongoing ecological and biological processes in the evolution and development of terrestrial, ecosystems and communities of plants.
Tags:
Eskilim
,
Eskilim waterfall
,
forest
,
journey
,
Jungle
,
landscape
,
Mazandaran
,
Mazandaran province
,
river
,
savadkooh
,
savadkuh
,
savadkuh county
,
tour agency
,
tour package
,
tourism
,
travel
,
travel agency
,
waterfall
,
آبشار اسکلیم رود