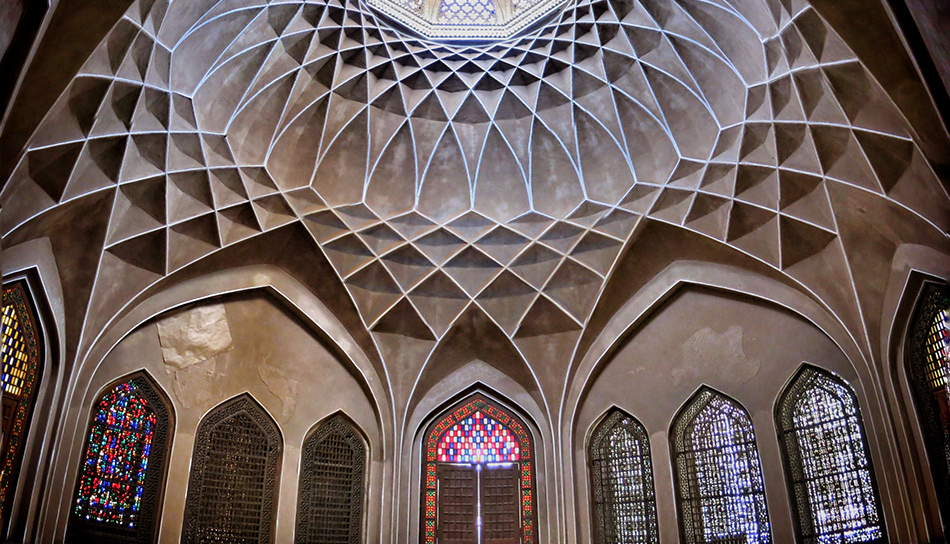 As a Persian garden, Dowlat Abad Garden is well-known for its high wind catcher. This garden is located in Chahar Menar (four Minarets) quarter in Yazd. Not only this garden is registered in the list of Iranian national heritage, but also it is one of UNESCO's World Heritage Sites. With about eight and a half meters height, its wind catcher is the abode highest one in the world. It should be mentioned that because of generations of adaptations to its desert surroundings, Yazd has a unique Persian architecture. It is nicknamed the "City of Wind catchers" from its many examples.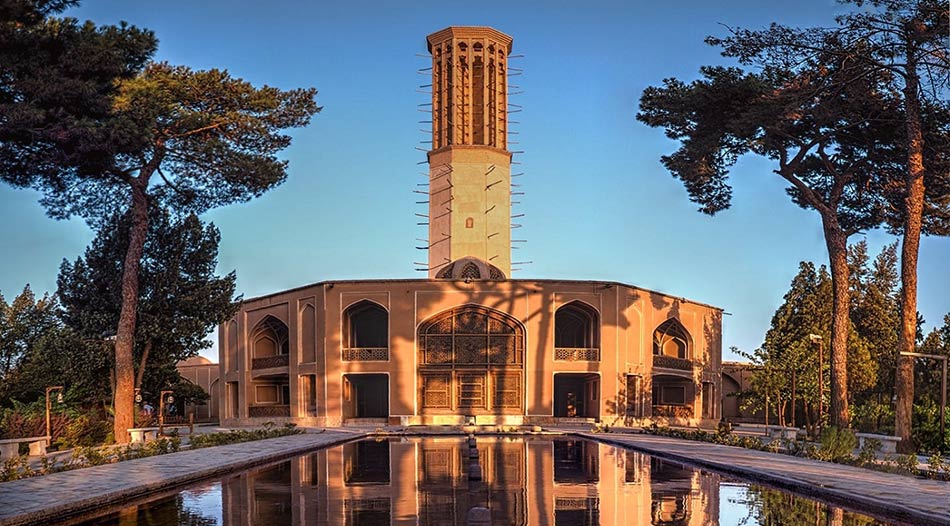 The main door to the garden opens in Shahid Rajaei Street and the other door in Dolat Abad Boulevard. You can also visit other nearby attractions in Yazd; Lari Ha House, Alexander's Prison, and Amir Chakhmaq Complex are some of these. To name some other attractions, we can mention Zoroastrien's Dakhmeh (Towers of silence), Rokn Addin Mausoleum, Markar Clock Tower, and Zoroastrian Fire Temple.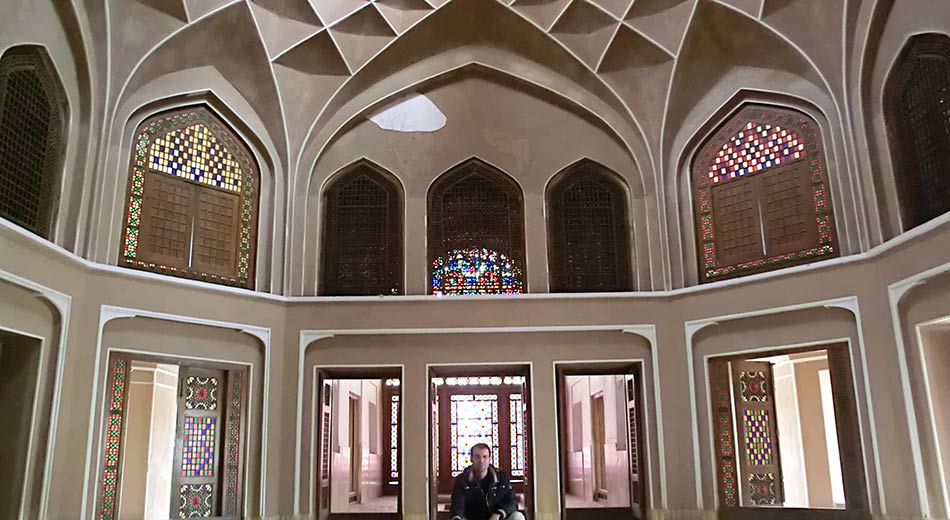 Like many other Persian gardens such as Eram Garden or Shazdeh Garden, Dowlatabad has also a long pool.  The pool is running through tall pine trees to reach the architecturally perfect mansion. The mansion is built based on an octagonal plan embracing an outstanding wind catcher (Badgir). The wind catcher is a Persian architectural element used to make natural ventilation in buildings located in arid areas. With a height of about 33 meters, the wind catcher of Dowlatabad is the tallest old wind catcher in the world.
This garden was built at the end of the Afsharid dynasty (1160 AH) by the founder of the Khans Of Yazd, Mohammad Taghi Khan Bafghi, known as the Grand Khan (khan is a title of unknown origin for a ruler). At first, he built a qanat (sixty five kilometers long) to transfer the water from Mehriz to Yazd and from Yazd to Dowlat Abad Garden. Including a collection of buildings, ponds, and fountains inside an area full of flowers and different trees, this garden was built and it covers seventy thousand square meters.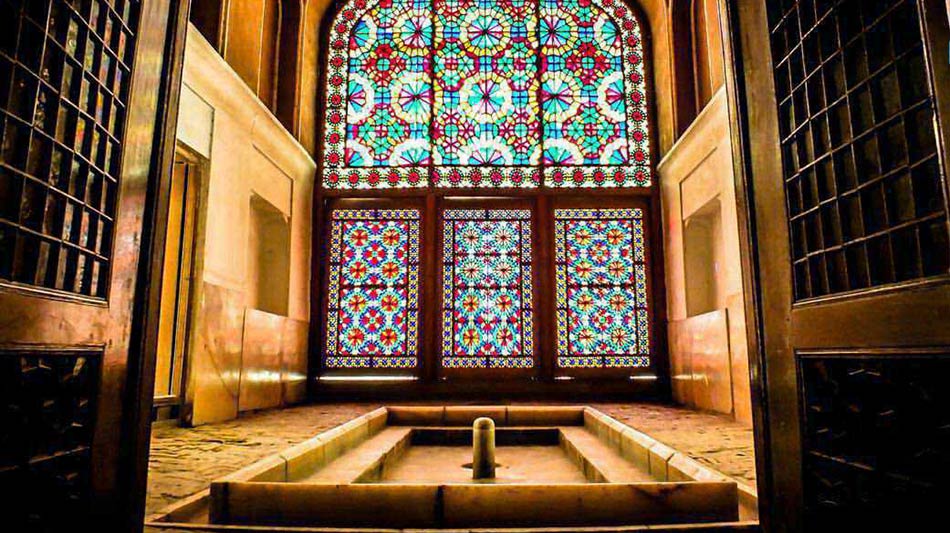 Located in front of the sunshine, Behesht Aeen (where it is like paradise) was the building for winter residency for the family. This building is in front of the vestibule and separates Andaruni (in traditional Persian residential architecture part of the house in which the private quarters are established) and Biruni (the parts which are not private). There exist the cherry and pomegranate trees on both sides of this area.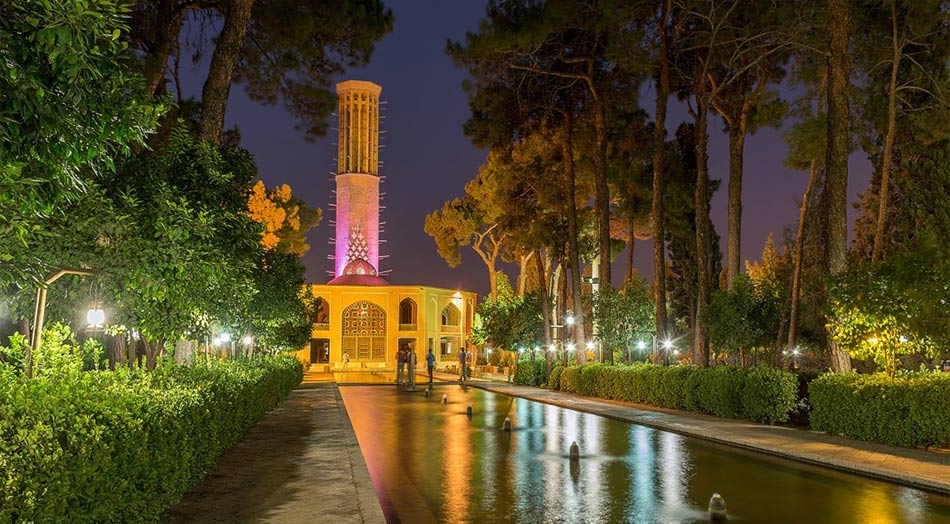 Dolatabad Garden is regarded as one of the sites worth visiting due to its landscape and rich architectural pattern which exemplifies the diversity of Persian garden designs that have evolved and adapted to different climatic conditions. Visiting this masterpiece of traditional gardens is indeed an exciting adventure journey. From a structural point of view, Dolat Abad Garden can be considered a garden-yard type and it is often affiliated with two gardens in Shiraz, Narenjestan Ghavam Garden, and Haft Tanan Garden. This association is due to their architecture that a garden is designed in the center surrounded by buildings and mansions. You can choose from a wide range of hotels and hostels if you want to stay near Dolat Abad Garden.
Tags:
Dolat Abad Garden
,
Dowlat Abad Garden
,
garden
,
historical garden
,
historical-place
,
tour operator
,
tour package
,
travel agency
,
travel company
,
Yazd
,
yazd province
,
باغ دولت آباد
,
یزد