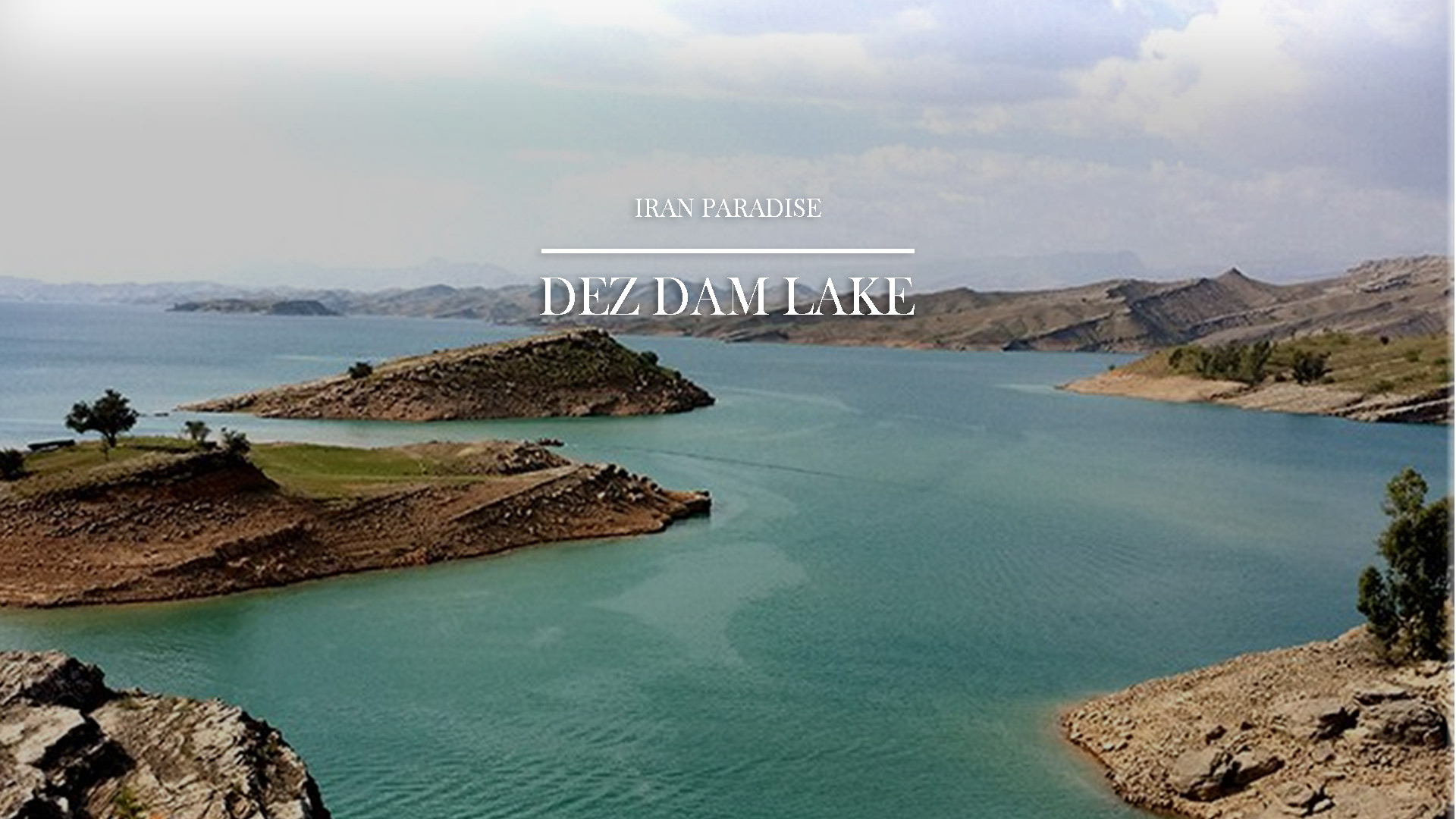 Dezful is a city and capital of Dezful County, Khuzestan Province, Iran, Located in an area with a history that extends back to ancient civilization. This city has lots of amazing tourist attractions and Dez dam lake is one of them.
It is one of the most beautiful lakes in Iran with an arch dam on the Dez river in the southwestern province of Khuzestan, Iran.
of Andimeshk. It was built between 1959 and 1963 with contacting an Italian consortium and is owned by the Khuzestan Water & Power Authority.
The lake of this huge dam provides a great scope for tourism exploitation and water sports facilities besides its beautiful landscape and sight-seeing areas which is behind the two mountains Shaydab and Tenguan, and has given a beautiful face to the Shahiyoun area.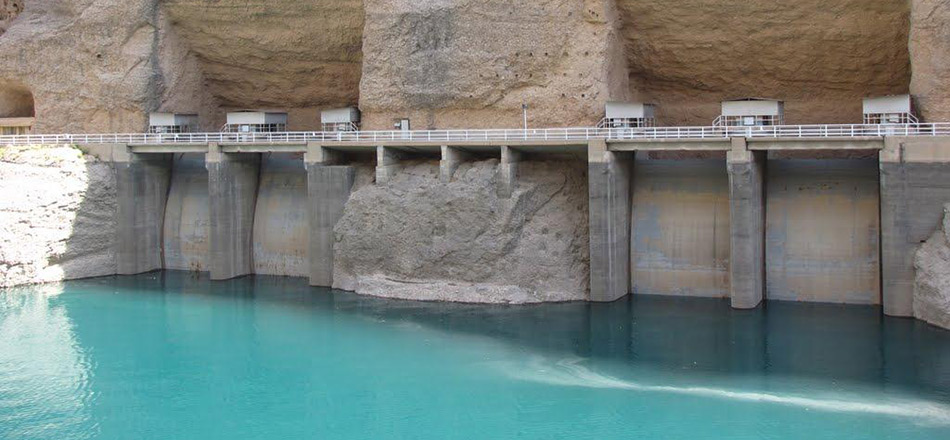 It has a depth of about 50 meters but depending to the rain it can be different during the year. One of the special features of this area is the existence of great valleys which gives an amazing view to the north of Aghajari county.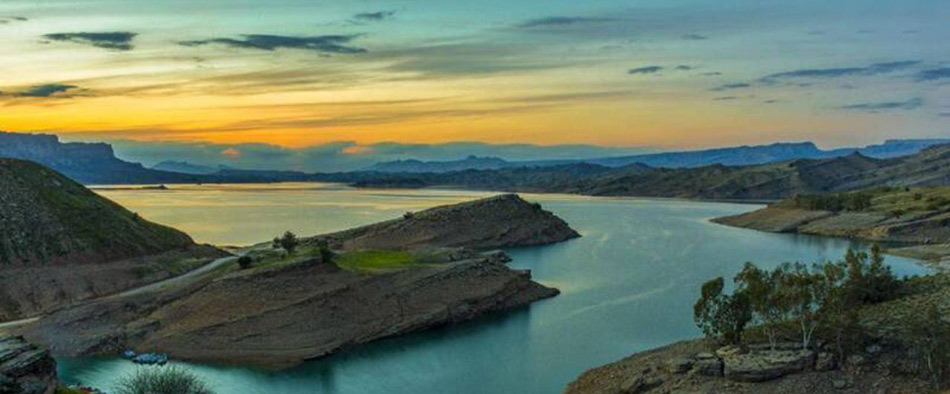 Being close to the Zagros mountains from north and Khuzestan plain from south, makes this area to have a various weather.
The existence of several small and large islands with a lot of trees and mountain almonds has given a special effect to the lake so that the great island of the middle of a lake with an area of ​​over 60 thousand square meters has created a beautiful landscape.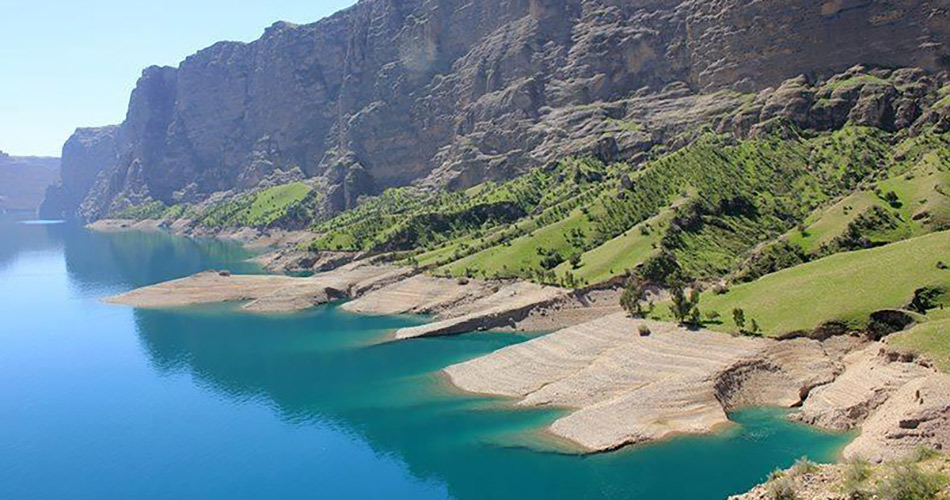 On the island, the wildlife has created beautiful trees, mountain almonds, clams and willows, as well as small animals such as foxes and rabbits, along with beautiful birds such as Taio and Quebec, and sea birds.
Due to its good geographical location and flatness of the land, the island has provided good conditions for the construction of recreational centers and tourist attraction to the region.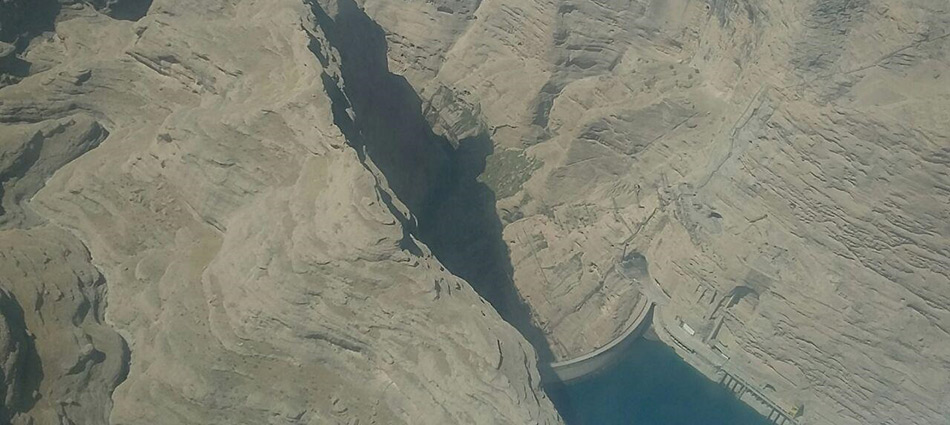 In this lake, all kinds of aquatic animals are grown, therefore in some seasons from the year it is a good place to fish. There are many types of fish like Rainbow trout, Crap and Shabout in this lake. The experience of spending the spring night under the starry sky of this area is an unforgettable memory.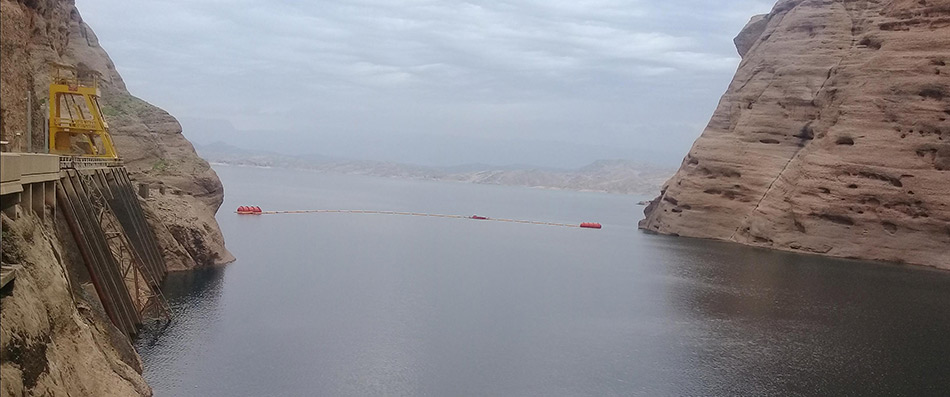 This lake has created a favorable environment for water sports such as sailing, skiing, swimming, even jumping from the top of rocks and more. Some people even bring the picnic stuff and enjoy the day by fishing and looking at the view.
Tags:
about iran
,
Andimeshk
,
Beautiful
,
beautiful mountain
,
beautiful place
,
best place
,
dez dam lake
,
dez lake
,
dezful
,
dorna gasht
,
Iran
,
Iranian tour operator
,
iranparadise
,
Khuzestan
,
Lake
,
lake dezful
,
Nature
,
Shabout
,
Shahiyoun
,
Shaydab
,
Tenguan
,
tour agency
,
tour package
,
travel agency
,
travel to iran
,
trip to iran
,
wonderful place Edit this post.