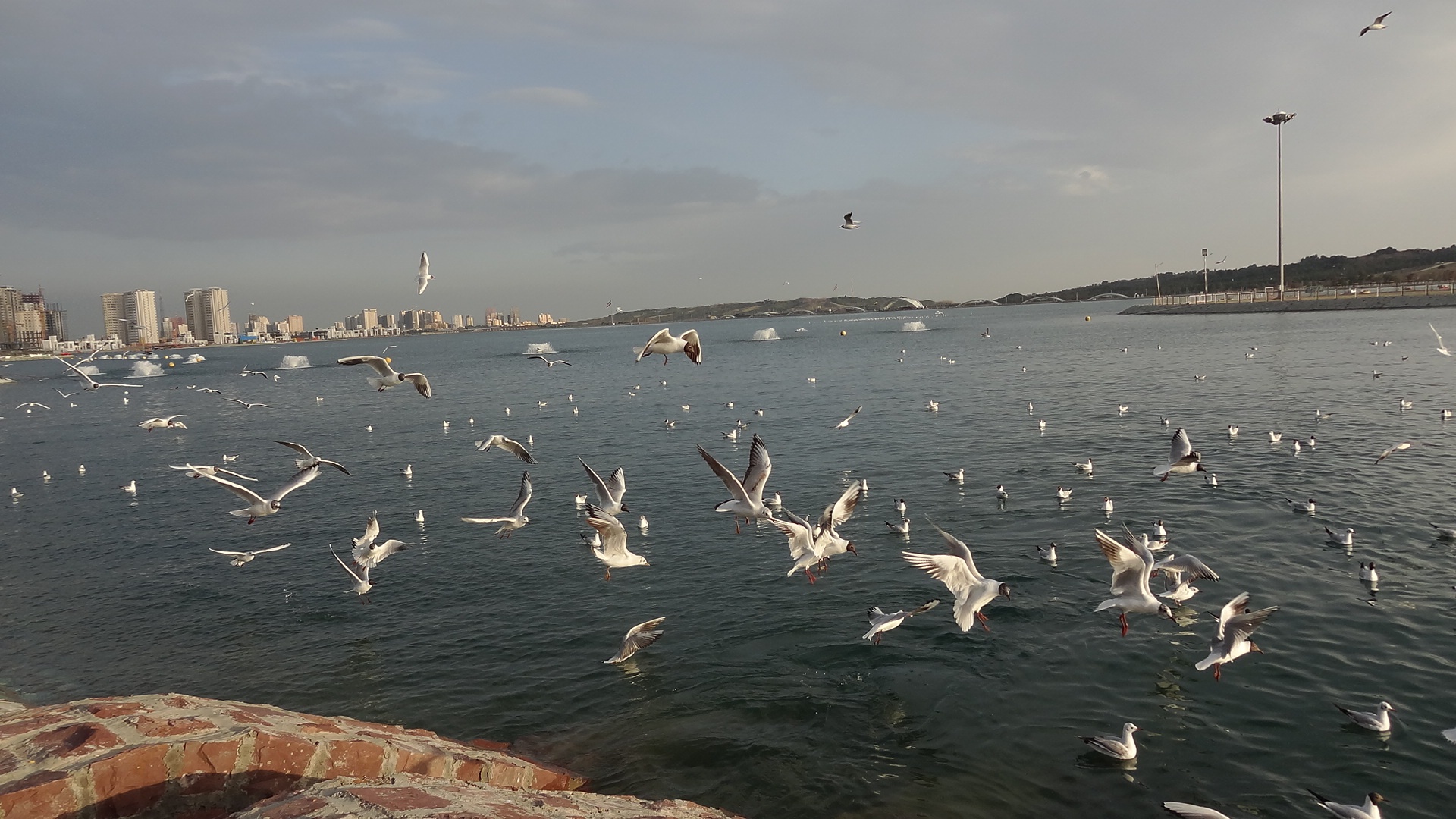 Chitgar Lake or Persian Gulf Lake (Lake of the Martyrs of the Persian Gulf) is an artificial and recreational lake in the western part of Tehran. The emerald-toned lake in the northwest of Tehran, Chitgar is a gem for the capital's dwellers and vacationers. The lake in some ways makes a balance in the weather conditions of the city and increases its humidity.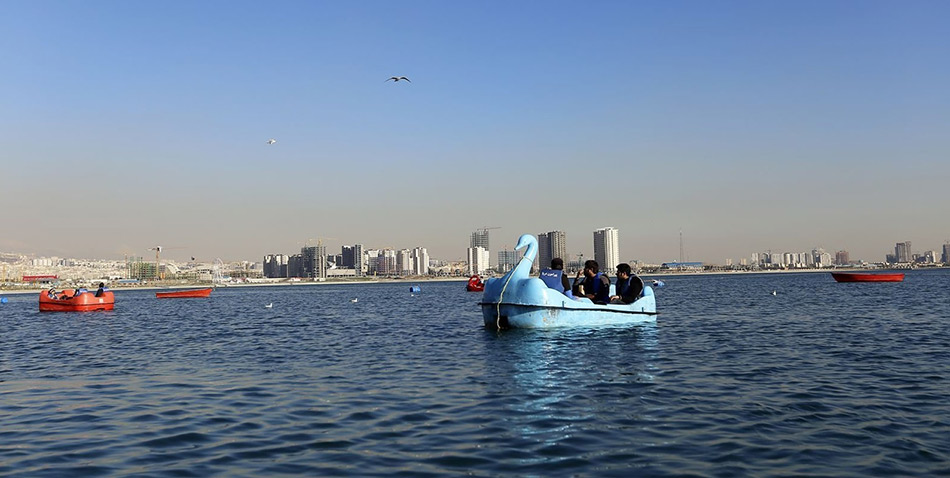 It offers a lot of amusing activities to its visitors. Its nice fresh weather enlivens both the body and soul. The construction of this lake has taken a long time and a lot of efforts. The western and southern part of the lake is Chitgar Park which is a magnificent forest park.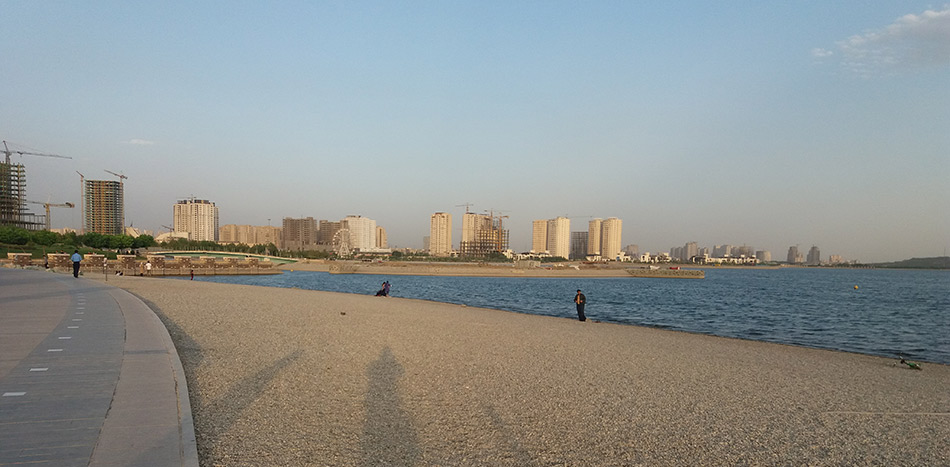 Plan of building a virtual lake in the western part of Tehran dates back to 1968 when the first comprehensive plan of Tehran was approved. However, the construction process was procrastinated as there were many engineering and financial restrictions. A general reconsideration of the plan within a period of 8 years (2003 until 2010) finally led to its construction. As it had an extremely complicated building process, there was a huge need for other professional companies to collaborate. Consequently, what is known today as Chitgar Lake is the outcome of a great lot of efforts.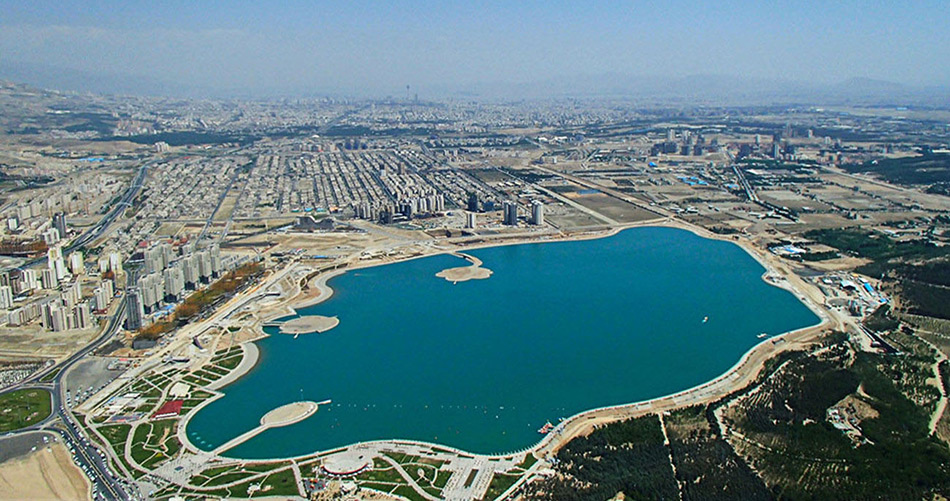 The artificially-built lake, opened up in 2012, provides visitors with some exciting experiences in a lively, ambient atmosphere. Situated near forest parks and Kan Valley, it has the potential to satisfy tourists of different tastes. Featuring the wildlife islands, the touristic spot gives you an opportunity for animal encounters.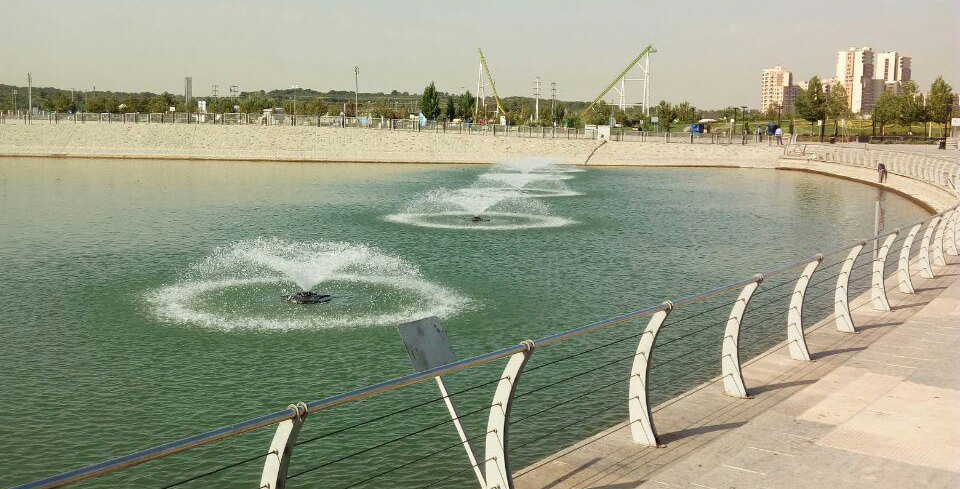 The complex has a total area of around 250 hectares; 130 hectares across the lake and 120 hectares on its coastal zone and resorts. About 80% of the body of water comes from Kan Creek, and the remaining 20% comes from central areas and surface runoffs of the district.
It also boasts stylish restaurants and coffee shops. In the massive recreational resort, tourists will find ways to release stress and fatigue with fun activities for all.
The collection around the lake houses an amusement park for families as well as playgrounds for kid visitors. Water sports lovers will find the spot quite interesting; try out swimming, boating, diving, you name it. Among other nice things to do are trekking in specified trails and refreshing bike riding.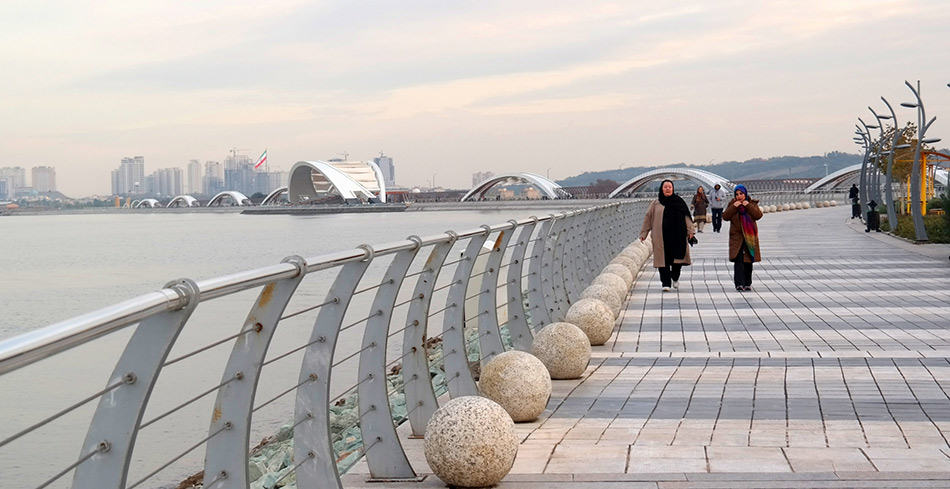 The lakeshore landscape becomes very fascinating at the sunset and nights. The beautiful environment of this lake has increased the touristic visits of the area. The visual elements of the lake have brought it a magnificent view. At night, you will see a distinctive view of the lake: the glowing illumination around the lake creates a visually-amazing landscape worth clicking.
3 islands here hold cultural, art, and tourism rituals for tourists on many occasions. So don't miss them if your visit coincides.
Tags:
bike riding
,
boating
,
Chitgar
,
Chitgar Lake
,
chitgar park
,
diving
,
forest park
,
Lake
,
Persian Gulf
,
Persian Gulf Lake
,
swimming
,
Tehran
,
tehran lake
,
tour agency
,
tour package
,
travel
,
travel agency
,
Water sports