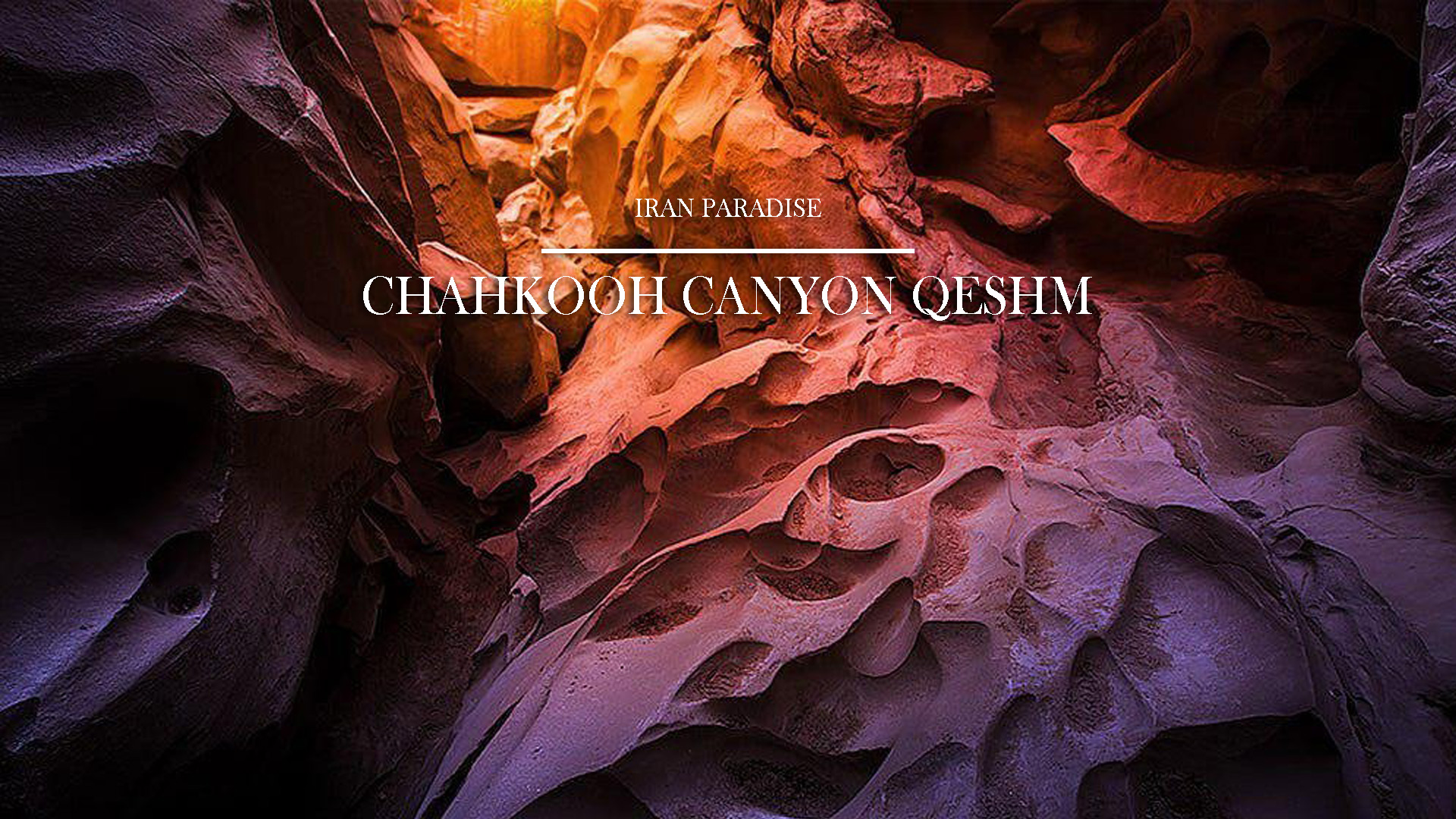 Chahkooh Canyon in Qeshm Island is one of the most attractive landmarks that we recommend you to visit. It is so famous not only in Iran but also in the whole world Because of its weird and spectacular shape. It is one of the seven wonders in Qeshm Island where there are rocks and natural statues that are shaped through time and it looks like that you traveled to a different planet.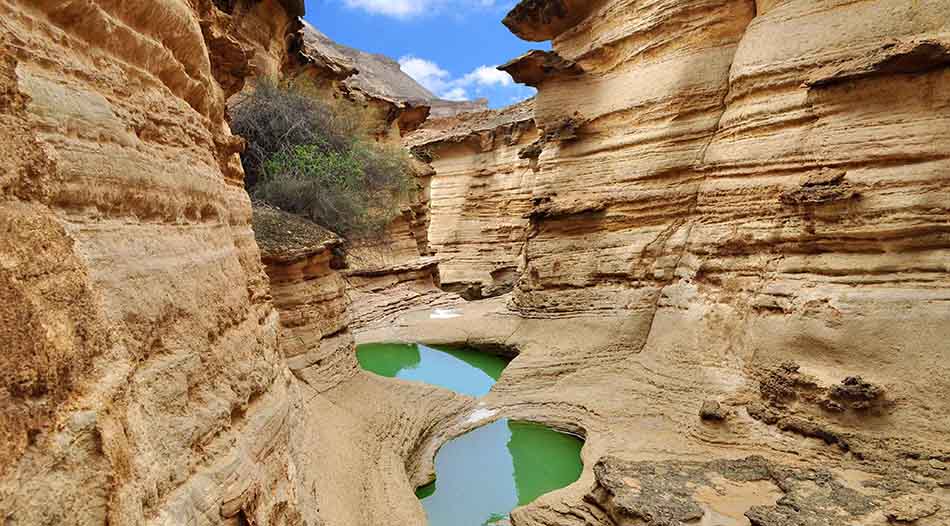 Chahkooh is the result of erosion from rainwater on sedimentary stone. Heavy rainstorms (that are also rare) quickly flush water through geological structures. Erosion however has been a secondary factor in forming this beautiful valley. It has primarily been affected by the Salt Dome and related anticline (a ridge or fold of stratified rock). While under pressure, these arch-like structures may break in areas that are weaker, forming grooves on the walls. Chahkooh has been initially formed by these geological phenomena, and secondarily been washed away by erosion. Vertical to the main valley axis, there is a second valley, which has also been formed through tectonic pressures. It actually makes two canyons plumbed on each other vertically.
There are lots of great rocks that you can spend hours watching each one of them and have a nice different view in this canyon. All natural elements have come together to form this phenomenon over the years and present the artist nature.
A valley at a depth of 100 meters that will give you a new world as if you are invited to another land. It is enough to make a fortune with you and the rain starts to fall, then you will see one of the most beautiful images of Iran's nature. It used to be called The Holy Valley as it acted like water storage when it was raining and water was of special sacredness.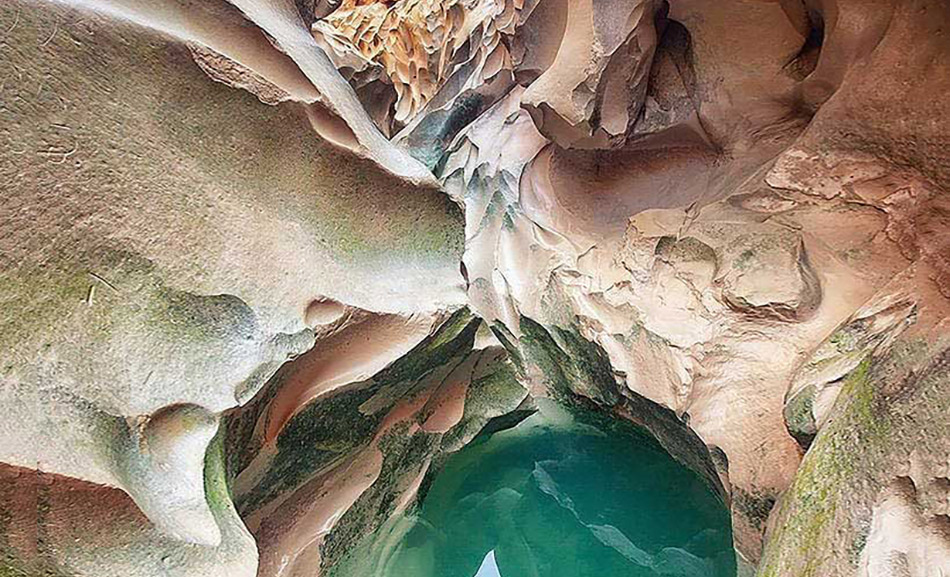 The structure of Chahkooh Canyon is flowstones related to Zagros Mountain Chains that are turned to what we see today by water, wind, and sun erosions through time.  You will see a natural statue that is known as Se Sar Negahban of the canyon as soon as you enter the valley and Then you will see four wells that were dug by the residents in the valley to store fresh water.
When walking in this majestic canyon, you cannot resist moving further. You will see a new scene with each step that you take. Do not forget to take your camera with you to take awesome photos as a memory of your exploration. If you are a rock climber, Chahkooh Canyon is where you can enjoy climbing rocks. Some untouched places are only possible to see by rock climbing.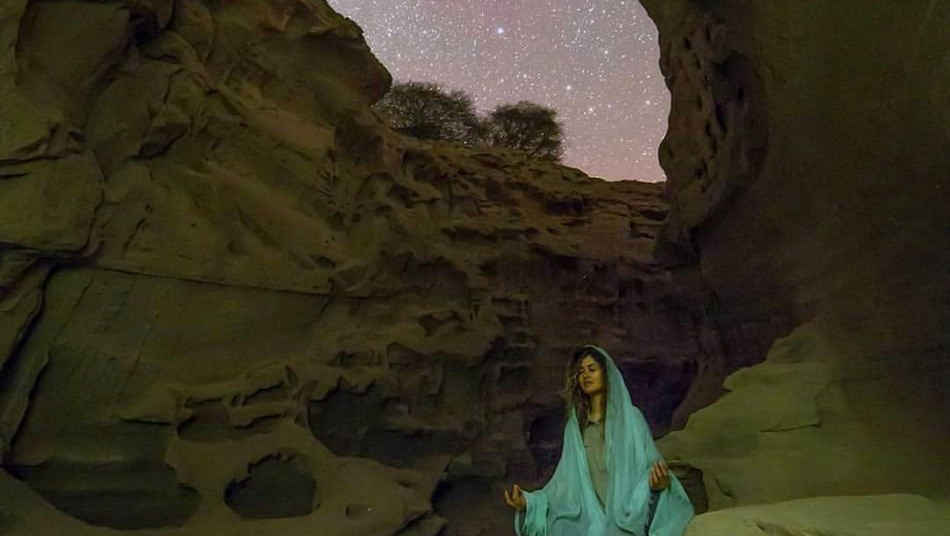 The best time to visit Chahkooh Canyon is during winter, especially in January and February. You can also visit the place in other seasons if you can tolerate its hot climate. In the valley you are safe from the direct sun exposure but it might be hard to visit other parts of the area.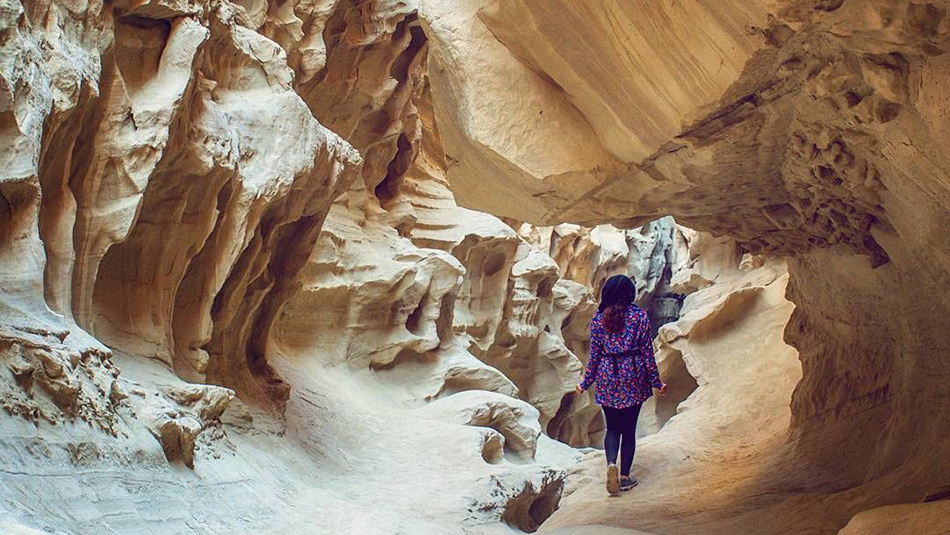 If you go to Qeshm to see Chahkooh Canyon, you can use local houses and hotels to stay or set up a camp in the beautiful nature around this attraction. There are some local houses near the Chahkooh and there are many hotels and houses in the eastern part of the island which are about one or two hours away from Chahkooh Canyon.
Qeshm's Chahkooh Valley isn't the only natural miracle of Qeshm. You can also visit at least two other natural wonders like Qeshm's Stars Valley which is an amazing place with special rocks that have morphed into peculiar shapes over the centuries.
There is also Hara forest you can visit. It is filled with Mangrove trees which are extraordinary plants. They survive the most severe conditions and create forests in the salty waters.
Tags:
about iran
,
amazing landscapes
,
Beautiful
,
beautiful mountain
,
beautiful place
,
best place
,
chabah mountain
,
chahkooh
,
chahkooh canyon
,
Chahkuh
,
dorna gasht
,
hromozgan
,
Iran
,
Iranian tour operator
,
iranparadise
,
Island
,
mountain
,
Nature
,
Qeshm
,
qeshm canyon
,
Qeshm Island
,
Stars Valley
,
tour agency
,
tour package
,
travel agency
,
travel to iran
,
trip to iran
,
wonderful place
,
تنگه چاهکوه
,
جزیره قشم