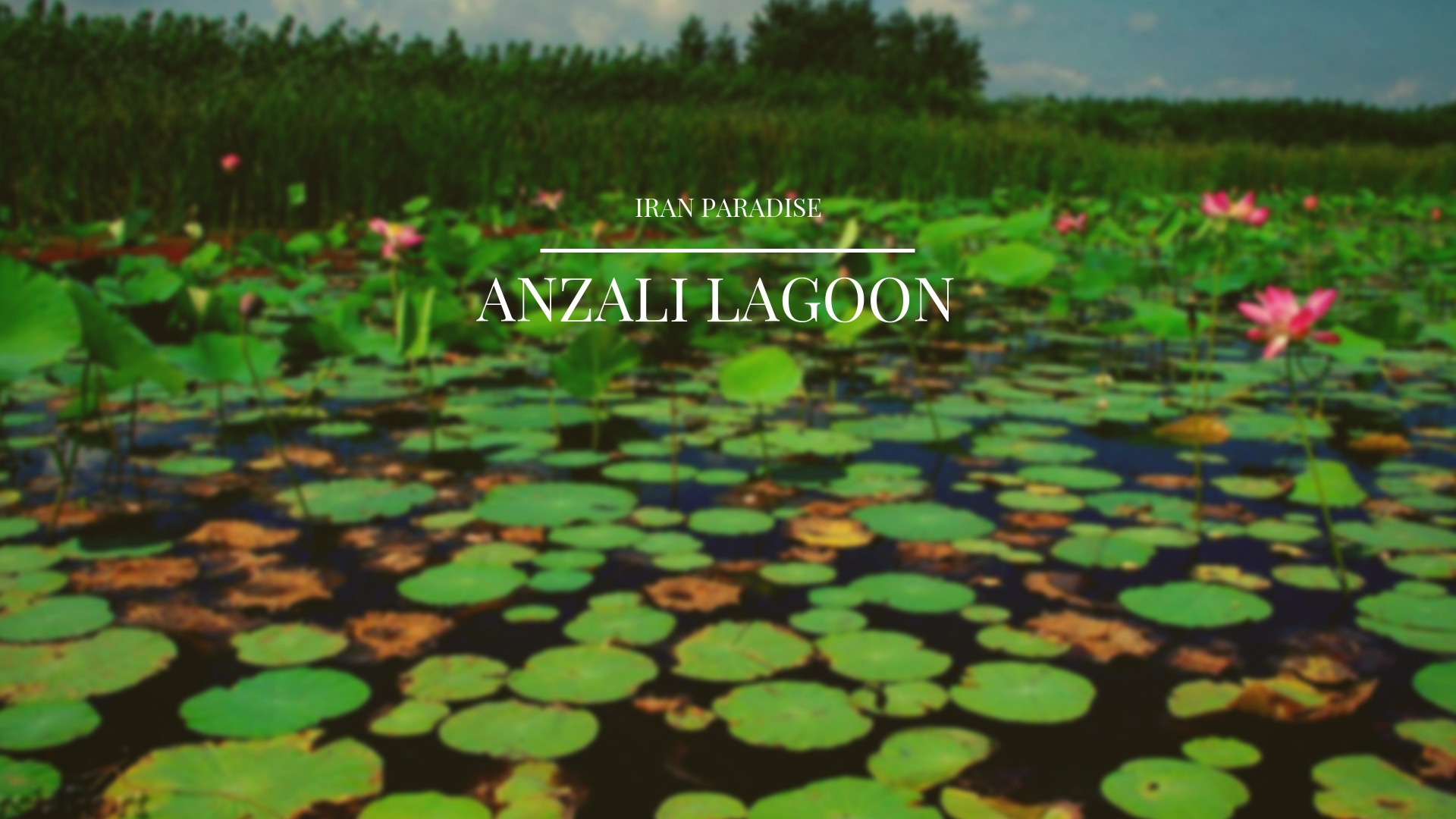 Anzali Lagoon with an area of about 20 thousand hectares in the north of Iran is located in Gilan Province. Anzali Lagoon is one of the most interesting and greatest natural habitats of fauna in Iran and annually welcomes many birds that enter Iran from the neighboring countries. Anzali Lagoon is not comparable to any other lagoons in Iran due to its geographical position and in terms of its high humidity and water. The most famous plant in Anzali Lagoon which is world famous is "nelubium capsicum" which makes this lagoon be called nelubium capsicum.
One of the most beautiful water landscapes in the region is the international Anzali Lagoon.this lagoon is the place for aquatic spawn and the shelter for native and migratory birds and also the most important source of sturgeon and bony fish production in the Caspian Sea. There are outstanding islands in the lagoon and the two magnificent cities of Anzali Lagoon and Abkenar are located on its coast.
Anzali Lagoon was registered in 1354 in the list of international lagoons of Ramsar Convention. "Ramsar Convenstion, 1975". Bird Life International Organization declared this lagoon as an important shelter birds. Anzali Lagoon is one of the registered international lagoons in Iran. This lagoon is one of the first lagoons registered in Ramsar Convention in 1971. Since Anzali Lagoon is a registered international lagoon, it is included in the Montreal List at the moment. Being in this list means the lagoon is being dried and needs attention. Anzali Lagoon has a sister city relationship with Kushiro Lagoon in the Kushiro National Park in Kushiro-Shitsugen.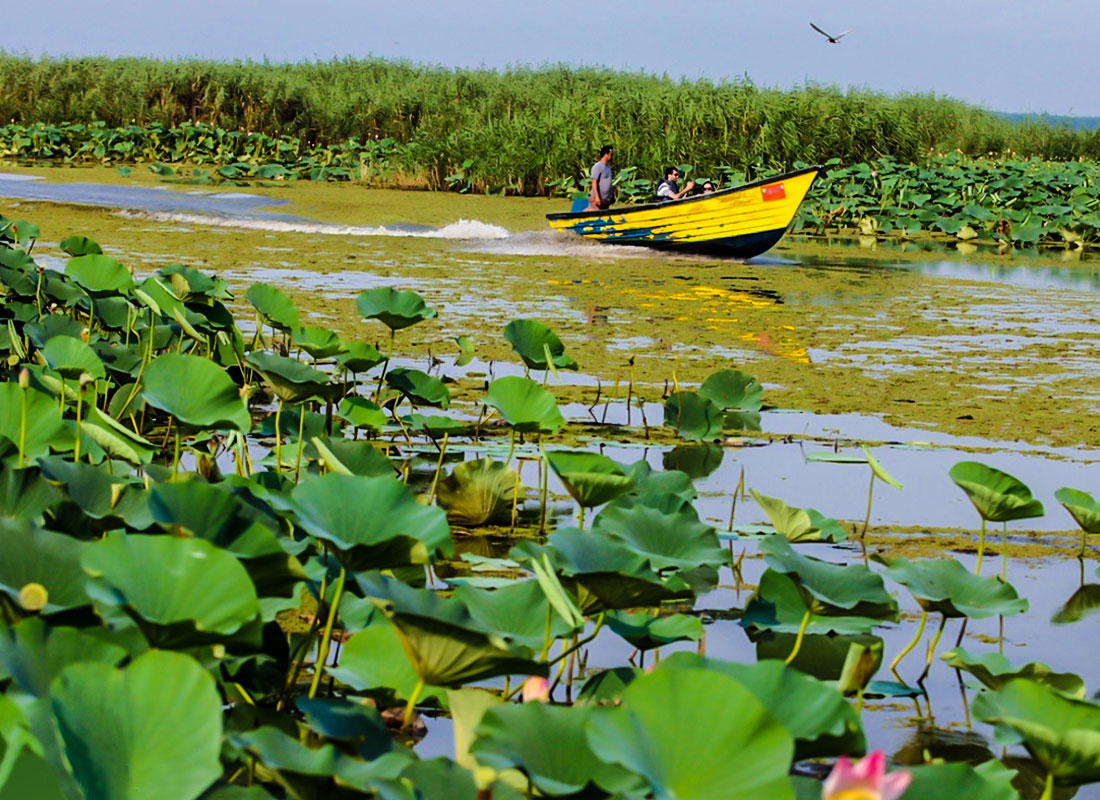 Anzali Lagoon is the northern Iranian province of Gilan attracts a large number of tourists each year due to its great weather and the greenest topography in the country. This natural freshwater lagoon, which is recognized as an important bird sanctuary in the world, hosts about 100 species of birds such as swans, herons, ducks, etc.
Water lilies that grow in summer add to yet another beauty of Anzali Lagoon. Pink water lilies with green heart-shaped leaves cover the lake giving it a magnificent view. Sorkhangal Wildlife Reserve in Anzali Lagoon hosts even more water lilies and is considered to be the safest place in the lagoon for the birds to nest and lay eggs. Besides water lilies, there are some canebrakes in Anzali Lagoon that offer a memorable boat riding experience. Bandar Anzali and Abkenar are the two coastal cities of Anzali Lagoon. Bandar Anzali is a touristic city in Iran with historical attractions such as The Clock Tower, ancient bridges, and palaces. Abkenar is a small city with a fantastic green nature.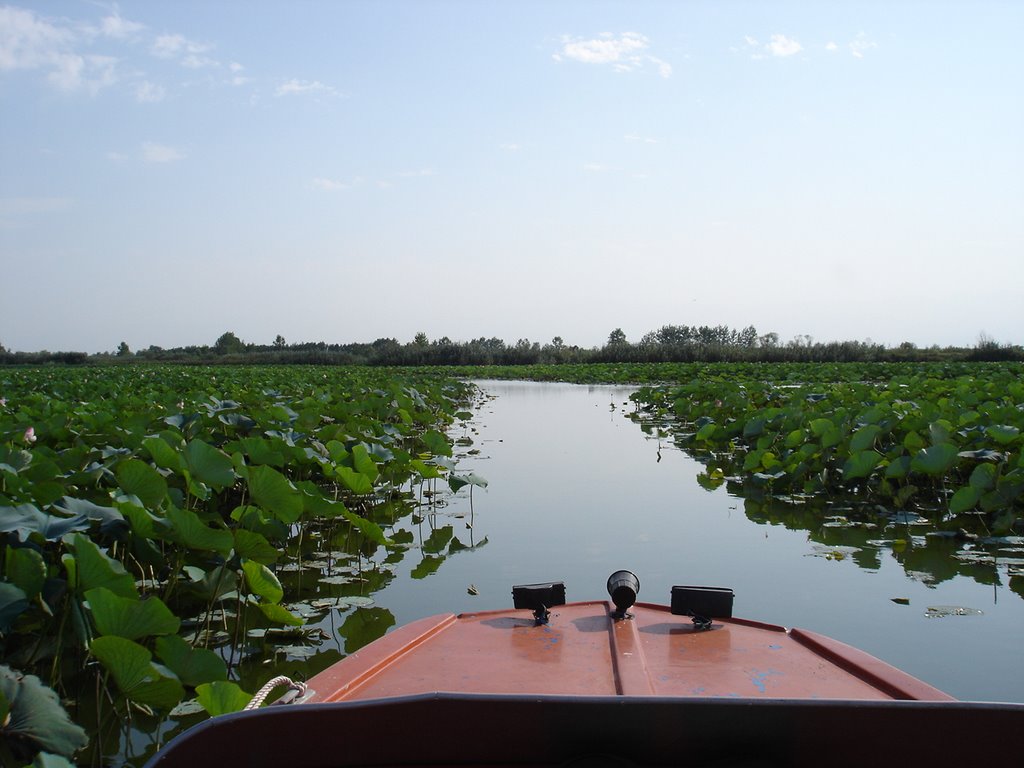 Tourists can stay in hotels and villas of these two cities and visit the local bazaars for handicrafts like the wickerwork and pearl weaving. Local dishes and side dishes such as pickles, 'Zeytoon Parvardeh' (olives mixed with ground walnuts and pomegranate paste) and local herbs are something that you shouldn't miss on your visit to these cities. As fishing is a major occupation in the north of Iran, fried or grilled fish such as Caspian White Fish or Sturgeon with herbs are among the popular local dishes. Other specialties in the local cuisine are 'Fesenjan Stew' (chicken, walnuts, and pomegranate paste), 'Torshe Kebab' (grilled meat that has been marinated in pomegranate paste) and 'Baqala Qatoq' (beans, dill and eggs). Another reason that Anzali Lagoon has gained international importance is its climatic similarity to Kushiro Lagoon in Kushiro National Park of Japan and is, in a way, considered a sister of Anzali Lagoon.
This breathtaking coastal liman, which is also known as Anzali Mordab, Anzali Bay or Anzali Liman, is located near Bandar-e Anzali (Anzali Port), and divides the port into two parts. Anzali Lagoon is famous for its beautiful birds and plants. Unfortunately, the lagoon has reduced in size since the 1930s; however, it is still a sight to see.
The landscape is exquisite and demands a full tour of the place, so sail away. The journey will take you through marshes, open grassland, large areas of phragmites, dense reedbeds and meadows, which are all in plain view as you sit back and relax and enjoy the boat ride. Keep an eye out for the variety of flora and fauna on your way. A visit in April or mid September will treat you to plenty of pleasant plants blooming.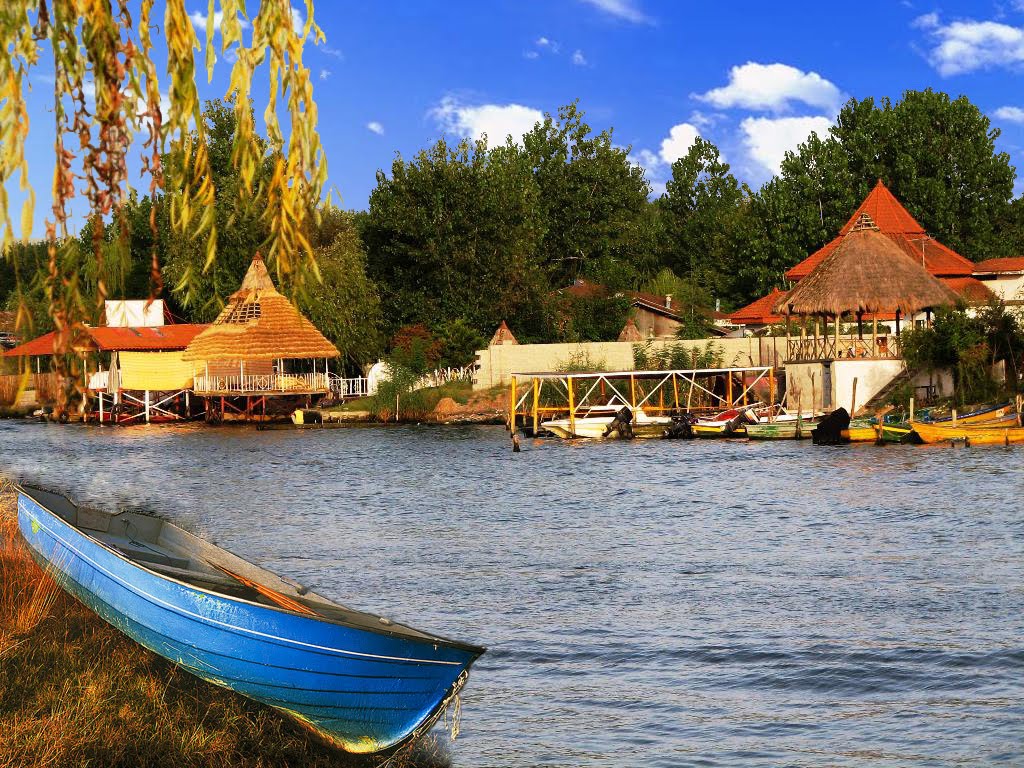 Bird-watchers will not be disappointed; the place inhabits a large number of migratory birds. Just imagine 78 species of birds all in one big wetland: herons, egrets, western marsh harriers, purple swamphens, pygmy cormorant, white-tailed eagle, ducks, geese, swans and coots; the list goes on and on, so what are you waiting for? Grab your binnacles and a life jacket, and enjoy the ride; tell the boatman to go slow so you don't miss a thing.
Tags:
Abkenar
,
Anzali Lagoon
,
Anzali Port
,
Bandar Anzali
,
Bandar-e Anzali
,
Baqala Qatoq
,
Caspian White Fish
,
dense reedbeds
,
Fesenjan Stew
,
Gilan
,
Iranian
,
Kushiro National Park
,
Kushiro-Shitsugen
,
northern
,
phragmites
,
Sorkhangal Wildlife
,
swamphens
,
Torshe Kebab
,
Zeytoon Parvardeh