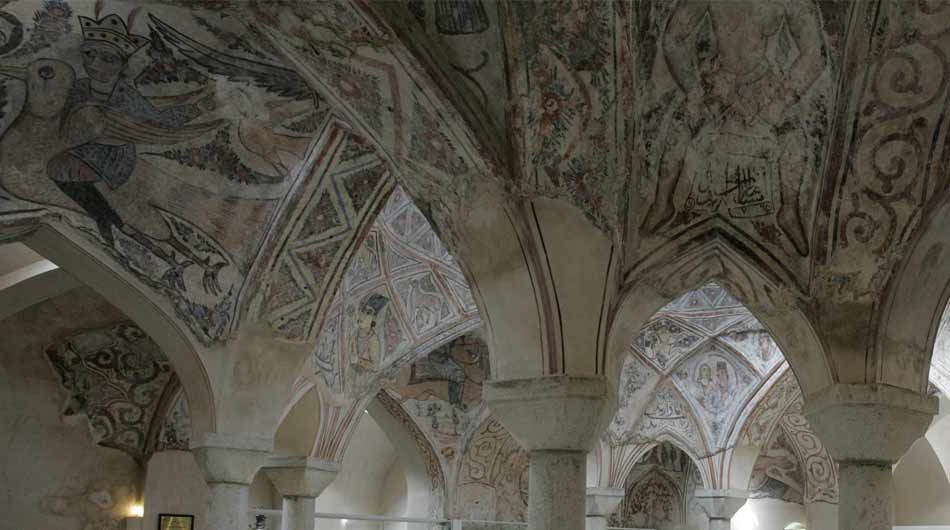 The Anthropology Museum of Mashhad is located next to the holy shrine of Imam Reza, in one of the most popular parts of the city among tourists. Visiting this museum is a special opportunity for tourists to get more familiar not only with the culture and history of Iranians but also with the unique architecture, techniques, and art of this ancient country. It has been established in the historical bathroom of Mahdi Gholi Beik. This museum has been constructed in Mahdi Qolibeik historical bathroom and it is near the Amir Qiyas al din Molkshah's tomb. Based on documents, this bathroom was built in 1648 by Mahdi Qolibeik and was donated to Astan Quds Razavi. After rebuilding it in 2006, this place has been changed to anthropology museum.  In this museum, different kinds of charcoal samovars, different dishes, photos of old Mashhad, and etc. are shown.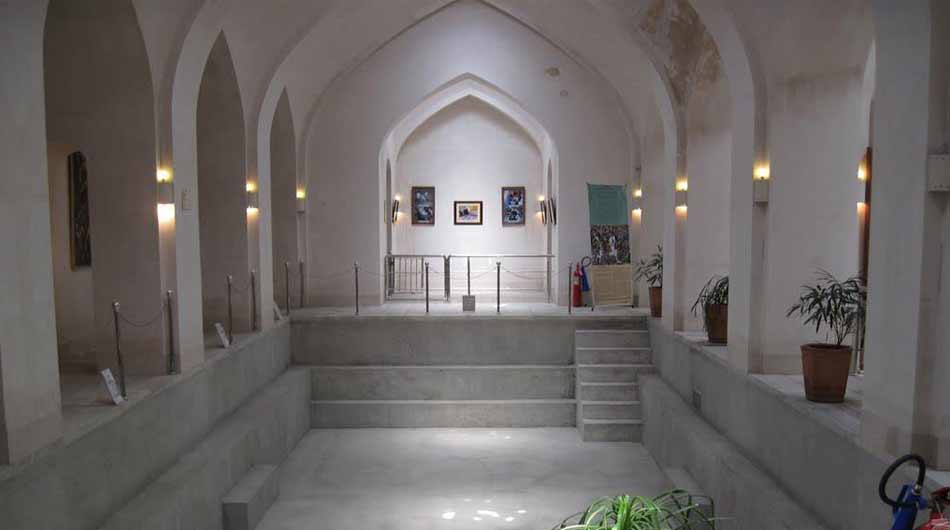 Iran is a huge historical country and is well known for its art, architecture, and literature in the world. Among different types of historical constructions, Iran is particularly known for its old traditional bathrooms. There are several old and famous bathrooms, such as Fin bathroom or the Ganjali Khan bathroom in Kerman, which are known due to their special architecture. However, one of the biggest and oldest but unfortunately less famous bathrooms of Iran is the Mahdi Gholi Beik bathroom which now is also known as the Anthropology Museum of Mashhad. Visiting this place is strongly recommended due to several different reasons which make this museum and its building of special importance for both local and international tourists.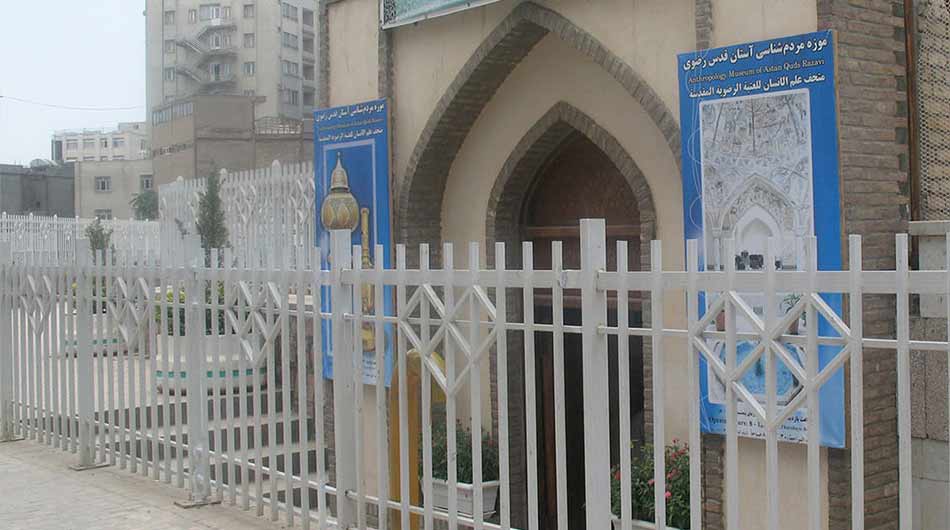 There are some objects to be exhibited in the museum such as necessary tools in old bathrooms, different types of charcoal-burning samovars, Qandil (cresset), different containers, drinking cups and old photography exhibition. This building is considered as one of the biggest bathrooms in the country that its thematic paintings distinguish it from other famous bathrooms like Ganj Ali Khan Bathroom in Kerman or Kashan's Fin Bathroom. Sarbine (dressing room) is the most beautiful part of the bathroom which has been decorated with paintings and colorful tiles. Painting's decorations contains thirteen layers, the oldest one belongs to Safavid age and the latest one belongs to Ghajar age.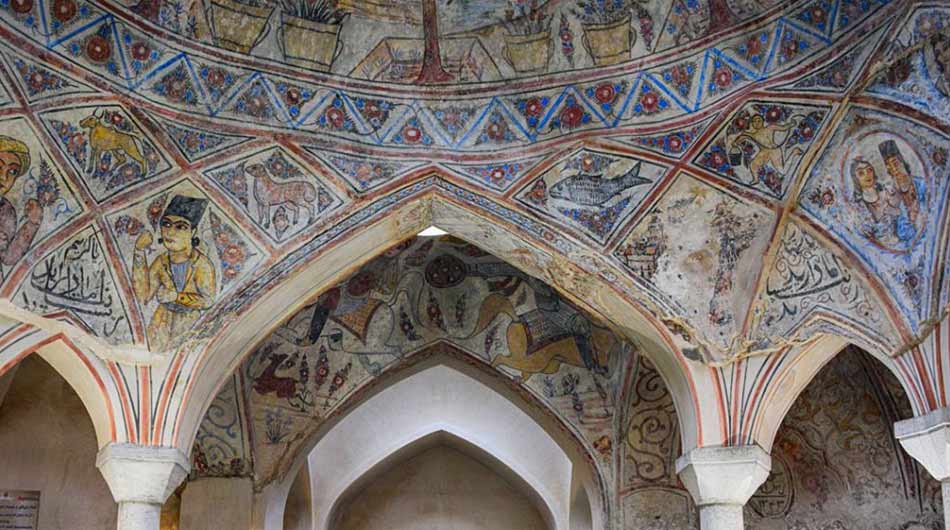 The main body of this building consists of seven smaller sections, all designed for different purposes. The main building of the bathroom is mostly consist of brick. Paintings and decoration elements which have been used in the main parts of the Mehdi Gholi Beik bathroom are one of the special things about this building.  Ceilings in the main parts of the bathroom, which now are used as main rooms of the Anthropology Museum of Mashhad, are designed with sophisticated beautiful paintings which have been added to the decoration at different times, all of which retelling various stories.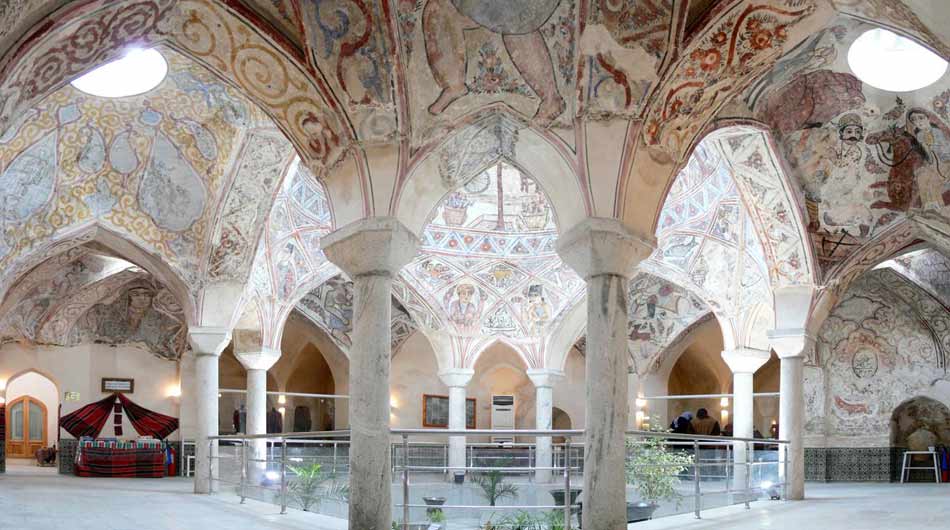 In some parts of the main section, you can also see some demonstrations of Rostam and Sohrab's story which are presented with small descriptions. Rostam and Sohrab is part of the Persian epic Shahnameh which belongs to the 10th century. Paintings of the main dome are more concentrated on the daily life of normal people. While, Anthropology museum of Mashhad is mostly focused on retelling the story of normal people's daily life by concentrating on tools that they have used through the time, providing such demonstrations in rooms with decorations that are mostly concentrated on normal life of people, has provided a great harmony and a pleasant atmosphere in big halls of this museum.
Tags:
Anthropology Museum Mashhad
,
Anthropology Museum of Mashhad
,
Khorasan Razavi province
,
Mashhad Anthropology Museum
,
Mashhad Museum
,
Razavi Khorasan province
,
tour agency
,
tour operator
,
tour package
,
travel agency
,
travel company
,
مشهد
,
موزه مردم شناسی مشهد