Tribes have enjoyed the beauty and pleasure of life in nature. Their lives have always been full of struggle, effort, effort, and movement. We will not touch the nomadic and nomadic pleasures of townspeople and settlers. We can only watch the tribal movements and their culture.
Migrant nomads are people who move from one place to another with their families, their families, and their property. Nomadic is a style of nomadic life in which the herd forms the basis of their economic life. A change in the place of residence and group displacement is two of the most prominent features of nomadic life.
Tribes migrate annually or seasonally, along with their animals from the winter forests (summer bases), and return to their winter base when the weather cools down.
The nomadic life has begun centuries ago and has been started very simply, but moving from place to place is still a constant feature of this lifestyle.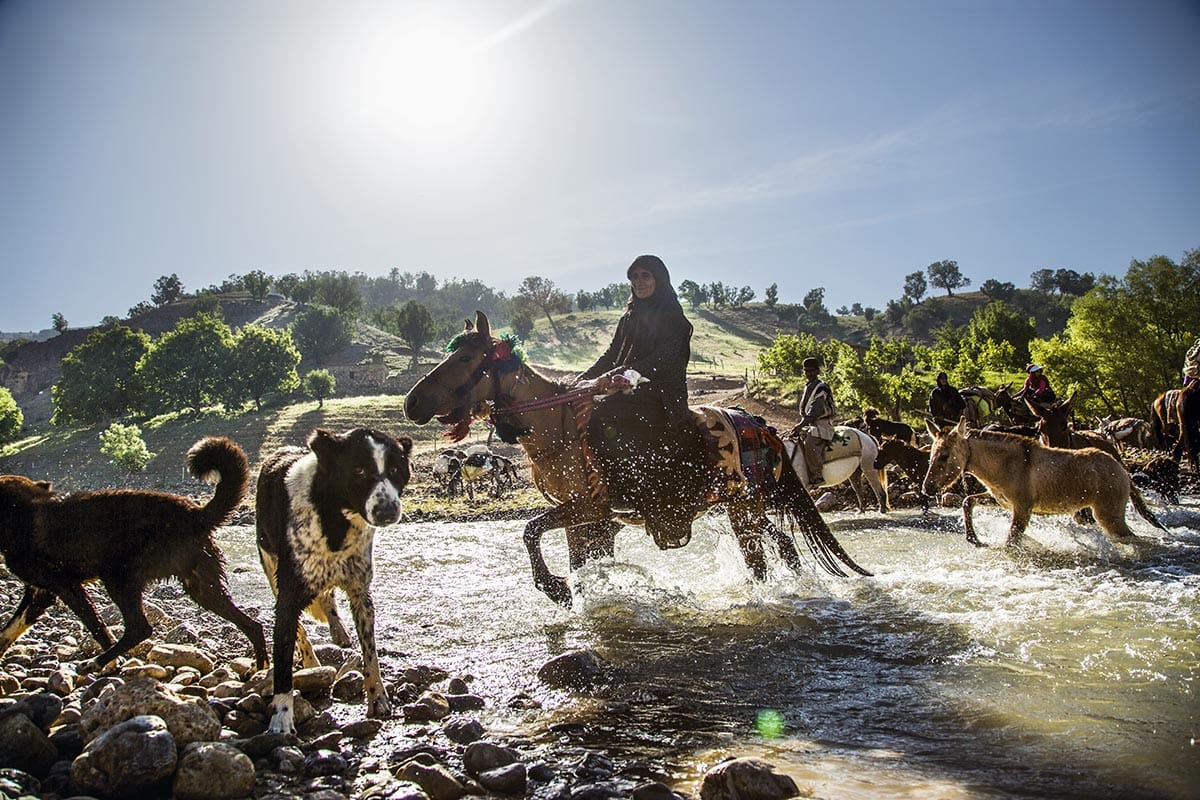 Research on the lifestyle of displaced people shows that this phenomenon is more common in marginal and semi-arid regions. Areas such as sloping or rocky terrain, which is never the right place for farming. There are different theories about the cause of this lifestyle. For example, we can mention the increase in population and agricultural development, the economic structure of a given society, social and political conditions, and ecological factors.
There is a major type of migration, a horizontal migration in the broad, dry and flat desert, where water and grass are rarely found, such as desert ascents and vertical descent, which occur between areas of great difference at altitudes above sea level. In this type of migration, nomads go to high-altitude areas in order to find a more favorable climate for their families and animals from low to high places. This kind of migration is common in Iran.
Gypsies have been scattered in small and large groups in many parts of the world. Although we do not properly know their background, they seem to be from India. Their skin color and accent have created such thinking. Gypsy life in Iran is a tour. They also make metal objects such as knives and donkeys and repair some agricultural tools. Gypsies usually set up tents near the villages, and they work with the villagers to exchange goods for goods, and sometimes exchange money and goods.

From other people's point of view, some Gypsies are like tourists who appear during harvest or in their traditional marriage ceremonies, skillfully collect pieces of music, make them happy, get a product, and go.
Gypsies are not dependent on their lands and animals, and they do not have a specific plan to move. Sometimes, they do not even return to the place where they started their journey from there.
The differences between rural and nomadic lifestyles are often confused in the conflict and sometimes in their dependence on each other. Tribes could be an important threat to the villagers or a key factor in meeting their needs.
The Qashqai tribe has a combination of tribes with the roots of Ler, Kurdish, Arabic, and Turkish, although their main centers of life are in Fars province, some of them are located in Kohgiluyew and Vierahmad, Chahar Mahal and Bakhtiari, Khouzestan (Haftkhel), Isfahan and … Live together This is one of the most populous Iranian cities of Iran, and its people speak the Turkish-speaking Qashqai language, seeing the lives of these tribes and getting to know their culture and customs is a good and exciting experience; they are people who are happy to play music and Nooshin is a great deal of tea and hookah drinking from their habitual habits.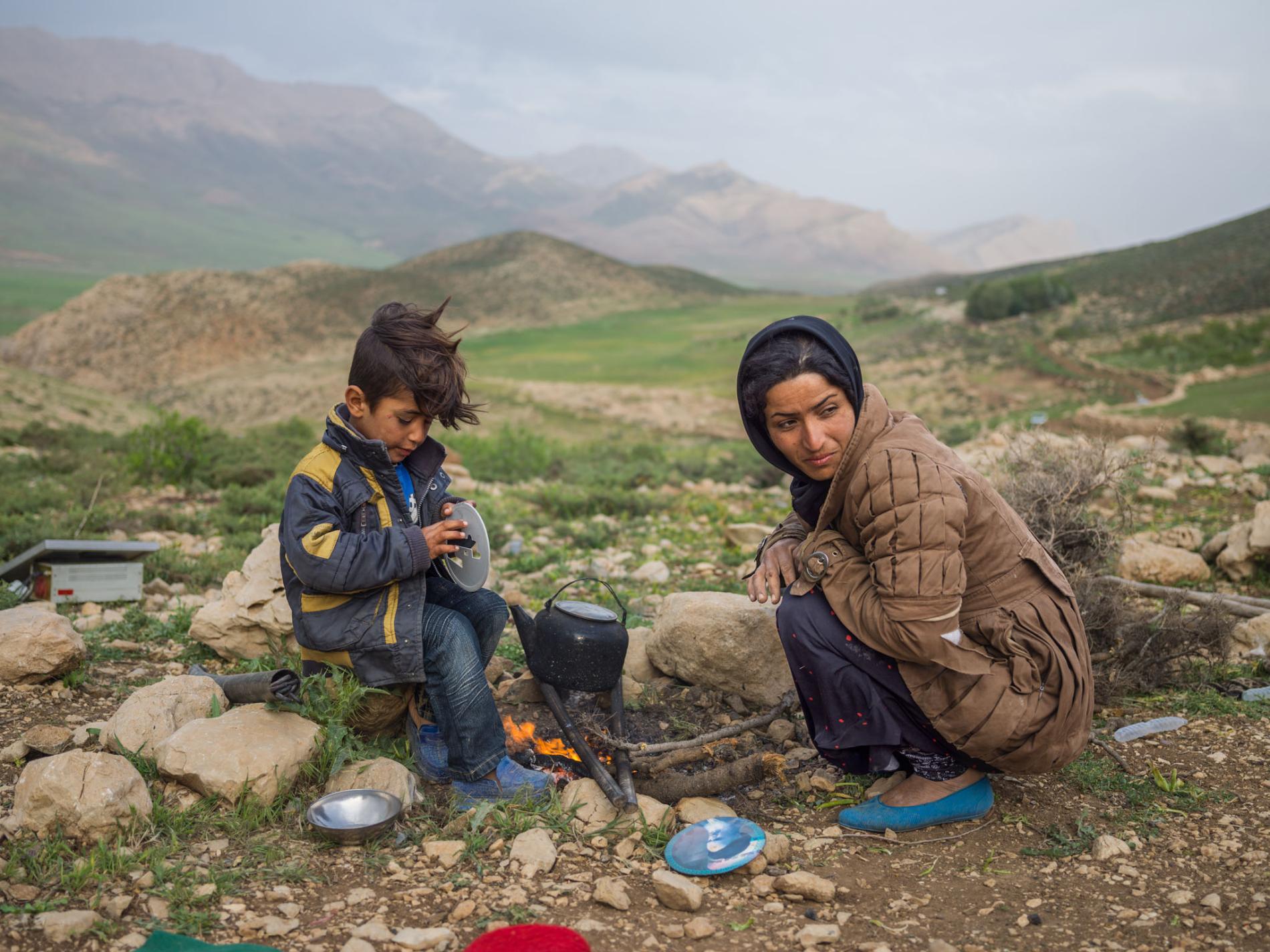 The Shahson tribe lives in parts of northwestern Iran, especially in the districts of Moghan, Orumieh, and Ardebil. What distinguishes Il Shahsun from other Iranian tribes is their lifestyle, their special cultural features, and especially the hemisphere hearths. They live in Alaciyog and Kumah, and it can be said that the altar is from the profile of Shahsun, which is in the form of a shape of a semi-circular tent, the coma is also a palatial tent and is usually smaller in size than the alder. Today, Shahsan nomads are dispersed not only in Iran but also in Azerbaijan, Turkey, Iraq, Afghanistan, and Kashmir. The princesses make craftsmanship of livestock products like wool to create craftsmanship, and they create works that reflect their pure arts and craftsmanship and live in a pristine, pleasant environment.
Bakhtiari tribesmen live in Chaharmahal and Bakhtiari, Khouzestan, Lorestan, Kagolvyeh, Boyer Ahmad and Isfahan, and speak Bakhtiari dialects from Lari dialects. Although many of these tribes have been settled for many years, some of them still do not remember the ancient traditions of Kuchma and spend the winter in the plains of eastern Khuzestan and the summer in the western part of Chaharmahal and Bakhtiari.
Tags:
Ancient Iranian Nomads
,
Ardebil
,
Azerbaijan
,
Bakhtiari
,
Boyer Ahmad
,
Chaharmahal and Bakhtiari
,
dialects
,
Isfahan
,
Kagolvyeh
,
Khouzestan
,
Khuzestan
,
Kuchma
,
life in nature
,
Lorestan
,
Moghan
,
Orumieh
,
Qashqai language
,
Shahsun
,
tribesmen
,
Turkish-speaking