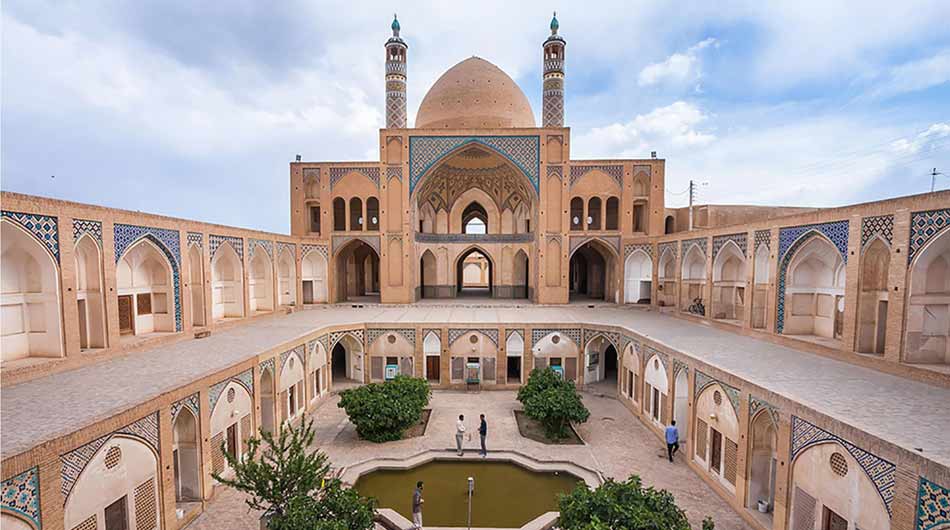 The historical Kashan has a wide range of attractions to offer to cultural enthusiasts. Despite all the fancy historical houses like Tabatabaei House and Ameri House, the adventurous Abyaneh Village, and convoluted Kashan Bazaar, the fabulous Agha Bozorg Mosque is awaiting you to make you even more surprised. It is a wonderful embodiment of Persian mosques where the ingenuity in the architecture surprises you. Agha bozorg mosque is located in a street named after this mosque, as an important attraction in iran tourism in Kashan, is belonging to one of the Islam Marja and scholars of the Shi'ism called Mullah Mehdi Naraghi, who is famous as Agha bozorg.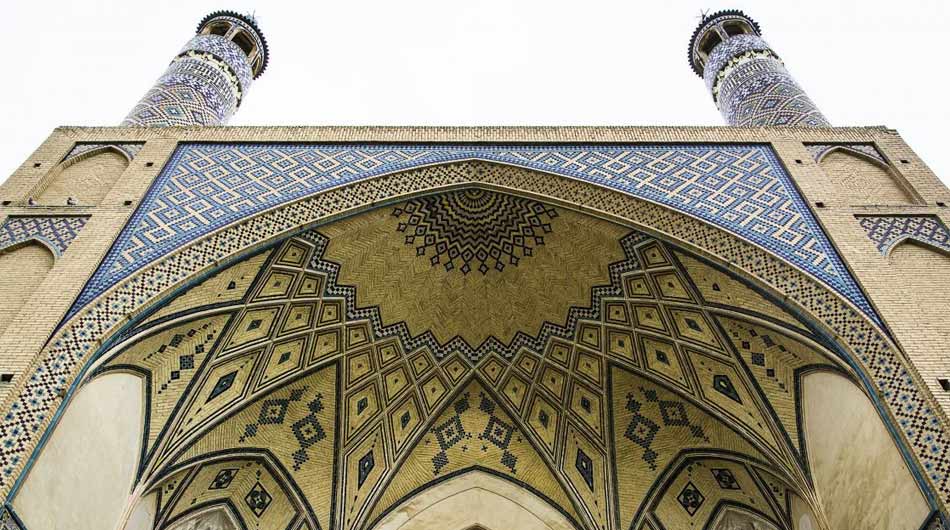 Agha Bozorg Mosque and School building are one of the most magnificent and beautiful mosques of Qajar era in Iran established by Haj Mohammad Taqi Khanban invest for prayer and discussion of his son-in-law, Mullah Mahdi Naraqi II known as Agha Bozorg, during 1250 to 1260 AH. Innovation is always risky and adventurous. The soul should have the bravery to stand before the criticism of common people. Superstitious beliefs are always hard to break but that is exactly what Ustad Haj Sa'ban-ali, the master architect of Agha Bozorg Mosque did in his time. The Agha Bozorg Mosque has been one of Kashan's top attractions for almost 300 years.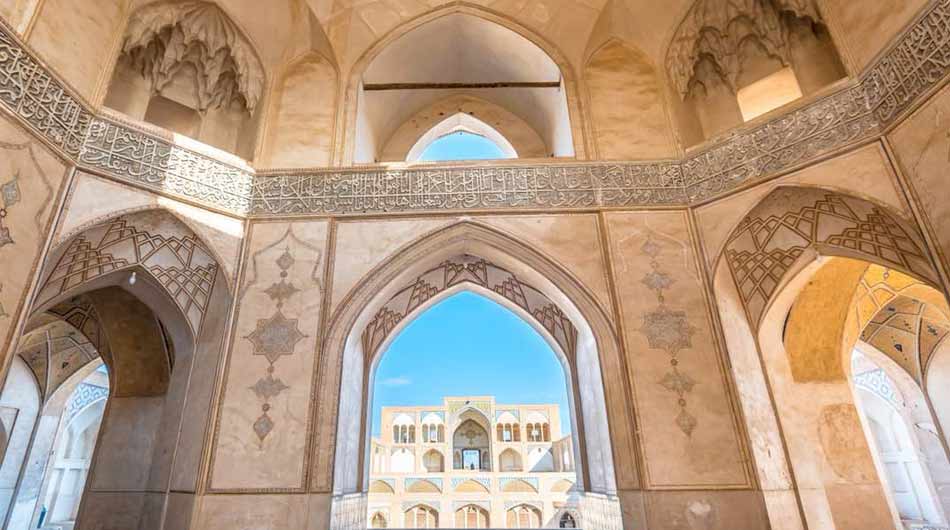 Another interesting architecture feature in Agha bozorg mosque is visible when you enter it. Almost all of us when we enter a mosque, we expect to see a large pond in the middle of the courtyard of the mosque, while the Agha bozorg mosque in Kashan throws out this stereotypical impression from your mind and instead of seeing a turquoise pond at the entrance, you will see a garden that is located one floor below the ground that has a dock and watercourse and has chambers and rooms around it.
Agha bozorg mosque of Kashan is located in a special climate and its warm and dry climate has made the architects of this area to use the most beautiful and most practical architectural for this city houses. What makes the Agha Bozorg Mosque such a top attraction in Kashan is its unique construction and attribute. The mosque is a gorgeous example of Kashan's 18th-century tilework and design, a carpet of elegant, symmetrical patterns woven on plain bricks. It consists of both above-ground and below-ground structures.
It is now the most interesting historic buildings for its magnificent domes and structures by the grandeur of the building, excellent design, unique map with the beautiful architecture of the garden, two upper and lower courtyards, massive brick dome as well as a porch with two minarets. The whole building, including the dome, which is the largest brick dome, has been decorated with tile works, brick, filet and tile exquisite inscriptions, Muqarnas, calligraphy in Sols and Nastaʿlīq script and painting.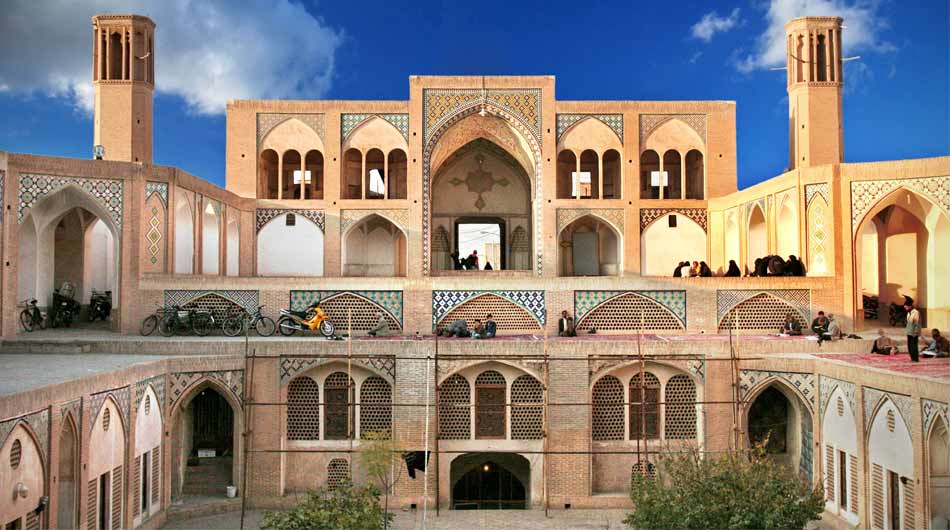 The basement is itself a top attraction of the Agha Bozorg Mosque; it features an ancient refrigeration system known as a Yakhchal (yakh-chal). A large pit buried several layers below ground and covered in a sort of mud and straw igloo, the Yakhchal was ancient Iran's means of saving Ice in the wintertime for future hotter summer months. The Yakhchal would also serve as a great food storage facility throughout heated times. The system has been in use for thousands of years since even before the ancient Achaemenid times in the 5-6th Century BC.
Tags:
Abyaneh village
,
Agha Bozorg Mosque
,
Agha Bozorg school
,
Esfahan
,
esfahan province
,
historical-place
,
Isfahan
,
Isfahan Province
,
Kashan
,
landscape
,
tour agency
,
tour operator
,
tour package
,
travel agency
,
travel company